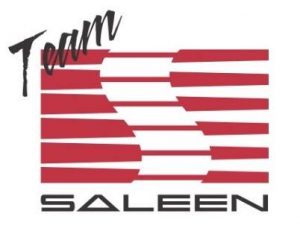 CORONA, CA – July 25, 2017
Wanted: All Saleen enthusiasts!
* Do you love Saleen vehicles?
* Do you love to see pictures of fast cars?
* Do you enjoy sharing photos of your ride?
* Want to bench racing with fellow enthusiasts?
If so, we have just the place for you to enjoy doing all of that and more—join Team Saleen today! The newly revamped Team Saleen is the perfect place to find out what's happening at Saleen, chat with others of similar interests, and share advice and tips on keeping your vehicle in pristine condition.
"We are excited to launch Team Saleen. Our loyal enthusiasts are an integral part of Saleen Automotive, and we want to show our gratitude by offering memberships to Team Saleen. We will be sharing news of special events and offer many members-only opportunities," said Steve Saleen.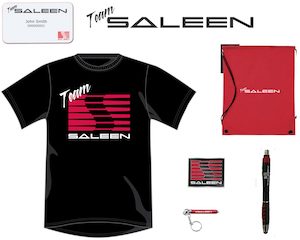 Administrated by Sharon Elliott and Robert Lane of various Ford-based enthusiast sites and Team Shelby fame, Team Saleen has much to offer. For the yearly membership fee of $44.99, you will receive a membership card and some great swag: A drawstring Team Saleen bag, enameled Saleen lapel pin, Saleen tire pressure gauge, a Team Saleen T-shirt, and access to the members-only features of the Team Saleen web site. The site, www.teamsaleenusa.com is ready to go with members-only forums, a virtual swap meet, invites to special events, and all the latest news in the Saleen world.
Amy Boylan stated, "I am excited to expand the Saleen Brand by offering this new club to all our enthusiasts."
Another opportunity to show off your Saleen pride is with the newest merchandise. Log onto www.teamsaleenstore.com — you'll find Team Saleen clothing, gifts, and so much more. Team Saleen members will also receive a discount!
Don't get left behind, join this exciting club today!
Click here to participate in the discussion.
[Source: Team Saleen]