PHOTOS: RAY BARE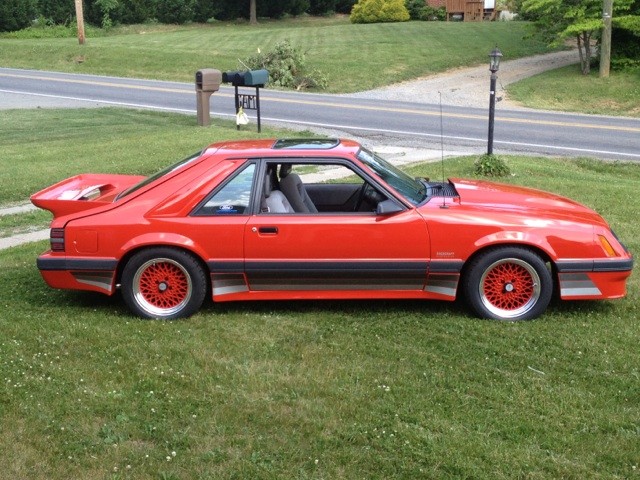 To veterans in the Saleen hobby, witnessing the restoration of early series vehicles are not a new phenomenon. The notion of "stay ahead of the curve" rang true when vehicles under the age of ten were rebuilt to better-than-new status during the 1990s.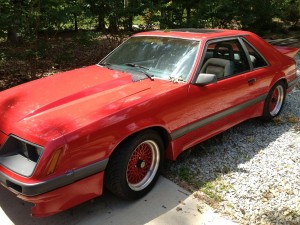 As first generation Saleen Mustangs approach their thirtieth birthdays, we are poised to witness a renaissance in the repair, refresh and restoration of these '80s and '90s performance icons. This transition is apparent with Saleen enthusiast Ray Bare. Ray is part of a new generation breathing life into stationary relics in need of passionate caretakers.
Located by way of Craigslist during spring 2013, Ray spied 86-0064, a typical pre-owned 5-liter Mustang that survived 20-years of doing battle as a "hot car." The fiberglass cowl hood, color change (tonality of hue), rebuilt stroker 302 and new roof skin were clear indications #64 lived with its needle pointed to the right side of the dial.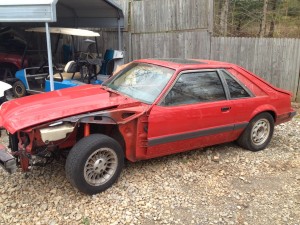 Built in late April/May of 1986 and delivered to Snipes Ford, #64 represents a near typical spec-model for Saleen Autosport. These build features include: a complete '86 model year body kit, 16″x7″ Riken lace wheels, GT sport seating with GT dash trim and Kenwood sound system. Notable exceptions to equipment were: retention of the original equipment Ford shift assembly (in lue of Hurst unit) and an alternative Momo Master steering wheel (caused by availability issues with the Veloce).
1986 Saleen Mustang production would total 201 units for the model year with 190 completed in the hatchback body style. The more common LX trim represent 183 vehicles with 46 units ordered in Bright Red (2R) paint, of those 43 feature charcoal interior. Of the 43 LX hatchbacks in Bright Red with charcoal interior; it is estimated 31 were produced with correct model year body kit and 16" wheels.
Click here to participate in the discussion.