Photos: ROBERT BENITEZ and JIM DVORAK
I'm glad everyone who attended from both Saleen clubs had a great time, and those who had their families come out really enjoyed the park.
Because SOEC stepped-up as an event sponsor, we all were able to be on the grass instead of the asphalt as well as get our name on the trophies. With that, Molly and Steve and Liz (and granddaughter Hannah) brought us their support, and it was an honor to do this with such wonderful cars and people in attendance.
Some of my favorite photos from Robert's gallery…
Curtis Parker's 1st-in-class SSC is no stranger to picking-up trophies…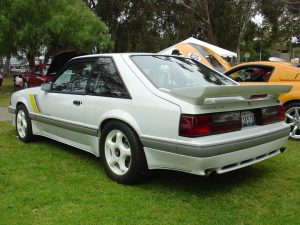 A row of first-timers… from left-to-right, the Saleens of Darren Montemayer, Robert Landry, Robert Benitez, Jerry Stone, and Molly Saleen. Off to the right, Jerry Stone visiting with Dennis McKee.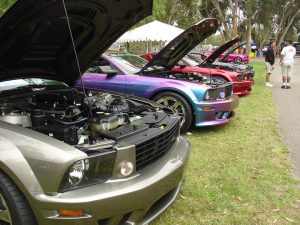 The Benitez kids had a great time and are proud of their daddy's 3rd place in the late-model class…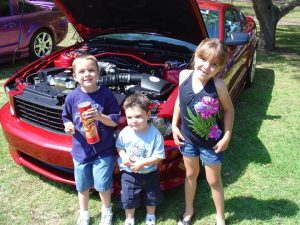 Trophies sponsored by SOEC…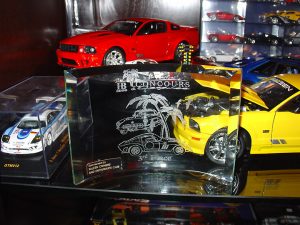 Molly still has her radar detector installed and ready (center of grille) for the 2008 version of the Great American Run "Cannonball" event this summer…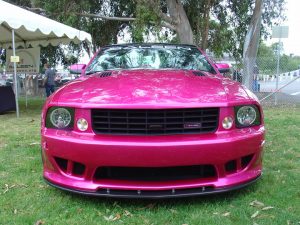 There's a rear-facing sensor on the back as well, hidden above the license plate…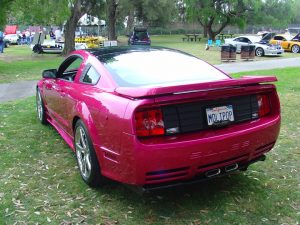 With the exception of George Hernandez's PJ car, this is the "old timers" row with (left to right) 2nd in late-model class with SCOA's Dennis McKee (who originally helped get a Saleen class in the show several years ago), new owner George Hernandez, Curtis Parker and Gary Benson who won 1st in late-model class with his S351.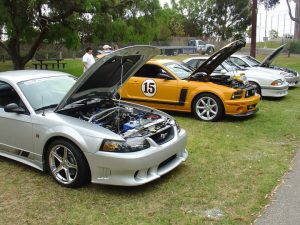 ---
Just wanted to share some of my photos…
Show banner at the Pier/Main Street/Pacific Coast Highway…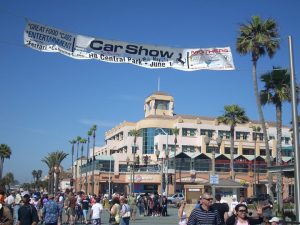 The back of the show shirt…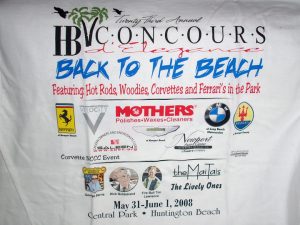 Molly Saleen has fans of all ages — from very young…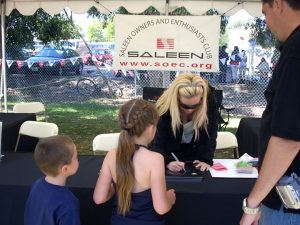 To somewhere in the middle…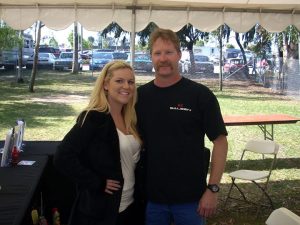 To young at heart…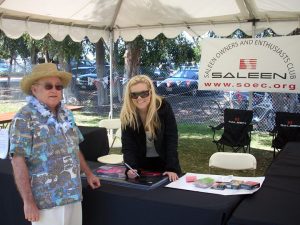 In Concours judging, they're very thorough… Gary Benson's beautiful silver S351 is getting the once-over…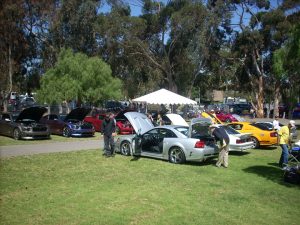 You also have the option to enter the show, but not be judged, so we hope for more participation next year.
Families of Saleen owners really enjoyed the park…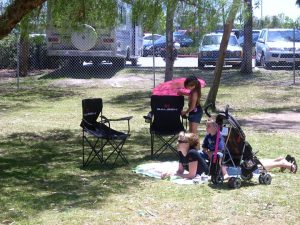 As did the Saleen Family…
Proud grandparents Steve & Liz brought Miss Hannah (Sean's daughter) to visit with Molly and her Great American Run co-pilot, Dan…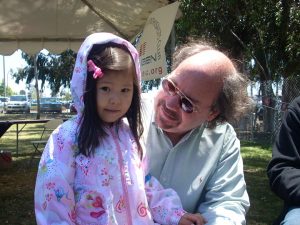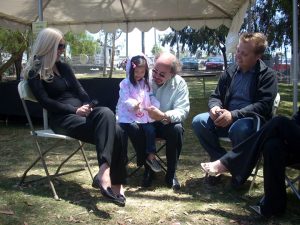 The Saleens always run into friends wherever they go…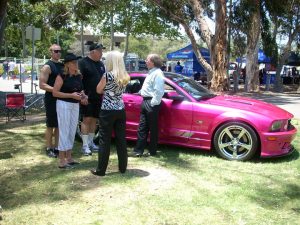 Steve signed autographs for the guys, and he also signed our banner…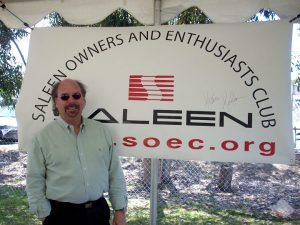 In the spirit of the traditional Concours, 1st-in-class winners were presented their trophies as they drove in front of the stage where they received a trophy and a big bucket of Mothers Polishes-Waxes-Cleaners.
1st in the early models was Curtis Parker's 1989 SSC…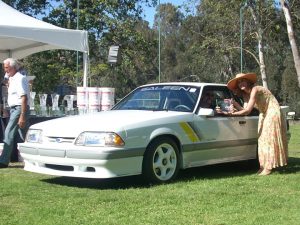 1st in the late models was Gary Benson's 1999 S351…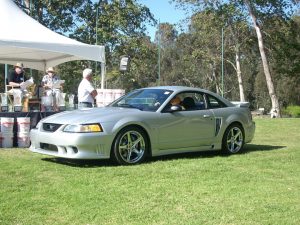 Hope to see you all next year!
Click here to participate in the discussion.
[Source: SOEC.org]