From our friend Molly Saleen.
[Editor Note: We do not read Chinese]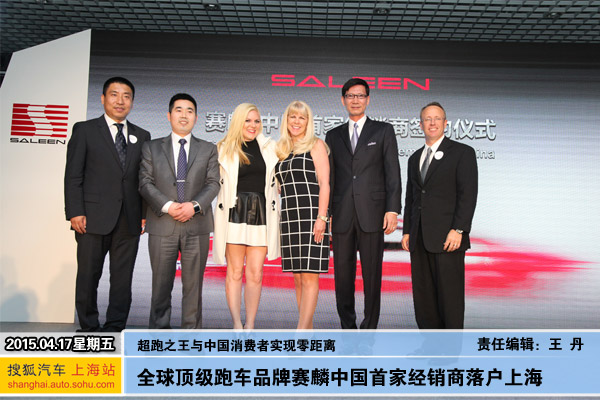 April 17, Race Lin (Saleen) China's first auto signing ceremony was held in Shanghai, marking this a "super-race of the King" reputation in the world of ultra-running brand ushered in another important milestone in the Chinese market. The ceremony, Shanghai Weilong Co., Ltd. and the United States Plot Motors officially signed on as the tournament Lin brand in China's first authorized dealer.



Race Lin is Weimeng Thai automotive product company's top sports car brand, with a focus on providing consumers with the ultimate luxury quality, dynamic performance and environmental performance of ultra-running series of products, including game Lin S7 (Saleen S7), Race Lin Mustang (Saleen Mustang), Race Lin Kemai Luo (Saleen Camero), Race Lin Challenger (Saleen Challenger) and other classic vehicles. Lin tournament last year to bring its variety of star models at Beijing Auto Show, declared officially entered the Chinese market, China has aroused great concern supercar enthusiasts and the fans of. Among them, the Race Lin S7 Super Edition (Saleen Super S7) more to the dazzling high performance, once again set a high-performance sports car version of the internal combustion engine power limit, attracting countless praise.
Upcoming tournament Lin China's first dealership in Shanghai Minhang District, Wuzhong Lu 1087, is located in the downtown section, first floor exhibition area of over 500 square meters, second floor area of 1100 square meters is reached. Entire hall bright and spacious, elegant environment, can be parked more show car. Entrance ample parking, fully meet the customer's car parking requirements.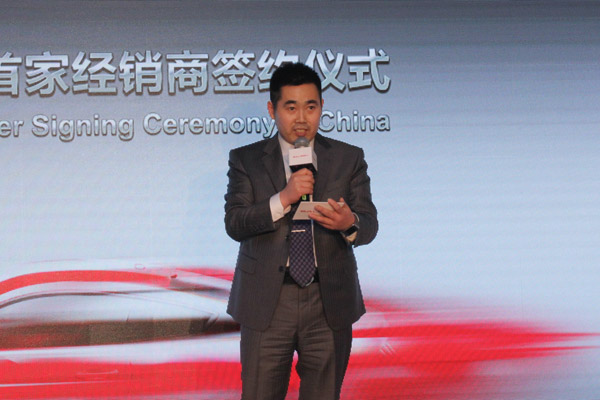 Shanghai Weilong Trade Co., Ltd. Chairman Lin for the game of cooperation and confidence "as the American muscle car was accepted by China supercar enthusiast, race Lin has a wide range of fans in China. Now the first game Lin Chinese dealership stationed in Shanghai, to Shanghai and China's Lin race fans to bring the gospel future, we will work closely with the race Lin companies, so the representatives of the American muscle car Race Lin passion and energy for the more China sports enthusiasts I know."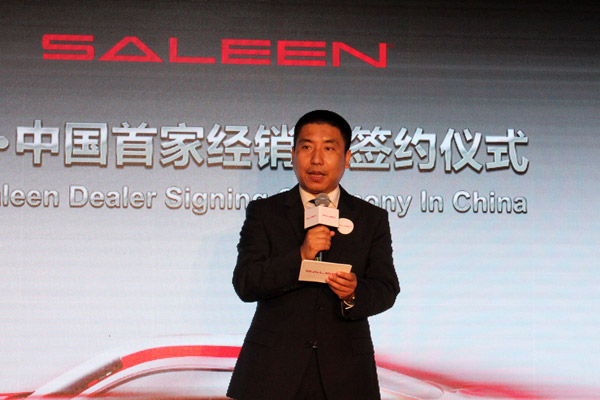 Hu Nan Weimeng plot Thailand and China Sales Director, said: "By 2014, China formally entered the Race Lin brand, and today is an important step tournament Lin brand in China market has taken, China's supercar enthusiasts and consumers were now Zero taste the ultimate race car Lin charm. With China truly understand supercar consumers become more and more exciting game-lin development in the Chinese market. We are also very fortunate to have such a large scale Weilong car, Experienced dealers, help us to better explore the Chinese market. "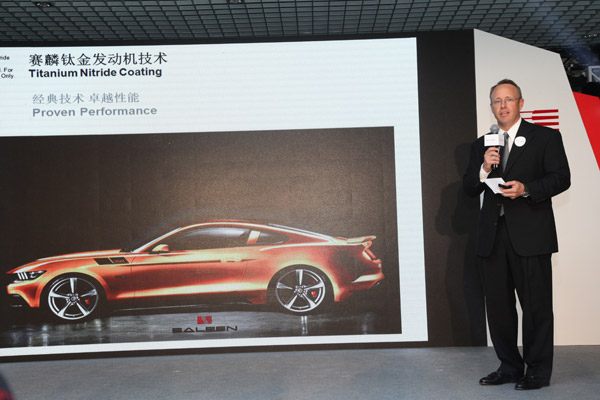 As one of the United States and the global automotive industry's youngest companies, American Motors Company is a product development and production of high-performance engine famous supercar and practical electric car new energy automobile company, which owns long renowned The "king of the world sports car" Race Lin (Saleen) and the famous miniature electric car brand Jaeger Thai (GTA). Based on China will become the world's largest super sports judge and the electric vehicle market, Weimeng Thai product development strategy in China is to continue to develop and improve the product line, and ultimately to the Chinese consumers with unprecedented, reliable and stable product selection.
Shanghai Weilong Co., Ltd. is currently the largest and most powerful car sales business in Shanghai, in particular, much peer and consumer concerns in the area of sales of imported cars, which sells luxury imports and domestic joint venture vehicle. Companies "brand + services" strategy, implementation of the "customer-centric" marketing concept, advocated "thinking side line round, striving for perfection" management model, the implementation of a modern enterprise system in the internal management, in recent years to obtain rapid development momentum remarkable.
Click here to participate in the discussion.
[Source: Molly Saleen & Shanghai Auto Sohu]