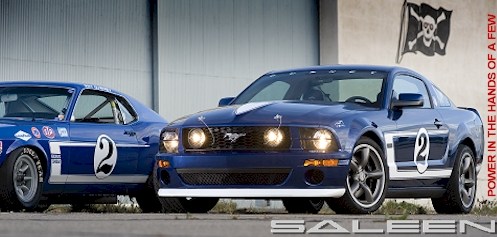 Saleen cordially invites SOEC members and Saleen owners to attend — if you can bring your Saleen to show off, that would be great!
Hosted at Galpin Ford, Dan Gurney will be present for autographs and to show off his Dan Gurney Signature Edition Saleen. Also present will be Saleen executives.
Public hours from 6:00-8:00 p.m. at Galpin Ford.
Saleen owners are encouraged to attend — please RSVP if possible to jimd@soec.org or 714-369-8621.
Galpin Ford
15505 Roscoe Blvd
North Hills, CA 91343
Driving Directions
Tel: 800-256-7137
For more information on the Dan Gurney Signature Edition, please visit http://www.saleen.com/gurney/
Click here to participate in the discussion.