By: MICHAEL KNOWLING, Pictures: JULIAN EDGAR
Original Article: AUTOSPEED.COM
Ride 'em Cowboy
A Y2K Mustang that's been breathed on by Saleen to the tune of over 450hp and then fully prep'd for GT-P Nation's Cup series. Yep, this bucking horse is a real traditional-routes type circuit racer…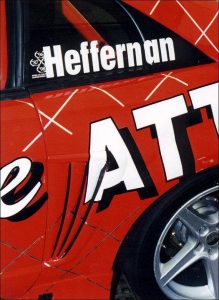 In a racing world that's becoming increasingly filled with turbocharged, multivalve, DOHC techno screamers, it's nice to occasionally see a traditional style grunter out there on the starting grid. Amidst a field of Porsches, Ferraris, a supercharged NSX and a Diablo SVR, Kevin Heffernan's Ford Mustang is a real standout attraction in the Nation's Cup series, the elite GT-P class exclusive to high performance exotic cars. This wild horse doesn't pretend to combine the very best modern suspension design with the most efficient engine – it's a big thumper of a fast car and that's that!
Kevin Heffernan's an experienced tin-top racer, having started off with Minis when he was barely 15, then moving onto a Gemini, Group C Commodore, VL Group A and, finally, VP and VS V8 Touring cars. His decision to step over to GT-P Nation's Cup series for this year was heavily swayed by the relatively high level of television coverage there is per dollar. We spoke to Kevin at the 2000 Adelaide Clipsal 500 just before the Mustang's very first competitive outing in the newly formed Nation's Cup series.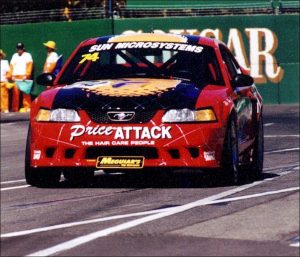 Carrying over his existing primary financial backing from Price Attack, Kevin recalls choosing the right car. "A Porsche was out of the question and a Corvette with all the jewellery wasn't in my direction – but I still wanted a muscle car. Something a bit different." The rulebook says you must have a manufacturer's car, which can be tuned by their in-house high performance divisions – but it definitely cannot be just an aftermarket job. So it was the Ford-backed Saleen Mustang that won the ticket. After preparing freight and all the paper work to have a brand-spankers car brought over from the US, it arrived on the wharf like an unclaimed baby. An $84,000 baby.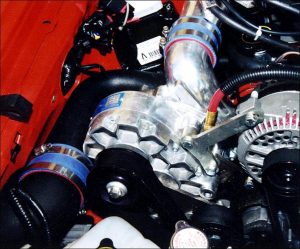 So what exactly is a Saleen Mustang? It's a US package available to upgrade the average Mustang. And believe it or not, this car left the Santa Margarita Ford dealership powered by a mere six pot – now look at it! It came back from Saleen pepped up with a Vortech V1 supercharged 351 that's packed with forged pistons, high performance alloy heads, roller rockers, hydraulic roller cam and lifters, Saleen upper and lower intake manifold sections and a 65mm throttle body. A high volume fuel pump and larger injectors are used for the fuel delivery side of things – incidentally, no high octane race fuel is allowed in the Nation's Cup. Everyday PULP is the regulation brew.
These good bits combine to give "what they say in America is 495hp", but this one's actually been dyno'd here at 460 horses. However, it varies slightly from the usual Saleen spec sheet by having a MoTeC M8 programmable management system, which has seen the Saleen 80mm airflow meter replaced by a MAP sensor.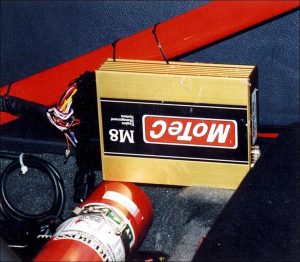 The reason for the conversion is that "the MoTeC is more usable here (in Australia) and there's limited local knowledge about Saleen system," says Kevin. And other than that, the only other mechanical change post-Saleen is to the exhaust, which is carried on from their beautiful ceramic coated extractors. Having to comply with a regulation noise limit, a dual 3 inch exhaust system is muffled by four custom mufflers (no cats are required).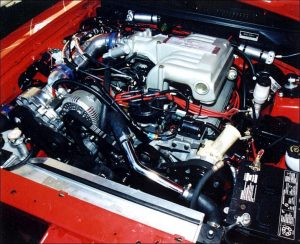 The driveline was beefed up by Saleen through the fitment of a 6-speed Borg Warner gearbox (complete with a short shifter), high performance clutch and pressure plate, custom "whopper" tailshaft and a Detroit 3.27:1 locker diff. Eighteen inch Saleen rims and a full body kit rounded out the cosmetic department. An aluminium radiator and an oil cooler were also fitted at Saleen as calculated safety measures – but the latter has since been beefed up in capacity given the car's 100% racing role.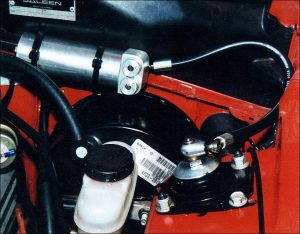 With the massive Saleen upgrade fitted to the shiny new red Mustang, the Aussie guys then focussed on taking it that little step further. Making it a racecar. The factory suspension design was brought up to level with a Proflex fully adjustable combo. This gives 3 way (slow bump, fast bump and rebound) adjustable dampers complete with external reservoirs and coil springs only slightly softer than those in the V8 Tourers. Kevin chose the Proflex product safe in the knowledge that they've performed very well on his Touring Car, his wife Carol's GT-P (Class E) Honda Civic VTi-R and even a hottie Monaro. Interestingly, he says that the overall suspension set-up of the Mustang actually feels similar to a V8 Touring Car.
After only a couple of brief familiarization laps, he says the car feels workable and has great turn-in – but it does lack a bit mid-corner. "There seems to be a geometry problem in the centre of the corner – which maybe probably something to do with the steering." Unfortunately, at this early stage, not very much fine-tuning has been able to be done – the car's barely finished being assembled. But all the right ingredients are there for a good result.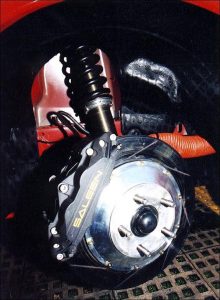 Braking wise, the Mustang holds onto its 4-pot Alcon/Saleen calipers, but the front discs are now up-sized substantially to 14 inches. Gone too are the Ford rear discs, and in their place are 4-pot Brembos biting 13 inch discs. No ABS is fitted. The heavily worked fronts are helped by a pair of fat convoluted ducts that feed cooling air to the eye of the hubs. And another indication that the car is harsh on the front brakes is reflected in the selection of front-to-rear pad materials. Pagid 14s go on the front and cooler temp 9s go on the back. The rules state that normal rubber brake hoses must be kept in service, however fluid is free. This car uses proven Castrol SRF.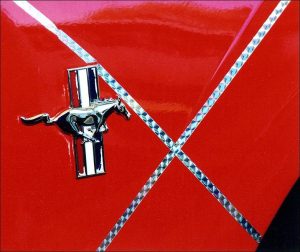 The 'Stang is technically allowed to have 18×9 rims at the front and 18x10s at the rear, but it makes do with Saleen 18 by 9s all 'round. "It's not so bad," says Kevin, "you don't really notice the difference." There's no control tyre used in Nation's Cup and Kevin was free to go for Michelin 270/65 slicks all 'round. And, like brake fade, Kevin was unsure if high temperature wear of these soft rubbers was going to be a problem. "It is a bit heavy," he comes back to once again.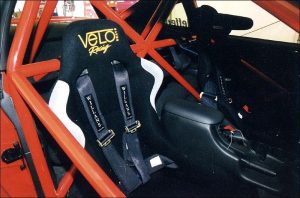 Inside the car, there are also regulations that have to be met. A car must retain its full interior, with the exception of the door trims (which enables the installation of a roll cage). The rear seat (if factory fitted) must also be retained. Virtually anything else can go. Kevin's removed the factory airbags, stereo and the air conditioning system (there's no compressor or any other part left). The heater is still hooked up for demisting purposes though. Things that went into the cockpit include a Saleen steering wheel (unfortunately there's no non-airbag boss available) and Saleen knob, drilled pedals, fire extinguisher and a battery kill switch. A data logger (mainly for revs and boost) is also installed so that the scrutineers can keep an eye on what competitors are doing.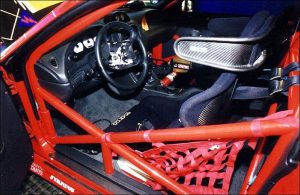 For added safety inside the Mustang, there's a Sparco carbon-fibre driver's seat and a Velo passenger's pew, plus a Willans harness for each. A full chrome-moly cage protects the whole cabin. Oh, and being from the US, it's left hand drive too!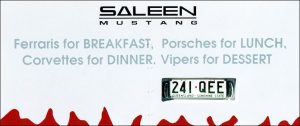 So how's the big bill looking now? Well, add about another 20-30 grand and that'd be about right – bringing the grand total up to $104,000-114,000! More than most people's piggy bank can hold, that's for sure. Plus then there's the expense of a huge team truck, racing fees and charges and maintaining the car. Here we're talking tyres, fuel, pads, etc. In terms of spares, Kevin has only a windscreen, two axles and some replacement lower control arms. He does plan on getting some more parts behind him though, but at the moment there's a possibility Ford Australia might decide to bring in guards.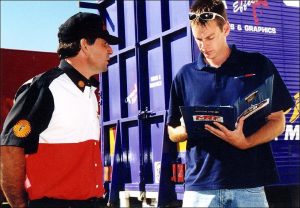 So you can see why sponsorship is so important. Cost is a killer. It's actually Price Attack and various other sponsors that really own the car, truck and equipment. And, of course, sponsors want to see their products being paraded around on a top lookin' car. The Mustang keeps its factory red paint work but it's now crazed by crisscrossed silver pin-striping, sponsor logos and a black/yellow bonnet.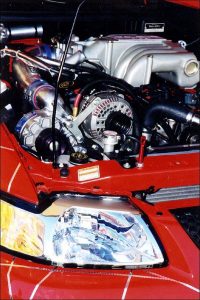 So if Price Attack owns just about everything, what's Kevin's position? He's the mechanic, truck driver and race driver – that's what! He's a very dedicated man. But he's up against some tough opposition in the Nation's Cup series. As he puts it, "The Porsches are breeding like rabbits and there's some incredible cars here." And when we asked him where on the track he'd like to be running, he jovially replied "hopefully just running on the track!" Kevin's not expecting to be an outright contender – not just yet anyhow. The near future will see the team develop improved handling, more hp and solve a chronic fuel starvation problem.
Footnote:
While running at the Clipsal Adelaide 500, the Mustang was forced to retire due to it "melting a couple of pistons". The cause is thought to be related to that dreaded fuel surge, or excessive combustion temps. Either way, Kevin says they'll probably miss the next round, but they're aiming to be back for Canberra. That's racing.
[Source: autospeed]