SALEEN CELEBRATES 20th ANNUAL CAR SHOW AND OPEN HOUSE
With personal delivery of four new supercharged Saleens
For over 30 years Saleen has set the precedent for performance and innovation in the performance vehicle market. For 20 of those years Saleen has celebrated their customers, friends, and employees with an annual car show and open house. The most recent being their 20th Annual show.
Held at their headquarters in Southern California, they saw thousands of people enjoying over 200+ Saleen vehicles from all over the country. Everything from Saleen Foxbody Mustangs to Ford GT(40)s and everything in between were in attendance.
Prior years' events included: a first look at the Saleen GTX Tesla and the all-new 2015 302 Black Label colored in signature Beryllium Metallic paint. This year was no different with 4 new S302 Yellow Labels being delivered to their new owners!
"This year was the best yet, we took time out at noon to acknowledge each individual owner" said Steve Saleen, "it was a testament to the culture that surrounds our vehicles, like a family we were all there to celebrate the newest members of our exclusive club."
This year's trophies were class specific mini-helmets, all with a Saleen livery and signed by Mr. Saleen himself.. With next year's event being the 21st annual, Saleen is expected to go bigger and better than ever before. For more information, visit SaleenShow.com.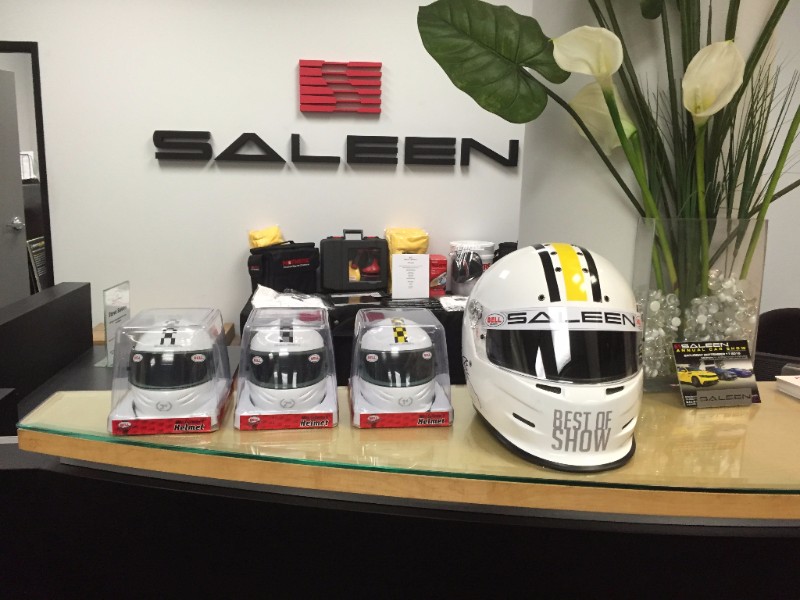 Click here to participate in the discussion.
[Source: Saleen Automotive]