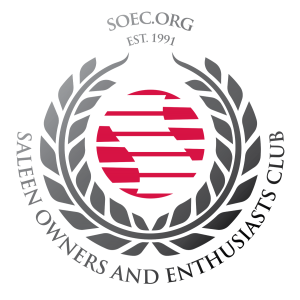 SALEEN CLUB ANNOUNCE "CLEAN MACHINE" SWEEPSTAKES
Teams with Car Care Provider to Expand Social Media Presence
HUNTINGTON BEACH, CA – April 3, 2020 – Saleen Owners and Enthusiasts Club (SOEC) announce the "Clean Machine" photography sweepstakes – these contests aim to reward Saleen vehicle owners who participate in monthly "call for entries."  Requirement of entry – share a spectacular photograph of a personally owned Saleen automobile. Contest venue – Facebook group SaleenClub.  Winners will receive select car care product from Mothers® Polish.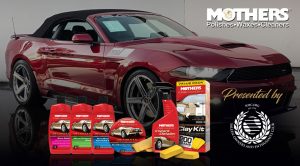 "Saleen owners are proud of their rides," said Jim Dvorak, Managing Director of SOEC.  These monthly contests impart SOEC's initiative to showcase both the Saleen vehicle hobby and its enduring grassroots appeal.  Mr. Dvorak expound, "We've had tremendous support in recent years and we consider this an incredible opportunity to award a superb car care product to our dynamic audience for their participation."
The comprehensive range of Saleen vehicles are tantamount to outstanding performance at unparalleled value.  Achievable exotics with no compromise.  Similarly, Mothers® Polish are innovators in the car care marketplace; a company with an inclusive assortment of sophisticated product and a business philosophy to support the lifestyle of automotive hobbyists as well as the communities behind these vehicles.
Headlining an active enthusiast community; SOEC recognized this unwavering devotion towards the Saleen marque in 1991.  Their distinguished brand involvement carried the organization through three decades of supplementary owner services; while exercising continuous and direct collaboration with Saleen Automotive.
"Saleen is an iconic American lifestyle brand mutually recognized on the streets and in motorsports; custodians cherish, race and accumulate these vehicles by an elevated rate," acknowledged David Bruno, former SOEC Club Historian.  "In highlighting all Saleen product from the past thirty-five years, we aspire to promote awareness for the array of passion within our community."
Llorente Lacap, Social Media Coordinator of SOEC, spoke of his appraisal of The Club and recently developed media strategy:
"I think our current landscape offers a great opportunity for SOEC.  The organization encompasses all years of Saleen vehicles and holds a priceless knowledgebase of technical and historical information cataloged within The Saleen Forums (SOEC community board).  Housing over 18,000 threads with 141,000 posts; we really are THE only active Saleen enthusiast website.  Moving forward, SOEC will leverage this asset across social platforms with an aim towards promoting Saleen Automotive, supporting the fans and reinventing our long-standing affiliation with the company."
These monthly photography sweepstakes will begin during April and continue through September 2020.  Awards, supplied by the current Mothers® Polish catalog, will comprise of assorted exterior and interior car care products.
For questions regarding the sweepstakes and the awards, contact Saleen Owners and Enthusiasts Club directly at info@soec.org. Owners from all over North America are invited to participate.
For more information on SOEC and Mothers® Polish, visit:
About Saleen Owners and Enthusiasts Club
SOEC is a North American based organization headquartered in Southern California.  Primarily focused on the support and enjoyment of high-performance automotive products from Steve Saleen.  Founded in 1991, SOEC is an officially recognized, independent organization, linking owners and fans through national events and virtual communities.  In addition to celebrating the present; SOEC chronicles, archives and provides enthusiasts a historical point of reference for prior company product.
Learn more at www.soec.org.
About Mothers®
Mothers® is known worldwide for its premium-grade polishes, waxes and cleaners, and offers a broad array of finish care products under its Back-to-Black®, California Gold®, FX, LeatherTech™, Marine, PowerBall®, Professional and Reflections® lines. Go to www.mothers.com for information on all of these products, along with a host of how to videos and car care tips in the online Mothers® Detail Guide at www.detailguide.com and the Wax Forum at http://www.waxforum.com. Follow us on FaceBook at http://www.facebook.com/mothersusa.
Click here to participate in the discussion.
[Source: Saleen Owners and Enthusiasts Club]