By: CHINA DAILY on June 17, 2019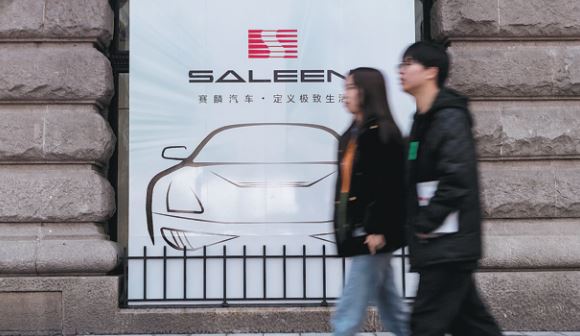 United States sports car maker Saleen announced last week in Beijing the establishment of an automobile strategic research center with local authorities in Rugao city in East China's Jiangsu province.
The facility will serve as a think tank to share advanced technologies, according to the carmaker.
The brand Saleen was established in 1983 by race car driver Steve Saleen. It is found not only in races but movie blockbusters like Transformers and Iron Man.
In 2009, Jiangsu Saleen Automotive Technology Co was established in China.
The research center, in the Rugao economic technology development zone, is designed to offer realistic and forward-looking studies to assist the industry development, said Charles Wang, chairman and CEO of Jiangsu Saleen.
He said the center will also provide strong support and guarantees on product research and development, layout, corporate strategy and future mobility solutions for the carmaker.
The center has already attracted 100 senior experts and industry technology leaders, including heads of the China Society of Automotive Engineers and experts of Tsinghua University.
At the founding ceremony on Tuesday, the center signed agreements with the Automotive Technology Information Research Institute under the China Automotive Technology and Information Center and the China Auto Lightweight Technology Innovation Strategic Alliance.
As China and its auto industry face the challenge of transforming from a big auto country to a globally competitive one, the center would launch 10 projects in three fields: automotive environment, advanced technologies and automotive cultures to help solve the common problems confronting Chinese carmakers.
Zhan Jingjing, vice-president of Jiangsu Saleen, said she expects the projects to yield results soon.
Fu Yuwu, head of the Society of Automotive Engineers of China, said that the center will serve as an exchange platform for auto industry researchers.
They can learn from each other and achieve win-win results, he said.
Jiangsu Saleen is working on the local production of cars in China.
Two plants are under construction in the city of Rugao with an investment of 17.8 billion yuan ($2.57 billion), according to Wang.
He said one of the factories will produce 50,000 pure electric vehicles and 20,000 super cars annually.
The other factory plans to deliver 150,000 cars a year.
He added that the carmaker will showcase its products later this year, which will include urban electric sports cars, super cars and sports SUVs.
[Source: China Daily]