By: DALE LOMAS on May 28, 2015
Original Article: BRIDGETOGANTRY.COM
Spotted: Time Machine at the Nürburgring
As a guy who drives all the latest sportscars as his job, you might think I don't care about the older cars in the carpark. But nothing could be further from the truth.
But when I saw this perfectly-preserved Time Machine in the carpark at the recent GranTurismo Events trackday, I just had to share it…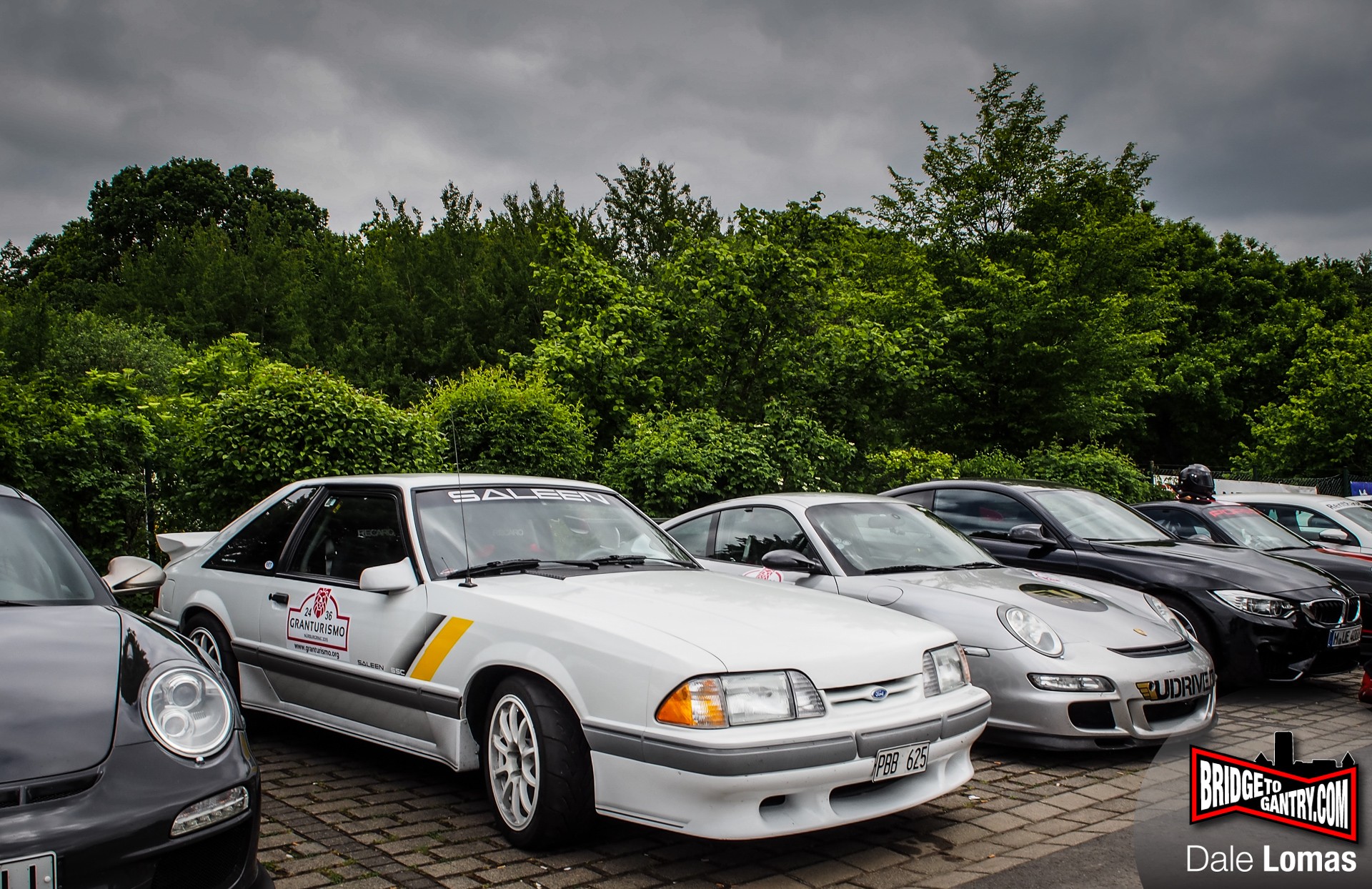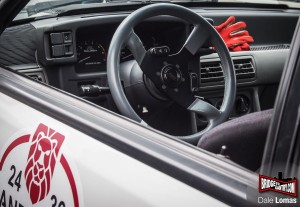 Because in a car park full of amazing machines, this old '80s Ford really stood out. It's unconventional, it's old and at only one known example in Europe, it's also pretty damn rare!
It's a Saleen SSC, a track-ready, Fox-body Mustang with a 330hp V8. At first glance, you might be forgiven for thinking there's nothing simpler than this American iron. But there's some cool stuff here… check out the 'high-tech' suspension:
Built by Monroe, the damping rates can be controlled from inside the button. Three settings, Firm, Normal and Soft. It might not be much compared to todays active dampers, but I found it interesting!
Fitted as standard with a basic rear rollcage, and trimmed in matching white/black/yellow leather, it's like sitting in time machine. Albeit one powered by a Ford V8.
"The original leather seats are no good on track though," admits owner and professional Mustang fan Goran. "That's why I've fitted the period Recaros for this event."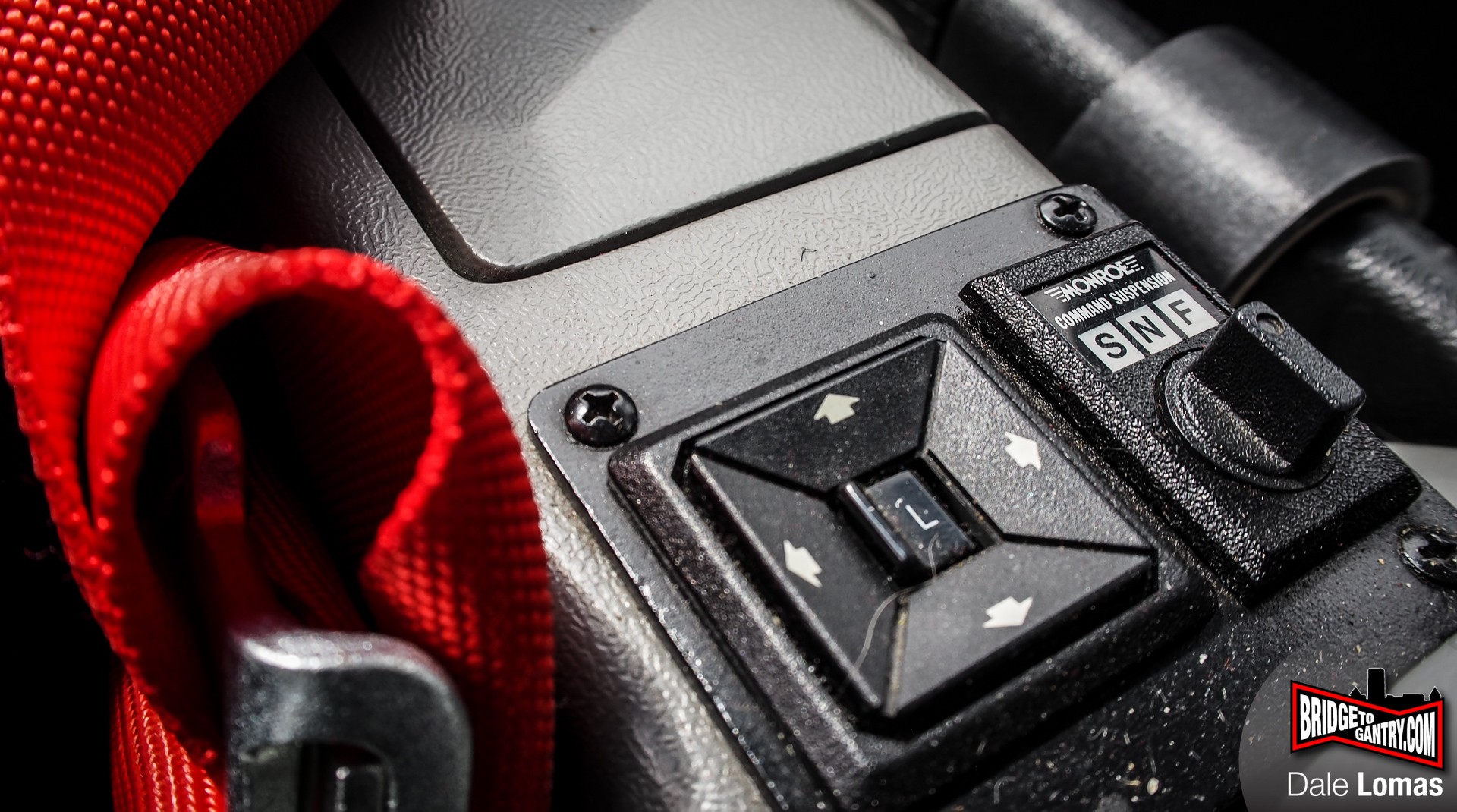 I also suspect that rubber isn't period either, but let's not get pedantic over such a curious and interesting car! From the snake's head key-ring, to the graphic equaliser, this is a car with history.
As Goran went out for another lap, I have to admit I was a little jealous. This is a Time Machine I'd love to take a lap in.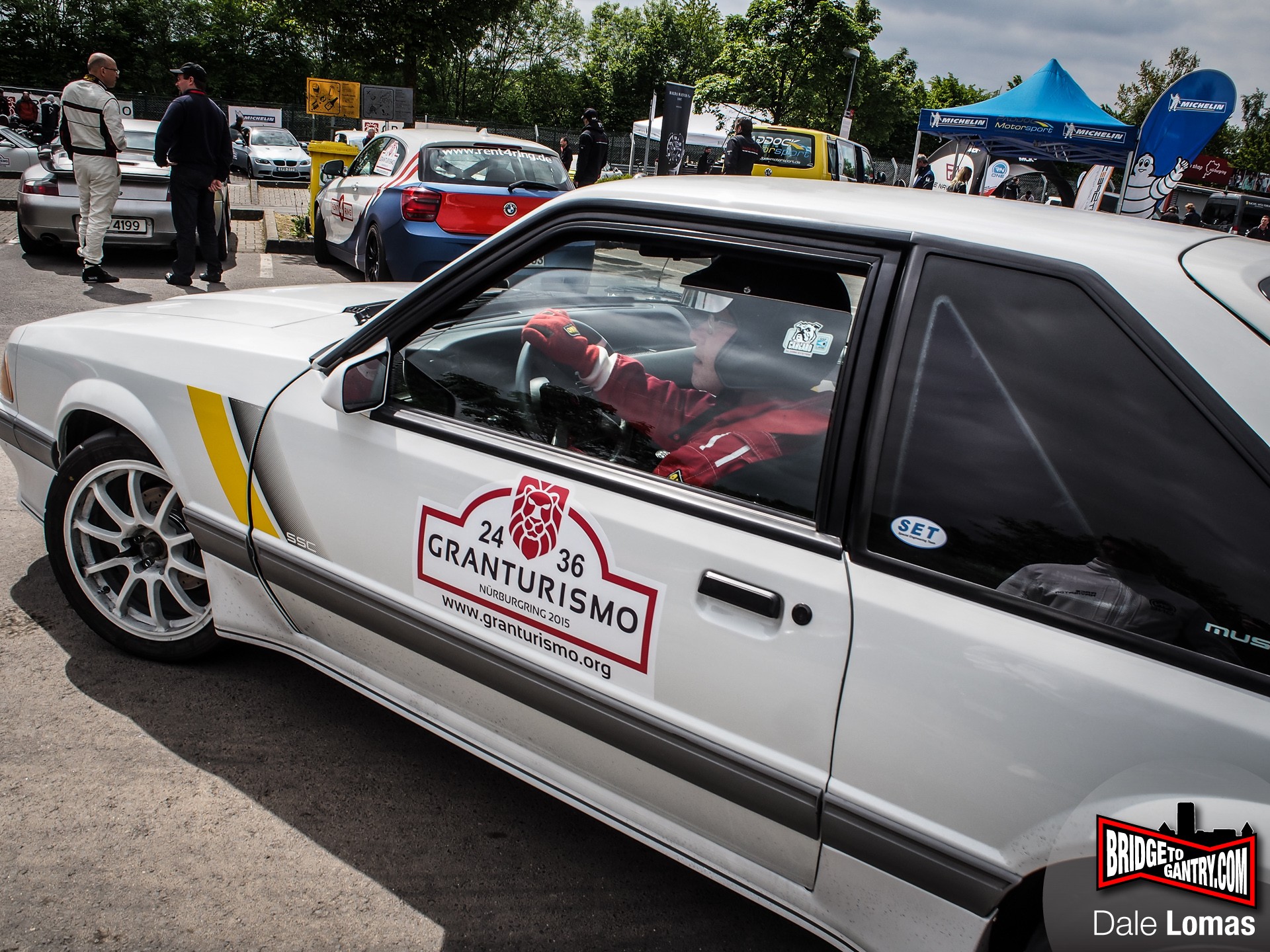 Click here to participate in the discussion.
[Source: BridgeToGantry]