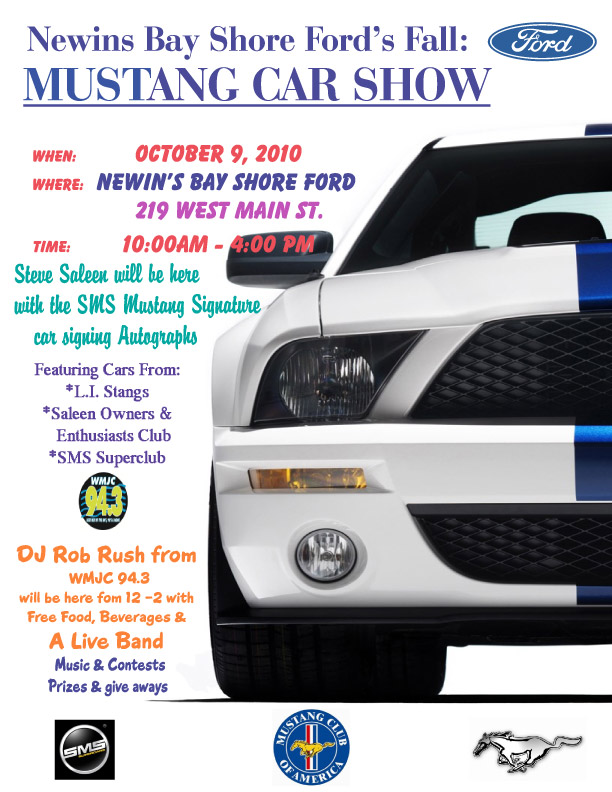 Steve Saleen will be at Newins Bayshore Ford in Bay Shore, New York on Saturday, October 9, 2010.
We are located at 219 West Main Street in Bayshore, New York (Suffolk County, Long Island).
He will be signing autographs for all who attend and the all new 2011 SMS 302 Signature Mustang will be on display and ready for sale. Autograph times to be announced.
We welcome all who attend. Bring your car, your family and friends, as it should be a really fun day with lots of great Mustangs on display!
Hope to see you all there! for more info please contact Shaun Blanco at Newins Ford, 631-665-1300 x509.
Thank You!
Newin's Bay Shore Ford
219 West Main Street
Bay Shore, NY‎ 11706
newinsford.com