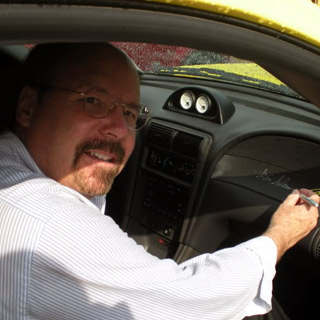 ***** September 8, 2017 *****
Mustang Week, Myrtle Beach, SC
Steve Saleen Signature Event
Steve Saleen is very excited to be returning to Myrtle Beach Mustang Week and will be unveiling the latest, exciting vehicle from Saleen Automotive. Steve is delighted and looking forward to visiting with old friends and meeting new ones during Mustang Week.
Steve Saleen will be signing autographs on Friday, September 8, 2017 at the Myrtle Beach Convention Center.
Saleen vehicle owners can register to enter the Friday, September 8, 2017 show until Friday, July 28, 2017.
Saleen owners only:
Send an email if you would like to be a part of our show: donnafrady@gmail.com
Although our Mustang Week show registration is closed at 700 cars, we would like to welcome any Saleen that missed out on a chance to get in. We will be placing all Saleens in a special outside area in front of their display. We are working on some very cool acrylic awards that will say presented by with the S logo.
Contact: mustangweekstaff@gmail.com
Click here to participate in the discussion.
[Source: Mustang Week]