By: SAMI HAJ-ASSAAD on January 19, 2017
Original Article: AUTOGUIDE.COM
Fox Body Mustangs Could be the Next Collector Craze
Could the Ford Mustangs from your youth really be worth anything today?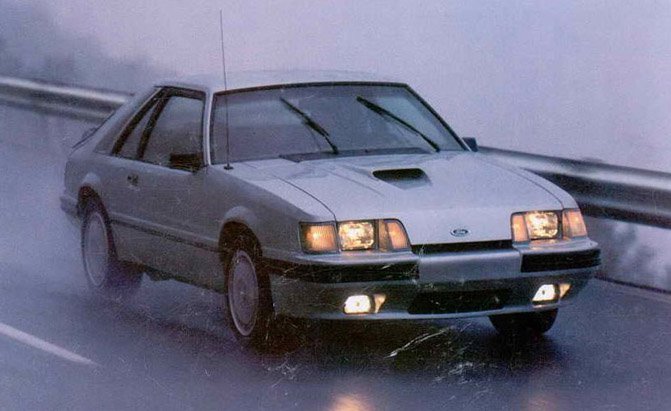 During the recent Barrett-Jackson auctions in Arizona, a few third-generation Mustangs hit the auction block, and when they came through on the other side of the platform, they were significantly more valuable than you would have thought.
According to Hagerty representative Jonathon Klinger, "Low-mile Fox-bodied Mustangs sold well on Wednesday, with a 16-mile 1990 7 Up Limited Edition convertible selling for $82,500, an as-new 1989 Mustang 5.0 LX hatchback selling for $71,500, and a 7-mile 1985 SVO fetching $63,800."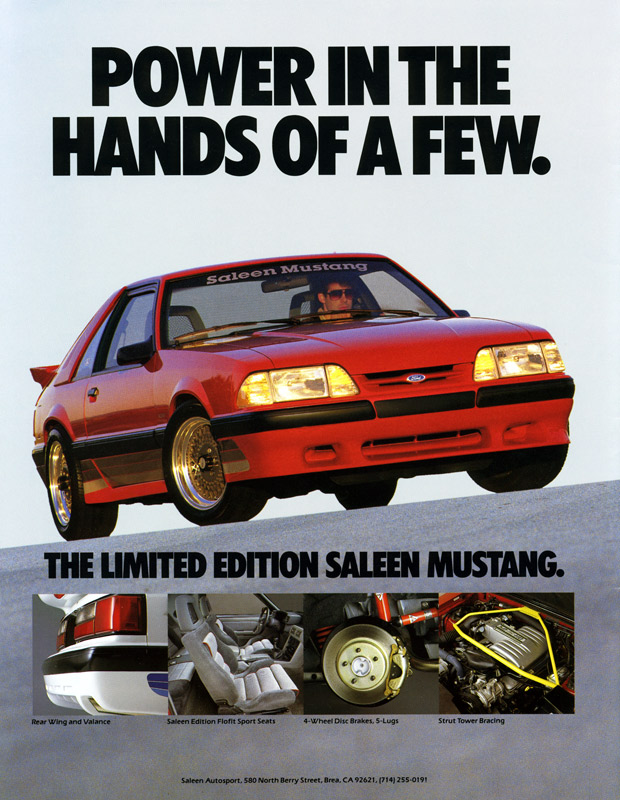 But are these models and sales numbers outliers? Could we really see Fox Body Mustangs crest the $100,000 mark anytime soon?
"A $100,000 Fox Body Mustang? Never say never, but it would have to be a truly pristine example of a rare edition—a Cobra R, or an early SSP like a 1982 California Highway Patrol—to hit $100,000" said Klinger. "Maybe the 7UP Edition given yesterday's $82,500 result, but those seem to be a mixed bag and I think the novelty of a 16-mile time capsule really was the story there."
In fact, Klinger explained that recent auctions saw that special edition Fox Body Mustangs get far more attention than more common models. "Trends for the special editions are up but the more typical Fox Body Mustangs are holding steady."
He brings up the results from the Mecum auction in Kissimmee earlier this month. "A 7 UP Edition (just like that $82,500 one sold this week) with 830 miles went for just $25,300. Another with 14,000 miles sold for $16,000. A rare 1993 SVT Cobra R didn't sell but hammered at $60,000. A 1993 "Special Service Package" (higher performance fox body made for law enforcement) went for $25,000. But higher volume Base, LX, and GT models were all inline with trends. Four sold for between $5,000 and $10,000, two others unsold with $11,000 hammer prices." Now that's more reasonable…
Basically, he's saying that those recent results from Barrett-Jackson were a bit excessive. "But, the fact that a Fox Body Mustang in general generated that much bidding enthusiasm demonstrates these cars are becoming more collectible, especially to the eyes of the younger buyers who lusted after these cars in their youth." He says that Hagerty expects the market for good condition Fox Body Mustangs to gain more interest, which should increase their value over time. "The key is to find a well persevered example that hasn't been highly modified or suffered from years of neglect."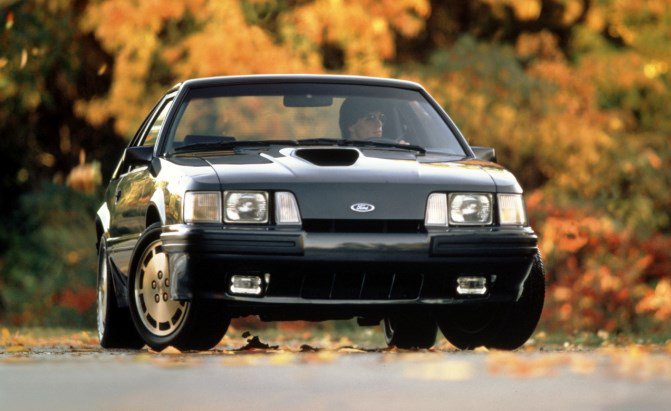 Third generation Mustangs, which were available between 1979–1993 are called the Fox Body Mustangs because they used Ford's Fox Platform, which was one of the company's most used architectures. It was used in compact cars like the Ford Fairmont, and large luxury cars like the Lincoln Continental Mark VII.
The Mustang's made during this time were popular for a number of reasons. They were made in a number of body styles, including a notchback, coupe and convertible or with t-tops. This generation of Mustang also first introduced the idea of a turbocharged four-cylinder model, called the SVO, which has been resurrected in a way with the modern EcoBoost Mustang.
[Source: AutoGuide.com]