STEVE SALEEN IS BACK WITH A NEW $100K SUPERCAR
By: CHRIS WOODYARD on November 30, 2017
Original Article: USATODAY.COM
LOS ANGELES – Among performance-car enthusiasts, Steve Saleen is a legend.
He has been associated a variety of cars but is probably best known for the Saleen Mustangs — Ford muscle cars modified to tear up the track and make a statement on the street — in the 1980s. His company also built the S7, a supercar.
Now Saleen Automotive is back with a new supercar, the Saleen 1 or S1, that he's showing off Thursday at the Los Angeles Auto Show.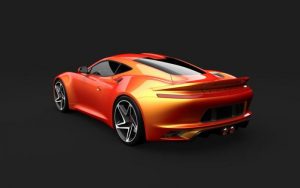 It's another swoopy design with impressive performance numbers. Saleen says the two-seat car will have a turbocharged 450-horsepower four-cylinder engine that will be combined with low weight to give it rocket-like acceleration. It is expected to go from zero to 60 miles per hour in 3.5 seconds. Top speed will be about 180 mph.
But what will really set the Saleen 1 apart is price: About $100,000, Saleen said. That's a far cry from many supercars that can cost double that or more.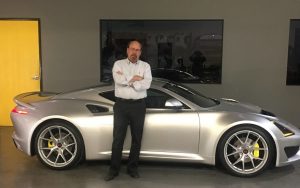 Saleen says he hopes to start production at his Southern California plant by late next year. He wants to build about 1,500 cars, then Saleen Automotive's Chinese affiliate, Jiangsu Saleen Automotive Technologies Group, will start production for worldwide distribution.
Saleen says he's as excited about this one as he has been about any of his projects.
"It's like a race car," he said. "You're only as good as your last race."
[Source: USA Today]