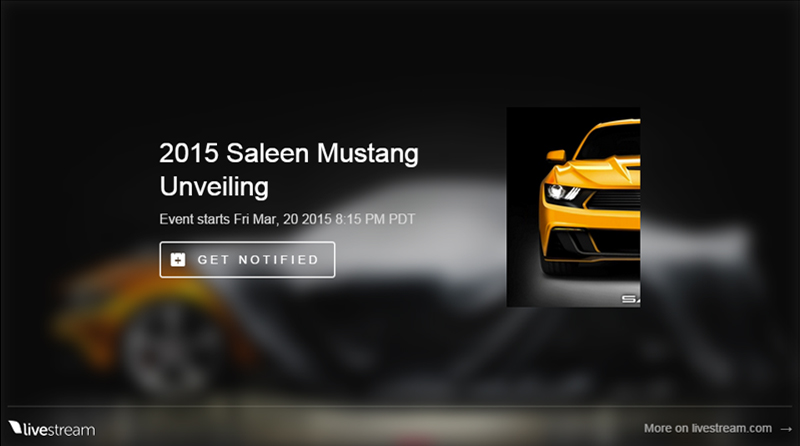 Watch LIVE!
The 2015 Saleen 302 Black Label Unveiling
Can't make it to tonight's special event? We've got the next best thing for you! Tune-in at 8:15pm PST tonight and watch it on your favorite screen no matter where you are in the world.
Head on over to Saleen.com where we're hosting a Livestream of the unveil and presentation by Steve Saleen.
Watch on Facebook:
https://www.facebook.com/Saleen?sk=app_142371818162
Watch on Saleen.com:
http://saleen.com/
Watch on Live Stream:
https://new.livestream.com/saleen/2015Saleen
Presented in part by: