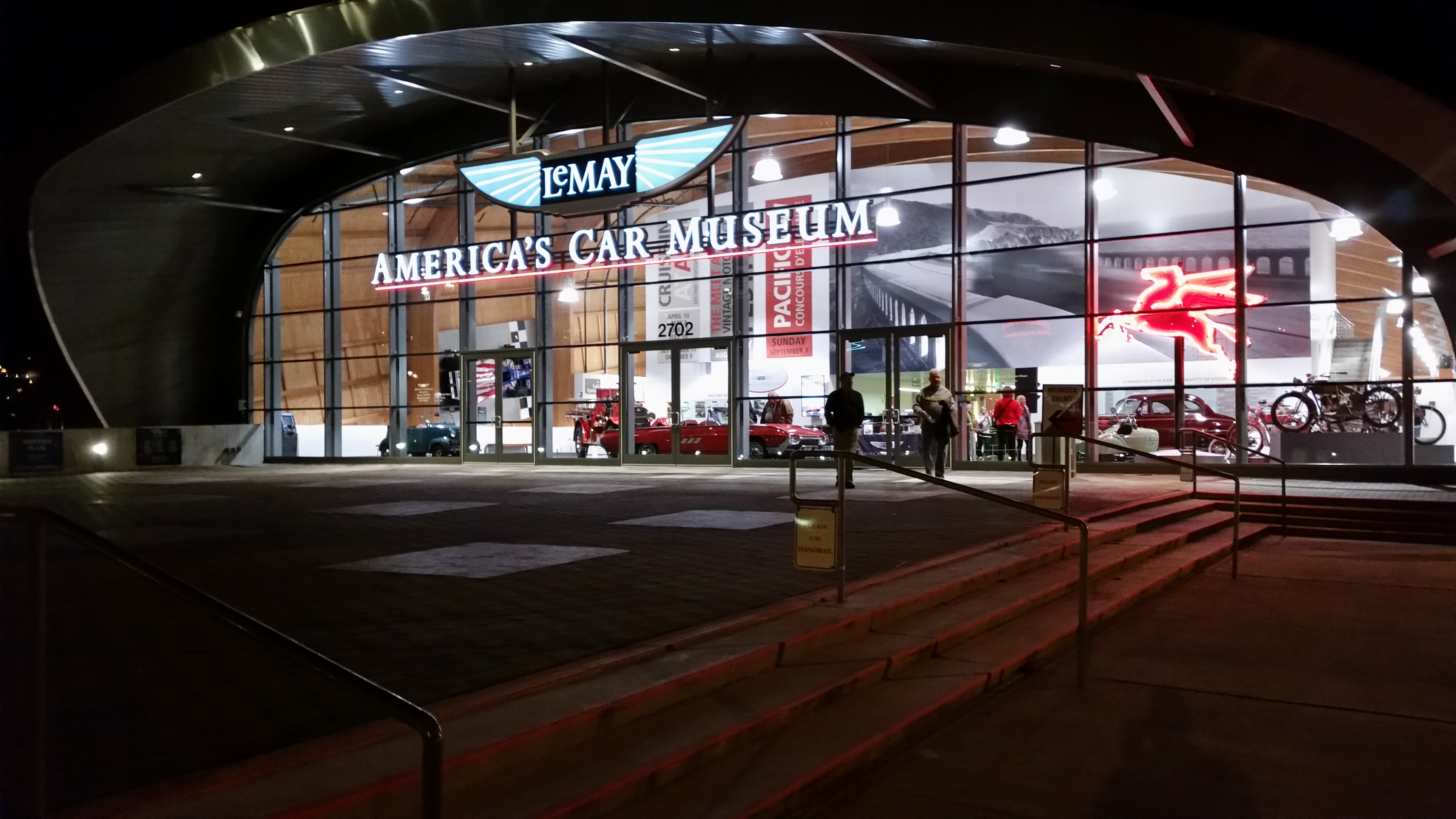 Ford F-Series: The Truck That Grew-Up With America
Ford F-Series trucks have been beloved by enthusiasts and customers for decades. The F-Series has proven to be the most enduring and successful line of vehicles Ford has produced in its history. Since 1948 there have been 12 generations of this praised line of trucks with numerous special editions in between. The new 13th generation launched at the 2014 New York International Auto Show promises innovation and design that will inevitably help this treasured vehicle retain its longstanding place as America's favorite truck. The Truck that Grew Up with America will tell the story of the beloved Ford F-Series evolution from a utilitarian work implement to a fully appointed luxury vehicle with functional capabilities that deliver the competent utility required in the workplace and recreation.
The exhibit will chronicle the evolution of the thirteen series of the truck with imagery and props illustrating how the F-Series has evolved with the functional and lifestyles needs of society. It will showcase examples of each truck in the series as well as the special editions that have garnered loyalty with owners.
To place the F-Series in a cultural context, three "Windows in Time" set pieces will be created to further illustrate the Truck that Grew Up with America theme by comparing the period with the F-Series truck designs of that era.
The three periods; "Widows in Time" are:
1. 1946 through the 50's – The beginning
2. 1960's – A period of dynamic cultural change
3. Late 1990's – When the line between a work truck and luxury car blurred
ACM will build small "sets" with period artifacts, memorabilia and ephemera to enhance the story of the truck in its era.
Dates: The exhibit will open on January 10, 2015 and run until June 2015.
Location: The Truck that Grew Up with America exhibit will be located on the Museum's Showcase Gallery and is the first exhibit guests will experience.
Vehicles: 20 trucks from 1948 to present
In addition to the 20 Ford trucks, the exhibit will have a number of exhibit elements designed to enhance the telling of the F-Series story. These include a video wall adjacent to the entry of F-Series exhibit. The installation is a thirty-five foot exhibit wall with four video monitors, which will run individual films. The Museum is working with Ford's Media Archives to acquire a wide selection of high-quality photography and film to use in the creation of the videos.
Click here to participate in the discussion.