Price: $18,500.00
VIN: 1FABP41E7HF167993
Vehicle Title: Clear
Year: 1987
Make: Ford
Model: Mustang
Body Type: Hatchback
Number of Cylinders: 8
Engine: 5.0L 302Cu. In. V8 GAS OHV Naturally Aspirated
Fuel Type: Gasoline
Transmission: Manual 5 Speed
Exterior Color: Black with Silver Stripes
Interior Color: Gray
Mileage: 33,610
For Sale By: Carlyle Motors, LLC
eBay #: 331662908859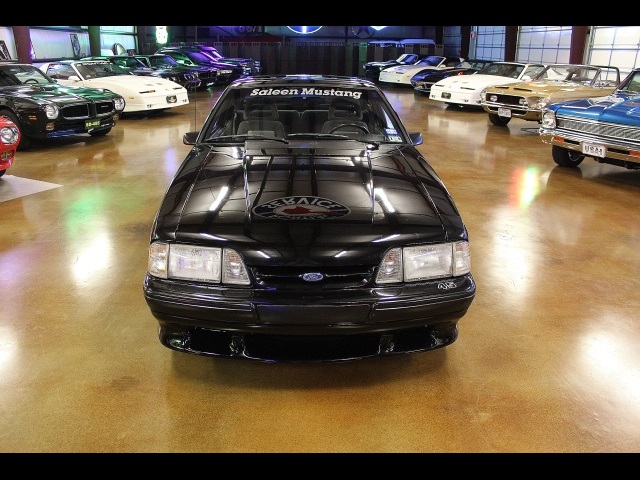 * 1987 Ford Mustang Saleen #45
* 33k Miles
* 1 of 2 Black Sunroof Cars in 1987
* Steve Saleen Signed Dash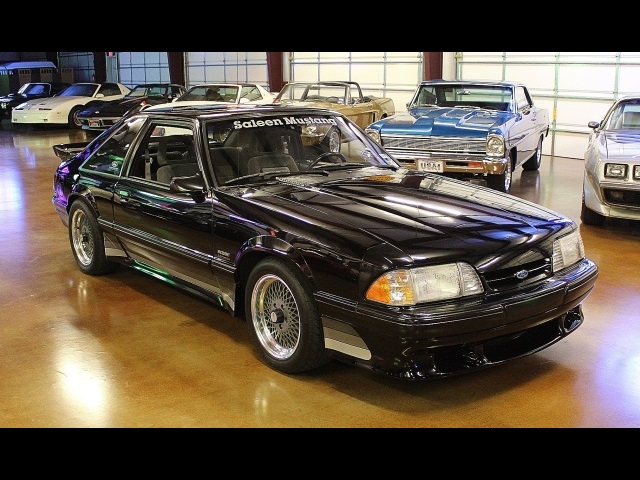 This is a very fine survivor Saleen. Two owners up until March 2015, the second owner lovingly cared for her since 2002 and 5k miles. Clean Carfax documenting the mileage and history available upon request.
This car has not been in the public eye for many years and is ready for your car shows and Saleen/Mustang meets.
This car is 100% stock down to the 1987 stamped plug wires, stock mufflers, Stock 3.08 gear, and air filter (recently replaced with a new Motorcraft). Original paint and body panels are in excellent condition. All panel VIN stickers are visible and verifiable. The undercarriage is very clean and presents as a 33k mile car should. The car is a great driver, starts right up and runs very well with no known issues. A/C was serviced a few years ago as were the shocks (service records). A wonderful Fox Saleen, in the right color, the right options and in amazing condition. Ready for a new owner/curator/steward to take custody of this important piece of Ford Mustang Saleen history.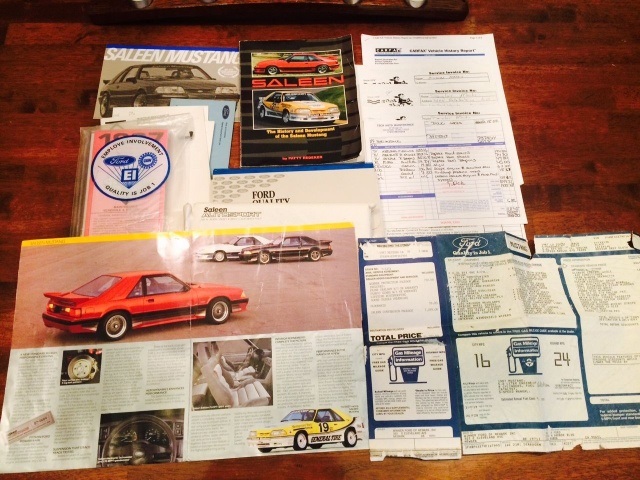 Loads of documentation and extras including:
* Original Ford Window sticker
* All original Ford books, owners manual, warranty cards, etc…
* Original Escort/Passport radar detector from Saleen. (Mint condition. Never Used.)
* Original Ford Sunroof Cover
* Original correspondence from Winner Ford to 1st owner
* Original paperwork from second owner's purchase
* Numerous Saleen brochures, newsletters and docs.
* Extra set of gray stripes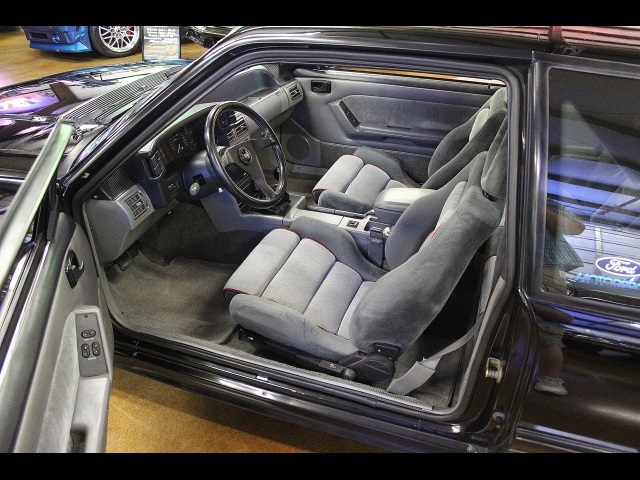 1987 Saleen Production Numbers
– 105 Black (88 Hatchbacks 2 with sunroofs)
– 83 White
– 24 Gray
– 61 Red
– 5 Other
Total of 278 built in 1987
Previous listing as shown on SOEC.ORG. Has good information about this car when for sale previously. Everyone on the forum and Saleen site seems to know about this car. Send us an offer. Call me on my cell at 832-289-5750.
This is now a consignment at Carlyle Motors in Katy, TX.
https://soec.org/1987-hatchback-87-0045-offered-on-ebay/
VIN: 1FABP41E7HF167993
Vehicle Title: Clear
Year: 1987
Make: Ford
Model: Mustang
Body Type: Hatchback
Number of Cylinders: 8
Engine: 5.0L 302Cu. In. V8 GAS OHV Naturally Aspirated
Fuel Type: Gasoline
Transmission: Manual 5 Speed
Exterior Color: Black with Silver Stripes
Interior Color: Gray
Click here to participate in the discussion.