Price: BID
VIN: 1FABP41E1HF236953
Vehicle Title: Clear
Year: 1987
Make: Ford
Model: Mustang
Body Type: Hatchback
Number of Cylinders: 8
Engine: 5.0 EFI
Fuel Type: Gasoline
Transmission: Manual 5 Speed
Exterior Color: Scarlet Red
Interior Color: Gray
Mileage: 15,874
For Sale By: Private Seller
eBay #: 181714495723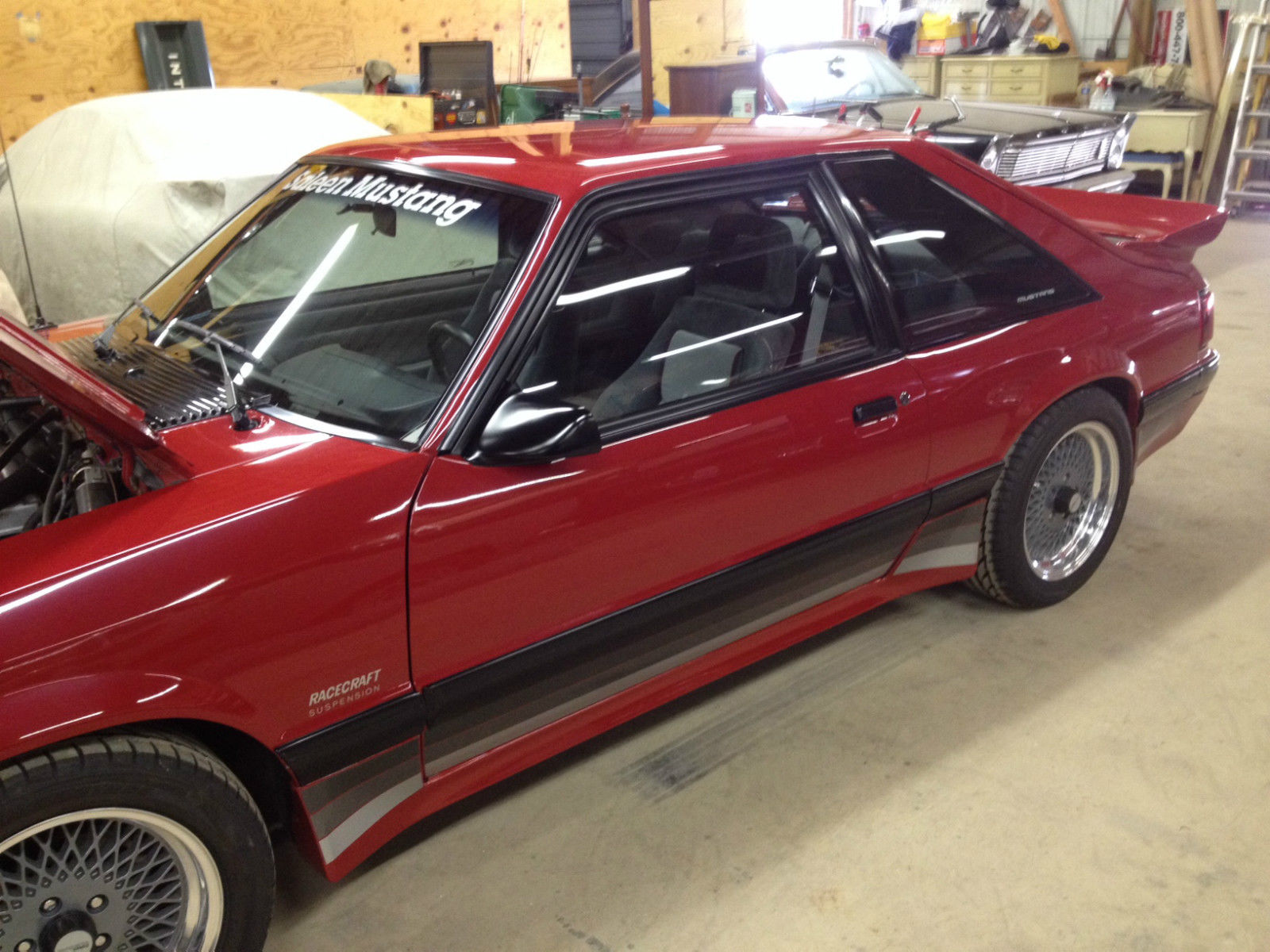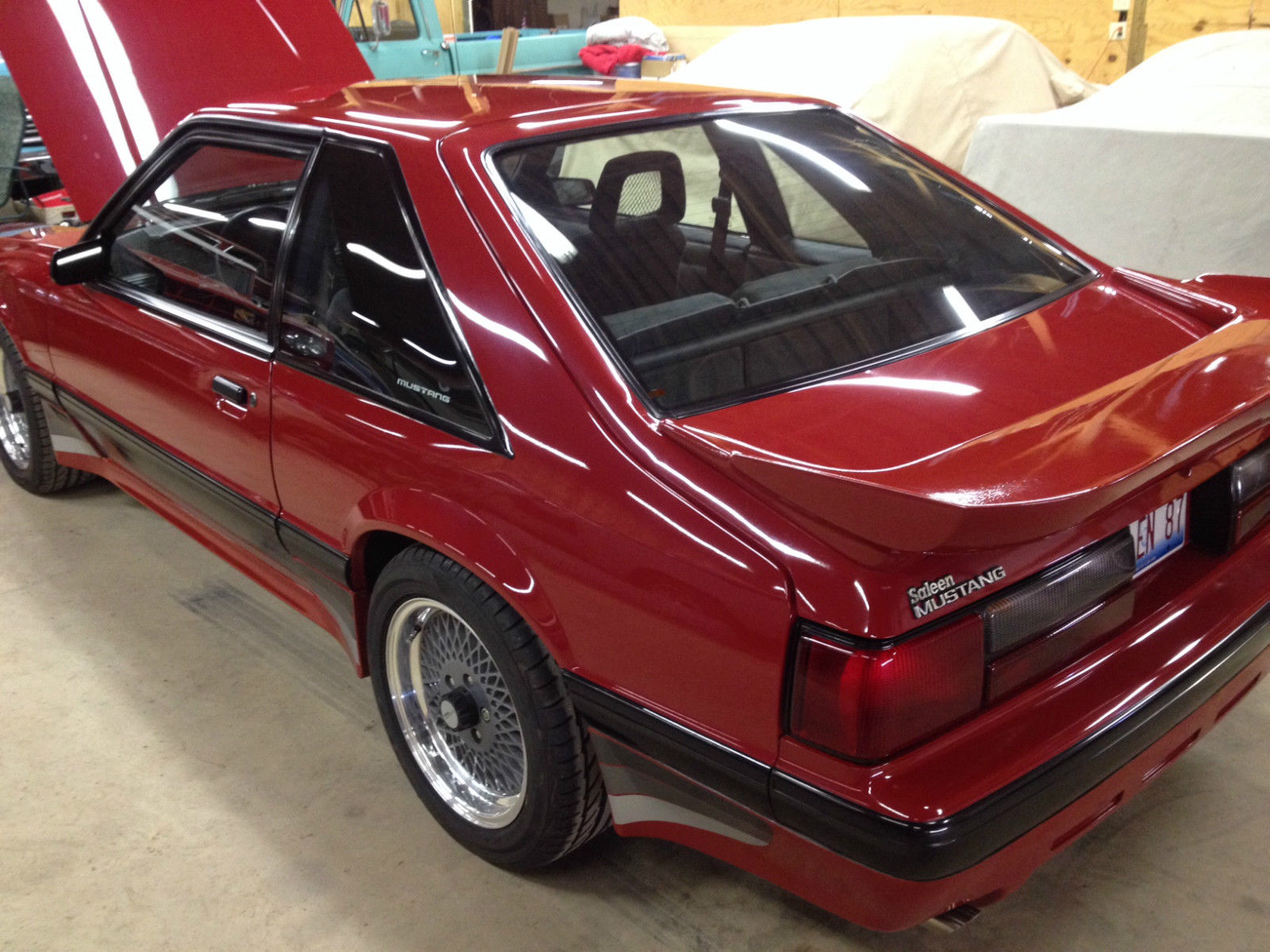 I am selling my 1987 Saleen Mustang after owning it for 12 years. I basically bought the car from the original owner. The original owner traded the car in at University Ford of Peoria, IL. The sales manager of the dealership bought it and took it home. A few weeks later the sales manager decided to sell the car to me. This salesman never did title the car. The car has all the original paperwork and service records for the 16 years that the original owner had owned it. The car still had the original General tires that came on Saleens back then. I replaced the tires with Bridgestone Potenza SO-3 Pole Position tires. The old tires had plenty of tread left but, they were getting old, hard and made excessive noise. I kept the original General tires.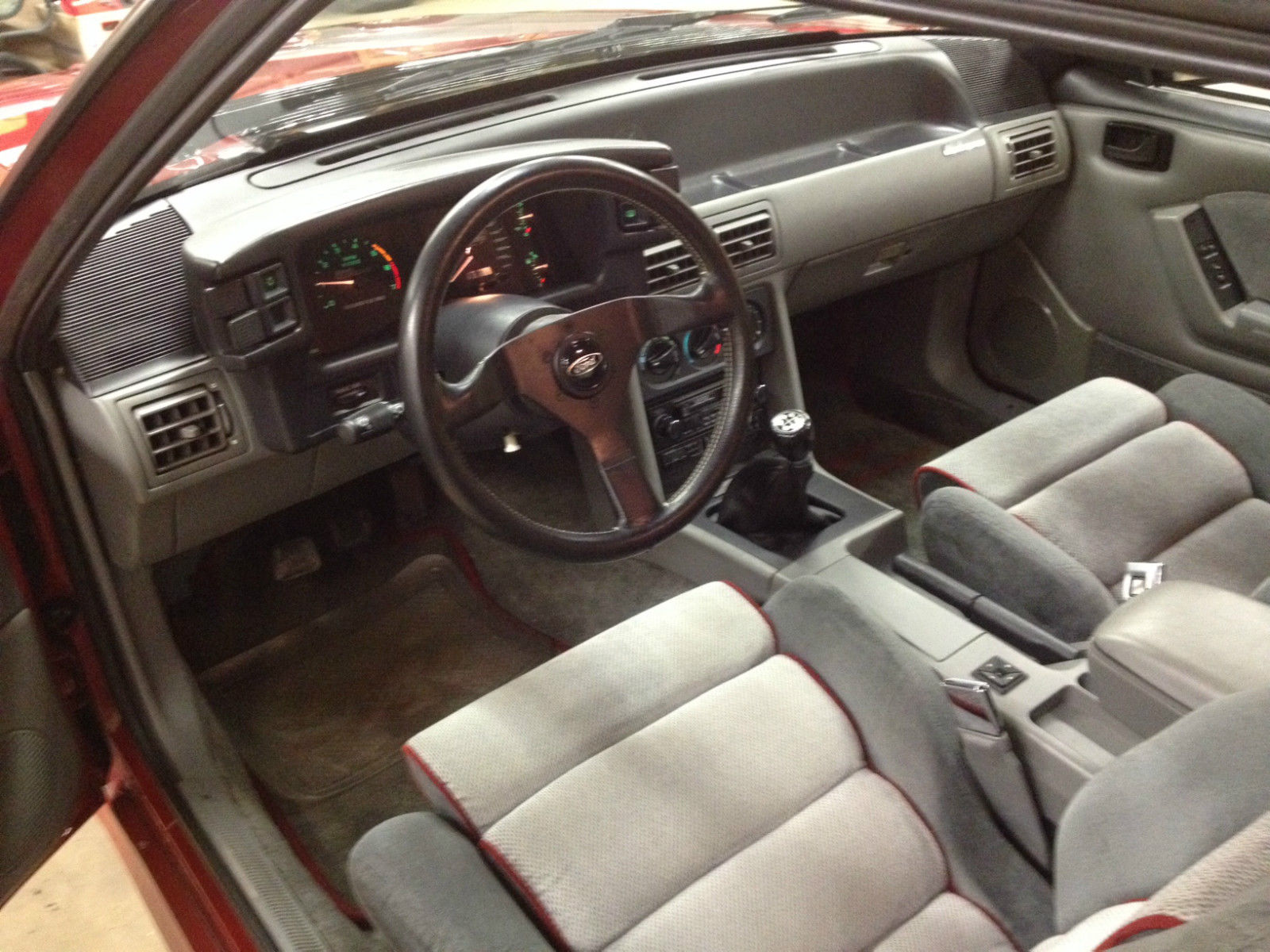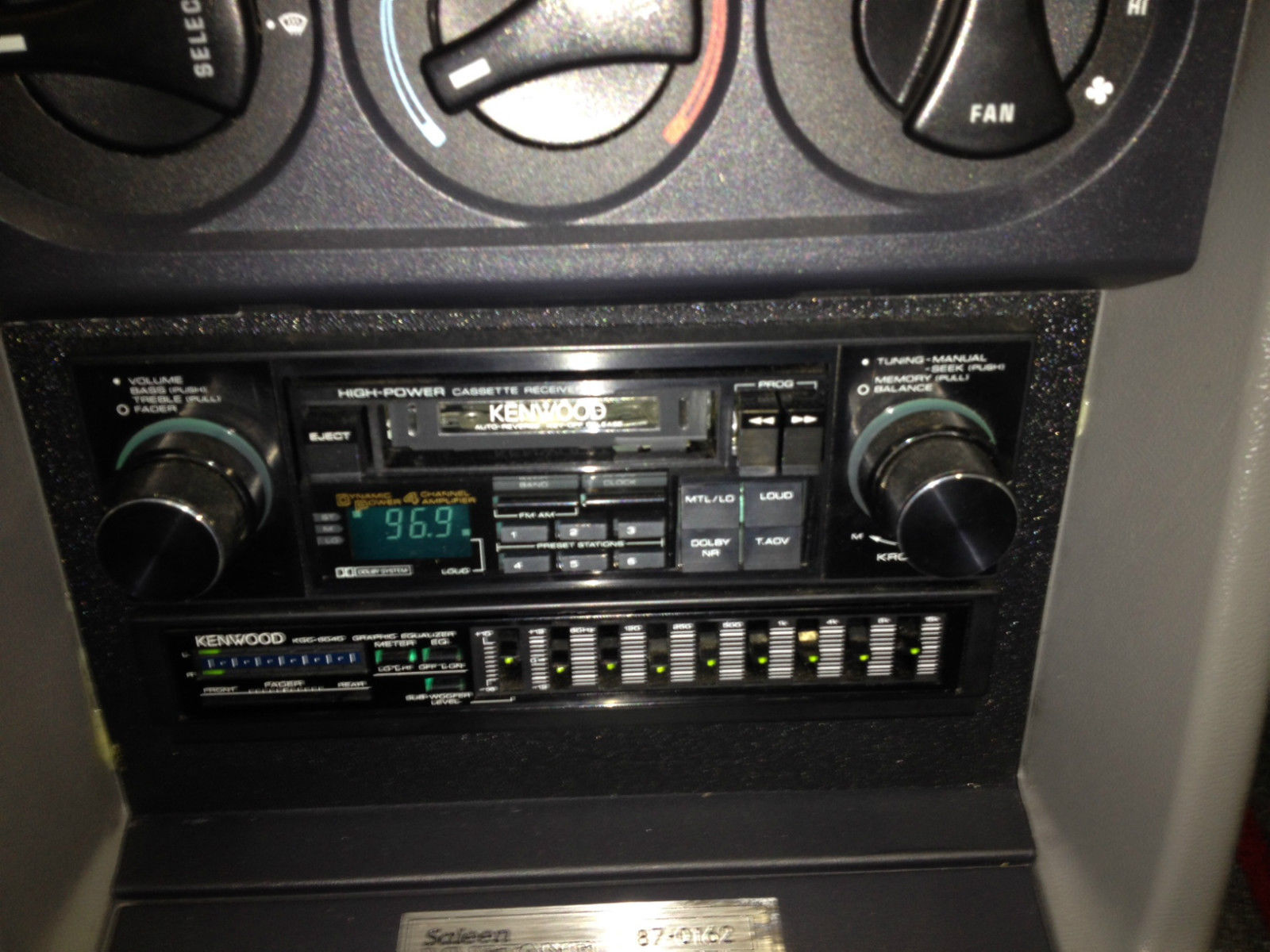 The car currently has 15,874 miles on it. I believe these are the correct miles after looking at the original tire tread and service records. The sales manager told me he removed the stickers that Saleen applied on the quarter windows because he thought they were an add on. The car appears to be completely original. There are no alterations whatsoever to the engine, exhaust system, drivetrain, suspension, body or interior. Everything operates the way it should in the interior. The Saleen installed Kenwood Stereo works the way it should and sounds good for a mustang radio back then. The car drives very well. The engine idle will adjust at times but, does not affect the drivability. Transmission shifts well and there are no differential noises. There are a couple of blemishes on the windshield. The remaining glass appears to be free of flaws or scratches. I was told the car has never seen rain. I have never washed it myself.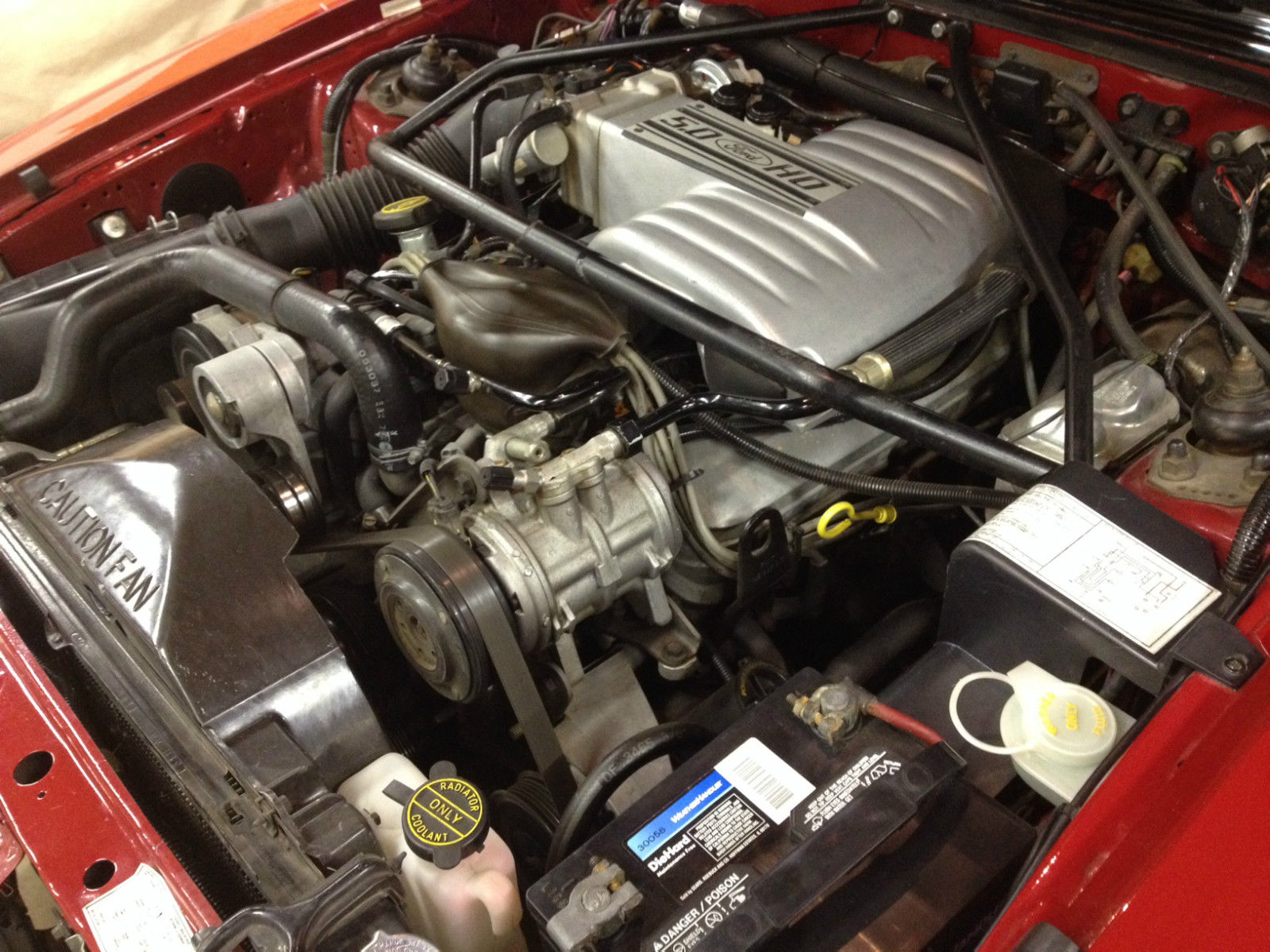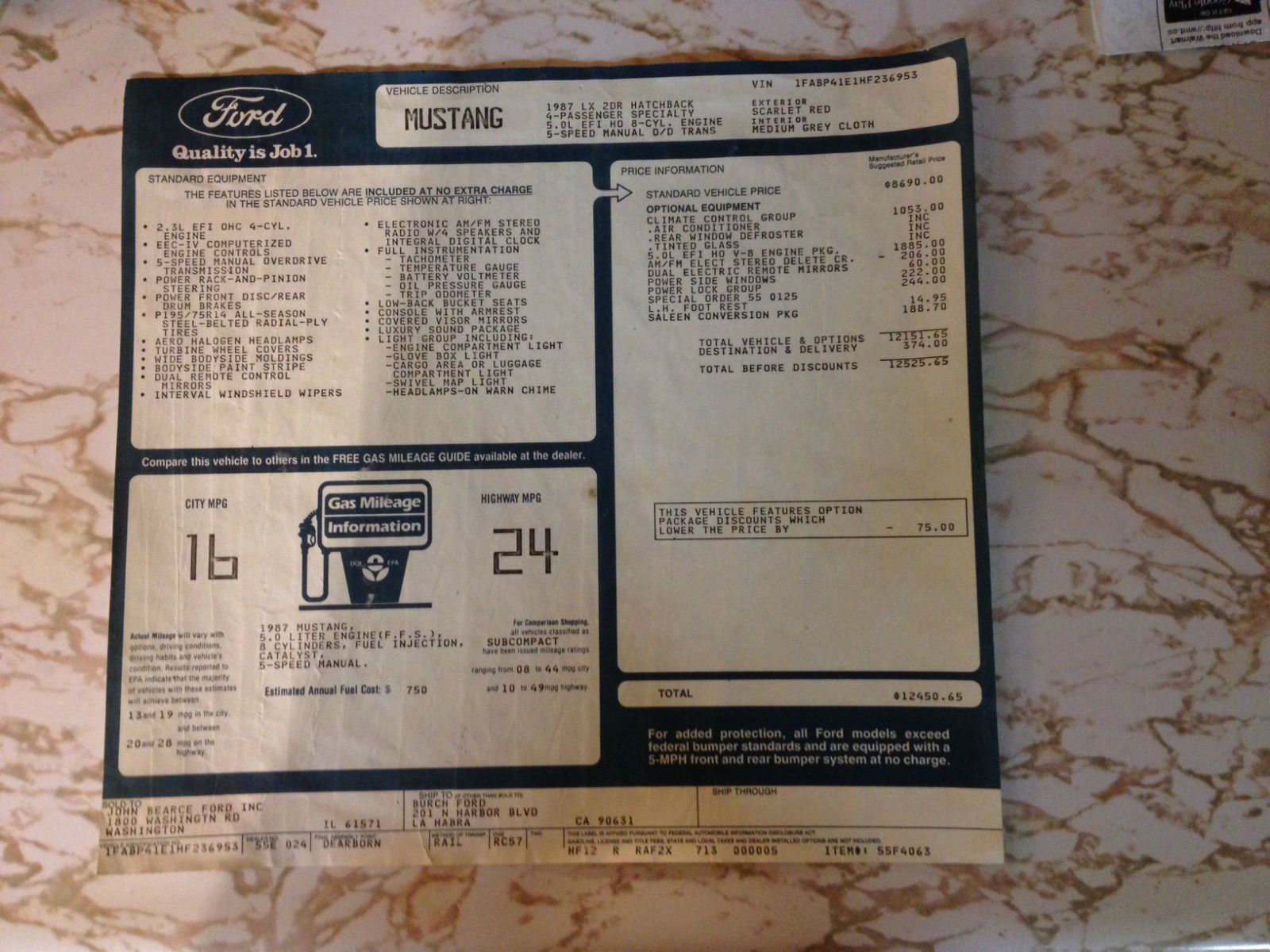 I would use a detail spray after a weekend ride. I did not have it in the rain either. The undercarriage is very clean. The factory 5.0 engine headers barely have any surface rust. The Saleen installed exterior trim pieces on the lower rockers have one small crack on each side of where the fastener is located. These have not changed in size since I have owned the car. The hood has some normal minor rock chips and there is a scuff on the lower front fascia. Check photos for these details. I would not be selling the car but, personal circumstances have made this decision for me. I am not interested in any trades.
Click here to participate in the discussion.