Price: $20,000.00
VIN: 1FABP44E3JF241671
Year: 1988
Make: Ford
Model: Mustang
Trim: Saleen
Mileage: 13,950
Engine: 302 V8
Transmission: Manual
Exterior Color: Black
Interior Color: Gray
Body Type: Convertible
For Sale By: Private Seller
eBay #: 252035375452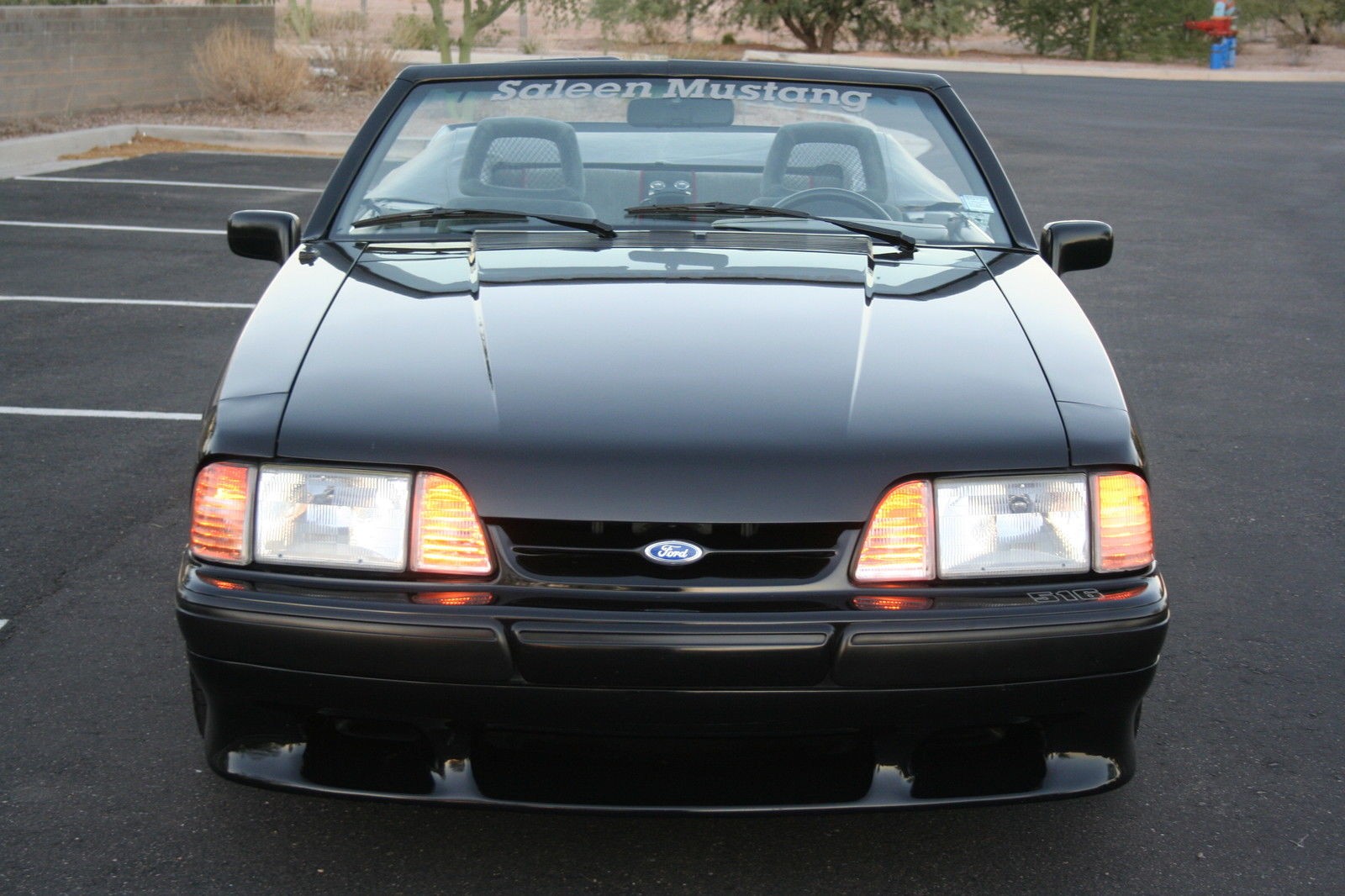 1988 Ford Saleen Mustang Convertible
Up for sale is a very rare and very original 1988 SALEEN MUSTANG CONVERTIBLE in incredibly clean condition with ONLY 13,950 MILES!!! Saleen number 516 (of 703 cars built) features its original black shiny paint on gray cloth interior with the original black power top with glass rear window. Per the included Saleen Documents, this is only one of 13 cars built to these specifications in 1988. I am biased, but truly believe the fox body Saleen's are excellent investments as collector cars. Finding an original one in this condition with this low documented mileage is a rarity.
Car History:
I purchased the car from the 3rd owner in October of 2013 out of Missouri and is the third Saleen Mustang I have owned. I recently sold my '06 and '00 S281s on eBay (see last pic) and unfortunately need to sell a few more cars to finance a new home purchase for my family. This Saleen has been stored in a secure facility on a trickle charger under the included California Car Cover and along with my other vehicles has been looked after by my personal mechanic who starts and drives each car at least once a month to keep them in tip top shape.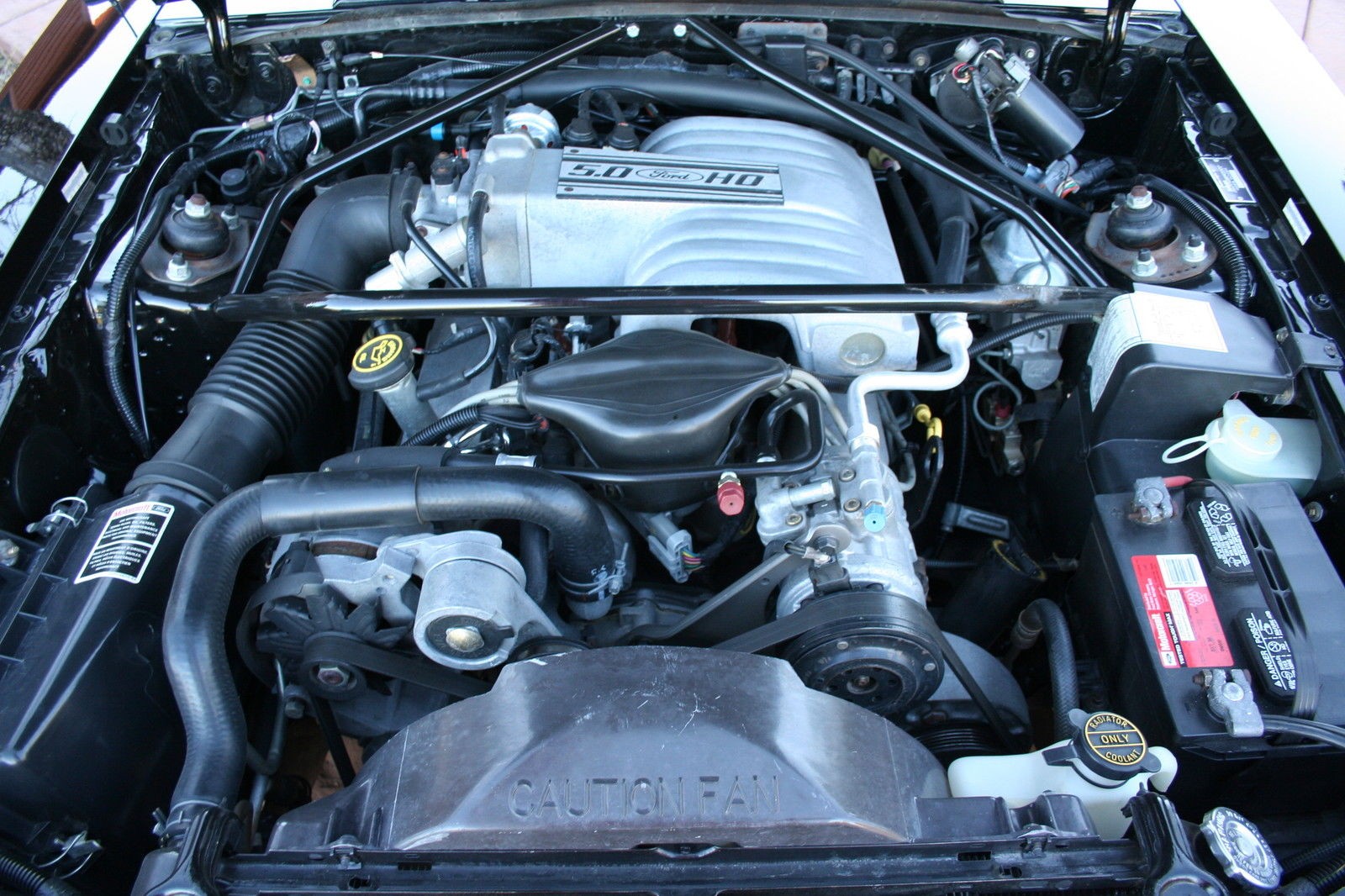 Drive train:
The legendary 302 5.0L V8 engine is completely stock and is in excellent running condition. Mated with a slick shifting 5 speed manual transmission, the car is a joy to drive. This Saleen came with the optional Traction-Lok rear axle and the 3.55 axle ratio. I have driven this car on several regional rallies and am amazed at how smooth and balanced the engine is. Even at 25 years old, it has plenty of power and cruises comfortable at highway speeds.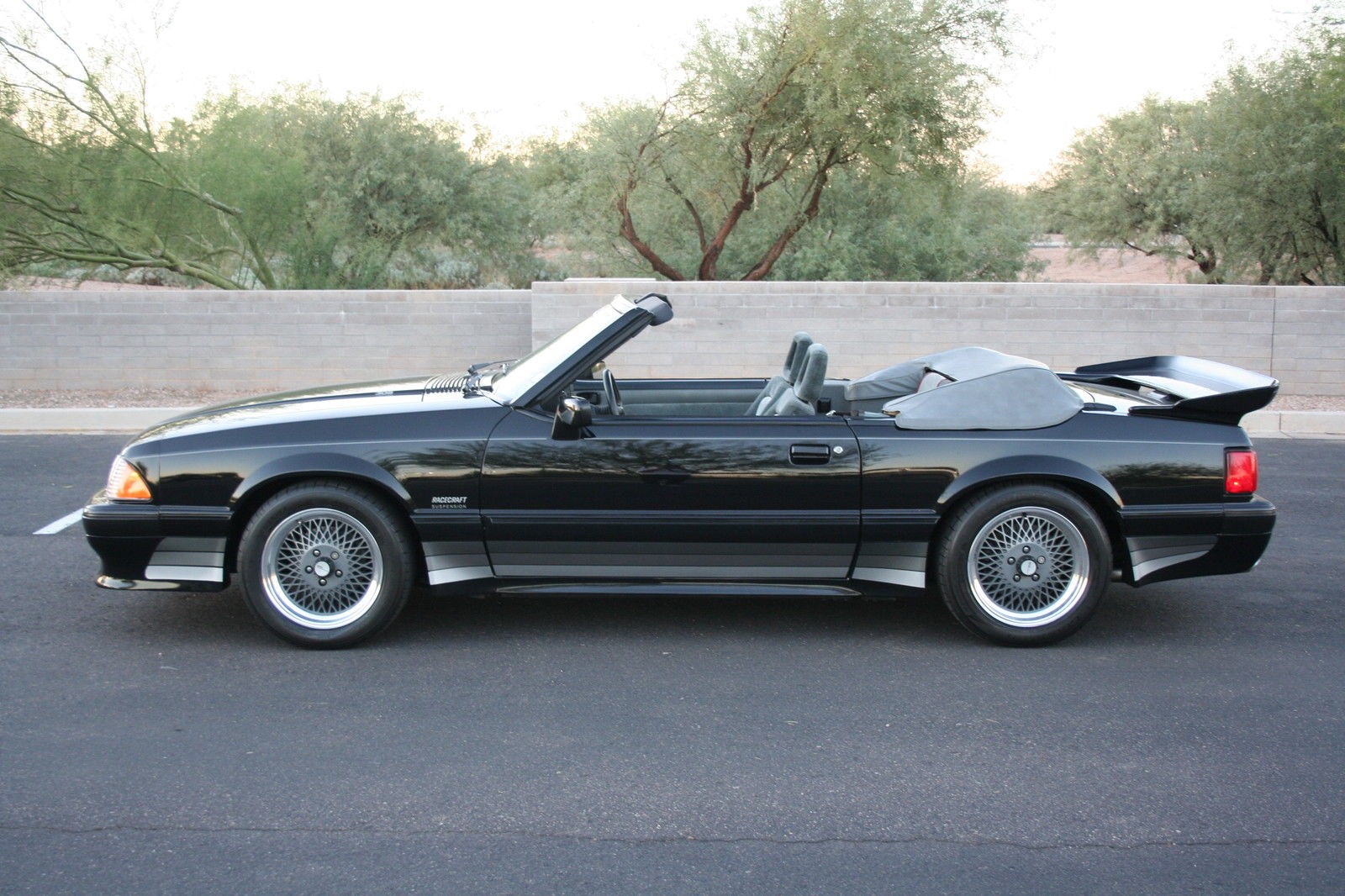 Exterior:
The factory original black paint is glossy and without issue. The convertible top and glass rear window are original and again, in excellent shape. All four wheels are free of curb rash and any discoloration. The tires were replaced due to age and have less than 1,000 miles on them. All glass is free of chips/cracks and are clear. The car has no rust, no dents, has had no body work, and the paint is original and is truly impressive for the age.
One of the most unique aspects about the fox body Saleen cars is the graphics package they came with which are all original and are in great shape on this car. In fact, very few Saleen's of this vintage still have the ORIGINAL windshield "Saleen Mustang" script banner which this one does. All of the script: ID number on the bumper, "302" on the hood, wheel center caps, and "Race Craft" on the fender decals are original and in great condition as are the lower body tri-colored decals. There are NO reproduction graphics on this car…all original!!!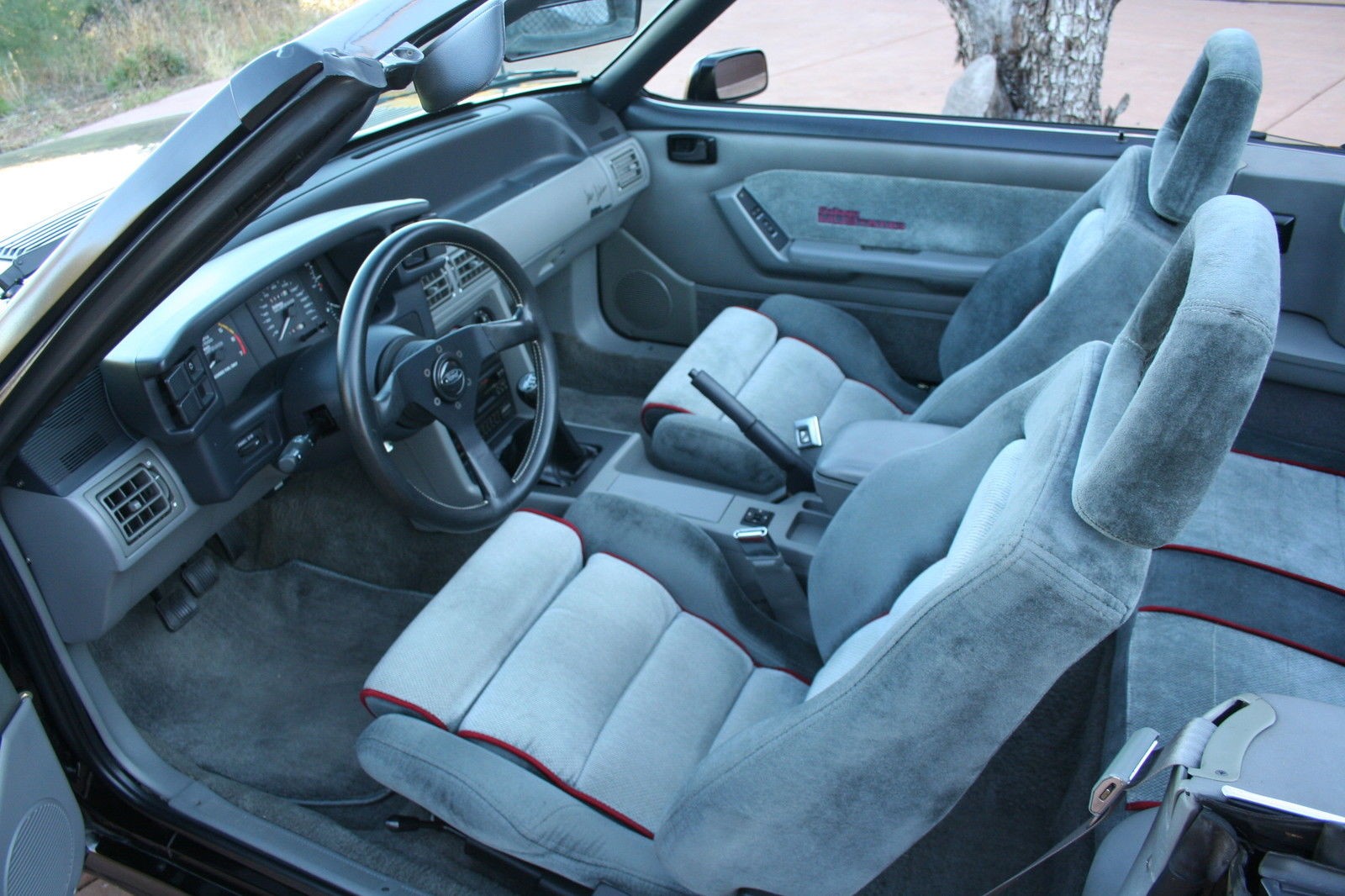 Interior:
The interior is gray cloth with red piping and truly reflects the low mileage of the car. There are absolutely no stains, no rips, no cracks, no missing parts in the interior. The factory ashtray cover is even fully operational which is rare for any fox body Mustang. The gauges are Saleen specific as is the shifter, ID plaque, and Momo steering wheel. Steve Saleen's autograph resides on the dash as well. The OEM Pioneer stereo and EQ work perfectly as do the four speakers they pump music to. All switches and electronics are fully operational.
Misc.:
The car has its original R12 A/C system which DOES blow cold. The fan controls, defrost, and heat work fine as well. Every other electronic item, switch, light, button, etc. work just fine. The underbody of the car is also very clean including the original Ford mufflers and exhaust.
Included with the purchase are maintenance history paperwork, original Owner's Manual, Radio codes, original convertible boot, both sets of original keys, and a Marti Report.
Auction Details:
A $500 non-refundable deposit is required within 24 hours via PayPal. Final payment via bank wire or cash is due within 7 days of the auction ending. If the above is not complied with or other arrangements are not agreed to prior, the transaction will be canceled, negative feedback left, and the car will be re-listed.
All shipping costs are the responsibility of the buyer but I will assist in the pickup and can even arrange the shipping if needed. The car is located in Queen Creek, Arizona 85142 which is a suburb of Phoenix.
Thanks for your interest in Saleen 516 and feel free to contact me at 480.227.9850 with any questions.
Click here to participate in the discussion.