Price: $13,500.00
VIN: 1FACP41E2LF192295
Mileage: 79,000
eBay #: 291517603015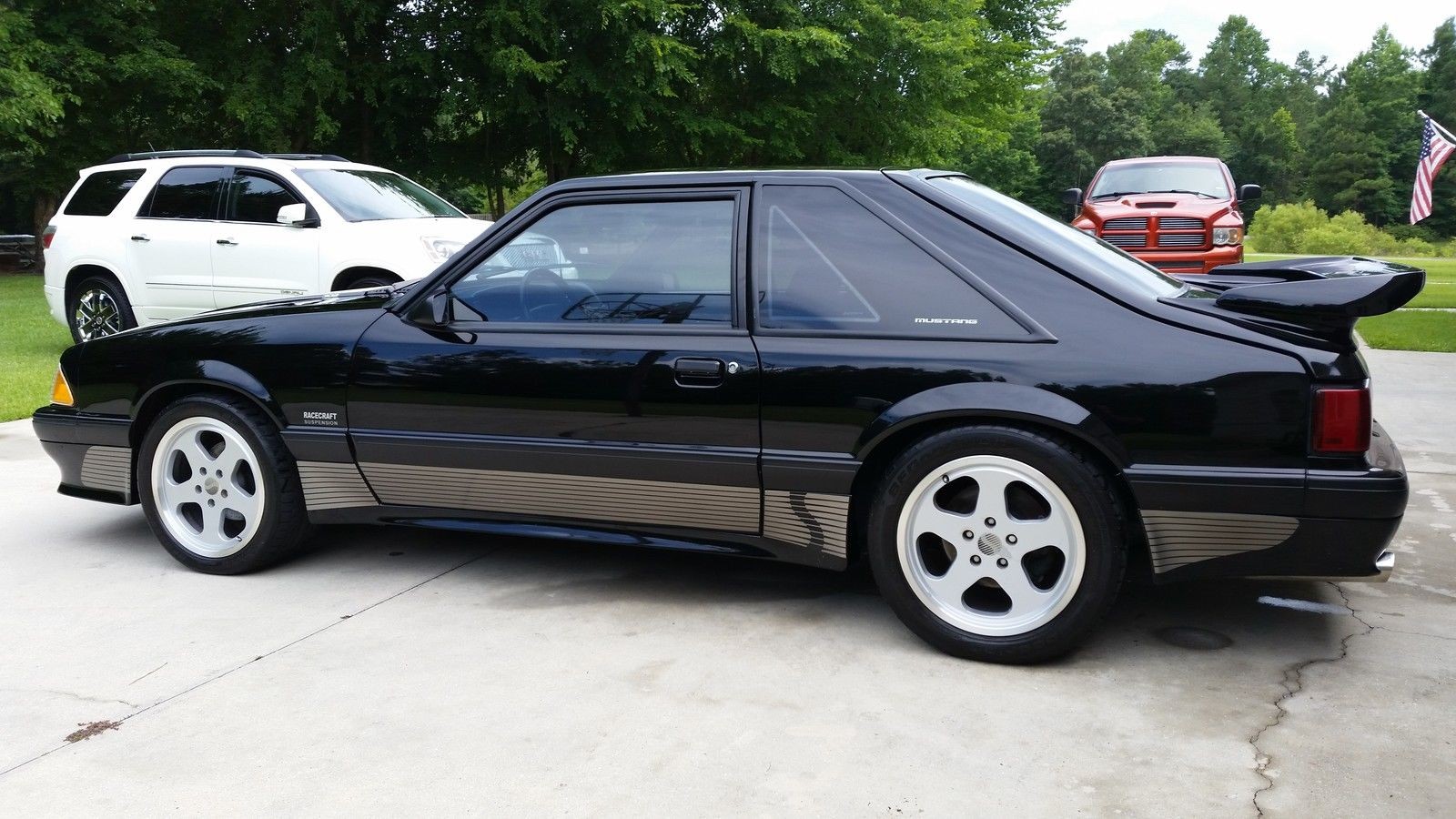 1990 Saleen Mustang, black with 79k miles #190
The car is bone stock with the exception of a catted Magnaflow x-pipe and Magnaflow cat-back installed because the original was rotting out. It still all the original Saleen suspension pieces. I have owned the car for about 4 years–all paint appears to be original to me, all VIN tags are on the different pieces of sheet metal as they should be.
It runs, drives, and rides(A 25 yr. old Saleen is not very smooth) as it should.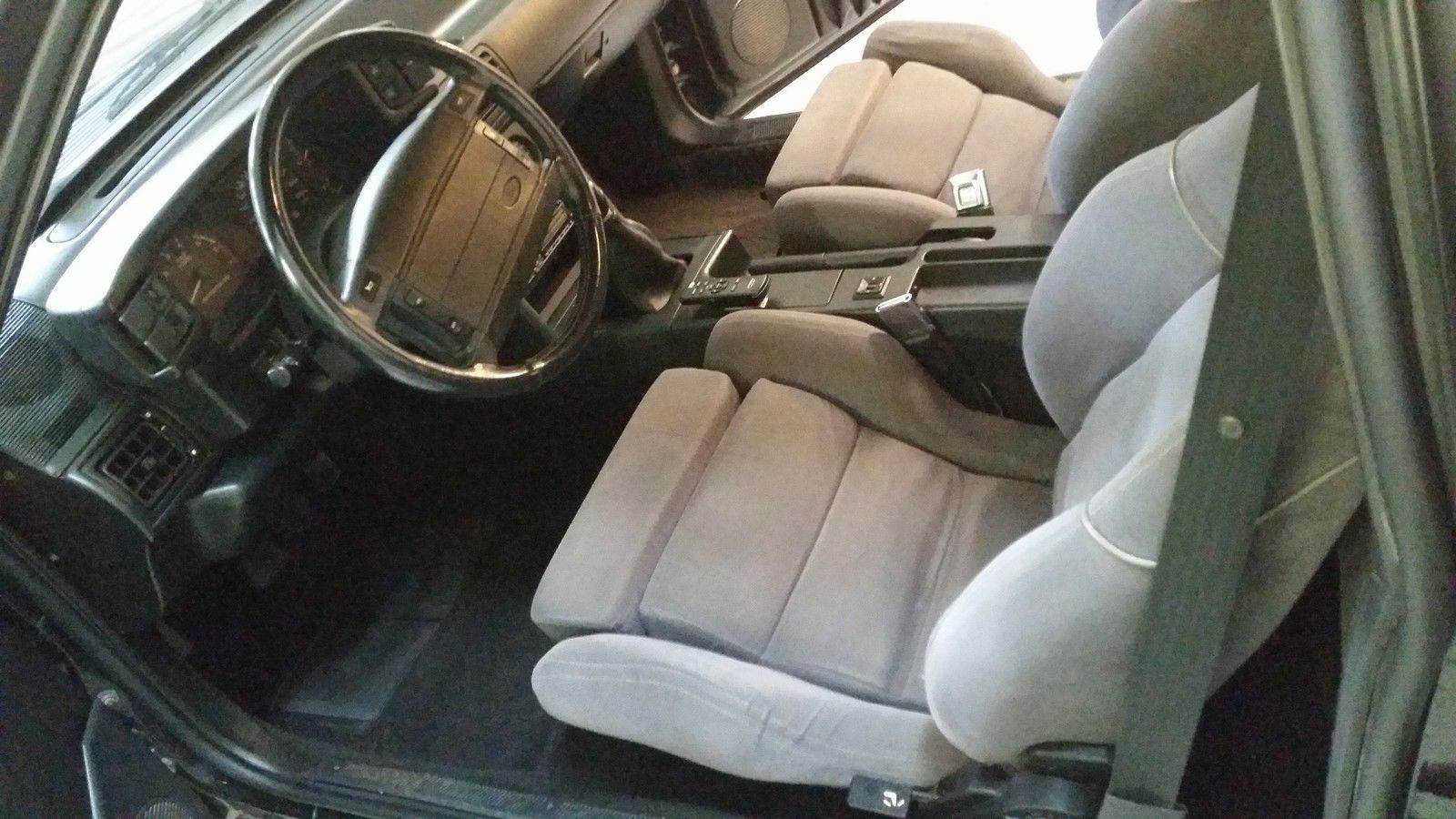 Interior:
Very nice condition, no rips or tears and original material seats are near flawless. Not much to say about interior except it is very nice.
Exterior:
It shows very well, there are normal rock chips and scratches expected in a 25 yr. old car with 79k miles–but overall= very nice. I can't think of anything I would need to highlight.
Drivetrain:
It is stock except for exhaust, not very fast, but runs good. I just did a fresh oil change, I haven't driven it very much but time is why I changed it so it would be fresh for a new owner.
Stereo:
I had planned to do old skool style stereo in the car. it is about 85% complete but I ran out vigor to finish it. I spent the proper money to convert it to a 3g alt. for the stereo, there is a New Alpine head unit with remote. All six speakers in stock locations are new. ALL power wires, rca cables and speaker wiring is ran to the back of the car and would very easy to finish and be very nice. I cut no wiring, ran all new speaker wires from factory locations. It currently doesn't sound very good because the speakers are wired to the radio power until I completed the installation, so it's only like 18 watts/channel split over 6 speakers.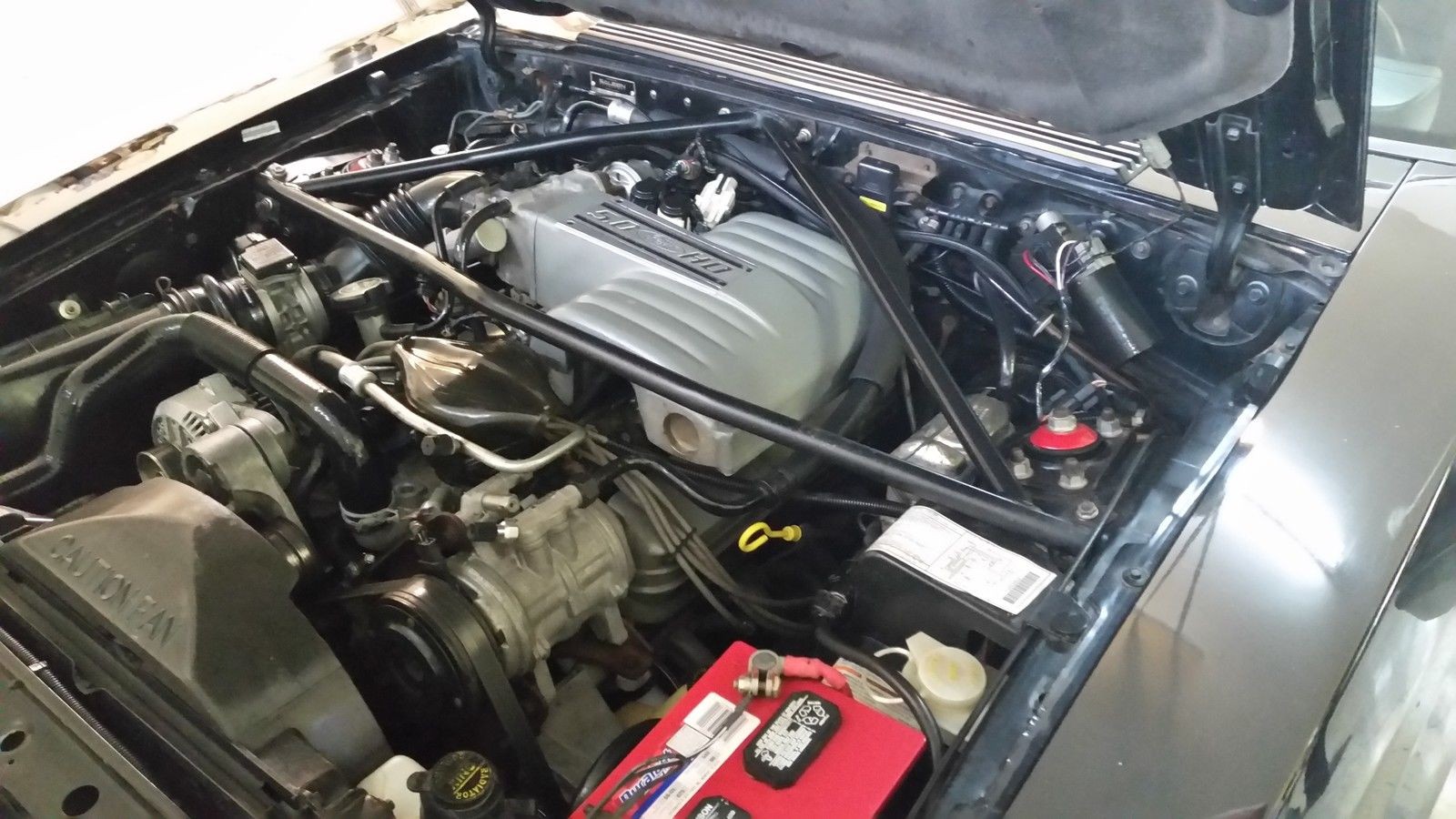 The bad:
* "Airbag" light is on–never bothered me–probably pull the bulb if it bothers you.
* Previous owner cut the center dash to put a center channel speaker–very nice looking cut but it is there.
* Under full acceleration it grinds going into second gear. It never bothered me because that is not the way I drive it. It has clutch adjustability–may be able to adjust it out.
Fresh coolant flush/fill with water wetter, new water pump and fresh oil change.
I am in Wilmington NC, if you have any questions please ask– I hate mis-understandings and would rather just tell the truth about any questions someone has.
Geoff
It currently has real Saleen Speedline rims on it, the factory five star's with brand new tires also come with the car.
price is $13,500, I feel like that is a fair price for both parties, I may be open to offers but that is close. Free clean title and Saleen documentation. Farthest thing from a "need to sell" there is–just bored and ready to move on.
I may be able to deliver close by or I could help with a delivery service–all this HAS to be approved by me before hand. Car is listed several other places, so I reserve the right to pull listing if the car sells elsewhere.
Click here to participate in the discussion.