Price: $60,000.00
VIN: 1FALP46V9VF169687
Vehicle Title: Clear
Year: 1997
Make: Ford
Model: Mustang
Body Type: Convertible
Number of Cylinders: 8
Engine: 4.6L 281Cu. In. V8 GAS DOHC Naturally Aspirated
Fuel Type: Gasoline
Transmission: Manual 5 Speed
Exterior Color: Rio Red
Interior Color: Saddle
Mileage: 9,286
For Sale By: Private Seller
eBay #: 141651555860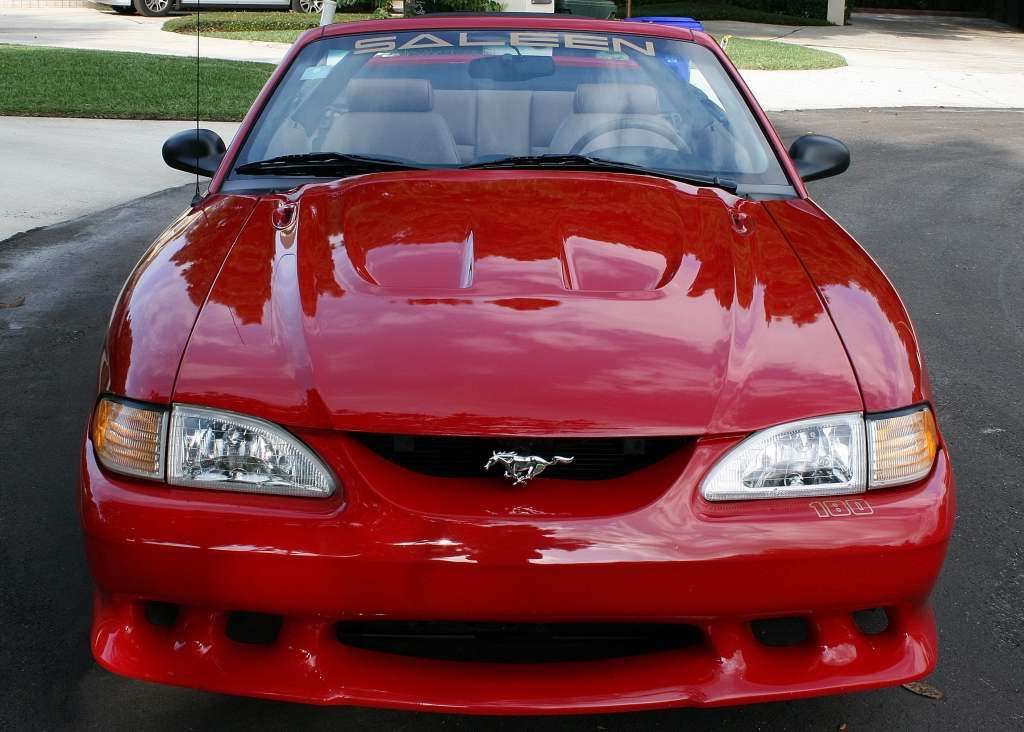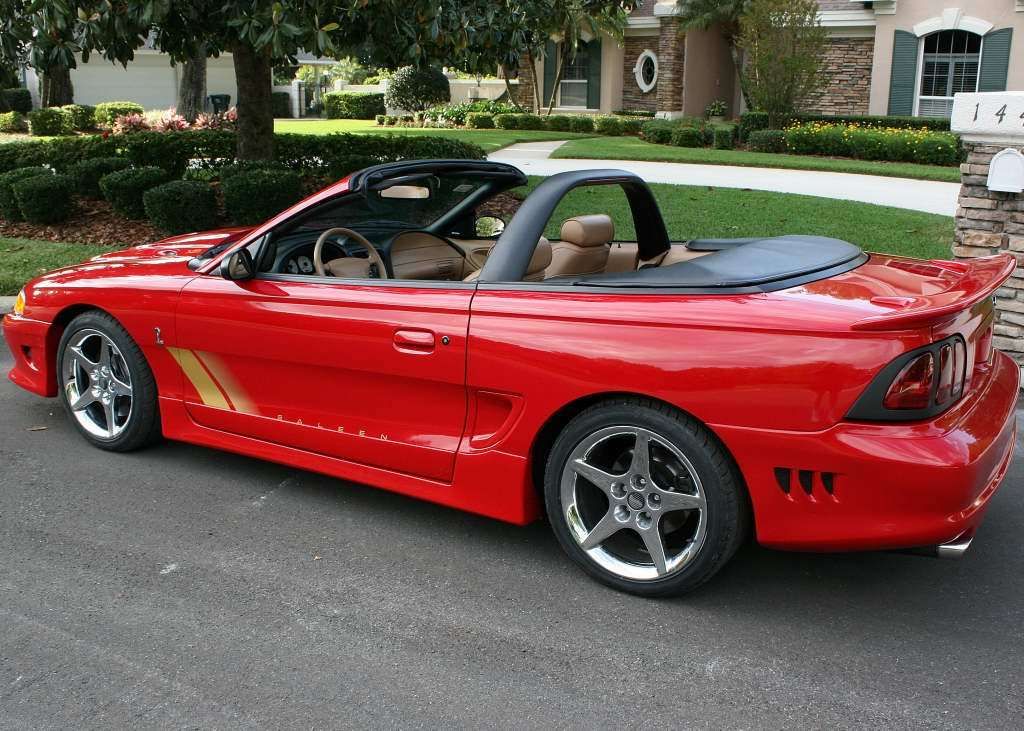 1997 Saleen 281 Mustang convertible, red w/saddle roof & saddle interior. Saleen bought 5 Mustang convertibles from Ford in 1997 and converted them to the Saleen design, w/ special racing suspension system and drive train. This 1997 Saleen Mustang is the only red w/saddle roof & interior in existence worldwide. It was purchased by private auction in 1997 for a reported $60,000, and has been kept on display in a auto collector's warehouse in Florida. The collector recently had serious heath issues forcing him to sell his inventory of over one hundred collector cars as stated by the dealer representing him. I am the second owner. To the best of my knowledge the car is in perfect condition. I had to buy a new battery for it, but otherwise it is perfect. The car is fitted with standard springs,for riding on the road, and has a second set of lower profile springs designed for racing. The Saleen mustang also has a specially fitted protective cover. This Saleen Mustang is beautiful and could be a high end collector's car or the best gift a kid ever had from his dad.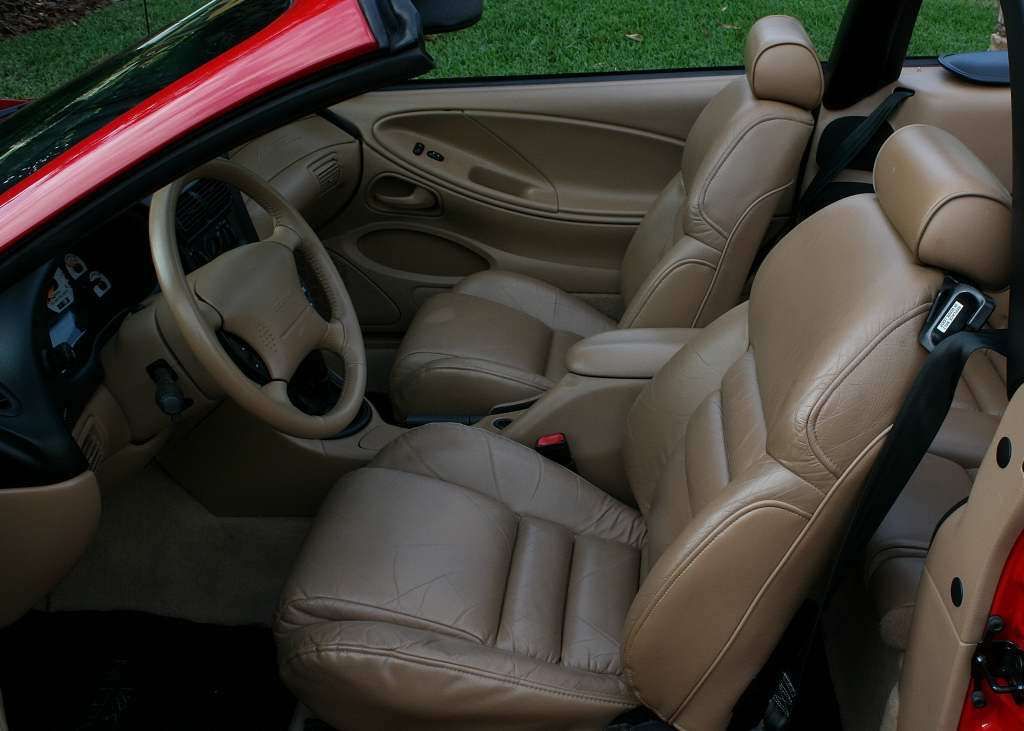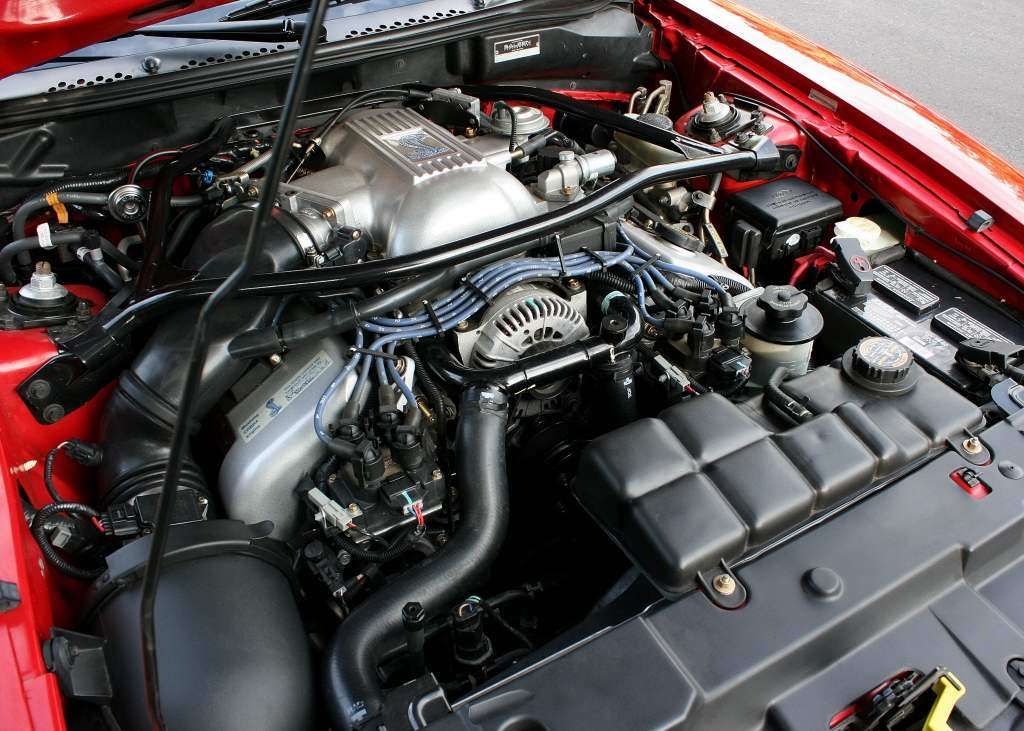 The buyer is responsible for arranging for the car to be driven or shipped to its final destination from zip code 29687.
Payment of $2,000 is required via PayPal immediately upon purchase with the balance paid by cashier's check five days before shipment.
Click here to participate in the discussion.