Price: BID
VIN: 1FALP46V3TF168855
Vehicle Title: Clear
Year: 1996
Make: Ford
Model: Mustang
Sub Model: Saleen Speedster
Body Type: Convertible
Trim: Saleen Cobra Speedster
Number of Cylinders: 8
Engine: 4.6L DOHC 24V ENGINE
Fuel Type: Gasoline
Transmission: Manual 5 Speed
Exterior Color: Black
Interior Color: Black
Mileage: 41,034
For Sale By: Private Seller
eBay #: 142192243210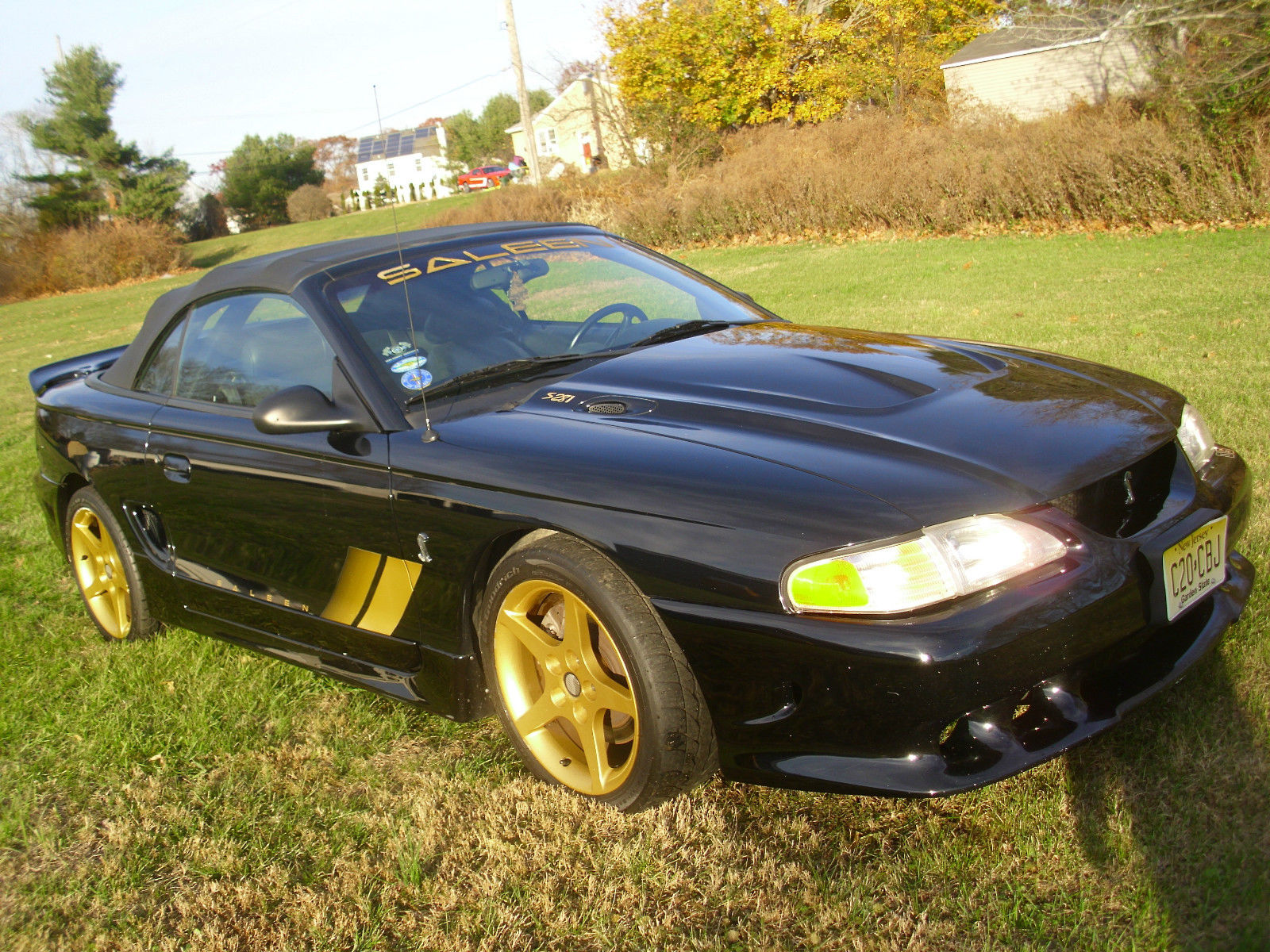 Here we have an auction for a truly one of a kind and quite rare Mustang. This is the documented FIRST SALEEN COBRA Mustang ever produced. This is a 1996 model, Saleen Number 96-09 and is the first ever Saleen produced with the Cobra engine. It was made specifically for a high member of the MCA (Mustang Club of America) who knew Steve Saleen and was able to get him to specifically build his "Wish". The Saleen registry documents and verifies this to be the very first produced and from what we can tell is also one of the only ones (if not the only one) to come with the black and gold striping, gold rims and the COBRA Interior over the more common Saleen Recaro interior.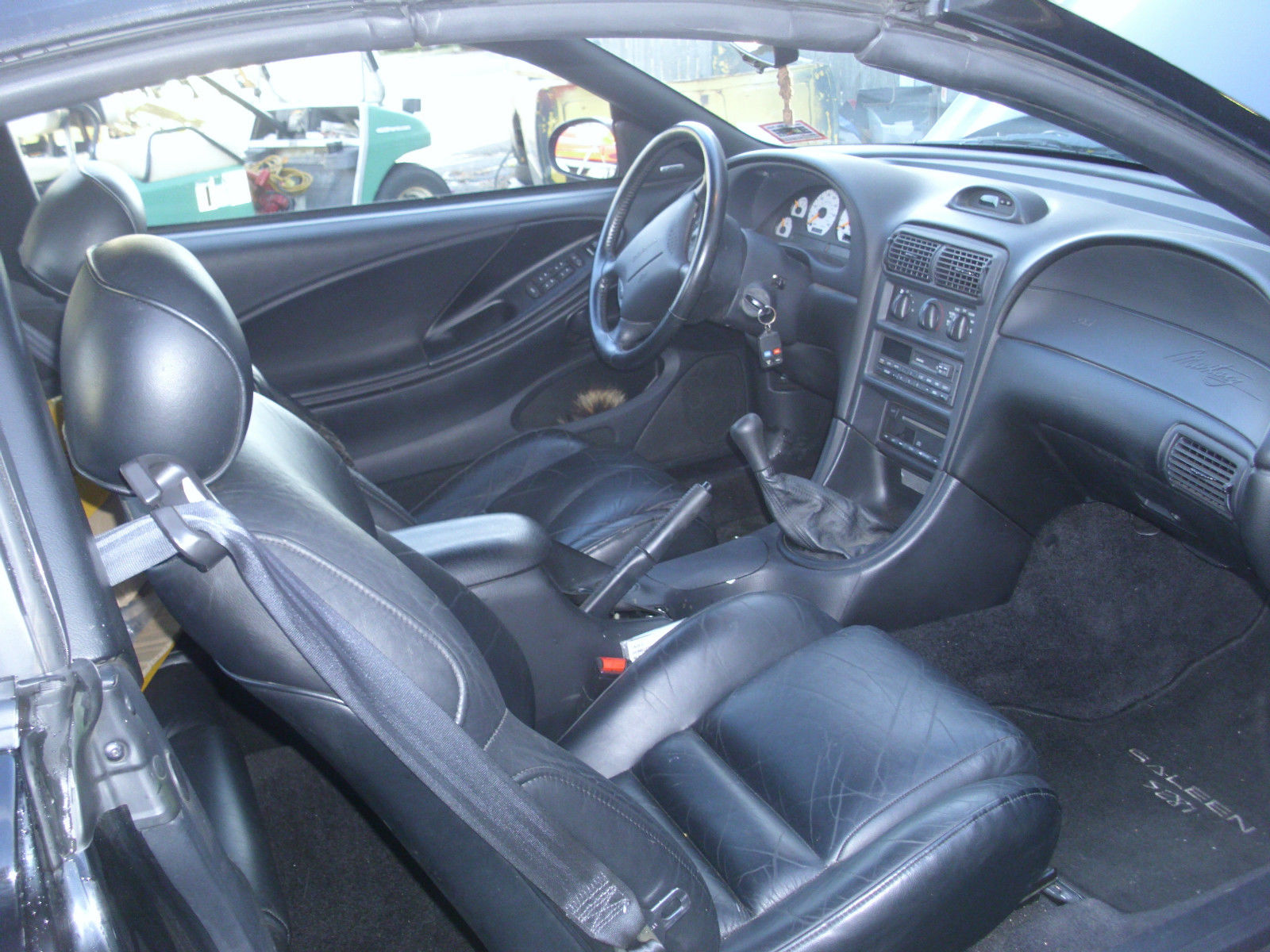 This car is absolutely all original, purchased by the first owner and bought by myself who chased the car for years knowing it was a piece of Mustang history. This is all original, no modifications, no crashes, nothing even repainted. We have kept this as original and stock as possible. The paint, top, engine, transmission are all original, The exhaust is all original, The only things we have changed have been the tires and battery. This is a factory Black car, Black Cobra Interior Black Top, Factory 4.6L DOHC Cobra Engine, 5 Speed Manual Trans. It is a factory "SPEEDSTER" model and comes with the matching (and all original Speedster top). We have enjoyed this and had it to many east coast shows, always taking a trophy wherever it goes, Most people think it is "just" a Cobra with Saleen badges but you can check the Registry to verify what this is. The top is still great with no rips or tears, Everything works (don't believe we even replaced a power window motor in this one in all these years!) The Windshield banner "SALEEN" is even original but starting to peel (I don't have to heart to change it being everything – and I mean everything has been kept original). All the decals have been preserved, cleaned with care so they never washed off. Even still have the original SALEEN Floor mats. Signed in the trunk by Steve Saleen as shown.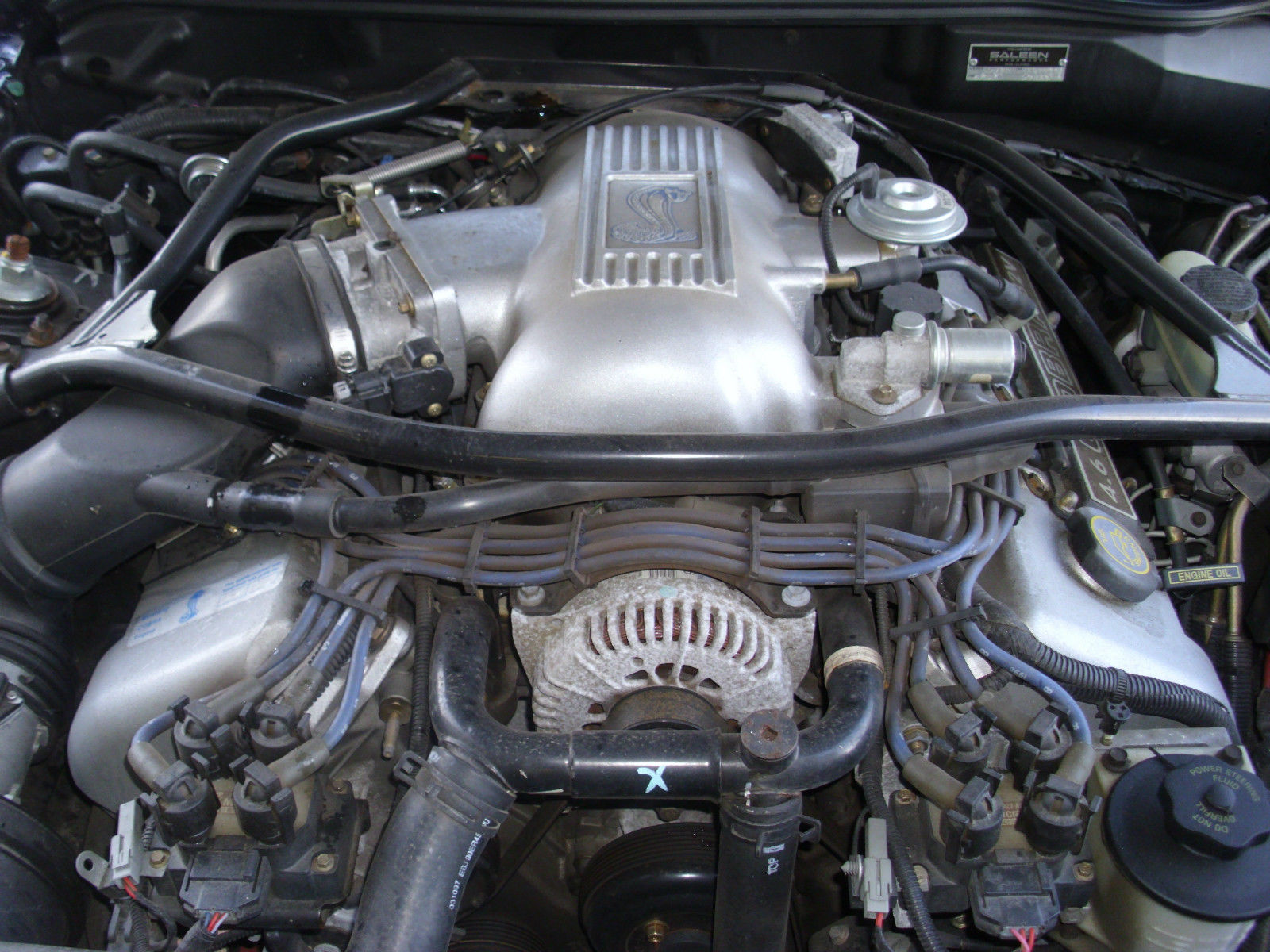 Car is located in Central NJ for local inspection or pickup. Buyer responsible for transport, Payment due within 10 days of auction end $500 Deposit with paypal ideal. The Dash and Engine ID Plaques are of course still in place and have never been removed, as is the COBRA Specific "BUILT WITH PRIDE" Signed Decal on the Plenum. The SALEEN Cobra was on Mustang Monthly's 25 Rarest Production Mustangs of all time – and this is car NUMBER 1!!! I of course recommend towing it but trust it to drive anywhere if that is the buyers choice, this one never let me down.
Click here to participate in the discussion.