Price: $23,499.00
VIN: 1FAFP45X12F194949
Vehicle Title: Clear
Year: 2002
Make: Ford
Model: Mustang
Body Type: Convertible
Trim: Supercharged Convertible
Number of Cylinders: 8
Engine: 4.6L 281Cu. In. Supercharged V8
Fuel Type: Gasoline
Transmission: Manual
Exterior Color: White
Interior Color: White
Mileage: 25,582
For Sale By: Private Seller
eBay #: 291512589962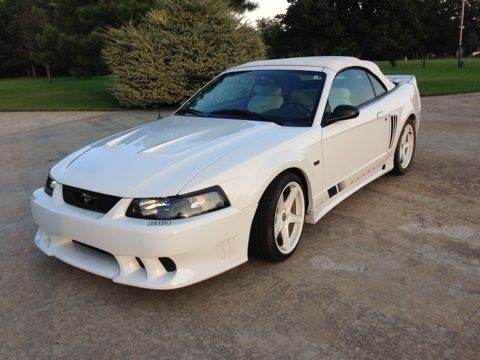 Not a kit, not an aftermarket upgrade… Saleen S-281SC #02-603 Supercharged Speedster Convertible w/ 18×10″ rear wheel/tire upgrade, Mach 1000 audio system w/ in-dash 6-disc changer, etc… Saleen VIN 1FAFP45X12F194949.
This is the only "white-out" supercharged speedster (white paint, white wheels, white top, white seats) manufactured in a span of 3-5 years. It's been awhile but yes, I've literally gone through every VIN in "The Saleen Book", which covered every Saleen produced until 2003, and the last one made prior to this was made in something like 1998 or 99. That was also the more rounded body style, nowhere near as cool. I didn't know this when I was first shopping, so I just got very lucky "holding out" for this look, not realizing it was so rare, and then stumbling across it at the right moment.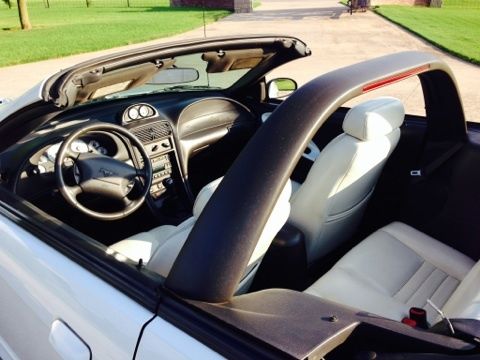 I'm the 2nd owner (owned since 2004, purchased on Ebay via a California dealer, actually), still low miles and immaculate. Garage kept and kept covered. Even the typical minor (if you're lucky) road rash is not present here thanks to recent professional repainting of the body kit and rear bumper after scraping the back bumper on a ridiculously tall curb. *Noticed the title check says 3 owners – I'm the 2nd and 3rd as far as title is concerned -having registered the car in both CA and OK over the years. (For those concerned, this car has never has been exposed to any sort of inclement weather, salt, sand, etc.) Only a few thousand miles on the tires, if even that.
Saleen upgraded the supercharger in late 2005 after it started making a weird noise. They blamed this on the original owner improperly installing a pulley upgrade on the supercharger spindle. Basically they claimed he hammered it on and bent the spindle in the process. Either way, it resulted in getting a brand new and updated supercharger. The only issue I'm aware of with this car is that said supercharger upgrade slightly changed the run length of the cruise control cable, and I never got that replaced. Other than that, this thing is crazy clean and running perfectly.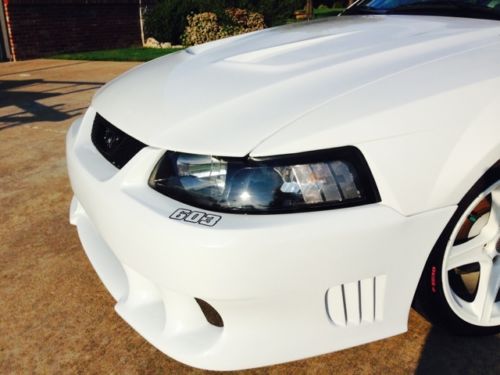 Hate to let her go as this is seriously my favorite Mustang that's ever been made, but finances force me to sell. Original window sticker and current (7/10/15) NADA valuation included in pics… $51,600 new, vs. an NADA valuation based on $43,299. Please note I never had the "speedster" rear seat cowl, as it wasn't with the car when purchased, and that the quotes also do not include the speedster cover, or the low mileage, nearly 100k miles under a typical 02 model's daily-driver mileage. Unfortunately you don't get to get very specific, thus the wide value range shown in the NADA estimate.
$500 non-refundable deposit due immediately at close of listing. Balance due within 7 days via cashier's check or personal check. Vehicle will be released to shipping agent once payment is cleared. If you don't have a vehicle transport company in mind I can refer you to one I've used a couple times without incident. Thanks for checking out my listing.