By: LOU LETO on April 30, 2015
Original Article: CIGARANDSPIRITS.COM
The auto company has been creating high performance masterpieces
for more than 30 years.
While the name "Saleen" means different things to different folks when it's attached to a vehicle, it has always been recognized, and even branded, to indicate that the vehicle is a Lifestyle Performance Automobile. The point has been proven in the company's history, and continues through the myriad Saleen vehicles offered for more than three decades.
Long-term racers and race fans know the name from the earliest campaigning over 30 years ago, even before Steve Saleen started the company with his name. Steve was busy racing in Formula Atlantic, being a driver at Indianapolis for the 500, and later battling door handle to door handle on the track in the legendary Trans Am series. All this experience was a major influence to the types of performance that he wanted to develop and offer to enthusiasts, and over the years he has done just that through various enterprises such as Saleen Autosport, the Saleen/Allen Speedlab and RRR race team, Saleen Inc., SMS Supercars, and now as the head of his current company, Saleen Automotive.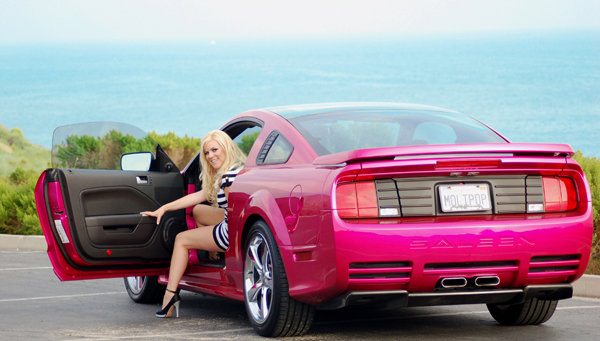 Mustang Loyalty
The lengthy list of vehicles that Saleen has developed in the course of the last 30 years is impressive. Loyal to the Mustang from his own impressionable days as owner and racer of the earliest versions of Shelby GT350 performance iterations of the pony car caused the initial Saleen vehicle products to be applied to the then-current Fox body Mustang of the mid-1980s. The development of Saleen Mustangs, built as a recognized brand with their own dedicated VIN and held accountable for all the same federal requirements, evolved from the base platforms as they were introduced by Ford. The current style Mustang is offered one last time as a Saleen Heritage Edition, paying homage to legendary Trans Am racer George Follmer. It is surmised that the new 2015 Mustang will certainly be under development.
The Mustang is far from being the sole offering from Saleen. There have been SporTruck pick-up truck offerings, a special S121 Focus and a limited run of the last two-seater Thunderbird. Because of the reputation earned for special edition manufacturing abilities and quality expertise, Saleen's companies have been tapped to be involved with vehicles for other big brand manufacturers, including involvement with the Dodge Viper, Ford GT and the Harley Davidson HD-150 pick-ups. There was even a short series of Special Service Vehicles, with Mustangs modified for law enforcement. In 1988, in some states, there was the possibility that a driver of a Saleen Mustang could be pulled over by one of these special vehicles. Now there's a warped bragging rights story possibility while enjoying a good smoke and a neat drink: tales of Saleen editions being pursued and captured by Saleen Special Service editions!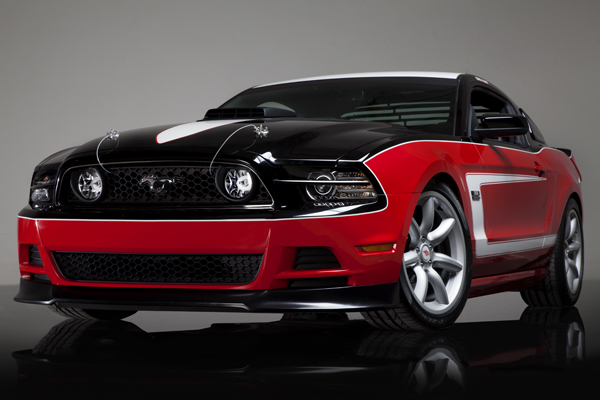 The Saleen S7 deserves special mention. Steve Saleen wanted to build an all-American supercar, and he ultimately got his wish with the S7, and it remains captivating and intriguing. The S7R, a racing version created from the street cars, established a never-yet duplicated race record for any supercar: in 264 races, the S7R privateer efforts yielded 218 Top Ten's, 166 podium finishes, 105 outright wins, 86 poles and nine GT championship titles.
Thriving Family Business
A visit to the website at saleen.com reveals offerings other than those that are Mustang-based; a variety of Camaros and Challengers are also a part of the mix. Saleen enthusiasts come in all varieties—there are those who like a custom or personalized look, others want better handling for the track or street, and some for whom there is never enough power. Those who appreciate the potential styling and/or performance upgrades for their own vehicles that Saleen has offered through the years, via body kits, front or rear spoilers, shaker hoods, special alloy wheel designs, superchargers, suspension upgrades, exhaust systems, and more, can call directly into Saleen Performance Parts, headed up by Steve's son, Sean Saleen.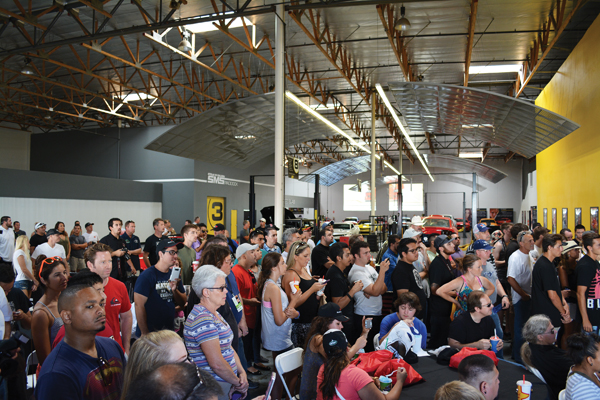 Sean is joined in the family business by his sister Molly, also representing the next generation of Saleen. When asked to sum up the goals for the brand, her immediate answer is, "Lifestyle, technology and vehicles." As vice president of retail operations, Molly backs up her comments with action, and she takes her job seriously, making presentations and appearances on behalf of the company, attending various dealer shows, regional car shows, driving events, track days, lifestyle shows, large events (including Fabulous Fords and Mopars at the Strip) and other activities for Saleen owners and enthusiasts.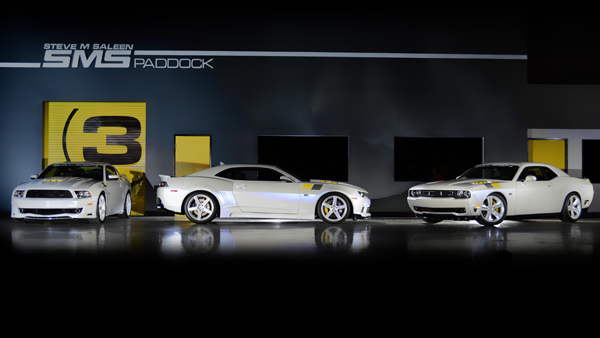 Retail is another passion of Molly Saleen's, and her enthusiasm and energy was on full display when managing the company-owned store in an upscale Southern California shopping district. The Saleen Store was a unique combination of vehicle showroom, performance parts display and apparel store offering branded apparel. This distinctive concept achieved special recognition resulting in a Number One Automotive Retailer award in the mid 2000s. The Saleen Store philosophy set an entirely new trend in automotive-related sales and marketing. Among its accomplishments, the store created brand awareness, educating and converting a new league of Saleen fans; sold vehicles that, using the lengthy checklist of Saleen options, could be custom specified for buyers; and it offered wearables for Saleen enthusiasts.
While the original concept store is now gone, Molly intimated that a revised concept is currently under consideration, with the possibility of Saleen shops being placed in strategic U.S. cities, as well as in other countries. In the meantime, and in addition to her myriad other responsibilities at Saleen, Molly is steadfast in her commitment to expand her own line of apparel and fashion items, sold under the MollyPop label.
An Indelible Presence
Saleen vehicles can often be seen in movies of the past 20 years, where various Saleen SC281, Mustang and S7 models can be seen speeding by, most recently in the 2014 Aaron Paul movie, The Need for Speed. Previously, Jim Carrey drove a Saleen S7 in Bruce Almighty. Then there was Transformers, where the cars were the stars, which featured the Saleen-built BumbleBee, Barricade and a SC281 Decepticon. The Saleen presence doesn't stop at feature films, either, as Saleen vehicles also appear in more than 40 videogames, including the globally popular Gran Turismo and Forza franchises.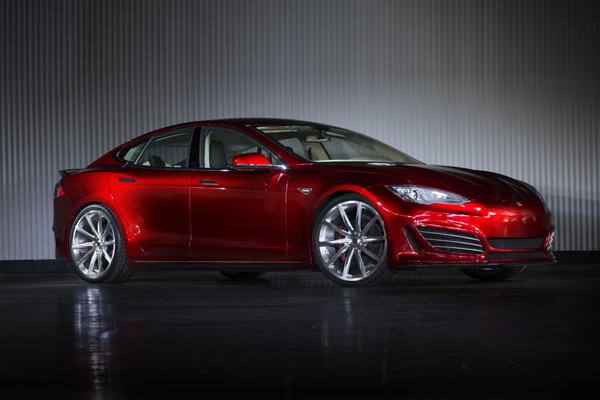 The owners and enthusiast for the Saleen brand are active and highly active, and the Saleen Owners and Enthusiasts Club (SOEC) was formed in 1991. "There are Saleen owners around the world that share the Saleen lifestyle and their passion for these performance vehicles at special events as well as on the forums of the SOEC," said Jim Dvorak, Managing Director of the SOEC since 2005. "With more than five thousand enthusiasts, the Saleen Forums provides a social network to discuss their cars and trucks, plan car shows or track events, trade parts, and even bench race."
George Follmer dedicated his professional career to piloting various modes of transport. Some of his work was recognized for applying his energy to victories. When Steve Saleen introduced his Heritage Series, "recognizing history does repeat itself in a different format," he named one of the vehicles for George Follmer to pay homage to the great driver.
The inventor Nikola Tesla focused his entire life on creating and harnessing power, including alternating current for modes of transportation. Some of his work was recognized for a clean energy system. Tesla Motors founder Elon Musk named his company in honor of the inventor, and Steve Saleen recently introduced his FOURSIXTEEN version of the luxury electric car.
"Enhanced power with enhanced performance and added sophistication"—this statement could be applied to these two very different vehicles. One hearkens back in history to the days of reciprocating engines powered by internal combustion. The other is establishing future history. Saleen is offering consumers choices to proven platforms, with the shared offering of enhanced performance, technology and design applied uniquely to each vehicle.
The George Follmer Mustang has visual features that recall the 1969 Ford factory-backed Trans Am series race cars of Bud Moore. The unique red, white and black paint scheme and Saleen wheels are the obvious ones, and Saleen has painstakingly matched the '69 scheme and colors in their Heritage interpretation. The high-revving engines were known as the Boss 302 in 1969. The latest Follmer version, while still a high-revving 302 with performance upgrades, has a Saleen "Shaker" hood as an effective topper. For grip and handling, an adjustable track-tuned suspension and watts linkage are truly appreciated on the road.
Looking Ahead
When asked about future offerings, Steve Saleen said, "We are living in the future at the moment." The Saleen Tesla S FOURSIXTEEN has unique Saleen visual features that include a unique front fascia, rear diffuser and an aerodynamic V-shaped hood that reshape the way the vehicle catches the eye and cuts through the air. The Saleen performance drivetrain upgrades of an 11.39 final drive ratio and a Maxgrip locking differential capture attention from increased acceleration capability. Handling is improved via S4 monotube coilovers and a sway bar, for better cornering and ride quality. The drivetrain is further enhanced via a Saleen high-efficiency cooling system, as the ability to decrease heat is proven to significantly help in increasing power and efficiency in electric motors.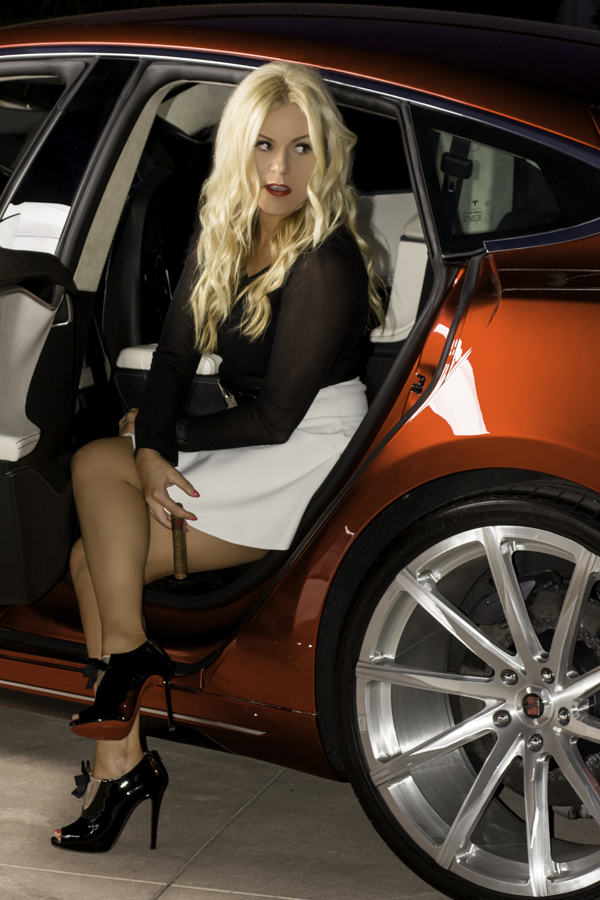 Vehicle connoisseurs want special items that provide multiple yet simultaneous effects on the senses. These may include the smoky fragrance of a hand-rolled premium cigar, a sip of a sensuous and rare spirit, or the opportunity to experience the open road in a uniquely crafted Saleen automobile. Whether you are smoking a cigar or smoking the tires, both can provide a personally rewarding, not to mention savory, moment.
---
Lou Leto
Lou Leto, a marketing and sales leader, product designer, program innovator for a SEMA company, consultant, motorsports journalist, rodder and racer, has developed and implemented many American-made products and programs in 45 countries. His product designs of high-quality aluminum and composites are influenced by automotive history and design. He is a long-term member of the Motor Press Guild, with articles published in various newspaper and automotive journals, both domestically and abroad.