Price: BID
VIN: 1FACP40E8MF163998
Vehicle Title: Clear
Year: 1991
Make: Ford
Model: Mustang
Body Type: Sedan
Number of Cylinders: 8
Engine: 5.0L 302Cu. In. V8 GAS OHV Naturally Aspirated
Fuel Type: Gasoline
Transmission: Manual 5 Speed
Exterior Color: Black with Silver Stripes
Interior Color: Gray
Mileage: 63,405
For Sale By: Private Seller
eBay #: 301632025222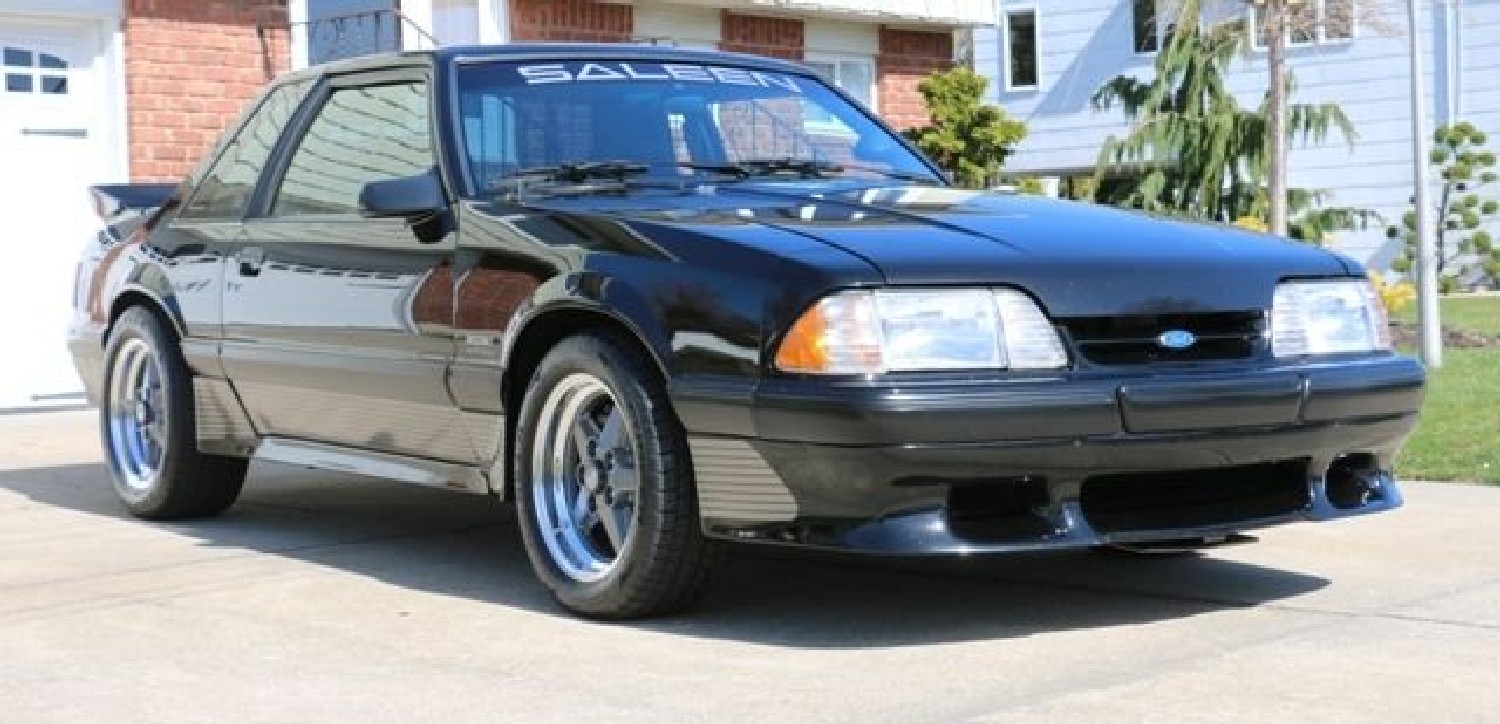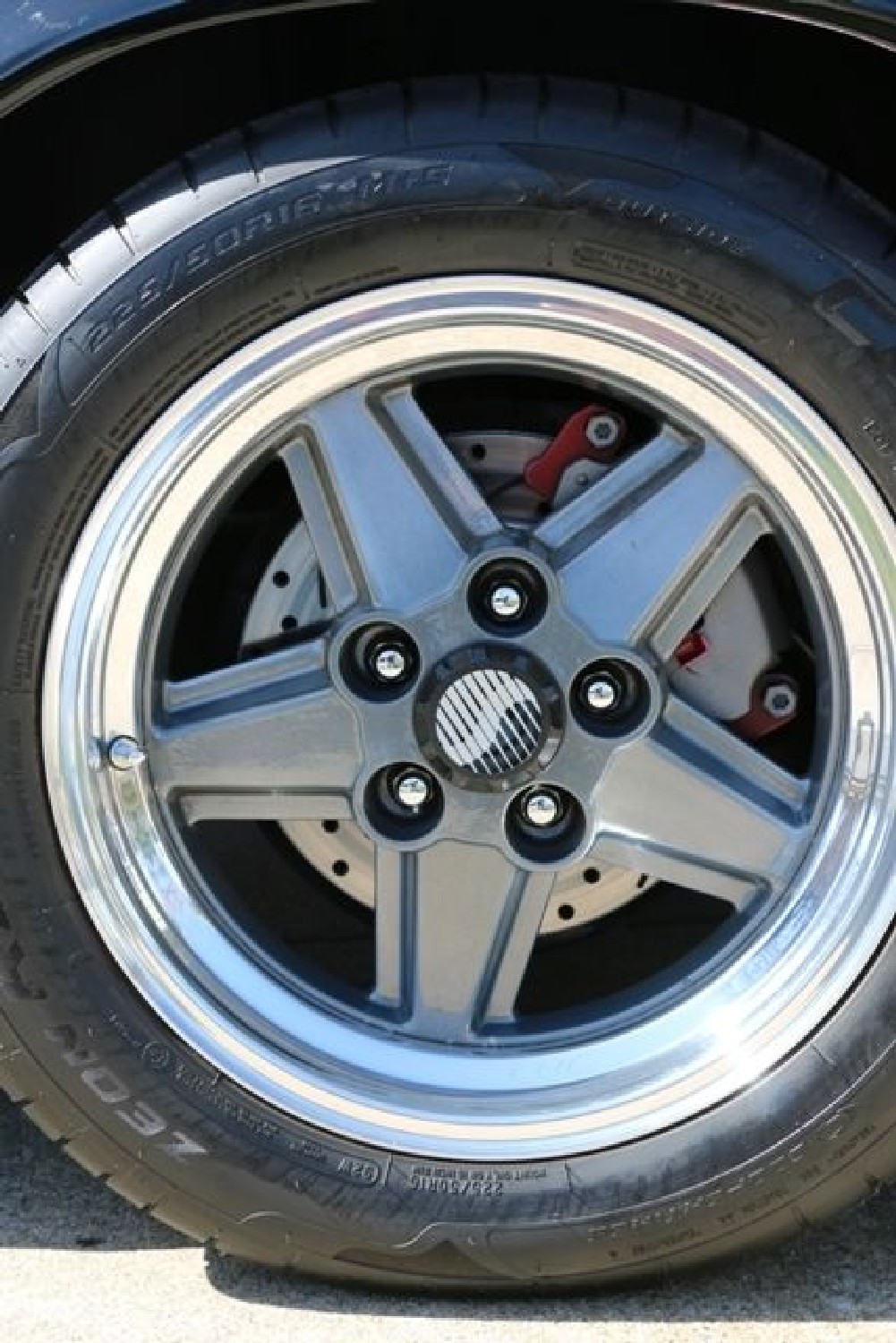 1991 Saleen Coupe # 91-073. 1 of 4 Coupes produced in 1991 and the only one in Black. This car is all original except for the drilled and slotted brake rotors, Magnaflow exhaust and the aftermarket stereo system, I have the original brake rotors and Pioneer stereo system that are included with the sale.
Interior is the highly desirable "Flow Fit" interior and is in excellent condition with no rips,tears or burn holes. Smells like a new Fox Body mustang did back in 1991.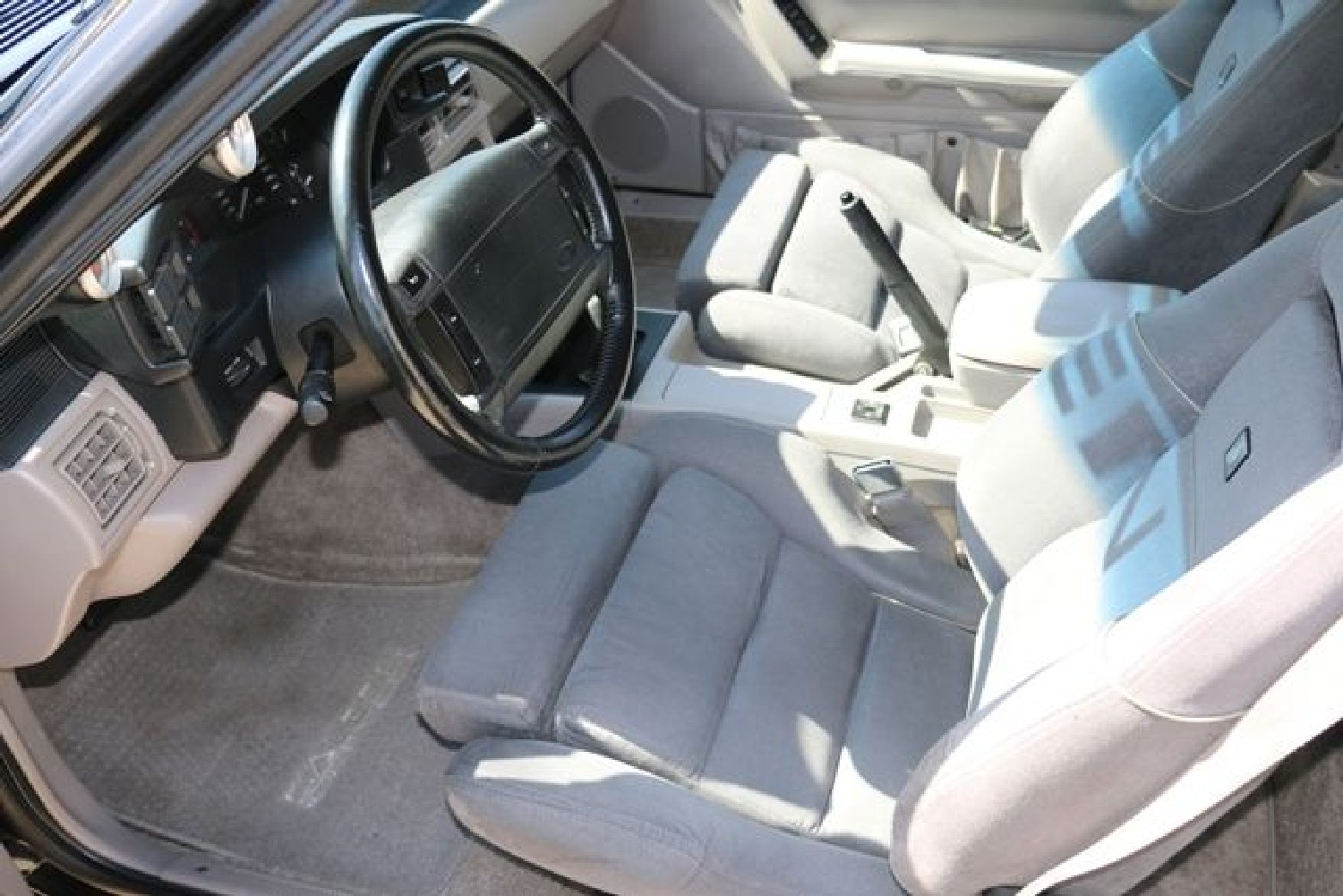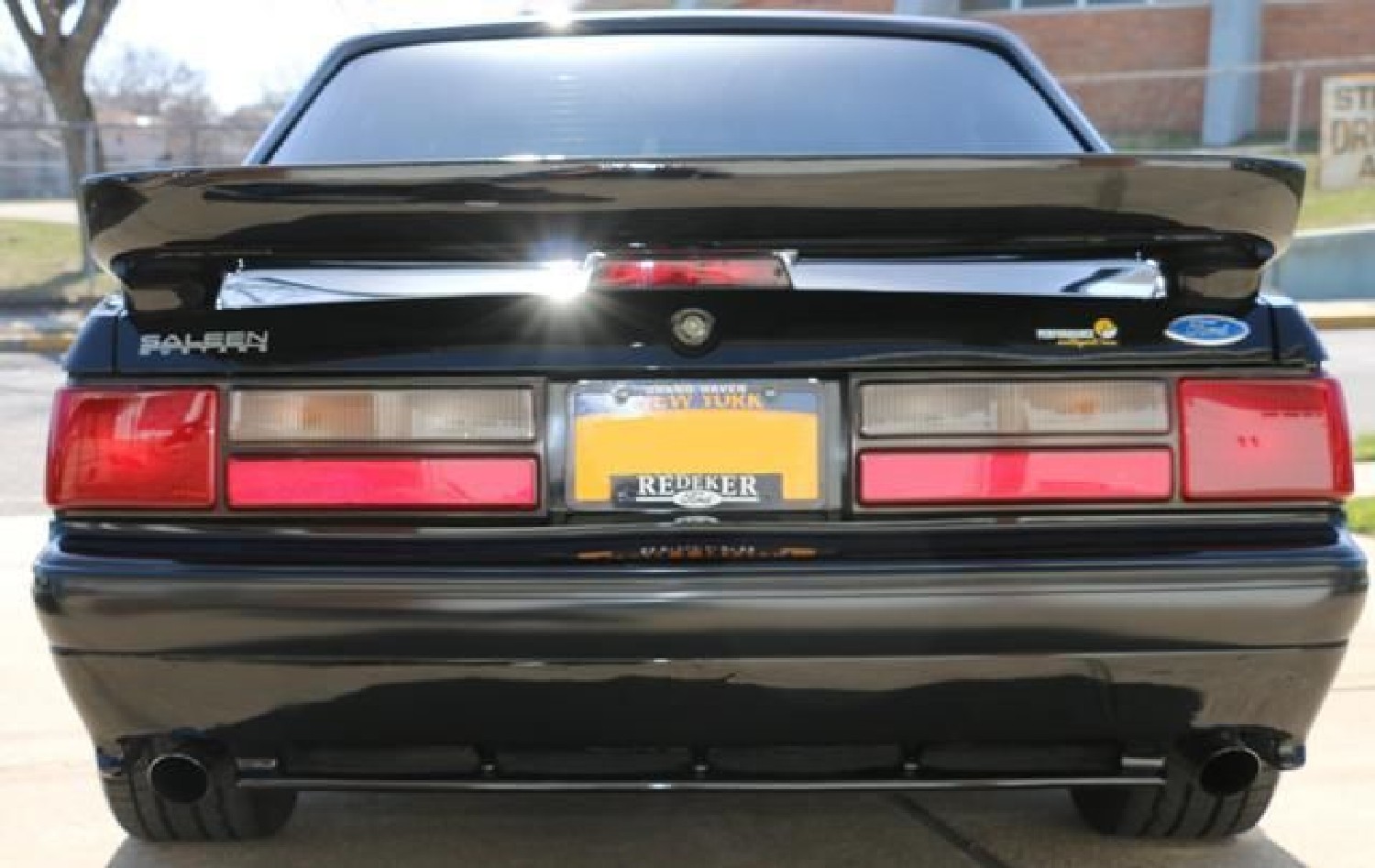 Exterior is also in excellent condition with no dents,dings or scratches, there is a small corner that had been repainted above the passenger taillight that is hardly noticeable and the driver side fender had been repainted at one time in it's life but I am unsure of what the issue was.
There are no disappointments in this car and will make a great addition to someone's collection for it is a "Collector quality" vehicle, This car has no leaks, mechanical issue or problems whatsoever,this car has 63,405 original miles and could easily pass for a 20,000 mile car, this car is well known in the Saleen community and is well documented, If you google "1991 Saleen notch" there are multiple write ups, videos etc on this car. This car could be driven across country with no problems whatsoever, runs, drive's and looks NEW.
Included with the sale are all of the documentation and paperwork/literature that I have on this car including the original window sticker, some calendars and magazines that the car has been featured in as well as a copy of the book "The history and development of the Saleen Mustang" by Patty Redeker (Owner Redeker Ford) that the car was featured in when it was new and signed by Steve Saleen.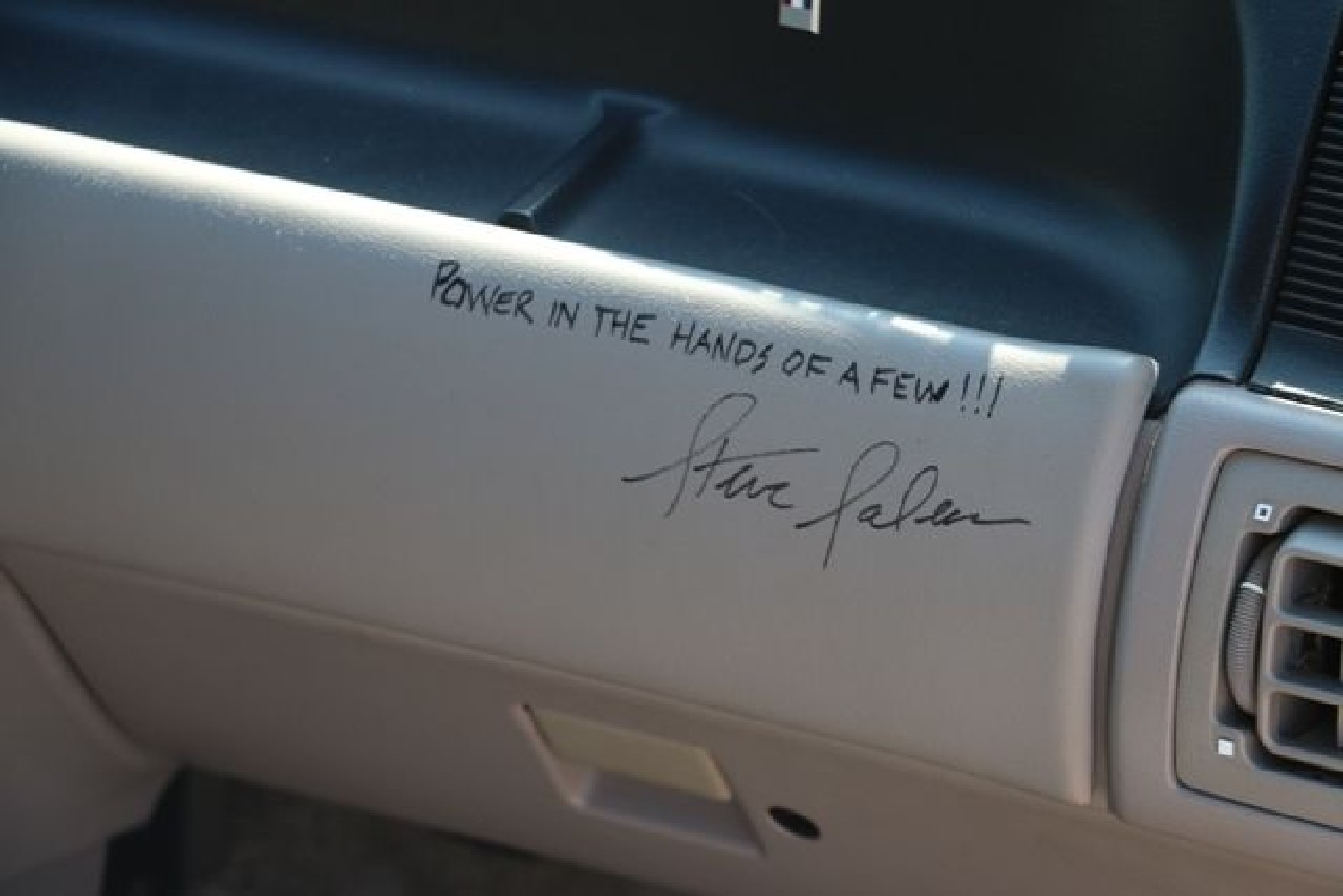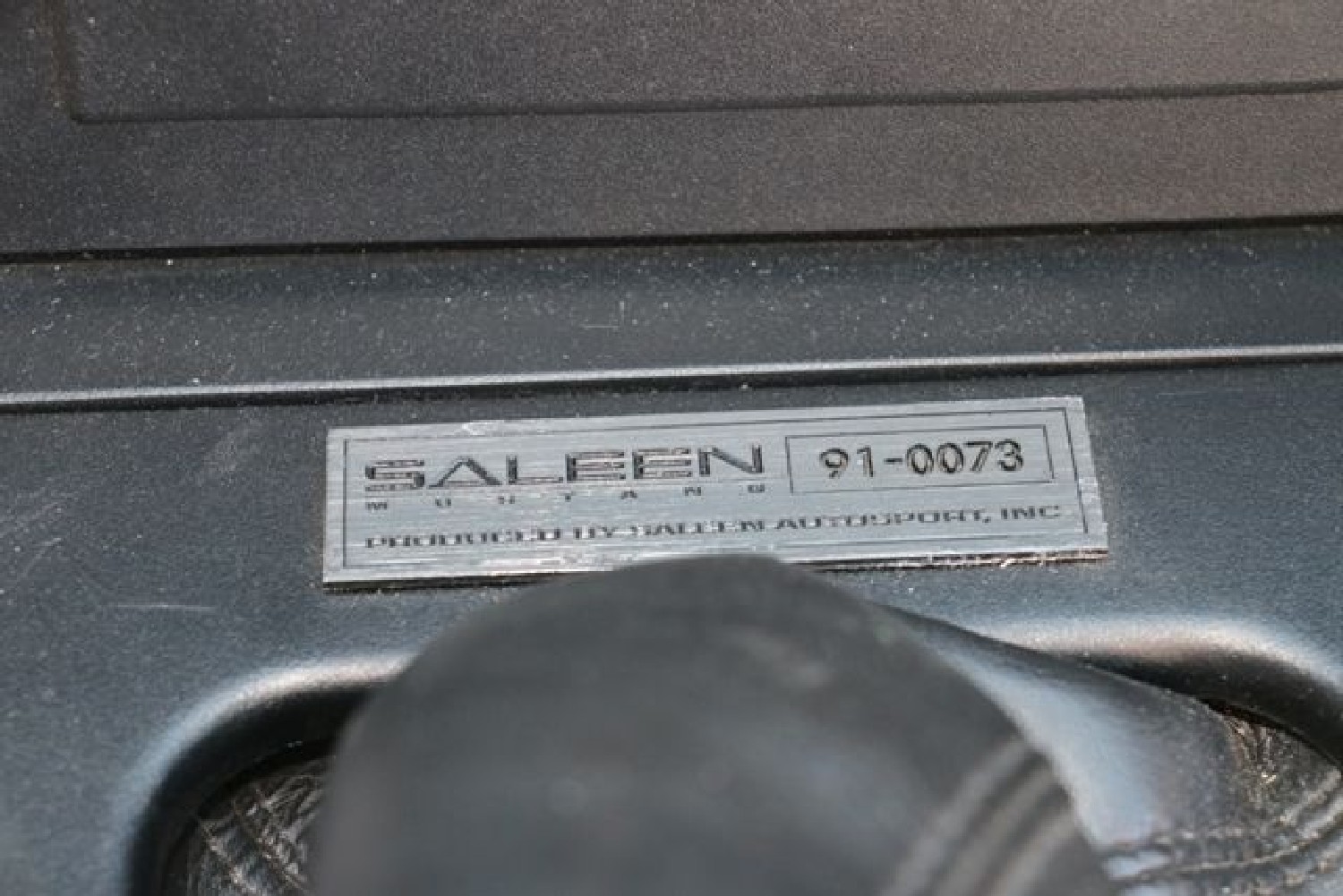 I will answer any and all questions via email through Ebay as well as by phone (516-790-1150) but I will not entertain tire kickers and dreamers, if you are coming to test drive, please have money with you. I am not in any way desperate to sell this car so please refrain from making ridiculous offers. If there are any pictures that I have not listed and that you would like to see, please just ask.
Click here to participate in the discussion.