Accomplished Automotive Industry Veteran to Manage Product Development of Ultra Green Vehicle; California Rollout to Begin in Q4, 2008
April 23, 2008 09:05 AM Eastern Daylight Time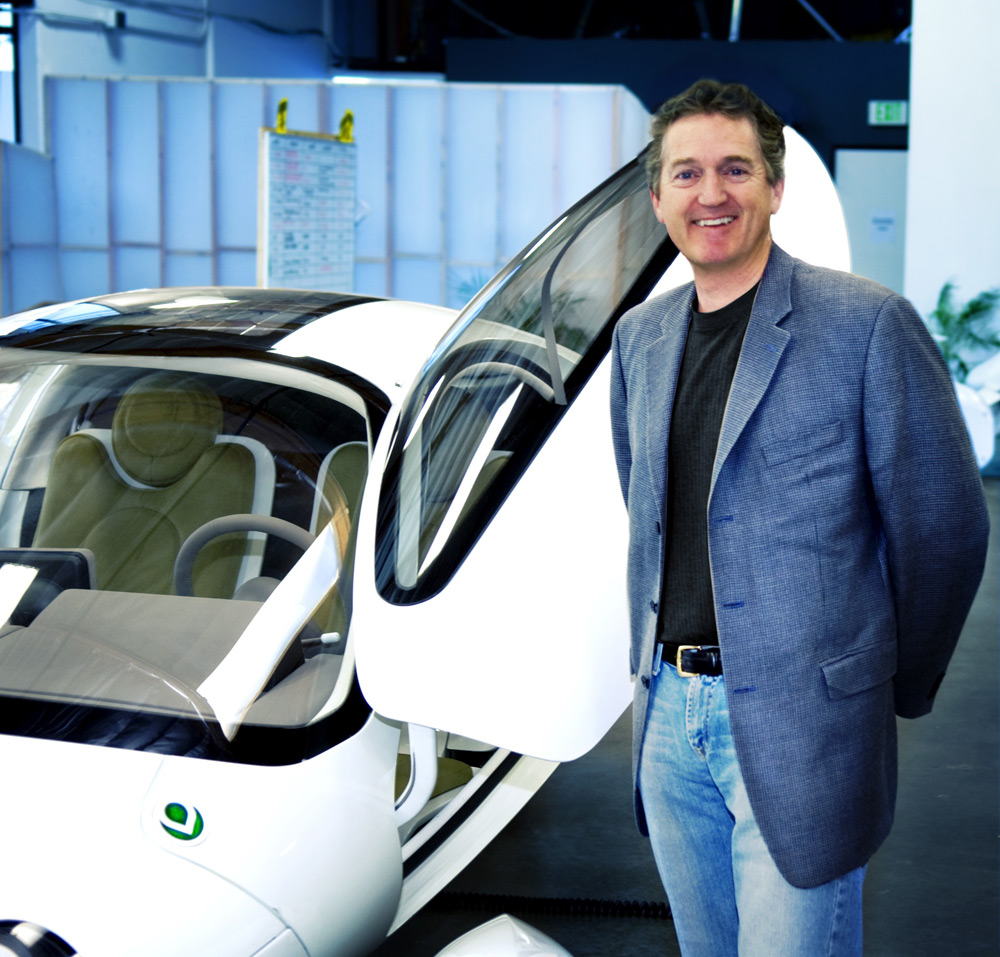 CARLSBAD, Calif.–(BUSINESS WIRE)--Aptera Motors announced today that the ultra-green auto company has hired niche automotive industry veteran, Neil Hannemann. He joins the Aptera Family today as SVP of Program Management and Manufacturing.
"Neil is a major piece of the puzzle for Aptera"
"Neil's career spans more than 30 years including specialty vehicle development positions with GM, DaimlerChrysler, Saleen, Ford, and McLaren. He has successfully launched half a dozen limited production cars. That is an amazing track record and one Aptera looks to leverage as we prepare for consumer rollout in Q4, 2008," says Aptera CEO and co-founder, Steve Fambro.
Hannemann, a GMI grad (BSME), started early in his career at GM, where he worked at the assembly plant. He then assembled and directed an engineering team responsible for the aerodynamic development of the NASCAR Winston Cup cars, including the design and manufacture of stamped steel racecar body panels, composite front and rear fascias, and Lexan windshields. From there, Hannemann did a stint in a crash sled lab and went on to spend many years with DaimlerChrysler, where he focused on hard-core product development in chassis, suspensions, powertrain, and body structures. During his time there, Hannemann also held the Viper and NASCAR program manager posts.
"While most engineers would consider the Viper and NASCAR manager positions the culmination of a career, Neil took his life's work to new heights at Saleen, where he managed the development of the S7, a limited-production, 200mph American Supercar—one of the most extraordinary cars the world has ever seen," added Fambro.
Next, Ford Motor Company hired Hannemann to run its supercar GT program, where he choreographed vehicle design and resolved many integration issues in association with Lear Corporation and other leading suppliers. Upon completion of the GT, Hannemann moved on to McLaren Automotive—another household name in the niche car industry—overseeing all aspects of engineering and technical integrity for products, including a new mid-engine sports car for Mercedes-Benz. He has since been consulting on race vehicle engineering and low-volume, niche vehicle design.
"I'm so pleased to join the Aptera Team," said Hannemann. "The major difference between the Aptera and most of the other vehicles that I have helped to develop is that the other vehicles—Viper, Saleen, Ford GT, McLaren—are exotic cars that are luxury goods for affluent folks. The Aptera is a vehicle that could change the face of personal transportation for almost everyone. It can provide affordable personal transportation that has a very low impact on our planet. I look forward to contributing my expertise to day-to-day operations and putting the company's groundbreaking green vehicle on the road."
"Neil is a major piece of the puzzle for Aptera," said Aptera co-founder, Chris Anthony. "His extensive experience in successfully bringing high-performance niche vehicles to market is second to none. Neil's breadth of knowledge in aerodynamics and alternative materials were also huge selling points. We are thrilled for him to join the Aptera Family."
About Aptera
Aptera makes the most efficient passenger vehicles in the world. Their first production model, the Typ-1, will be available in December 2008 at a cost of about 30K. The all-electric version gets 120 miles per charge, while the hybrid version gets 300 MPG. With these results, Aptera aims to change the way the world thinks about transportation. And with its commitment to efficiency and safety, the company is poised to lead a new era of vehicle design. California residents can reserve a vehicle now by placing a fully refundable $500 deposit at www.aptera.com.
Contacts for Aptera
Tisha Doré, 760.505.9676
tisha@szpr.com