Price: BID
VIN: 1ZVBP8JZ0E5210282
Vehicle Title: Clear
Year: 2014
Make: Ford
Model: Mustang
Sub Model: Saleen 351
Trim: S351
Body Type: Coupe
Number of Cylinders: 8
Engine: 351 supercharged
Fuel Type: Gasoline
Transmission: Manual
Exterior Color: Chrome Molly
Interior Color: Black
Mileage: 570
For Sale By: Owner
eBay #: 161870549729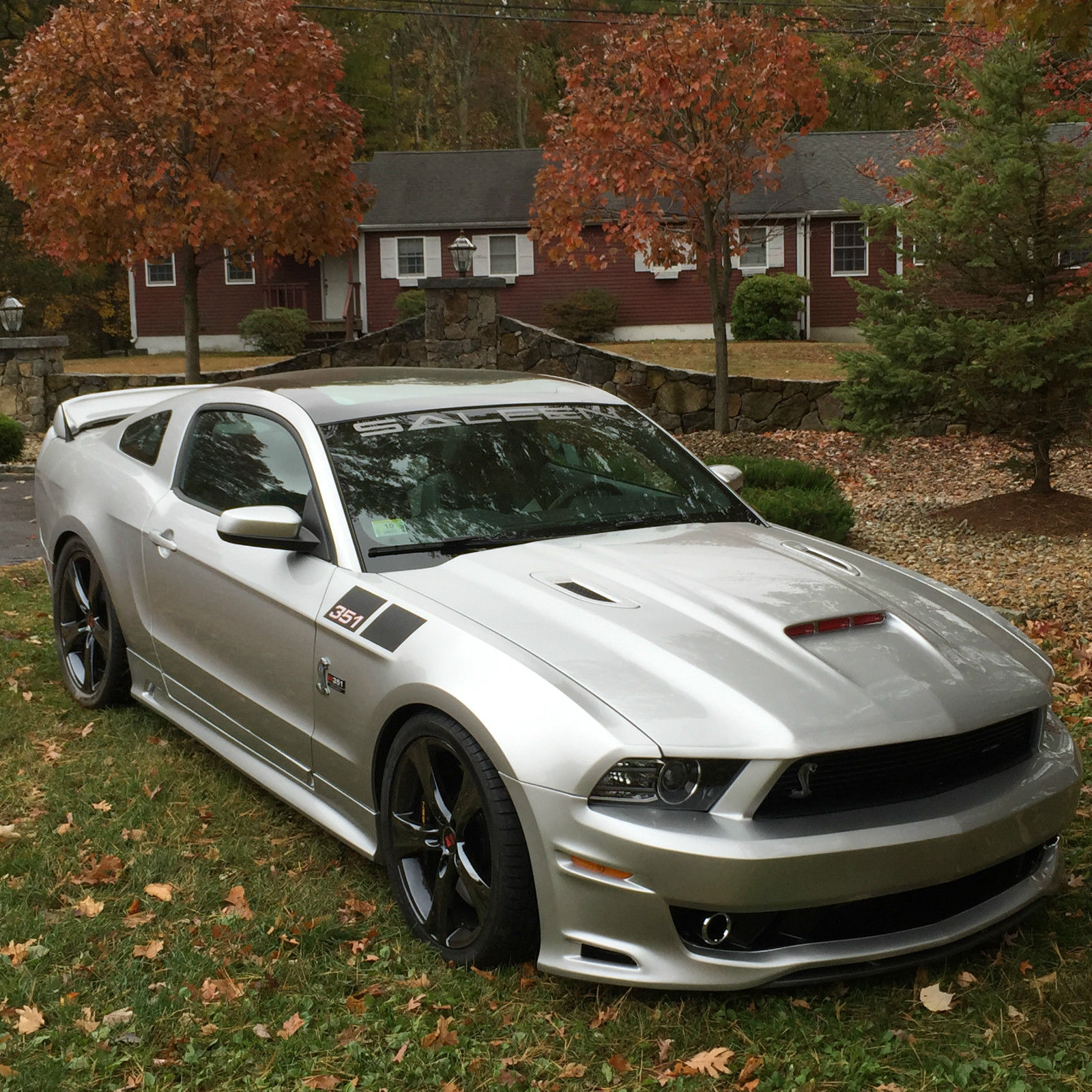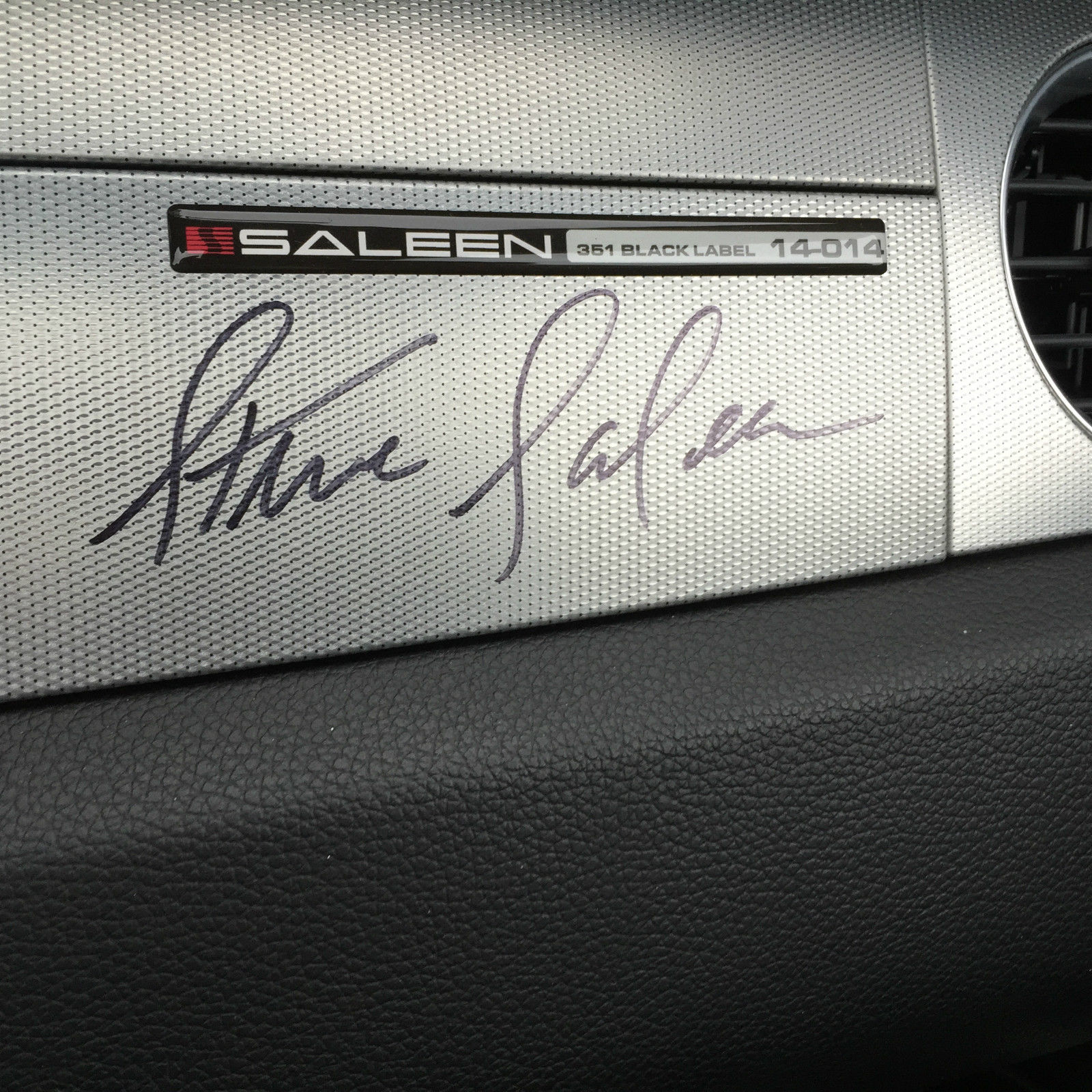 Words cannot accurately describe this one-off custom 2014 Saleen 351 Extreme. This car is much different, more Extreme, than anything yet from Steve Saleen. For starters this car began life as a 2014 Shelby GT500. From this starting point Steve Saleen and his team worked their magic. What exists now is a 700HP masterpiece. It is the only one like it in the world. Painted with custom Steve Saleen designed and created ChromeMolly Metallic paint. Saleen designed Supercharger helping the 351 block put out 700HP. Saleen designed Red Butterfly Induction Hood. Custom Saleen black leather and Alcantera interior. Incredible glass scenic roof. It feels like you are outside but are safely protected from the 200 mph wind elements! This car is personally signed by Steve Saleen on the dash. This is truly a one of a kind super car.
This quote is from Derek Hall, Saleen Sales Director: "The reason we started with the SVT was due to the fact ford was not selling the 5.8 block yet. We needed the block to build our engine. You will actually have a very limited production 351, all the rest have been built from the base GT platform. There are only two cars built this way, yours and a private customer."
This car is the ONLY car to have started as a GT 500 and be painted in a custom Saleen color. Bumper number 14 was specially reserved for this car to commemorate the 50th anniversary of the Mustang. And because 2014 is the last year of this flavor of Mustang.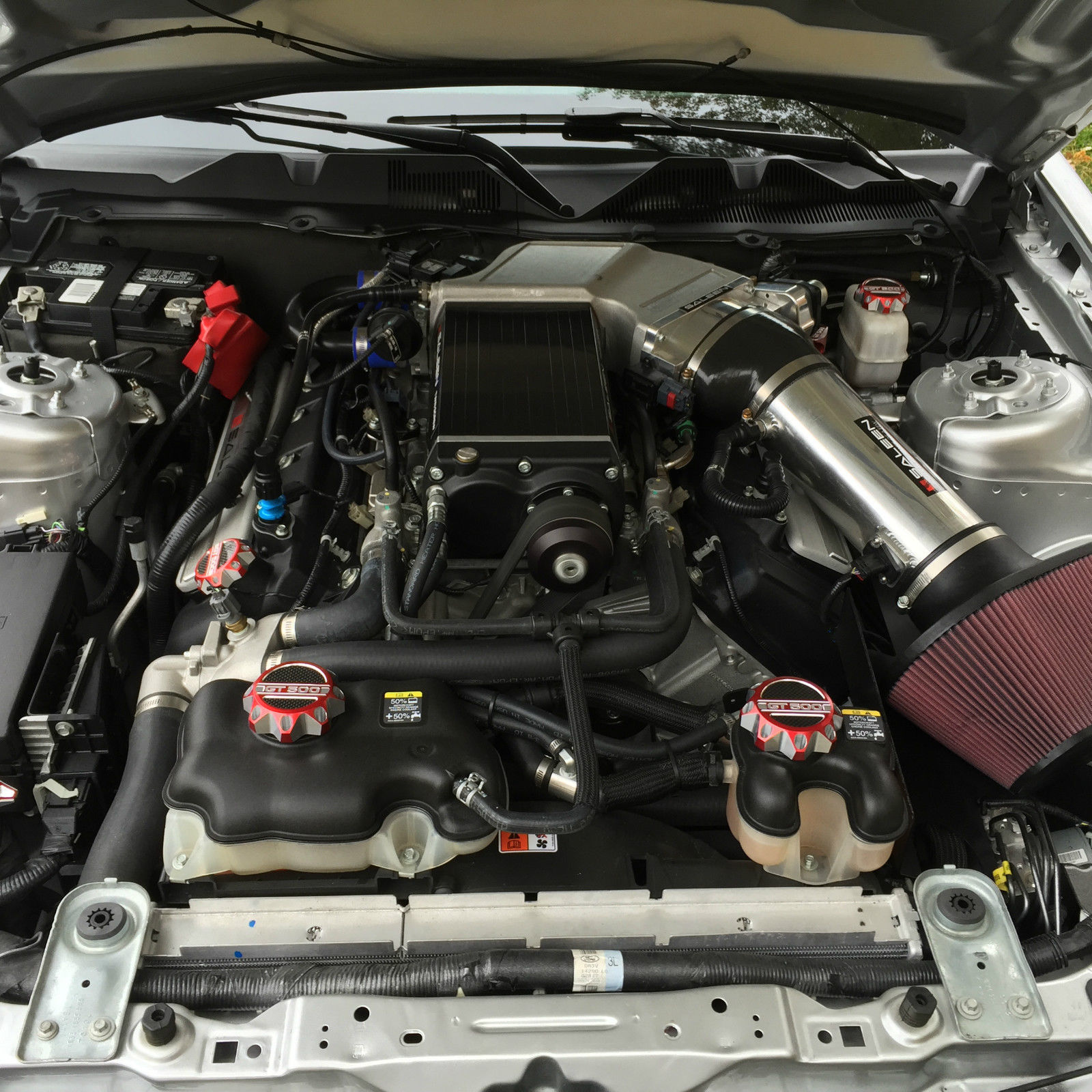 The following is what Steve Saleen designed and constructed to make the 351 Extreme:
Powertrain
Supercharged 351ci DOHC V8 Engine with 700 HP Upgrade
Saleen Supercharger with Asymmetric Multi-lobe Screws
Torque: 655 ft/lb
Low Pressure Drop Internal Intercooler
High Volume Intercooler Water Pump with Closed Single Pass System
Remote External Heat Exchanger
High Performance Calibration
Cold Air Induction with High Performance Air Filter
Forged Aluminum Pistons
Forged Steel Crankshaft
Forged Steel Connecting Rods
CNC Ported Aluminum Cylinder Heads
High Performance Valve Springs and Camshafts
High Performance Dual Exhaust with High Performance Mufflers
Polished Stainless Steel Exhaust Tips
High Performance Clutch with Light Weight Flywheel
3.73 Final Drive Gear Ratio
Saleen High Performance Suspension
Air Management
Front Facia with High Volume Radiator Intake, Integrated Brake Intakes and Side Vents
Integrated Front Splitter with Heat Exchanger Intakes
Side Skirts with Integrated Brake Intakes
Rear Facia with Dual Exhaust Cooling Vents
High Downforce Rear Diffuser with Integrated Exhaust and Center Vent with LED Race Lamp
Aerodynamic Rear Decklid Spoiler and Rear Fender End Caps
Red Butterfly Induction Hood
Suspension
S4 Specific Rate Front and Rear Springs
S4 Front Struts
S4 Rear Shocks
S4 Front and Rear Sway Bars with High Durometer Pivot Bushings
High Performance Pirelli P-Zero Tires Front: 275 35ZR 20 Rear: 275 40ZR 20
Custom Saleen "Black Ice" Chrome Wheels
Exterior
Saleen Windshield Banner
Saleen Fender Model Description Emblems
Saleen Front and Rear Designation Emblems
Front Bright Work Trim Package
Saleen Serialized Front Bumper Number
Interior
Steve Saleen Personally Signed Authentication Dash
Leather and Alcantera Two-Tone Chevron Performance Seating
Leather Wrapped Shift Knob and Shift Boot
Leather Wrapped Steering Wheel
200 MPH Gauge Cluster
Saleen Illuminated Door Sill Plates
Saleen Embroidered Floor Mats and Trunk Mat
S351X Serialized Dash Emblem
S351X Serialized Engine Bay Plaque
Saleen Steering Wheel Emblem
GPS Navigation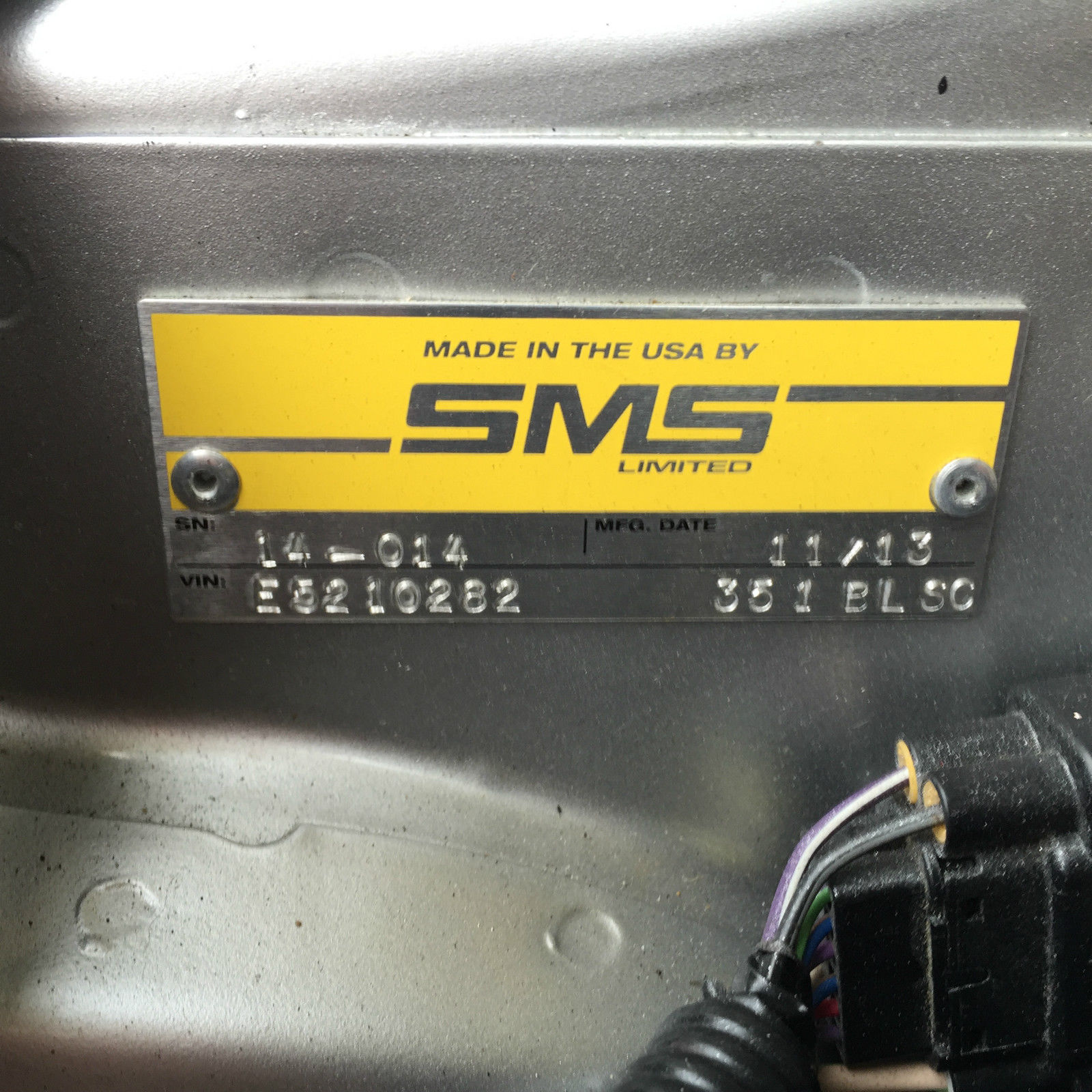 This is a true Super Car designed by a living legend. It is the only one like it anywhere in the world. It is only for the choosiest of Mustang aficionados. It is expensive because it is designed and built to the highest standard. Shelby's are everywhere. Treat yourself to something NO ONE else has. A hand built car by Steve Saleen and his award winning staff. You will not regret it!
Click here to participate in the discussion.