Own a Piece of Racing History!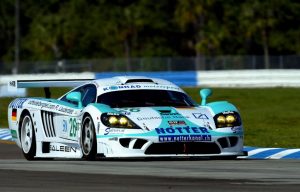 Price: $899,900.00
Private Seller: gtdriving
Location: Mount Dora , FL
Contact: (407) 574-7152
Item Details:
Ad Number: 183933336
Condition: Used
VIN: 1S9AD11E81B551014
Description
2001 Saleen S7 R
Own a piece of history and one of the best race cars ever created!
Race winning Saleen S7R, chassis #014. Extensive spares package included, inventory provided upon request. Engine is Ford 7.0L V8 with Xtrack gearbox, Motec ECU, and KW dampers. Only 10-hours on the car since last refresh.
History:
Car took part in 24 hours of Le Mans, 24 hours of Spa, various rounds of the American Le Mans Series, multiple seasons of FIA GT and FIA CEZ Trophy.
Highlights include:
Four (4) pole positions in FIA GT and 3 wins in FIA CEZ Trophy.
Past drivers include:
Sean Edwards, Franz Konrad, Walter Brun, Toni Seiler, Charles Slater, Gavin Pickering, Rodney Mall, Sean Murphy, Jean-Francios Yvon, Walter Lechner Jr., Harald Becker, Paul Knapfield, Klaus Alberlein, Max Stanco, Wolfgang Treml, Alex Margaritis, Rafal Janus, Maciej Marcinkiewicz, Adam Lacko, Miro Konopka, Miroslav Hornak, Paul Daniels, and Andrej Studenic
Car located in Europe.
Click here to participate in the discussion.
[Source: Racing Junk]