VIN: 1ZVFT82H875200590
Condition: Used
Vehicle Title: Clear
Year: 2008
Make: Ford
Model: Mustang
Trim: Saleen
Engine: 302E
Number of Cylinders: 8
Fuel Type: Gasoline
Transmission: Automatic
Drive Type: RWD
Mileage: 790
Sub Model: Saleen Sterling
Body Type: Coupe
Warranty: Vehicle does NOT have an existing warranty
Options: Leather Seats, CD Player
Power Options: Air Conditioning, Cruise Control, Power Locks, Power Windows
Exterior Color: Vapor and Light Silver
Interior Color: Charcoal
For Sale By: Private Seller
eBay #: 111821236838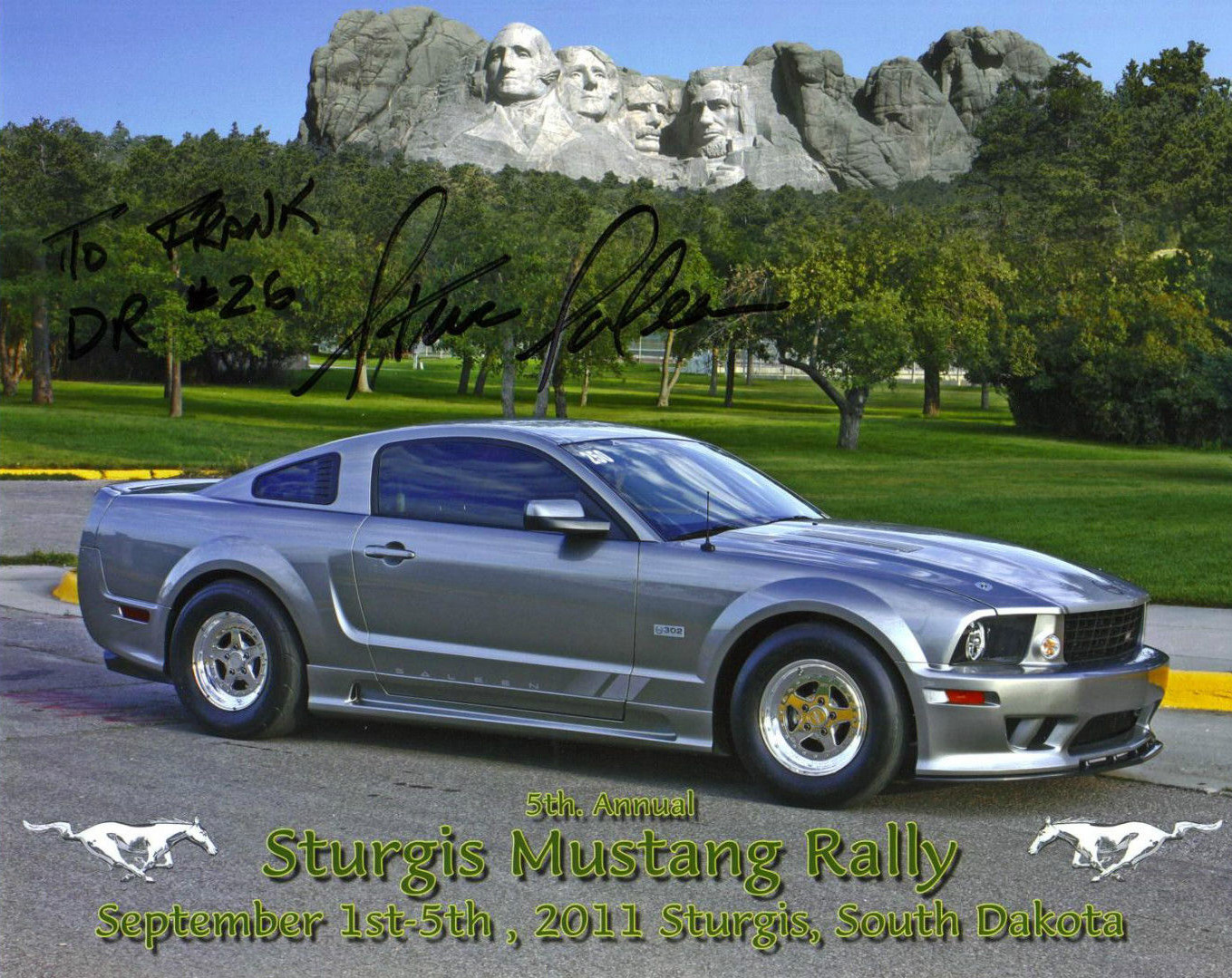 When Saleen (the company) turned 25 in 2008, it produced limited-edition Mustangs to commemorate its Silver Anniversary. Twenty-five Sterling Edition S302E (E for Extreme) Saleen Mustangs were built, plus one special"DR" drag race package, taking the 26th spot.
After the Sterling Edition appearance package was added by Saleen Speed Lab, A high performance JDM 298ci was dropped in. The power plant is fortified with a forged-steel crankshaft, and JDM-spec Manley rods and pistons, which produce 9.8:1 compression under the JDM/M2 Race Systems CNC-ported Three-Valve cylinder heads.
The intake charge a Saleen twin-screw supercharger with 17psi and separate cooling system.
American Racing headers into a 3 inc. H-pipe Saleen exhaust. Dyno at 708rwhp with 697 nlb-ft torque.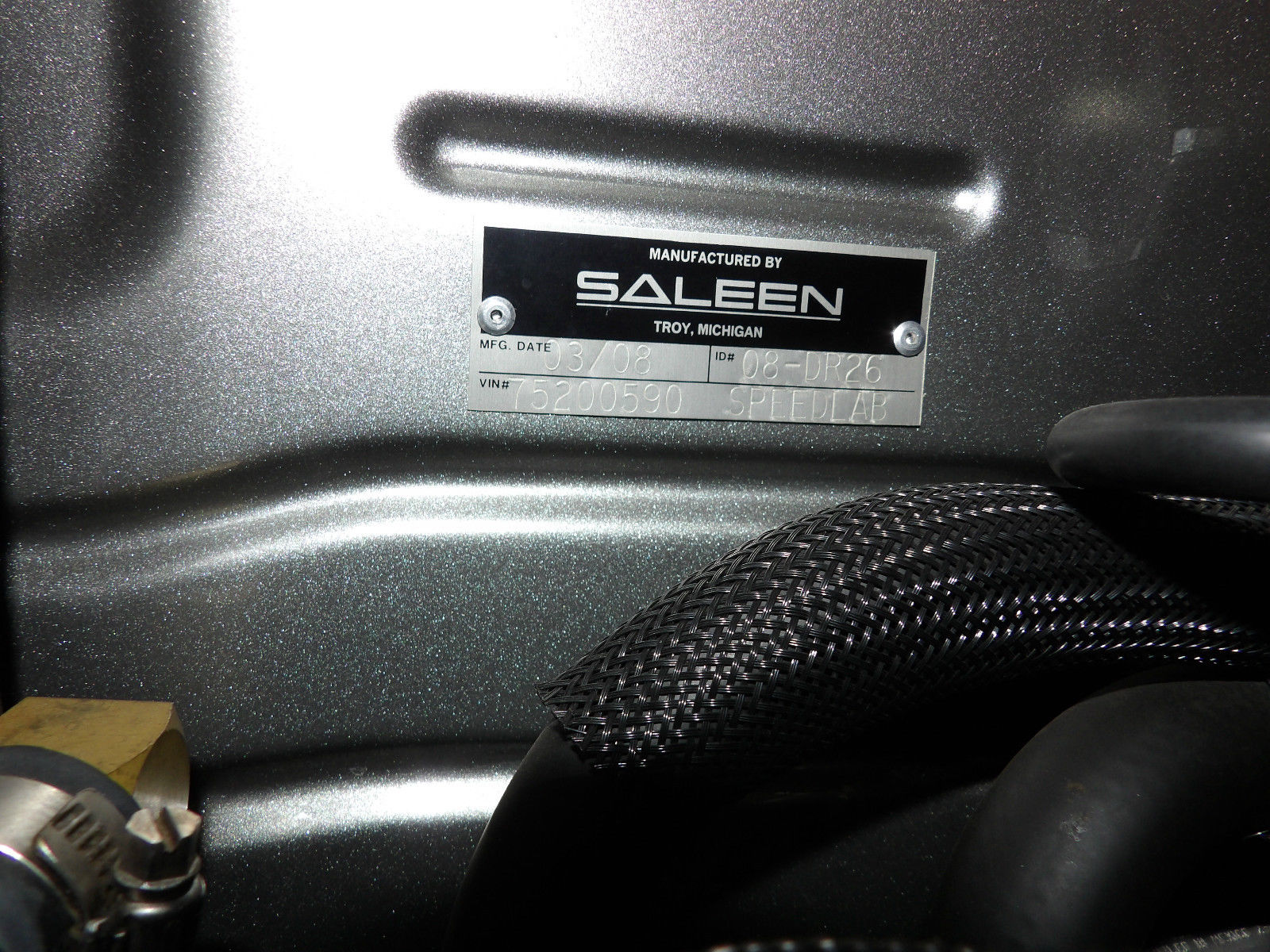 This is the only Sterling Edition built with a tuned 5 speed automatic transmission with a 2,500-stall Precision Industries torque converter. Spins an aluminum drive shaft, which links to an 8.8-rearend housing with 4.30 gears, along with Strange spool and axles.
To ensure traction, Saleen struts and springs support the nose, while BMR K-member cradles the engine. Saleen shocks and springs hold up the rear, and a BMR anti-roll keeps the car level. Bogart wheels and Mickey Thompson sit on all 4 corners.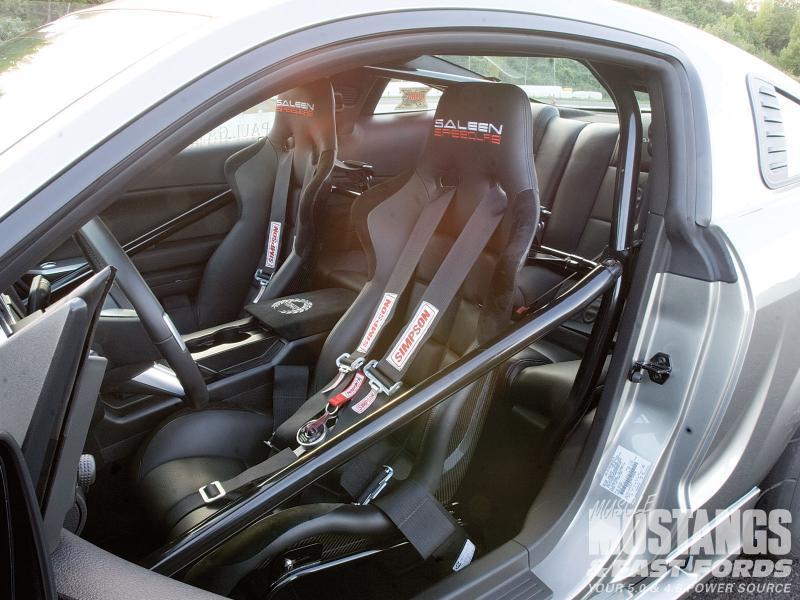 When you open the door you are greeted with more uniqueness, carbon-fiber buckets from the Saleen S7 supercar and swing out 6 point roll bar with harness. The last car number- but first Sterling built in 2007 for the intro of the 25th anniversary complete frame up special build with automatic trans unlike the 25 that were built in 2008. Signed by Steve Saleen and John Force.
This car was prepared as if for show, but with plenty of go. it does see some road use but more fun on the strip.
Click here to participate in the discussion.