Price: BID
VIN: 1FTPX12568KD71558
Year: 2008
Make: Ford
Model: F-150
Sub Model: Saleen
Engine: V-8
Exterior Color: Gulf Heritage Racing Coleors
Interior Color: Black and Grey
Condition: Used
Vehicle Title: Clear
For Sale By: TwentyFirstCenturyAuctions
eBay #: 121734252055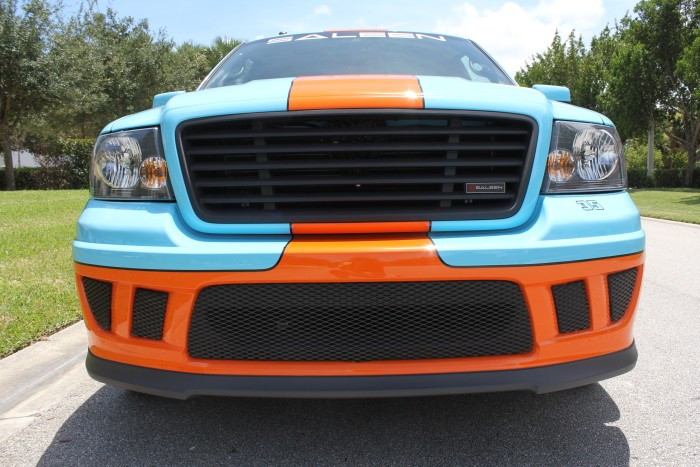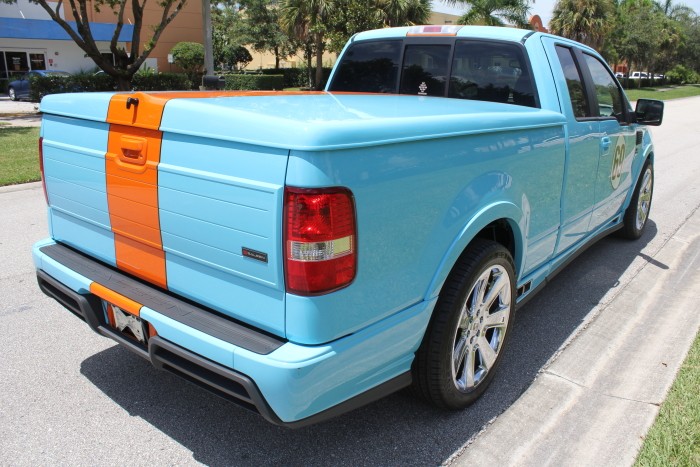 Part of Jack Miller's Incredible Mustang Barn Museum!
Supercharged 5.4L V-8 rated at 485 Horsepower with Auto Transmission
Exterior: Special Limited Edition with Gulf Heritage Racing Colors (powder blue and marigold Gulf Oil racing colors)
WE ARE NOT SELLING THIS WORLD FAMOUS RACE CAR.
WE ARE SELLING A 2008 SALEEN F-150 S331 SUPERCHARGED TRUCK
THIS PHOTO OF THE GT-40 IS SIMPLY TO SHOW YOU THAT THIS
SPECIAL EDITION GULF HERITAGE TRUCK IS PAINTED IN THE SAME
SCHEME AS THE WINNING GT-40 RACE CAR.
WE PUT THIS DISCLAIMER JUST IN THE REMOTE CASE YOU DON'T READ THE ENTIRE COPY…YOU WON'T BELIEVE SOME OF THE NONSENSE E-MAILS WE RECEIVE.
Special Edition to honor the Gulf GT-40 winning LeMans in 1968 & 1969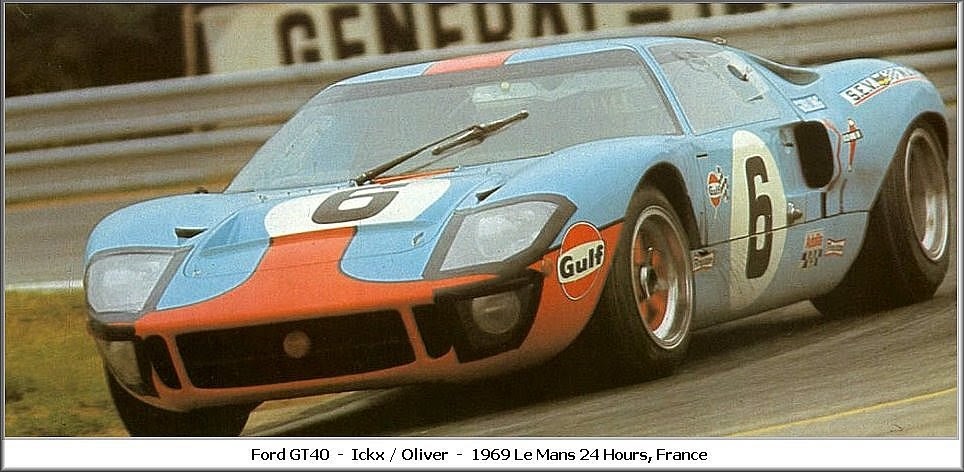 Interior: Black & Gray Leather
Engine: 5.4L SuperCharged rated at 485HP
Transmission: Automatic (Heavy Duty)
Serial Number: 1FTPX12568KD71558
Mileage: 282 miles (not a misprint!)
THIS IS NUMBER 35 (I do NOT know how many were made, but I do know it was very limited production)
Condition: Brand new with the new car (truck) smell
This Saleen F-150 Gulf Heritage S331 is in THE WRAPPER
When Steve visited the Museum, he signed this truck for Jack & "THEMUSTANGBARN" in Jupiter,Florida.
If you want a piece of automotive history… here it is!
I did an in depth search and this is the ONLY BRAND NEW one left I could find anywhere… at any price.
I can't find how many were built… if you know for certain the total production made exactly like this-please write to us.
If you want an incredibly fast & unique F-150 that no one will ever pull up next to you… this is the one!
It is equipped with every option available.
Click here to participate in the discussion.