Price: BID
VIN: 1ZVHT82H185157981
Year: 2008
Make: Ford
Model: Mustang
Sub Model: Saleen S302 Extreme
Engine: V-8
Exterior Color: Lizstick Red
Interior Color: Dark Charcoal
Condition: Used
Vehicle Title: Clear
For Sale By: TwentyFirstCenturyAuctions
eBay #: 121752326655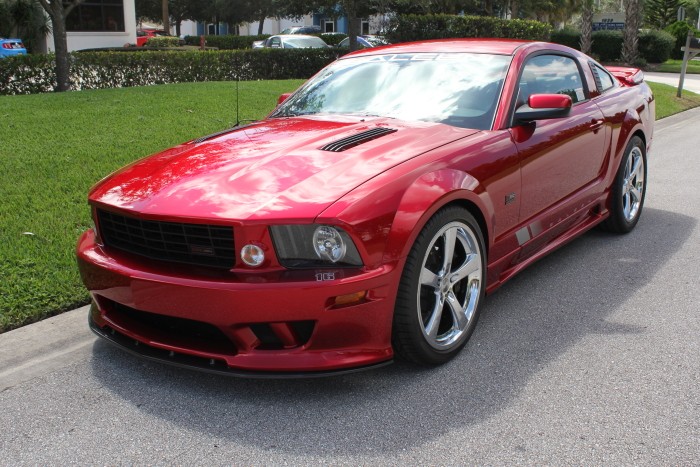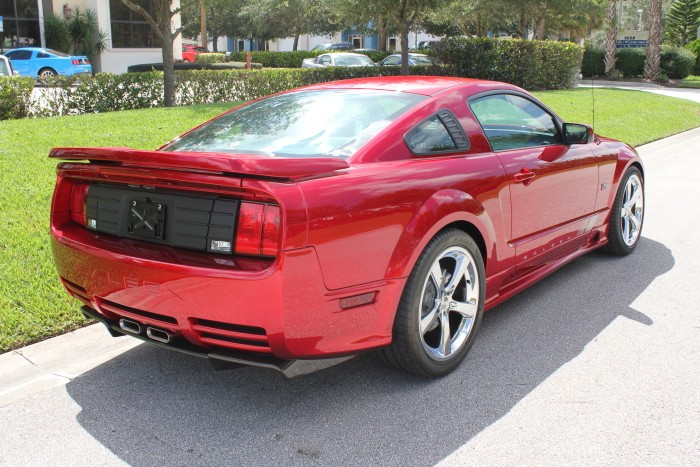 * Exterior: Lizstick Red
* Interior: Black Dark Charcoal Leather
* Production Number: #16 of 100 built
* Serial Number: 1ZVHT82H185157981
* Mileage: 82 miles
* Transmission: 6/speed with short throw shifter
* MSRP: $100,143 (plus lack of availability charges)
* Rear axle ratio: 3:73 gears
* Zero to 60mph in 3.4 seconds
* Engine: S302E Supercharged 4.9L/302 cid V-8 rated at 620hp.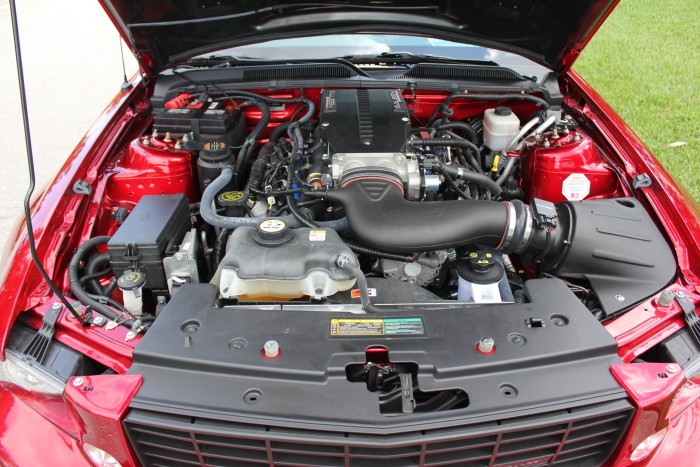 In 2008 the Saleen Extreme S302E, represented the most powerful Ford derived vehicle that Saleen has ever manufactured and a critical step in earning Saleens new respect for its products and its brand.
The S302E raised the bar for American performance cars while never sacrificing on style and control.
The 2008, the car affectionately known as the Extreme boasted a Saleen built 302 cubic inch engine augmented by a patented Saleen twin-screw, intercooled supercharger.
The combination delivers an unprecedented 620 Hp and 600 lb-ft of neck snapping, tire incinerating torque. In the automotive history books, all great cars incorporate great hardware and the S302E is no different.
The amazing 2008 Extreme features a litany of high quality performance parts that are a direct reflection of the companies race engineering heritage, combined with the best thinking in automotive OEM performance engineering.
For starters, the unique motor in the Extreme features a forged crank, forged connecting rods, individually blueprinted pistons, a 5 axis CNC aluminum cylinder head, high flow fuel injectors, and high performance forged camshafts. All of these components have been orchestrated to mesh masterfully together, coupled to our best-in-class, patented Saleen twin screw supercharger.
When married to a short throw, 6 speed manual transmission and a Max-grip rear differential, the Extreme screams to 60 mph in 3.4 in seconds and clicks through the quarter mile in under 12 seconds.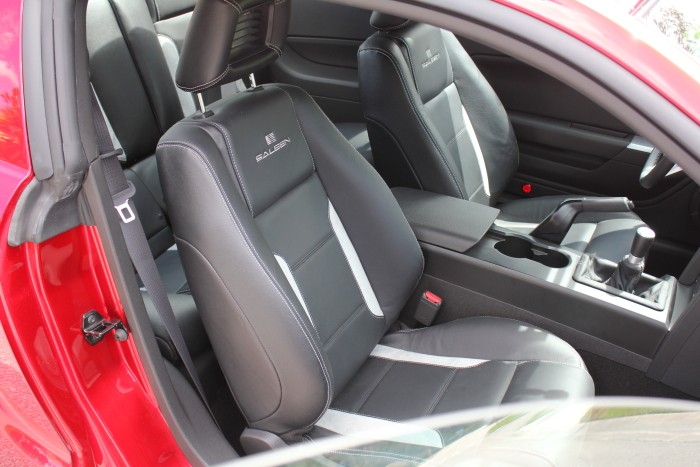 In the hands of a good driver-this is a mid 11 second 1/4 mile ride!
No problem for my son who can handle any manual transmission & power shift just like his Dad could 10 years ago.
Are you happy son? I actually put in writing for the 1st time ever that you can actually out drive your old man! However, i had to hit 65 and start collecting my social security before you were better than I as a performance driver.
To get that kind of performance, the Saleen team had to get S302Es power to the ground. This is accomplished with standard 20 inch, 5 spoke forged aluminum alloy wheels wrapped in Pirelli P-Zero Rosso tires.
Since power is nothing without control, the Extreme also features a Saleen Racecraft suspension and an all new, second generation Watts Link system that is sure to help the driver maintain control through the corners. The chassis system is rounded out by upgraded 4 wheel disc brakes with ABS and traction control. This performance brake system features 15 vented, slotted rotors with 6 piston calipers in the front and 11.8 rear vented discs with single piston calipers in the rear.
This truly is one heck of a ride! Not for the inexperienced driver or faint of heart!
Not too much I can add in the way of description as this is a Brand New
Showroom condition Saleen that still has the new car smell.
1st Time ever offered for sale!
Offered Exclusively on Ebay from world famous "The Mustang Barn" Museum in Jupiter,Florida. Never raced-Perfect Showroom New Cond.
Car includes both sets of keys and every bit of paperwork, manuals, MSRP window sticker and certification that it is car #40 of the 500 built.
Click here to participate in the discussion.