Price: BID
VIN: 1FABP41E3KF161003
Condition: Used
Vehicle Title: Clear
Year: 1989
Make: Ford
Model: Mustang
Trim: Saleen
Engine: 5.0L 302Cu. In. V8
Fuel Type: Gasoline
Transmission: Manual
Drive Type: RWD
Mileage: 52,455
Body Type: Hatchback
Options: 3.55:1 differential gear ratio
Warranty: Vehicle does NOT have an existing warranty
Exterior Color: Oxford White
Interior Color: Gray
For Sale By: Private Seller
eBay #: 172353061496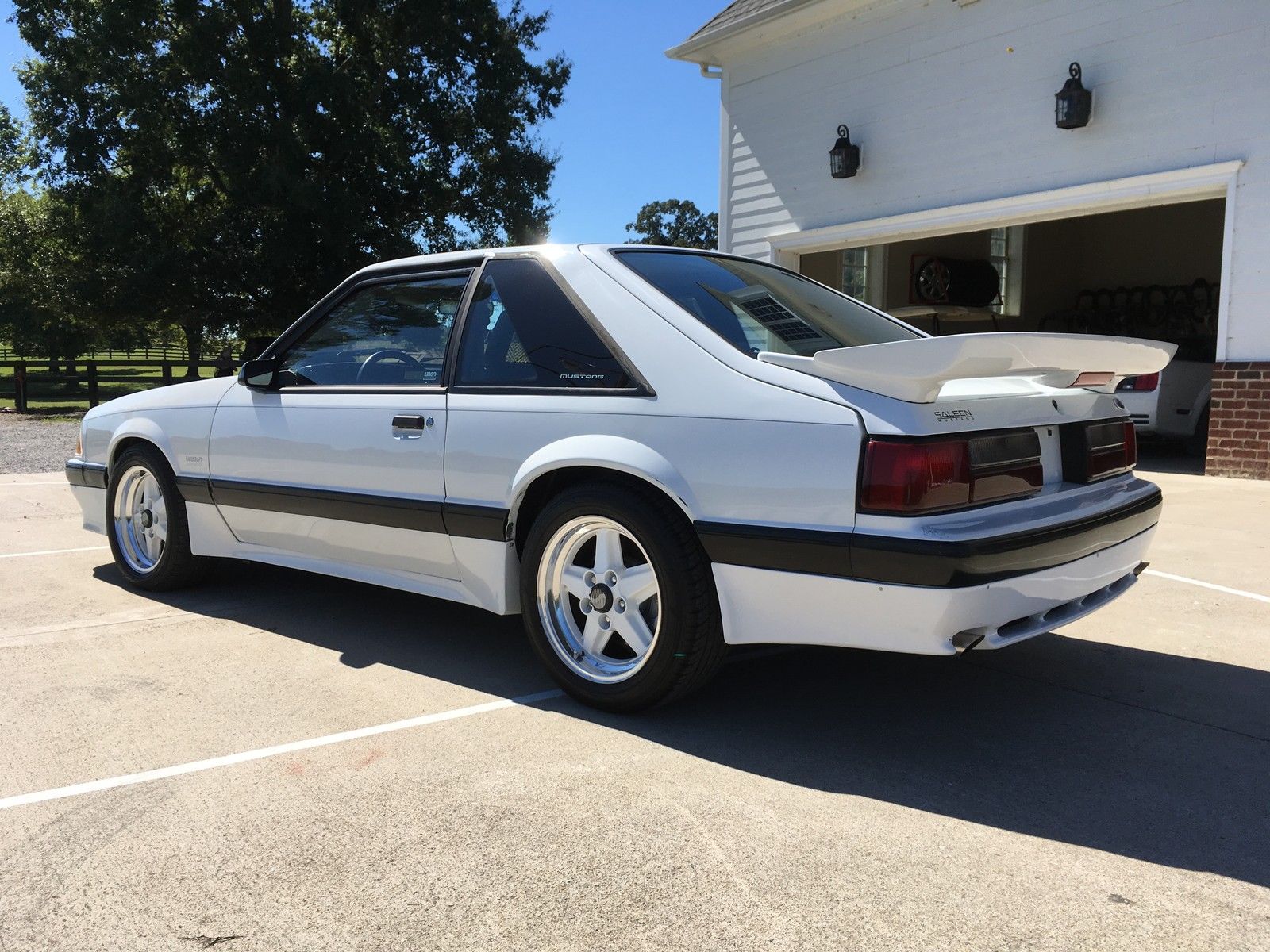 BARN FIND
I call it a barn find because it has basically been sitting in my garages over the years (and even temporarily in a barn). While not perfect, it is close! Completely stock 1989 Saleen 89-0352 with only 52,455 miles that literally drives and functions exactly as it did when I bought it (Numerous items have been replaced over time to keep it in top shape, but every part has always been OEM/FoMoCo/Saleen). My first new car was special-ordered in Austin, TX. Since then it has moved with me to Dallas, San Francisco, Denver and Richmond, VA. It has been driven sparingly over the years and always garaged. I love it and always will, but I simply don't use it like I should. I truly want someone who loves these cars to have it and enjoy it on a more frequent basis. For those that love Saleens, you will be blown away by all of the documents that I have from back in 1988 (year it was purchased). I have all the brochures, the window stickers, every document provided by Saleen and Ford. It has been fun to relive the memories and will be fun for the right buyer to have this for the future.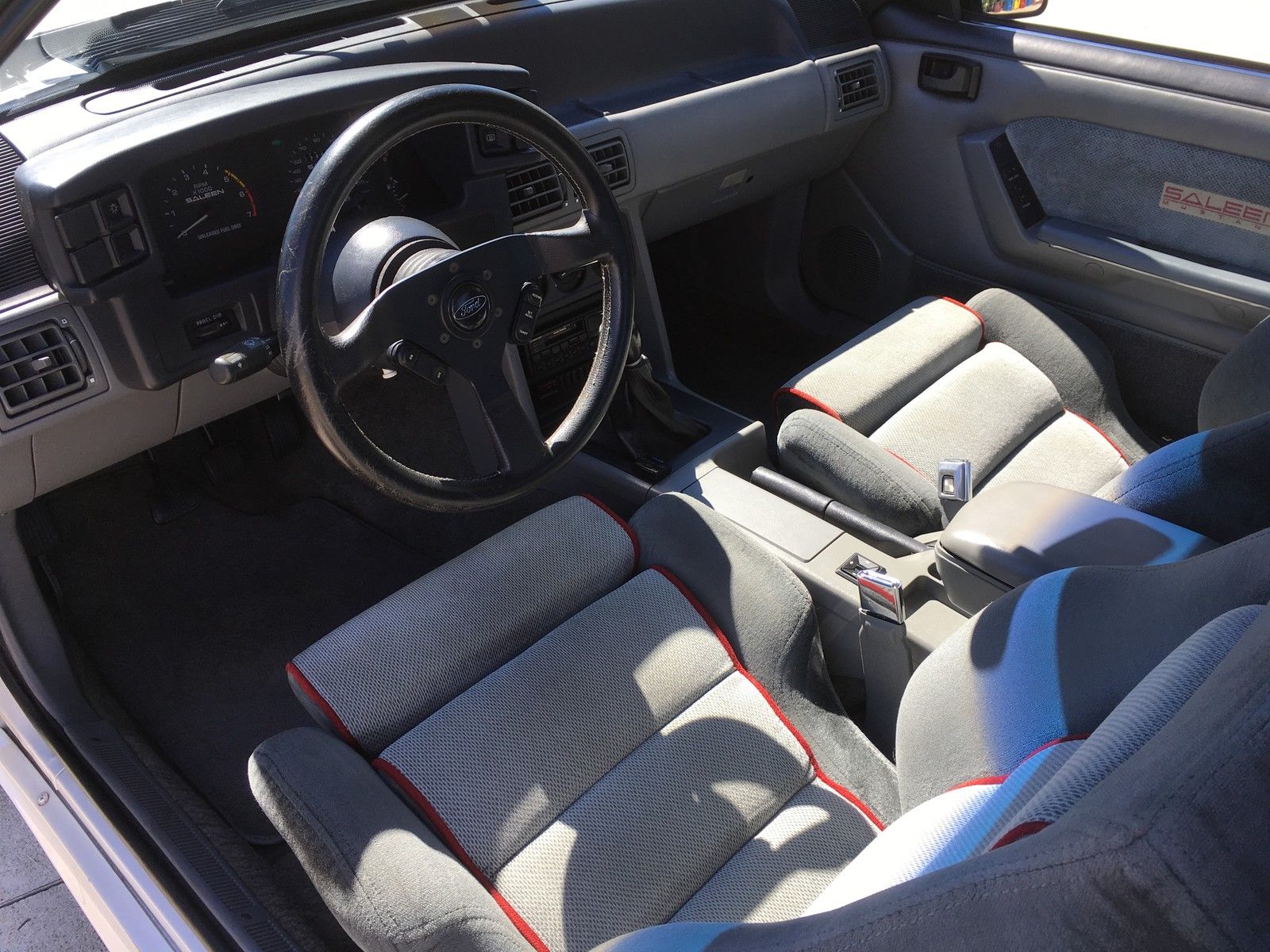 THE GOOD
As you can see in the pictures, the car is gorgeous. It is not a trailer queen, but you would be hard pressed to find a more beautiful representation of a fox-body Saleen that has actually been driven. Interior is truly a flawless 10/10. The car drives and shifts perfectly and the AC blows ice cold. It is a lot of fun to drive and draws constant accolades from anyone that sees it.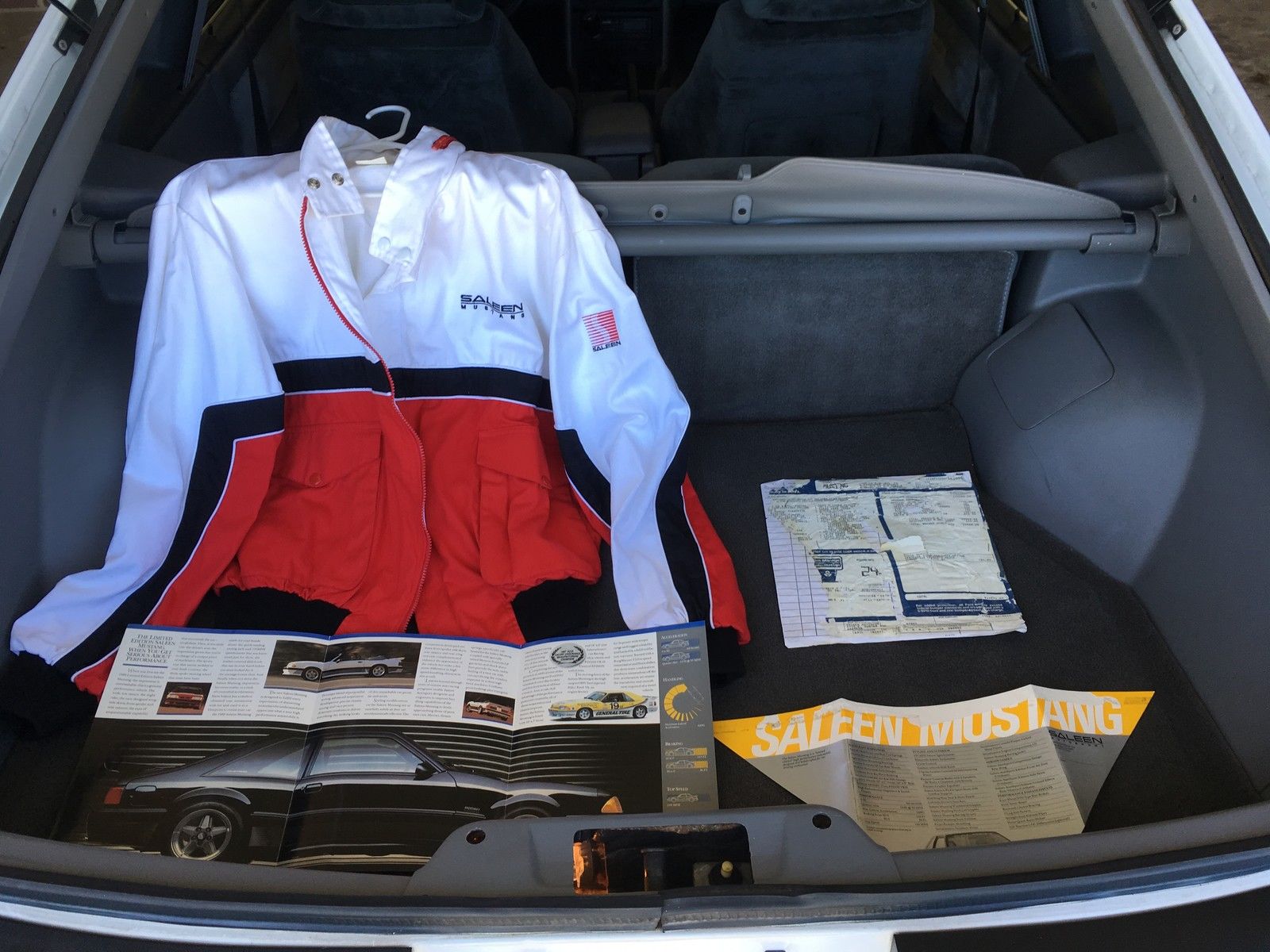 THE BAD
The exterior is an 8/10 mainly due to spider-webbing in the ground effects. This is from the only accident this car was ever in back in 1991, and it was self-induced! We forgot to set the parking brake on our manually-equipped Explorer and later found that the Explorer had rolled down the driveway right into the front of the Saleen. Not a good day :)! If you want it as a daily driver, I wouldn't change anything. If you want it as a show car that can be driven, then you will want to purchase a replacement ground effects kit ($689 on LMR.com). The only other major blemish is a small area above the left rear wheel well that was rubbed off while the car was being "professionally" moved from CO to VA. Other minor issues are the standard fox-body issues, like the black window moldings around the rear triangle Windows which simply fade over time no matter what you do!
I would happily answer any questions about the car and will provide all of the original documentation with the sale. While the money is important, I truly want to find the right home for this 28 year old time capsule. If you would like other pictures or videos, let me know and I will gladly provide. Anyone is welcome to setup time to come drive it. You won't be disappointed.
Click here to participate in the discussion.