Price: BID
VIN: 1FAFP42X14F107073
Vehicle Title: Clear
Year: 2004
Make: Ford
Model: Mustang
Body Type: Coupe
Number of Cylinders: 8
Engine: Supercharged 4.6
Fuel Type: Gasoline
Transmission: Manual 6 Speed
Exterior Color: Black with Silver Stripes
Interior Color: Charcoal
Mileage: 55,870
For Sale By: Schimmer Chevy Buick
Contact: 815-200-2675
eBay #: 261693506932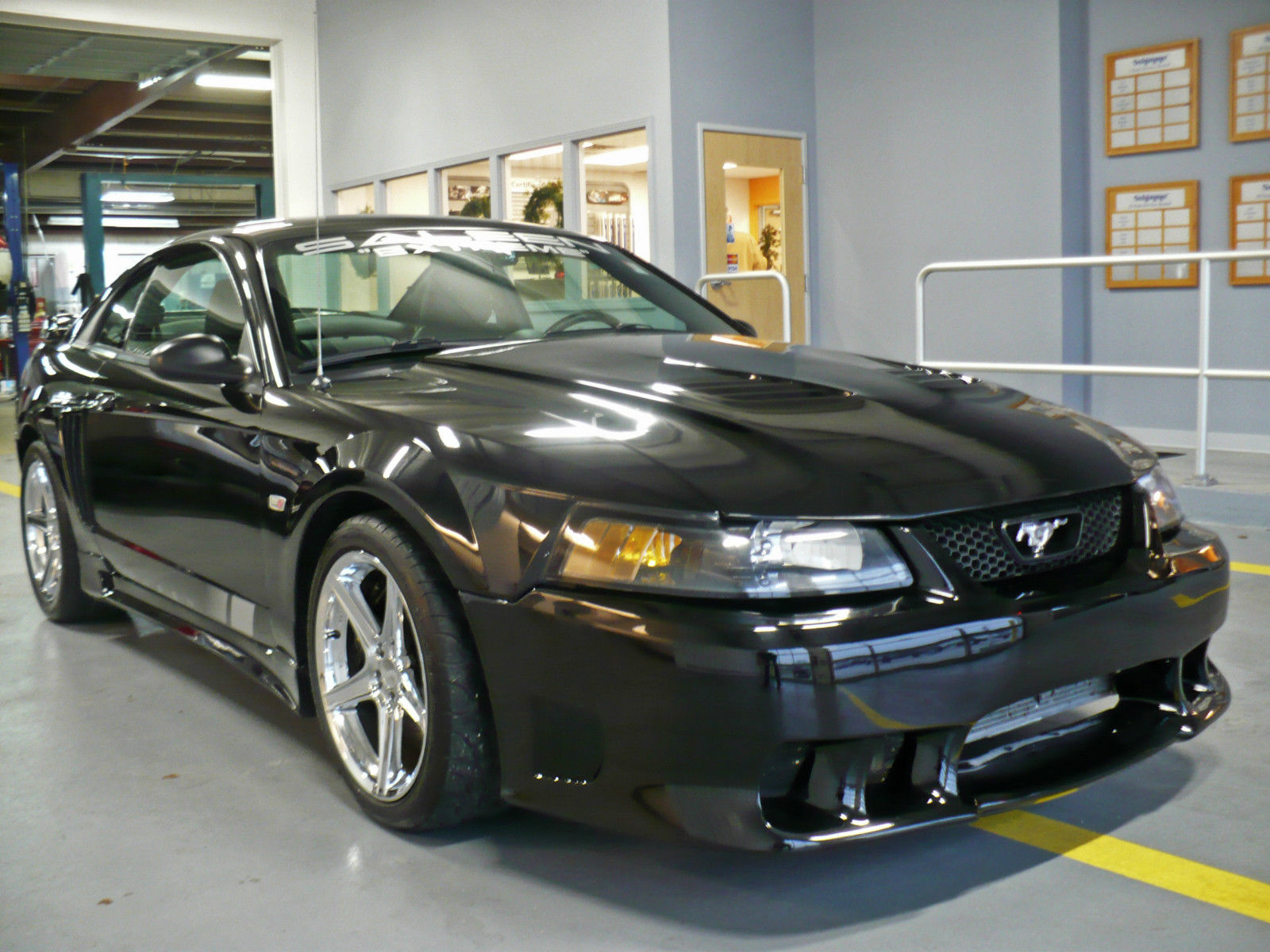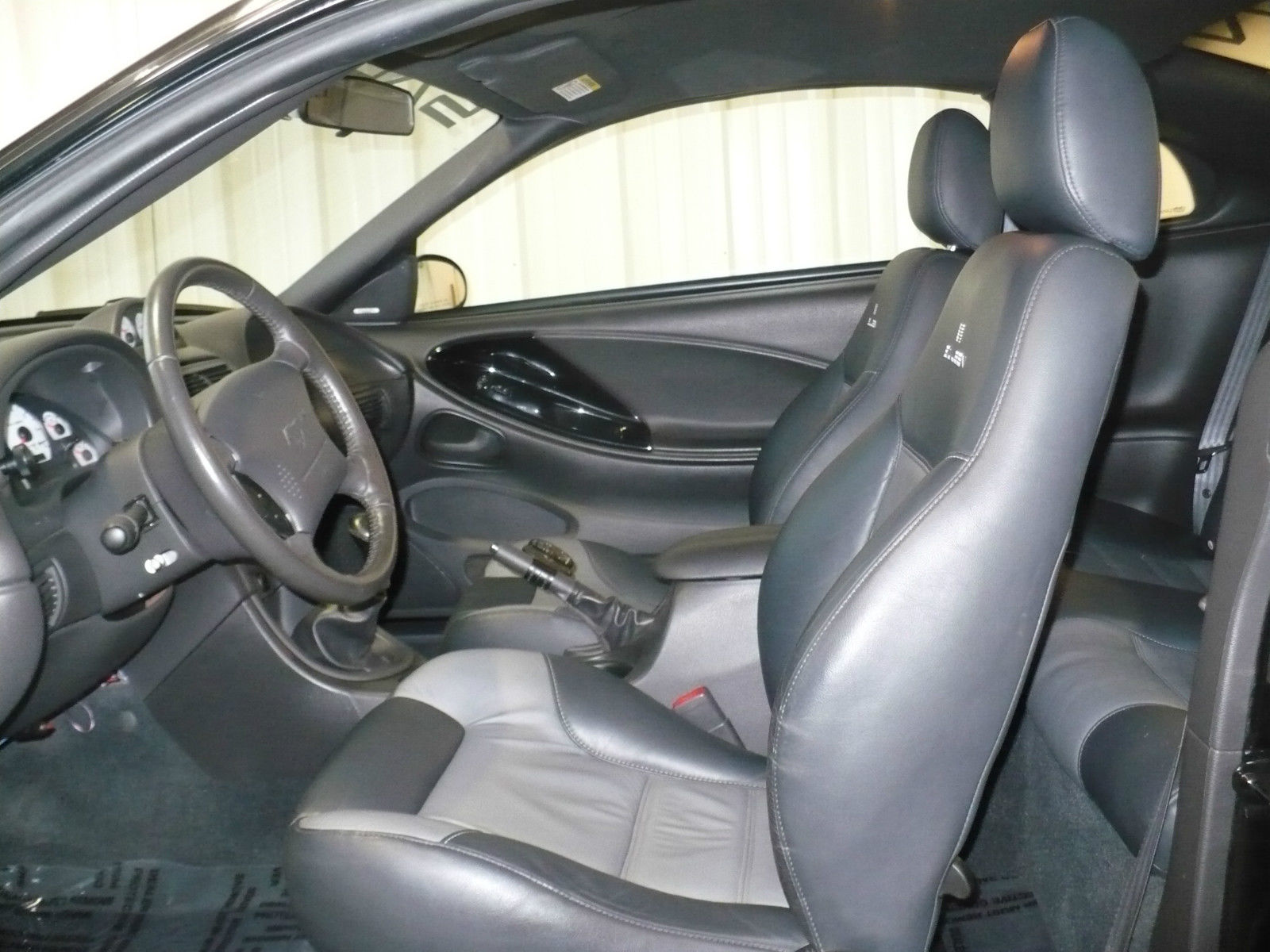 #11 – Here is a 2004 Saleen S281E Saleen Extreme – Supercharged V8 pumping out 445HP, but with an upgraded cooler on the Supercharger putting out even more! The Intercoler for the SuperCharger was replaced by a Chicane Intercoler by Chicane Sport Tuning out of Torrance, CA in 2005, along with a larger E Pulley.
Only 55,870 miles – In great overall condition.
Tires are OK – They will eventually need to be replaced. Brembo Brakes are very nice and problem free. Chrome wheels look great. Only a few rock chips in the hood. Decals all look great. Exhaust sounds amazing!
Interior looks awesome, with only a bit of wear on the driver seat. Passenger seat and rear seats looks like new and never sat in. Leather-Wrapped Steering Wheel likewise looks awesome. Custom Pioneer Audio with Mach Speakers. Power Driver Seat works well. Short Throw shifter is very snappy. The belt is a bit noisey, but it might be from when we detailed the engine. Or it might need to be replaced.
Lots of paper work, including a Dyno sheet. Signature of Steve Saleen in the glove box.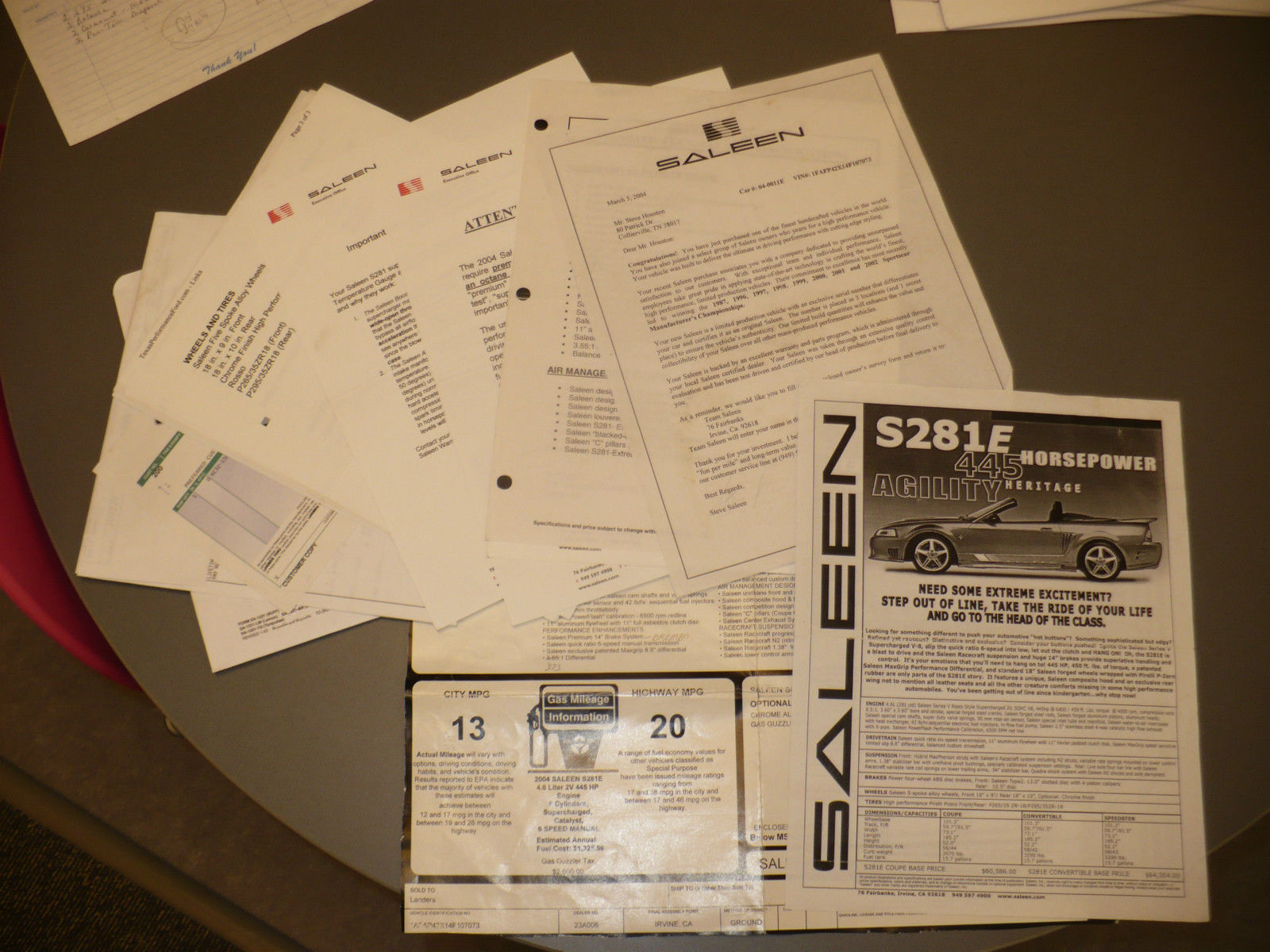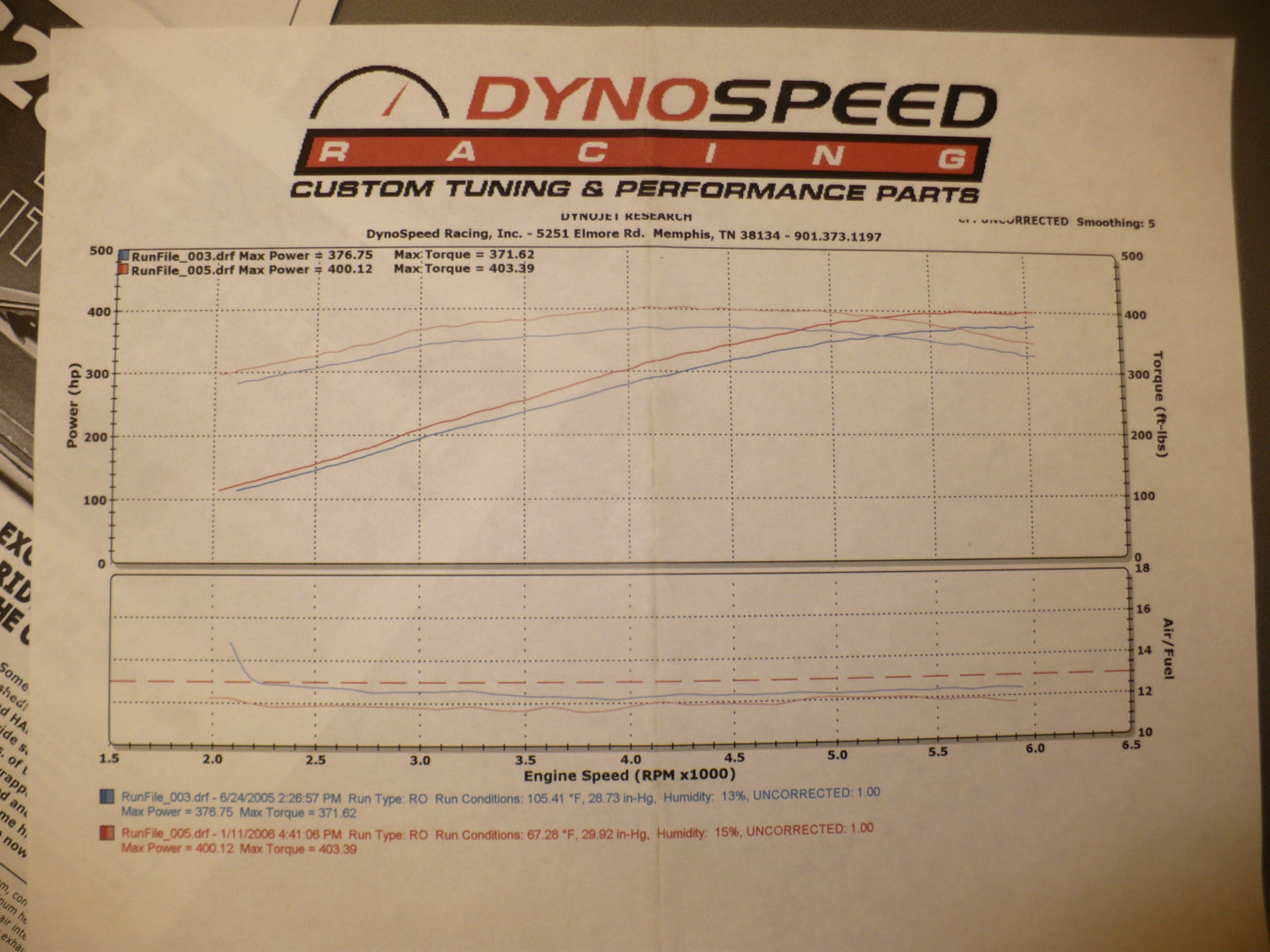 The previous owner had hit a racoon while driving — the front lower bumper on the right side was damaged along with the corner of the radiator/cooler. The entire bumper was replaced with a Saleen replacement, and the original radiator, which was black, was complete replaced instead of being fixed (which was an option since it was only bent a little). The new radiator is larger and silver in color.. The accident was reported, so the AutoCheck/CarFax shows it. But the damage was very limited.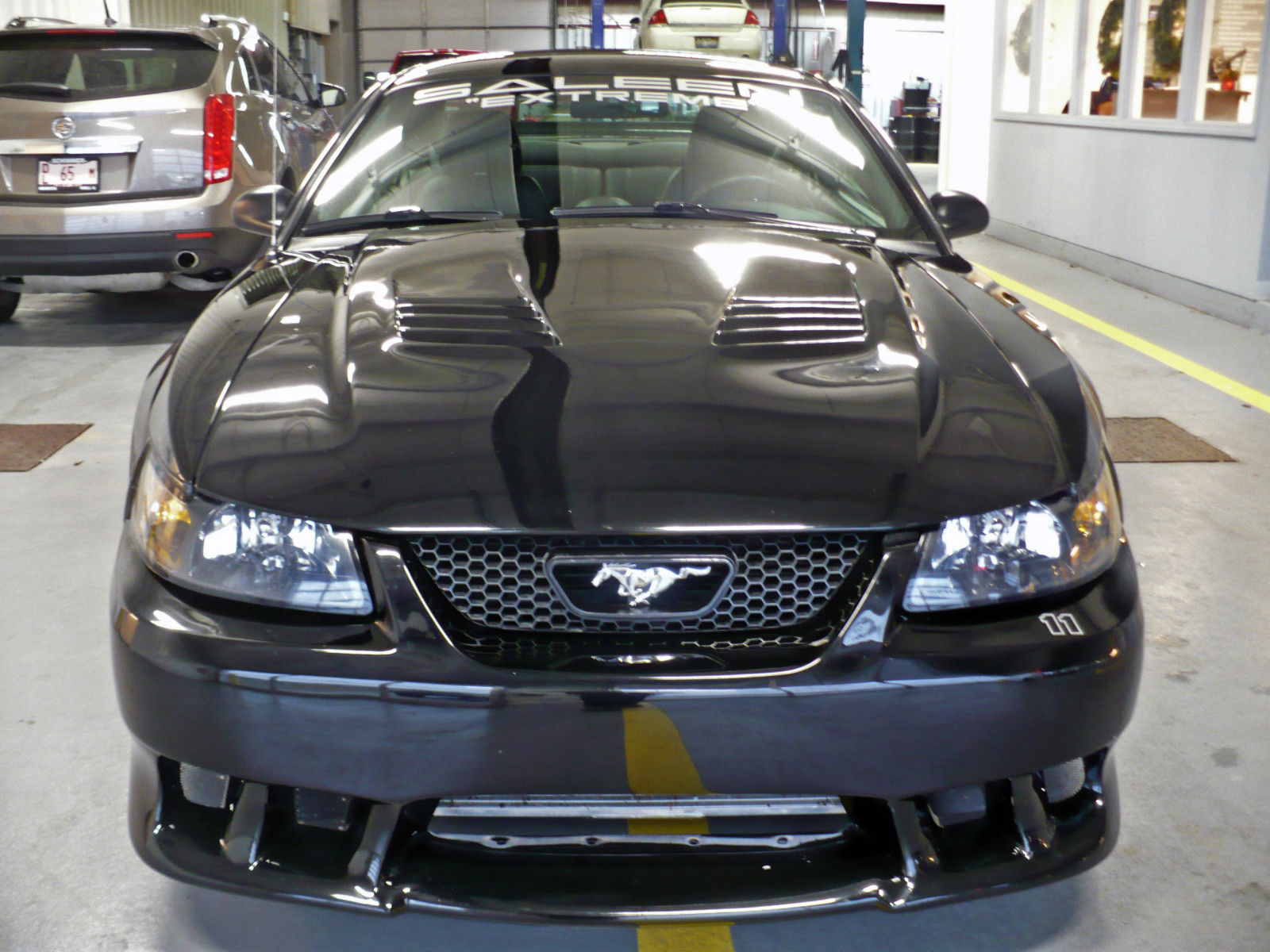 NOTE: The Window sticker has a typo on the Vin Number (it shows 1afap42x14f107073) — I have called Saleen and confirmed the Vin # 1fafp42x14f107073. All the details check out — #11, Black Coupe, S281E. You can call Saleen yourself if you want to confirm.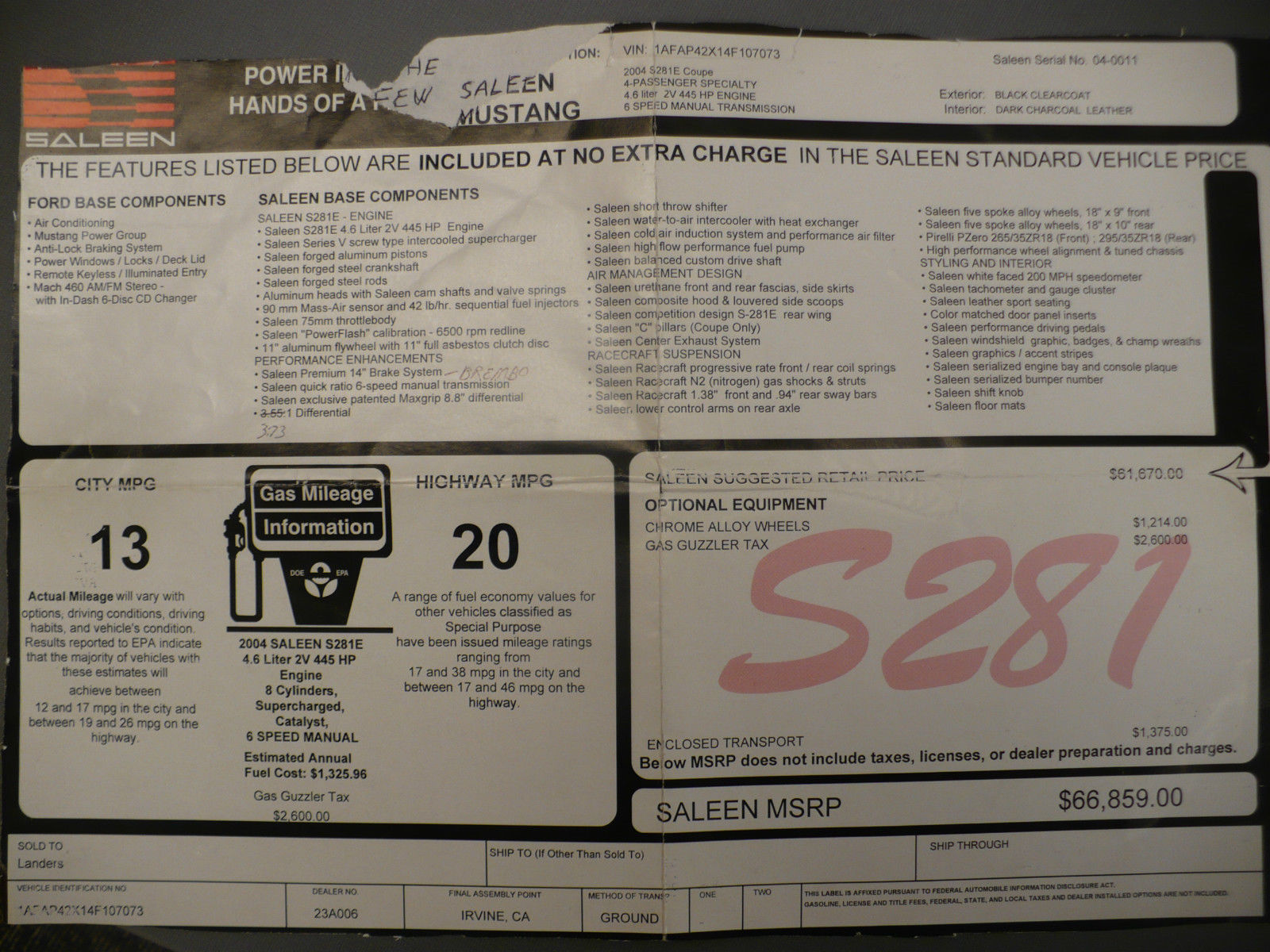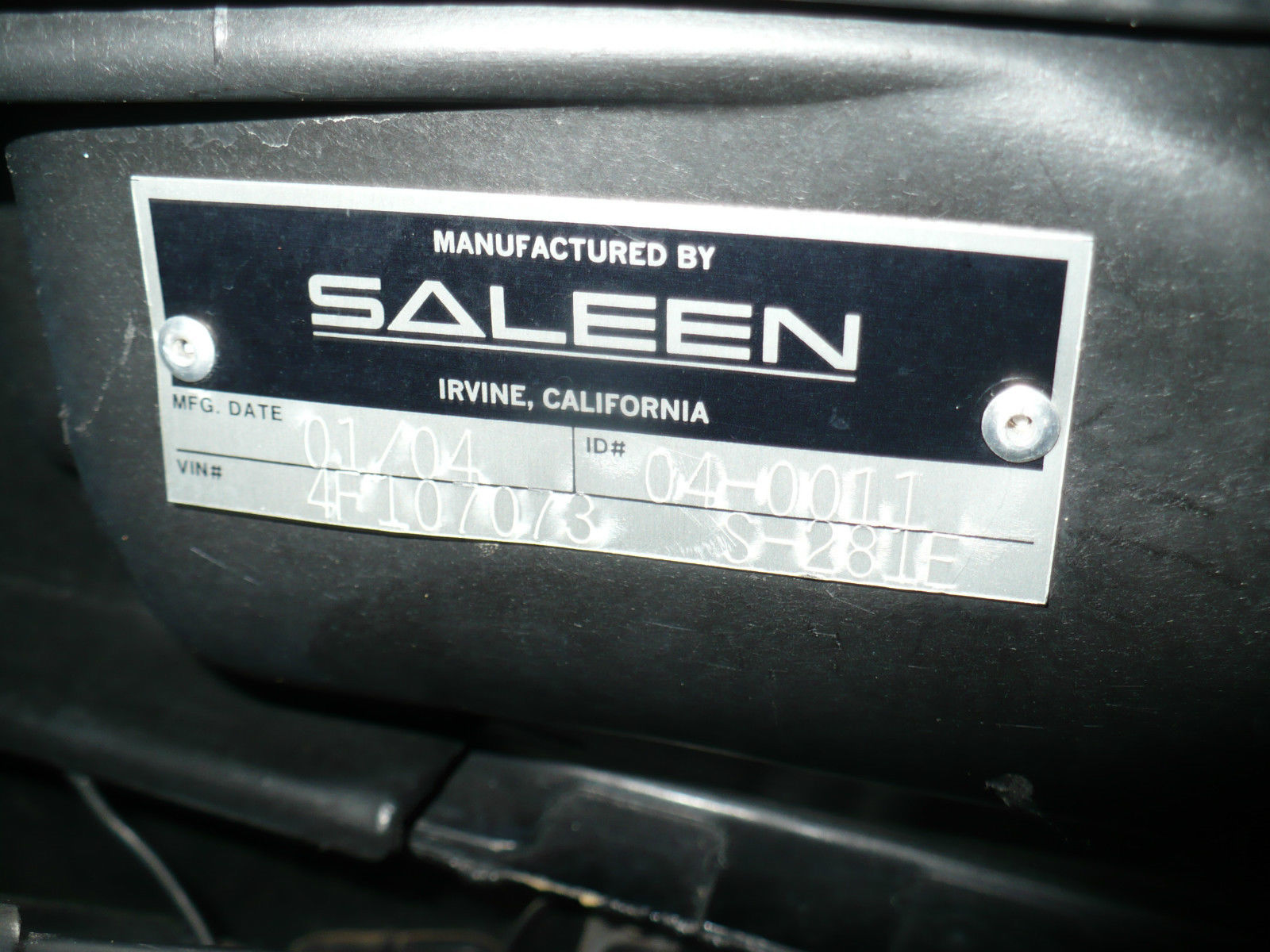 30 Day / 1000 POWERTRAIN Warranty provided by us – Schimmer Chevrolet Buick in Mendota Illinois. Work to be done by us. Extended, Nationwide Warranties are available from us. We can ship this vehicle if necessary, but it is the buyer's responsibility to pay for shipping. If you would like a quote on shipping via transport, please contact me and I will assist.
This vehicle is available for in person inspection. No joy rides — Serious buyers only.
If you are out of state and would like to pick up the vehicle in person, I can arrange to have you picked up from an airport of your choice, either O'Hare, Midway, or Bloomington is a good choice. I can also arrange lodging if you needed to stay over night.
Any questions, please let me know. You can call or text me, Nick, direct @ 815-200-2675.
Check out this video!

Click here to participate in the discussion.