FOR IMMEDIATE RELEASE
Impressive year on the horizon for Saleen
Saleen Automotive Inc. (OTCQB: SLNN) Corona, CA – (February 2, 2015)
A new generation of Mustang history has begun as Saleen Automotive ships the first versions of the all-new 302 Mustangs from their Southern California production facility. Keeping with the formula that Saleen uses to produce its instantly recognizable vehicles since 1984, these first models are White Label versions and serve as the launch as Saleen ramps up production of the all-new Mustang.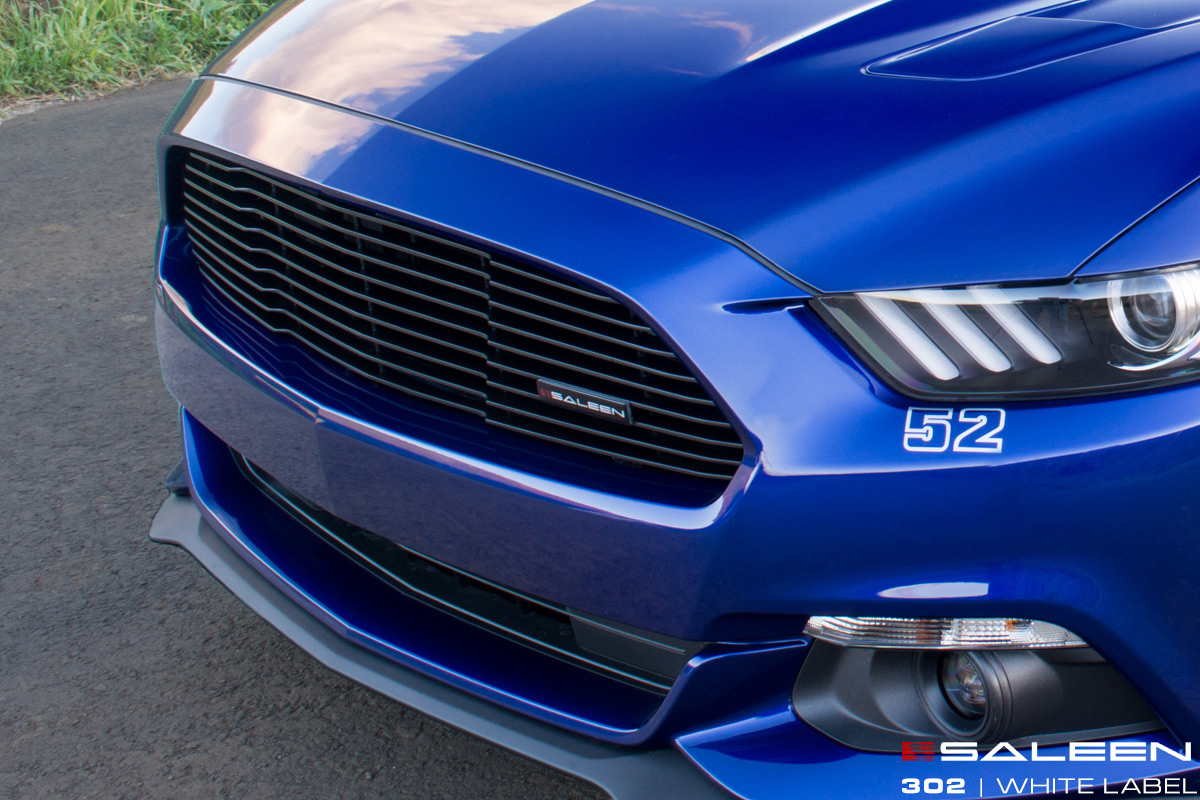 The Saleen Advantage
As the introductory model to the Saleen 302 model lineup, the White Label touts an incredible list of features in a complete vehicle. The White Label utilizes a 302 cubic inch V8 engine with premium calibration to produce 450 naturally aspirated horsepower. Superior handling on the Saleen 302 is maintained by specific-rate suspension springs and sway bar bushings and links, with traction managed by the staggered 20″ wheels and Z-rated tires. Aerodynamics and aesthetics on the Saleen 302 include a high-volume intake grille, quarter window panel, and high downforce rear wing atop a Saleen taillight panel. Akin to the rest of the vehicles that Saleen produces, a limited number of these Mustangs will be produced and each one will receive a serialized number. Saleen is the only manufacturer in the world to offer a vehicle with this much power, remarkable styling, and limited number exclusivity with prices starting in the low $40,000s.
According to Bloomberg, "The U.S. auto industry is poised for an unprecedented sixth straight annual sales increase next year." Combine this with the fact that the Ford Mustang outsold the Chevrolet Camaro and the Dodge Challenger combined in November of last year, according to autoguide.com, and you can see that Saleen 302 Mustang is headed for a historic year.
"These are the best Mustangs I have ever built" asserted Steve Saleen, CEO of Saleen Automotive. "We are in for a thrill ride as this car will take us to levels we have never seen before."
More Than One Trick Pony
Along with the White Label model, Saleen also offers Yellow and Black Label versions for an enhanced experience. The Yellow Label comes equipped with a Saleen supercharged 302 ci engine. While the Black Label is the no holds barred, fully loaded big brother of the two and will be revealed at a special event on March 20, 2015. For more information, or to place an order for any of the three versions of the 302, visit saleen.com.

About Saleen Automotive, Inc.
Saleen is an American niche manufacturer of lifestyle ultra-high performance vehicles, technical performance parts, lifestyle accessories and apparel. With more than 30 years of automotive heritage, Saleen has continually set the bar for automotive design and performance engineering in both street and racing applications. As a Specialty Vehicle brand since 1984, Saleen offers a range of White, Yellow, and Black Label high-performance vehicles: The Saleen 302 Mustang, Saleen 570 Challenger, Saleen 620 Camaro, and the Tesla Model S based Saleen ST.
Everything at Saleen is literally built from the ground-up, by skillful hands. The Saleen staff consists of a wide range of designers, R & D engineers and production team members that works together pushing the envelope of development, manufacturing, and certification of high-performance specialty vehicles. Learn more at www.saleen.com
Tel: 714.400.2121
Email: pr@saleen.com
Click here to participate in the discussion.
[Source: Saleen Automotive]