From our friends at Saleen Club of America.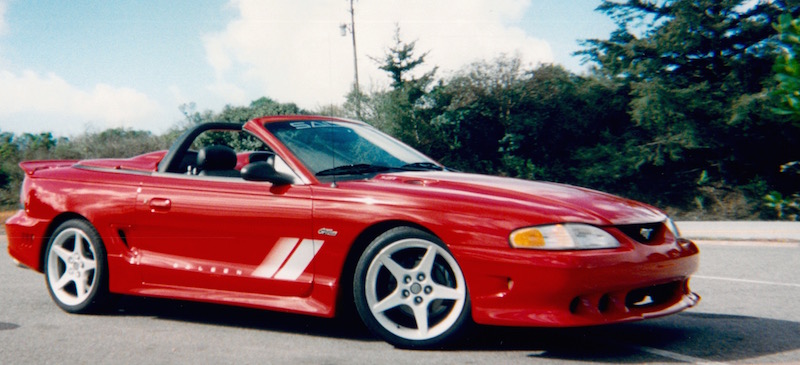 Once upon a time, I owned 96-0356, a Rio Red Saleen Mustang S281 Speedster. According to Carfax, the car has changed hands a few times since I sold it, and was last seen in Northern California … maybe 2 hours north of where I live now.
I sold it to a dealer named Kassabian Motors, now known as My Hot Cars (myhotcars.com), who in turn sold it to owner #2. As you'll see on the report, owner #4 registered it in Rohnert Park in 2011. I currently live in Lafayette, CA, so Rohnert Park isn't too far, but just far enough that I can't really pop up there and wait for it to emerge every weekend.
It doesn't list as totaled or salvaged, yet with no additional maintenance entries, I assume it's either serviced by the owner, or is registered as Planned Non Operational.
The VIN of my car is 1FALP45X6TF217386. I have checked with local Mustang clubs in Sonoma County, and haven't gotten any responses from them. It doesn't appear to have been serviced in the last few years, or at least not at any shop that would register such service in a way that it would appear on Carfax.
I sold 96-0356 prior to getting married in 1998. My divorce will be final soon, and I'd like to pick up where I left off with my car.
Thanks!
-Clay Loveless
Click here to participate in the discussion.
[Source: Saleen Club of America]