1994 V6 Sport by Steve Saleen
Condition: Excellent
Cylinders: 6 cylinders
Drive: RWD
Fuel: Gas
Odometer: 60,957
Paint color: Laser Red
Size: Compact
Title status: Clean
Transmission: Automatic
Type: Coupe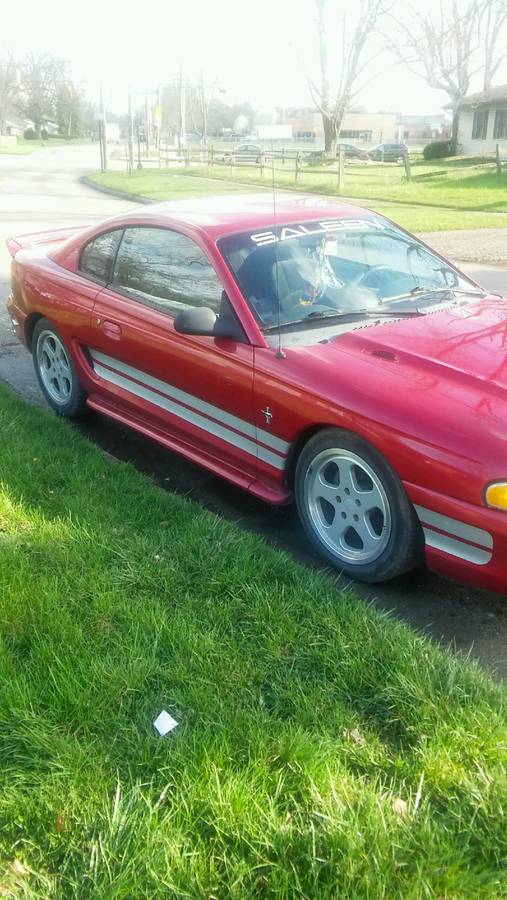 Would be a great buy for an enthusiast or collector! (Read entire description before inquiring!)
The vehicle is a 1994 V6 Sport Saleen, 1 of 29 ever made. This car has 60k miles and will be increasing every so often as I drive it occasionally. I purchased the car from the original owner at 39k miles, I'm the second owner.
Car is a v6 with an automatic transmission. This making it less desirable, I'm not looking for Cobra prices. Everything in the car is original from factory aside from the following:
* OEM front struts. (Originals were RaceCraft) replaced approx. 15k miles ago.
* Passenger and driver front sway bar links. Replaced approx. 10k miles ago.
* Battery (Duralast Gold) replaced a few months ago, still has warranty.
* Thermostat replaced approx. 4k miles ago.
* Both fronts, and rear passenger side Brakes and Rotors (of course)
* And other little tune-up parts.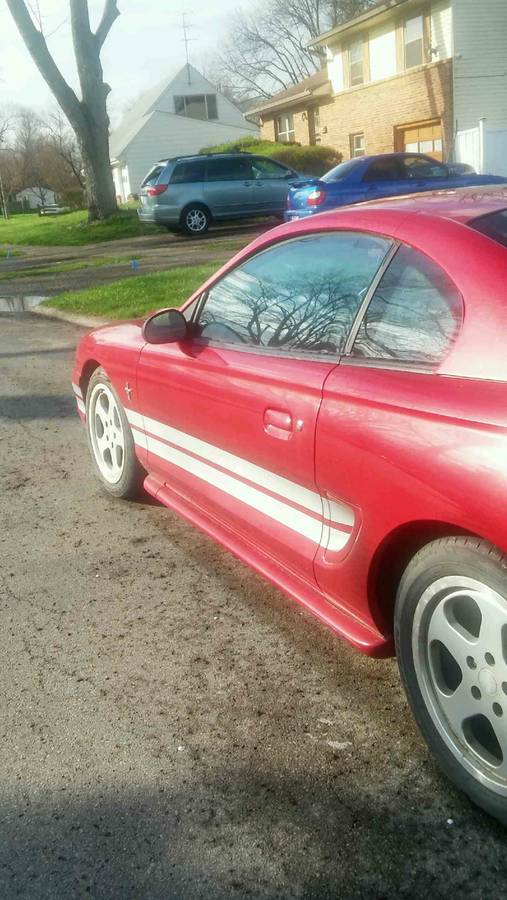 Aside from these everything else is original, I did not add a sound system or aftermarket body parts. NOTHING.
Clean title, no accidents and body parts have matching numbers. Car does not burn any fluids. Has the stock dual exhaust that was put on when built.
There is no rust (only some surface rust on the strut towers) and this is the first winter this car has ever seen. Car is not perfect, there's some scratches and dings but 90% of the paint on this car is factory paint. Overall condition for a 22 year old car is very good. She could use a good wash/detailing.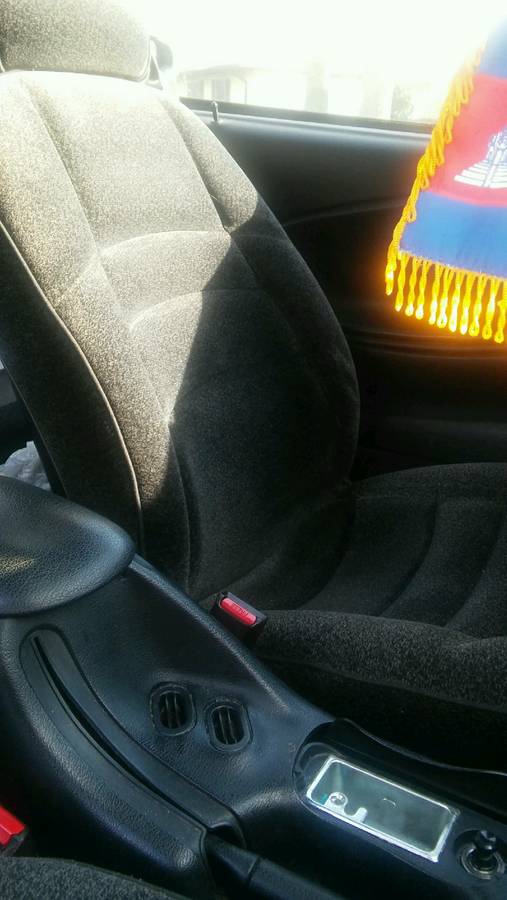 The interior is all original the only thing showing wear is the gear shift knob, haven't taken my steering wheel cover to see if there is any wear on it but, the dash and console has no cracks or fade spots. Cloth seats have no rips or tears, just a small burn hole in the passenger seat. Car's interior is 100% original!
There are a few things that need replaced that I'm looking to get done:
Rear driver's side brakes need replaced, I have been having trouble in doing so because of the old McGard wheel locks. My old key broke, I purchased a new one and that one broke as well. I have new Duralast pads and a rotors to go with the vehicle.
The car has slight camber on the front wheels, from what I've researched it is due to having an aftermarket setup previously and oem struts with the racecraft springs. May need to purchase a whole new aftermarket suspension setup. I've taken it to get a rotation, balancing and alignment and it just popped back out. I have changed the tie rods, ball joints, and sway bar links before going to get the alignment. This was around 50k miles.
There is a slight water pump leak, its not a significant leak, it may just need a new gasket.
The more I fix, the higher the price expectancy. I've recently purchased a new car and no longer need this one.
BEFORE YOU SEND ME EMAILS SAYING V6 SPORTS DO NOT EXIST, GO TO GOOGLE AND LOOK UP "Saleen v6 sport for sale". THERE ARE PLENTY OF MUSTANG FORUMS TO CONFIRM AND EVEN SHOW OTHER ONES IN EXISTENCE.
Feel free to email with questions, thanks for looking! Price is obo, no lowballs! I will entertain any trades + cash, mostly looking for cash.
Click here to participate in the discussion.