By: MIKE MONTICELLO on June 8, 2010
Original Article: ROAD & TRACK – BUSINESS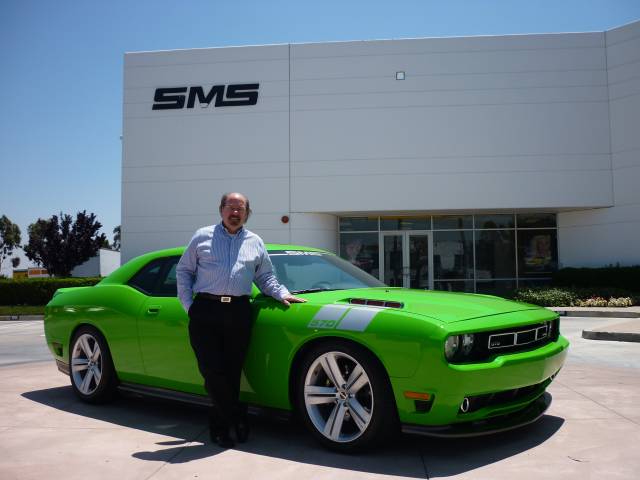 The famous Mustang tuner, and former builder of the awe-inspiring twin-turbo Saleen S7, is back in business at a new facility in Corona, California, that's what. But his new company, called SMS Supercars ("SMS" stands for Steve M. Saleen), is no longer so Ford- and Mustang-centric. Besides building its own version of the 2011 Mustang GT (SMS has managed to massage the new 5.0 to 450 normally aspirated horsepower, up from 412 bhp), SMS is tuning Dodge Challengers and will soon tackle the Chevrolet Camaro.
Work is ongoing at the 150,000 square-foot facility, but so far it looks like Saleen has some great new digs. I especially got a kick out of the fact that everyone's office is named after a famous race track. Heck, they even named a staircase The Corkscrew, in honor of the famous elevation-dropping turn complex at Mazda Raceway Laguna Seca.
By the way, that's Steve Saleen standing in front of an SMS 570 Challenger, which makes 500 bhp and 500 lb.-ft. of torque due to an SMS 296 supercharger system. And that green paint? It's an SMS-exclusive color called Sour Apple Green. It might be a good guess that Road & Track will be testing this car soon. Stay tuned for performance numbers.
It also might be a good guess that Saleen has even bigger plans down the road, meaning something along the lines of another S7-type performance car. His words: "I didn't call it SMS Supercars for no reason."