Price: $16,995.00
VIN: 1FABP41E7HF167993
Vehicle Title: Clear
Year: 1987
Make: Ford
Model: Mustang
Body Type: Hatchback
Number of Cylinders: 8
Engine: 5.0L 302Cu. In. V8 GAS OHV Naturally Aspirated
Fuel Type: Gasoline
Transmission: Manual 5 Speed
Exterior Color: Black with Silver Stripes
Interior Color: Gray
Mileage: 33,616
For Sale By: Desert Autosport
eBay #: 252215774026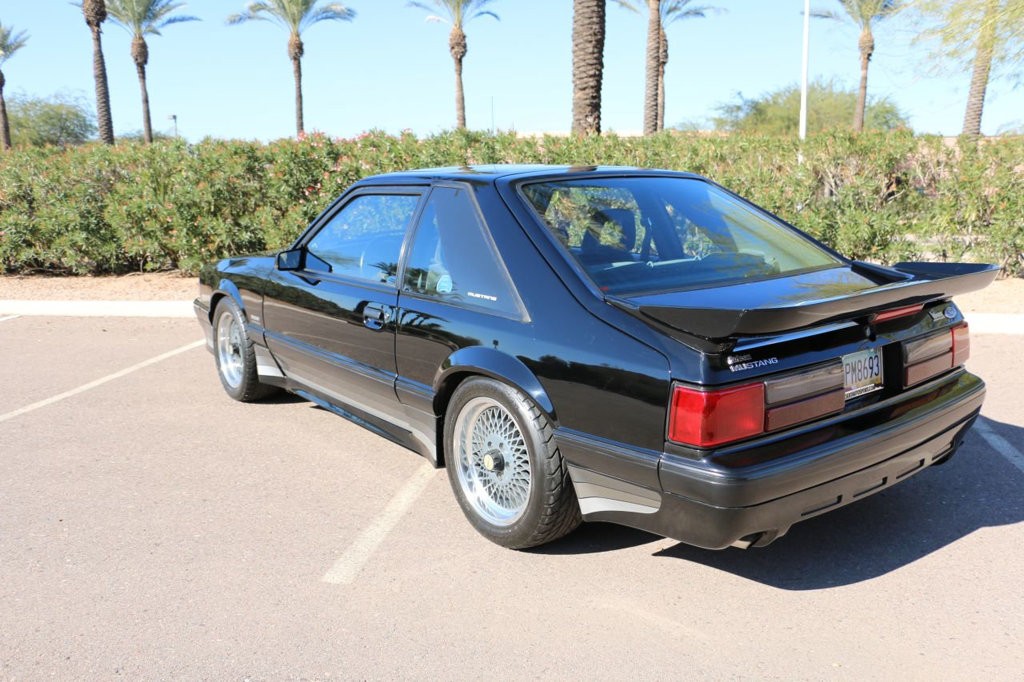 Vehicle Overview
1987 FORD MUSTANG SALEEN, 33K MILES, 5.0L, UNTOUCHED STOCK ORIGINAL, VERY CLEAN, 5SPD
Up for sale is my 1987 Ford Mustang Saleen hatchback. No clone here, this is the real deal. It is car #45 of 278 Saleen Mustangs made in 1987. It has 33,000 original miles and has never been modified, wrecked or abused in any way, shape or form. I have had several Saleen's over the years and it is the nicest one I have seen in a very long time. I searched long and hard to find this car and the only reason I am selling it is because I recently purchased a 1993 Cobra R and needed the parking space but still could not part with the Saleen and then 2 weeks ago I bought a 2000 Cobra R also so now the Saleen needs to find a new home.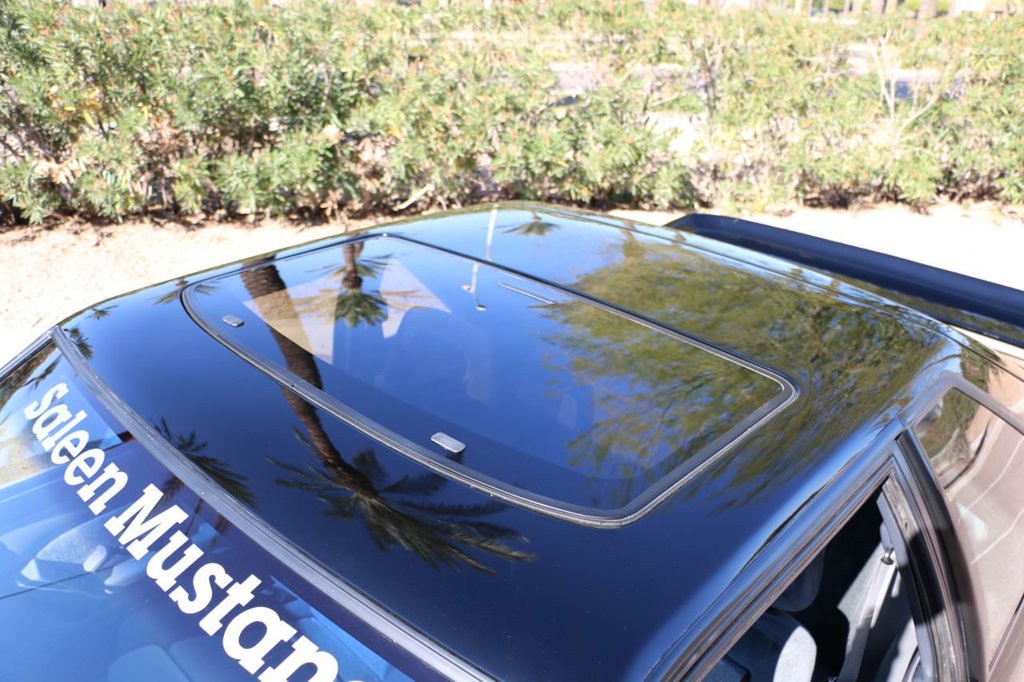 It is 1 of 2 Black Saleens built in 1987 with a factory sunroof which is a pretty rare option by itself. It is a 2 owner car from new and I have all the original Ford and Saleen paperwork including the Window sticker, books, records, manuals, Saleen sales brochures and more. The car was sold through Performance Autosport in 2002 with 5,000 miles on it to the second owner. I have several maintenance receipts from over the years and the majority of them were air conditioning repairs and yes it currently works and blows cold!!! The car even still has the original Escort radar detector that came as original equipment on all 1987 Saleen's.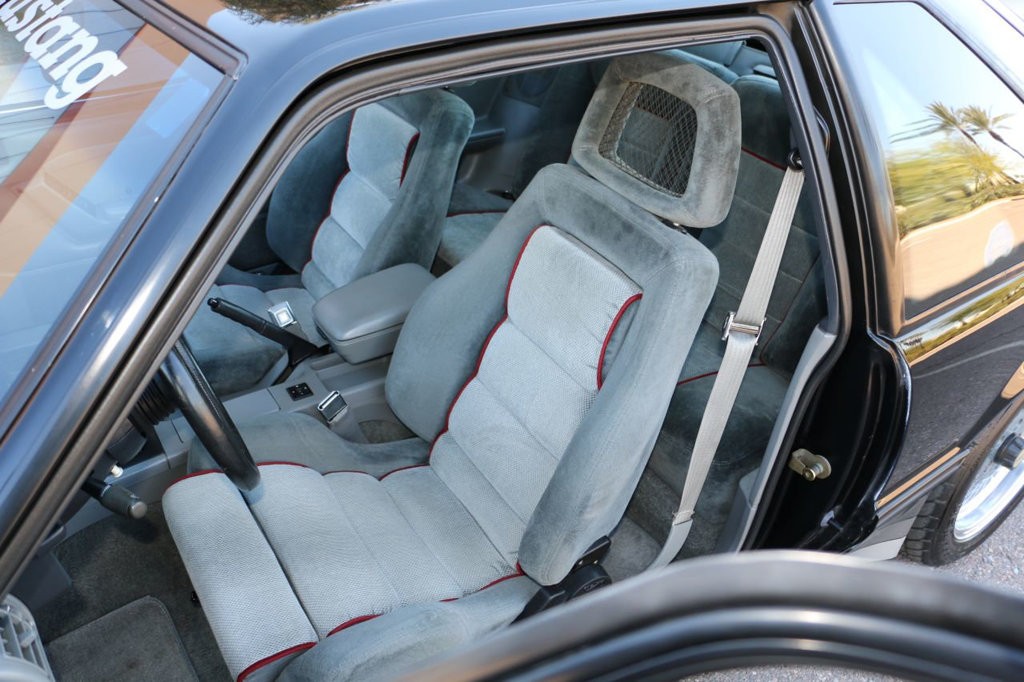 The paint and body are in excellent shape especially considering 1987 Ford black paint was terrible at best and it shines bright and shows great from every angle. The only blem worth mentioning on the whole car is the rear spoiler has some hairline cracks in various places which is very common. It could easy be fixed and made perfect but cars are only original once. The interior is like new and everything on the car works. Mechanically it is a please to drive and really is a flashback car. Everything is still tight and feels solid like only a low mileage car can. I have had lots of fox bodies since I was a kid and no matter how much time and money I spent on them you can never put them back together the same as when they left the factory.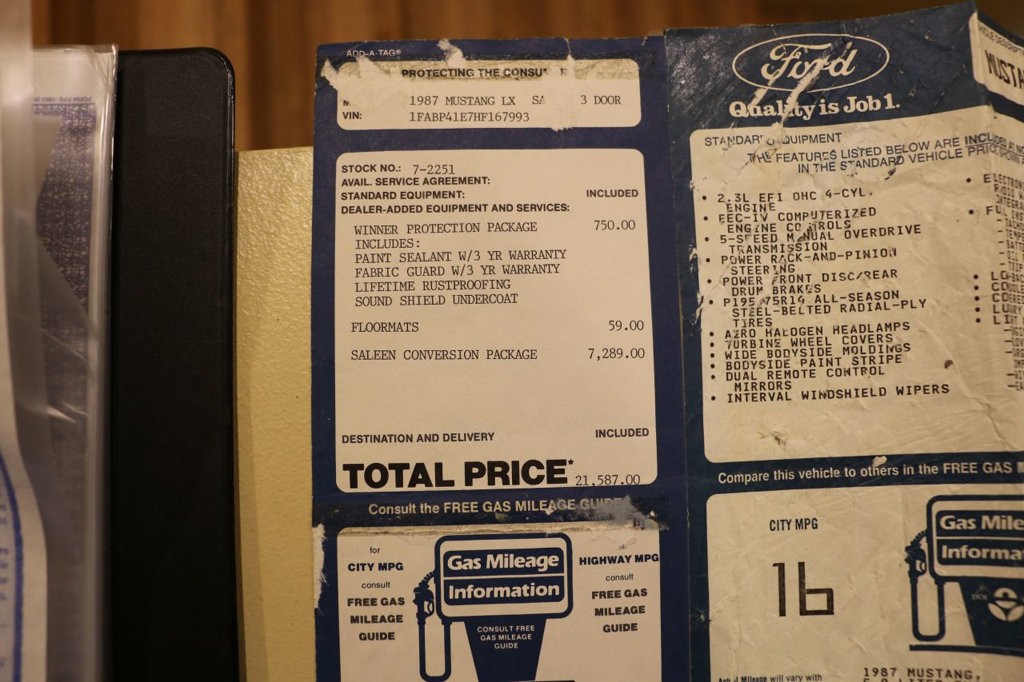 If you have any questions please do not email me, call me instead. It may take me several days to respond to an email but I am always available by phone. Please call Randy at 480-206-1701
Click here to participate in the discussion.