THE ALL-AMERICAN SALEEN S7 SUPERCAR: One of only four naturally aspirated ultra-rare S7s with Saleen's Competition package offered at Scottsdale
November 16, 2015
Posted by Barrett-Jackson
Written by independent automotive journalist Donald Farr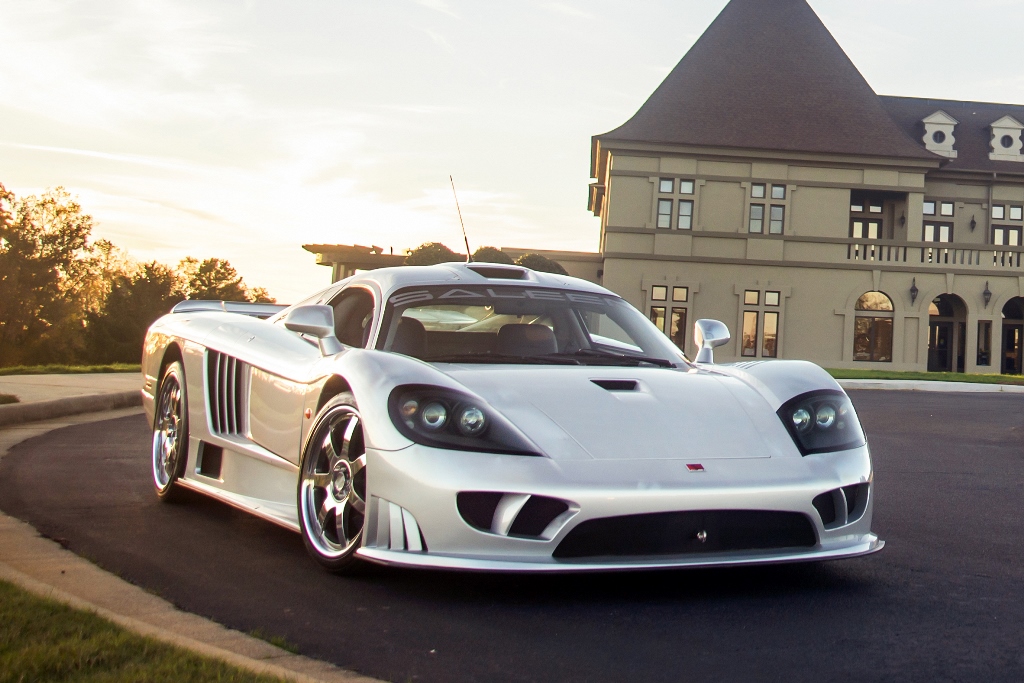 Like Carroll Shelby 20 years before him, Steve Saleen funded his desire to race by taking existing Ford products like the Mustang and modifying them into high-performance street vehicles, then selling through Ford dealers. The Saleen Mustang, introduced in 1984, brought Saleen Autosport to prominence in a time when the 5.0-liter HO Mustang reined supreme as one of America's most popular performance cars. Saleen stamped his competition credentials in 1987 when his Saleen Mustang race team won the SCCA's Showroom Stock Escort Endurance series championship, followed by SCCA World Challenge championships ‒ in Saleen Mustangs campaigned by the Saleen/Allen "RRR" Speedlab Team with comedian Tim Allen ‒ in 1996, 1997 and 1998.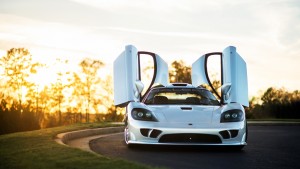 By the end of the millennium, Steve Saleen had collected an impressive number of "checkmarks" on his personal bucket list: Create a car company, establish Saleen as a premier brand in the American performance market, win national racing championships, and race at Indy and LeMans. But also like Shelby, Saleen wanted to build his own supercar, one created entirely from a blank sheet of paper and not from an existing platform. Shelby did it in 1999 with his Series One. In 2000, Saleen Automotive introduced the S7.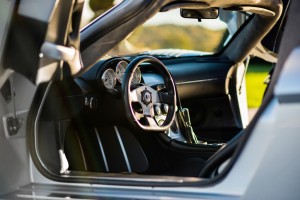 Unveiled on August 19, 2000, at the Monterey Historic Races at Laguna Seca Raceway, the Saleen S7 press release revealed Saleen's goal for his new supercar: "The S7 is designed to compete with the fastest, quickest, best handling, most luxurious grand touring cars in the world while providing a distinctly American driving experience for the fortunate few who will own one. The S7 was conceived to combine the performance of a track-only race car with the driving pleasure of a road car."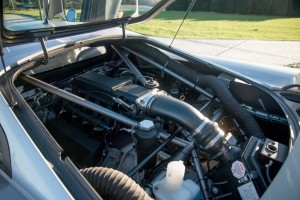 Saleen Automotive enlisted Phil Frank for body and interior design, Billy Tally for engine development, Ray Mallock for engineering and Hidden Creek Industries for resources and initial funding. Essentially, the S7 was designed around Tally's engine, a 7.0-liter version of Ford's 351 Windsor small block with high-tech components – including aluminum block and cylinder heads, stainless-steel valves and titanium retainers – to develop 550 horsepower without supercharging or turbocharging. To reduce the powerplant's package size for use in the S7, Saleen designed and created a new Front Engine Accessory Drive system.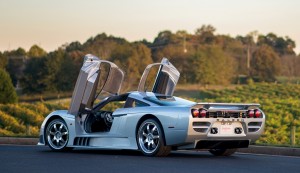 With the engine mounted mid-ship as with any respectable supercar, the S7's hand-fabricated tubular space frame with honey composite reinforcement mounted fully independent suspension components developed in conjunction with England's Ray Mallock Ltd. Extensive wind-tunnel testing helped shape the S7's long, sleek, shark-like body, one of the first to use carbon-fiber panels and "full tray" body sculpting underneath. Longtime Saleen design consultant Phil Frank personalized the S7's appearance with signature Saleen elements like the functional gill-like ducting, split-channel air flow through the car, advanced side skirt design and integrated full-body wing.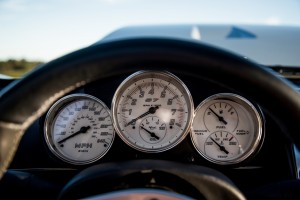 Climbing over the wide sills through the scissors-opening doors, the driver was greeted by a snug, asymmetrical interior with the driver's seat shifted toward the center of the car. Leather and suede surfaces enhanced the S7's image as a touring car, along with air conditioning, tilt/telescoping steering column, power windows, adjustable pedals and AM/FM/CD stereo. Missing was a rearview mirror; instead, the S7 utilized a remote video camera.
Saleen claimed a top speed of 220 mph with 0-60 in less than four seconds.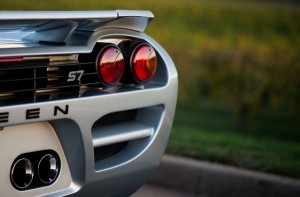 In 2003, an S7 starred as "God's" personal car in the movie "Bruce Almighty," starring Jim Carrey and Morgan Freeman. In 2005, Saleen upgraded to the S7 Twin Turbo with 750 horsepower. The Hollywood exposure and high horsepower may have helped the supercar achieve superstar status. The car initially sold for $375,000, but ballooned to nearly $600,000 for the Twin Turbo. Although production eventually extended over six model years, it was limited to only 78 very special cars, including 15 R models.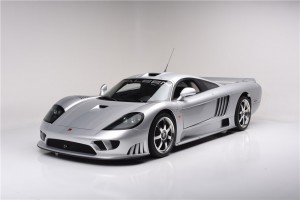 A spectacular 2003 Saleen S7 is being offered at the 45th Anniversary Barrett-Jackson Scottsdale Auction. One of only four naturally-aspirated S7s with Saleen's Competition package, this beauty includes a $75,000 option that added a higher-performance camshaft, upgraded intake and exhaust, and a reprogrammed ECU. This particular Saleen S7, VIN #1140, was also equipped from the factory with optional chrome wheels, remote door openings, and factory-upgraded touchscreen sound system. Personally signed by Steve Saleen, this silver S7 has covered a mere 9,100 actual miles.
– Written by independent automotive journalist Donald Farr
Click here to participate in the discussion.