Price: $16,500.00
VIN: 1FMDU32P2TZA60309
Vehicle Title: Clear
Year: 1996
Make: Ford
Model: Explorer
Sub Model: XLT
Body Type: SUV
Number of Cylinders: 8
Engine: 5.0 Liter 302 cu in
Fuel Type: Gasoline
Transmission: Automatic
Exterior Color: White with Black Stripes
Interior Color: Gray
Mileage: 107,947
For Sale By: Private Seller
eBay #: 221883928505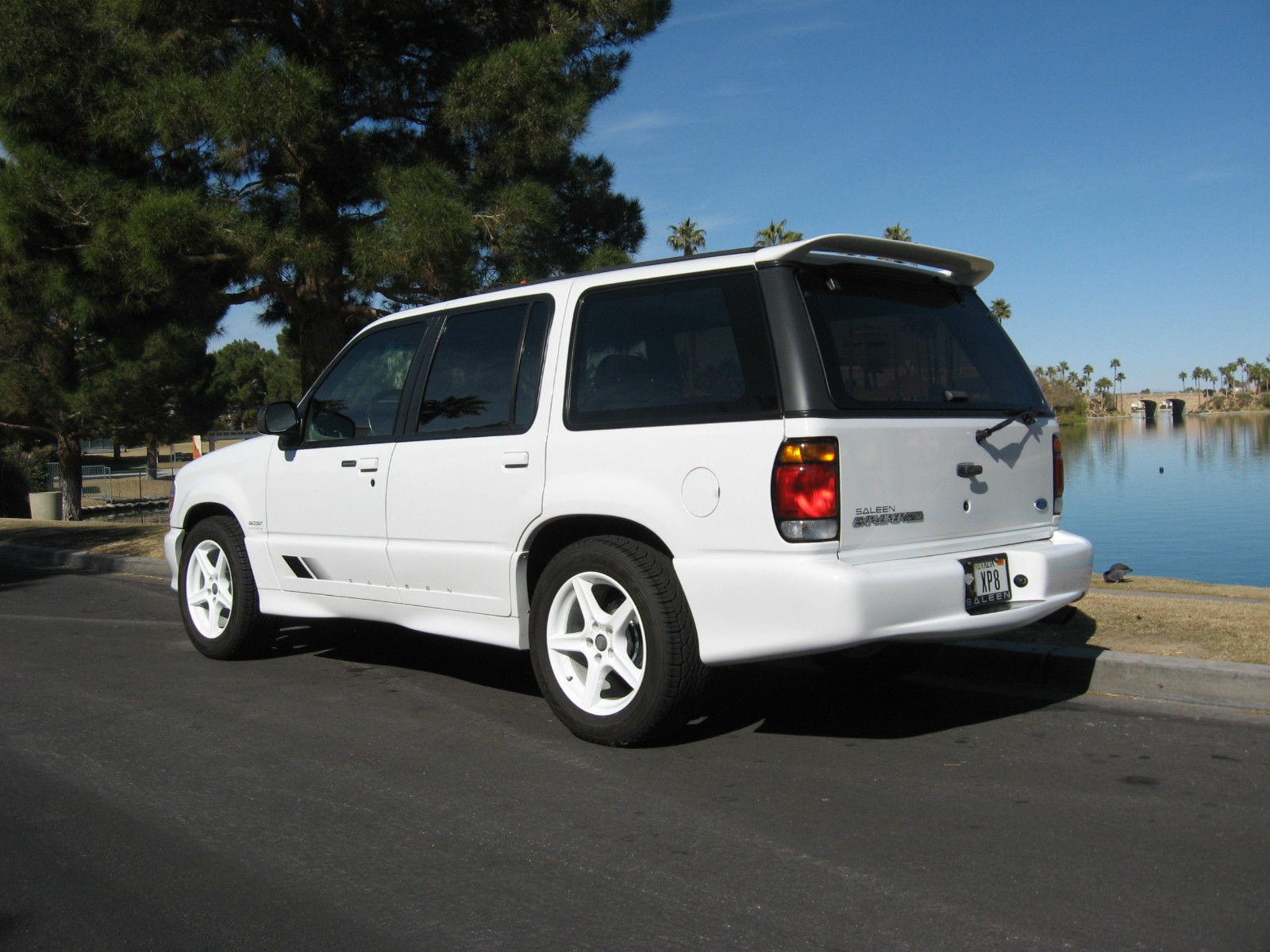 This may be a once in a lifetime opportunity. Most people have never seen, ridden in or owned a Saleen Explorer, this is your chance to knock out all 3 in one shot. As if that is not good enough, you have a chance to see, ride in and own the very first one ever built! This in the original prototype and first production XP8 Performance Utility Vehicle. It was built on a 1996 Ford Explorer XLT chassis (registered/titled as a 1996 Explorer) and utilized as a press vehicle and test mule for the company. This vehicle was featured on the original Saleen Explorer Sales Brochure, Saleen Performance Parts catalog and numerous periodicals during 1997-1998. This is not the XP8 in the MotorTrend video. 98-0001 and 98-0002 (built on a 1997 chassis) were both featured in a lot of the early photoshoots and appearances. 98-0002 had a carbon fiber hood, 98-0001 did not. I have a lot of documentation and paperwork on this vehicle all the way back to the original owner (the daughter of Steve Saleen's former business partner). Options are the key in figuring the value of these XP8's. This has all the options that were available at the time (the carbon fiber hood, Alcon brakes and Saleen pedals were not available yet)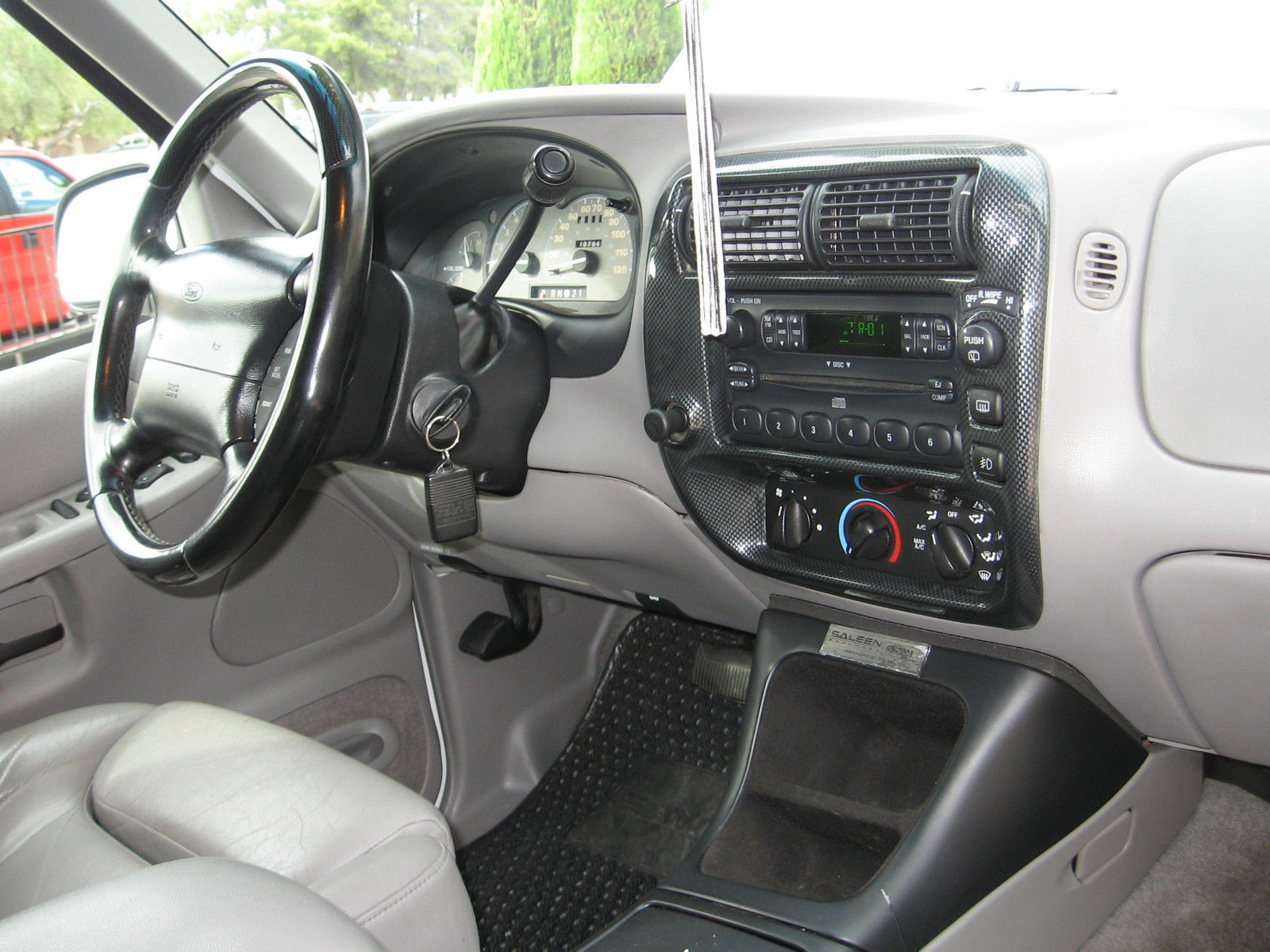 Drivetrain:
5.0L motor with Powerdyne supercharger, 4 speed automatic transmission, 3.73 limited slip rear axle and Borla exhaust.
Exterior:
Crystal White paint, XP8 aerodynamic body kit (Front fascia, side skirts, rear bumper and rear wing) and carbon fiber mirrors
Interior:
Medium Graphite interior, Recaro Trend front and rear seats, Saleen instrumentation, carbon fiber accents (dash, rear console, steering wheel) and CoCo floor mats
Other:
Racecraft Suspension and Speedline magnesium wheels with Falken Ziex 255-55-18 tires (they have about 1500 miles on them)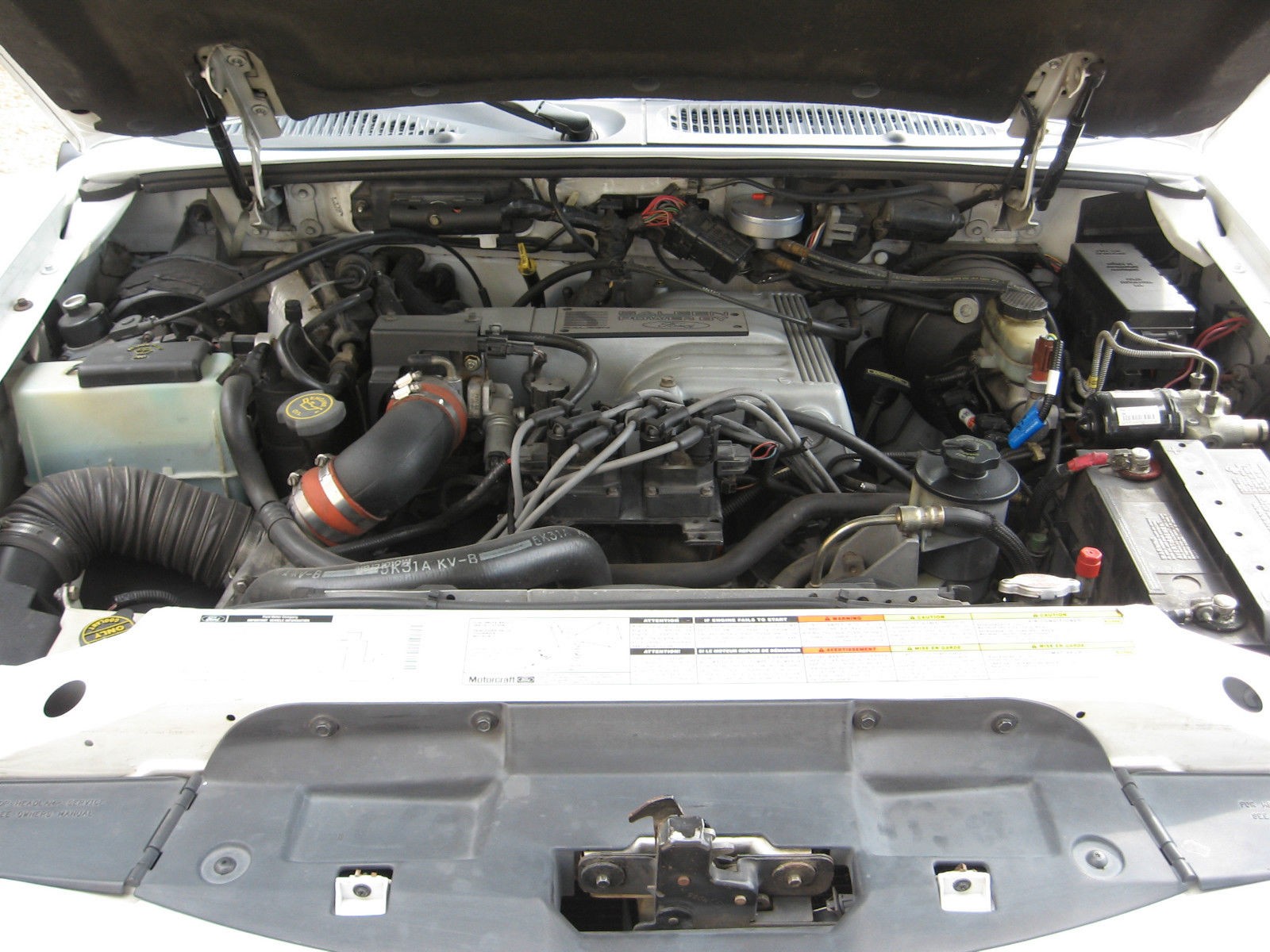 I have owned 4 of these over the years. They are all special for different reasons. The XP8 specific parts are made of unobtanium. In most cases the only place to get one is from another XP8. There are several parts that are specific to this vehicle. It is one of two with these front and rear bumper (notice no gills) covers and the carbon fiber rear console. There is also a set of one, maybe two off carbon fiber rear diffuser covers that go with the vehicle but are not currently on the vehicle. They were damaged years ago. This is one special truck and holds a special place in Saleen history. Imagine if you had the chance to buy the first Saleen Mustang.
I have a lot of rare XP8 items that the next owner will have the first chance of refusal to purchase. I will not sell any of them without the vehicle. They include but are not limited to Saleen carbon fiber hood, extra Speedline magnesium wheel, XP8 blanket and throw pillows, Saleen Explorer Banner, NOS set of rear CoCo floor mats, Saleen boost/vacuum and fuel pressure gauges and a full set of Chicane stainless steel lug nuts. In addition, I have magazines, magazine articles, an original copy of the press release and photos featuring this vehicle. I have spent many years collecting this stuff at great time and expense. Any of these items that the new owner decides not to buy will go up for sale in the future.
As can be expected of a 19 year old vehicle that has over 100,000 miles and 4 owners, there are some items that you may want to know about. I tried to get a picture of the ones that could be photographed. There is a scratch on the drivers door, a chip in the paint just above the rear license plate, multiple scuffs on the front bumper, some of the paint has flaked off between the hood and the windshield and just above the windshield, the transmission leaks and is starting to slip under heavy acceleration, the check gauges light is on as soon as it warms up but I have never had any problems with any of the gauges, the fuel reset light is on at idle when it is in park (I believe this is due to the 255 lph Walbro pump in the tank) and the check engine light does not work. I know it is not on because I have always been able to smog it. Maybe the bulb is out or it was disconnected at some point.
I have done my best to describe this truck to the best of my ability. With that said, it is a 19 year old, 107,000 mile vehicle and is sold as is, where is. You are encouraged to come see it in person prior to bidding. I am not interested in any trade and do not need to sell it by any means. I hate to see it set and it deserves to be driven and enjoyed. Please feel free to ask any questions you may have if you are serious about acquiring it.
Good Luck!
Click here to participate in the discussion.