Price: BID
VIN: 1FABP44E5KF195178
Vehicle Title: Clear
Year: 1989
Make: Ford
Model: Mustang
Body Type: Convertible
Number of Cylinders: 8
Engine: 5.0 V8
Fuel Type: Gasoline
Transmission: Manual
Exterior Color: White with Silver Stripes
Interior Color: Gray
Mileage: 7,604
For Sale By: Owner
eBay #: 181898883613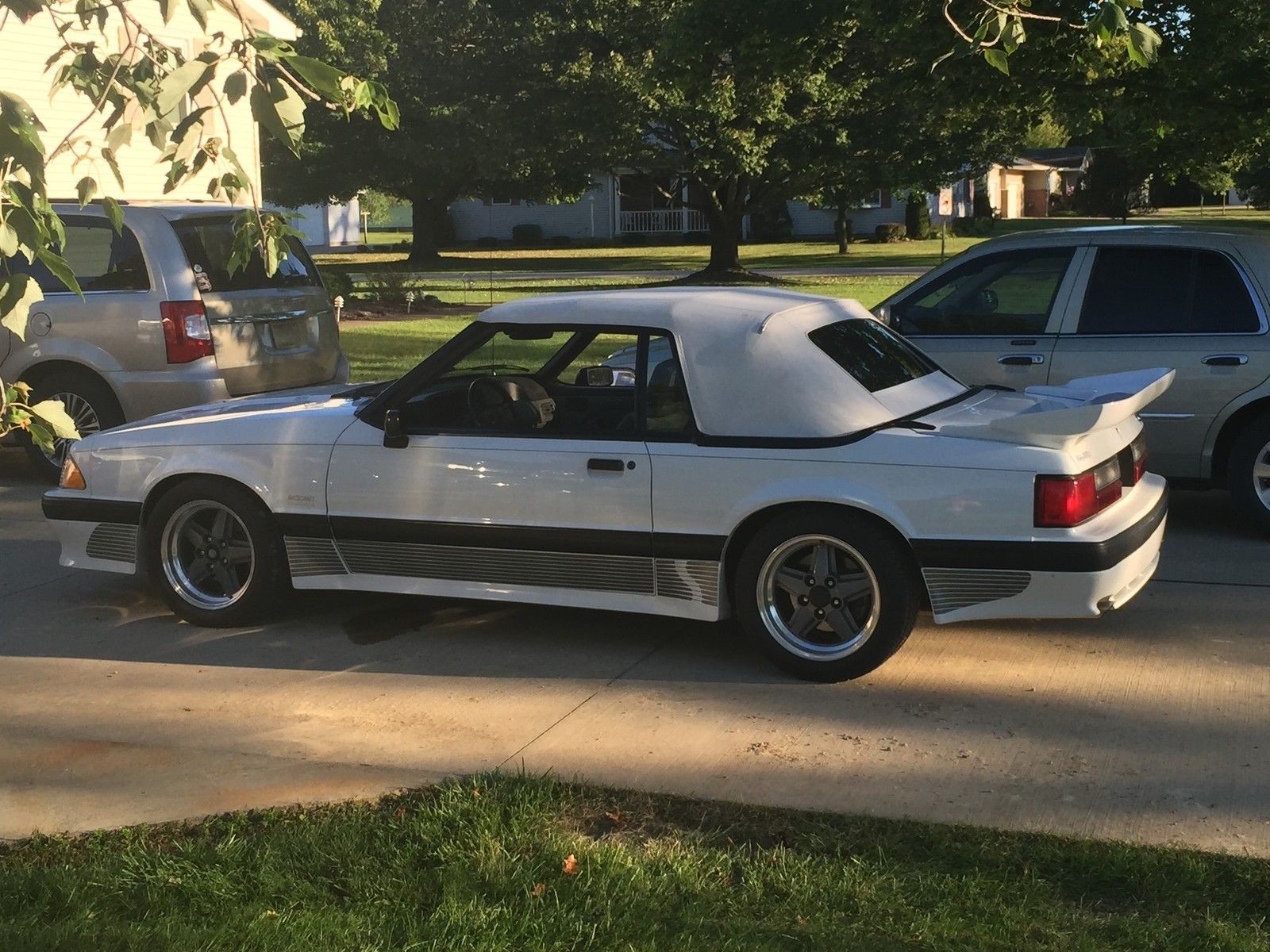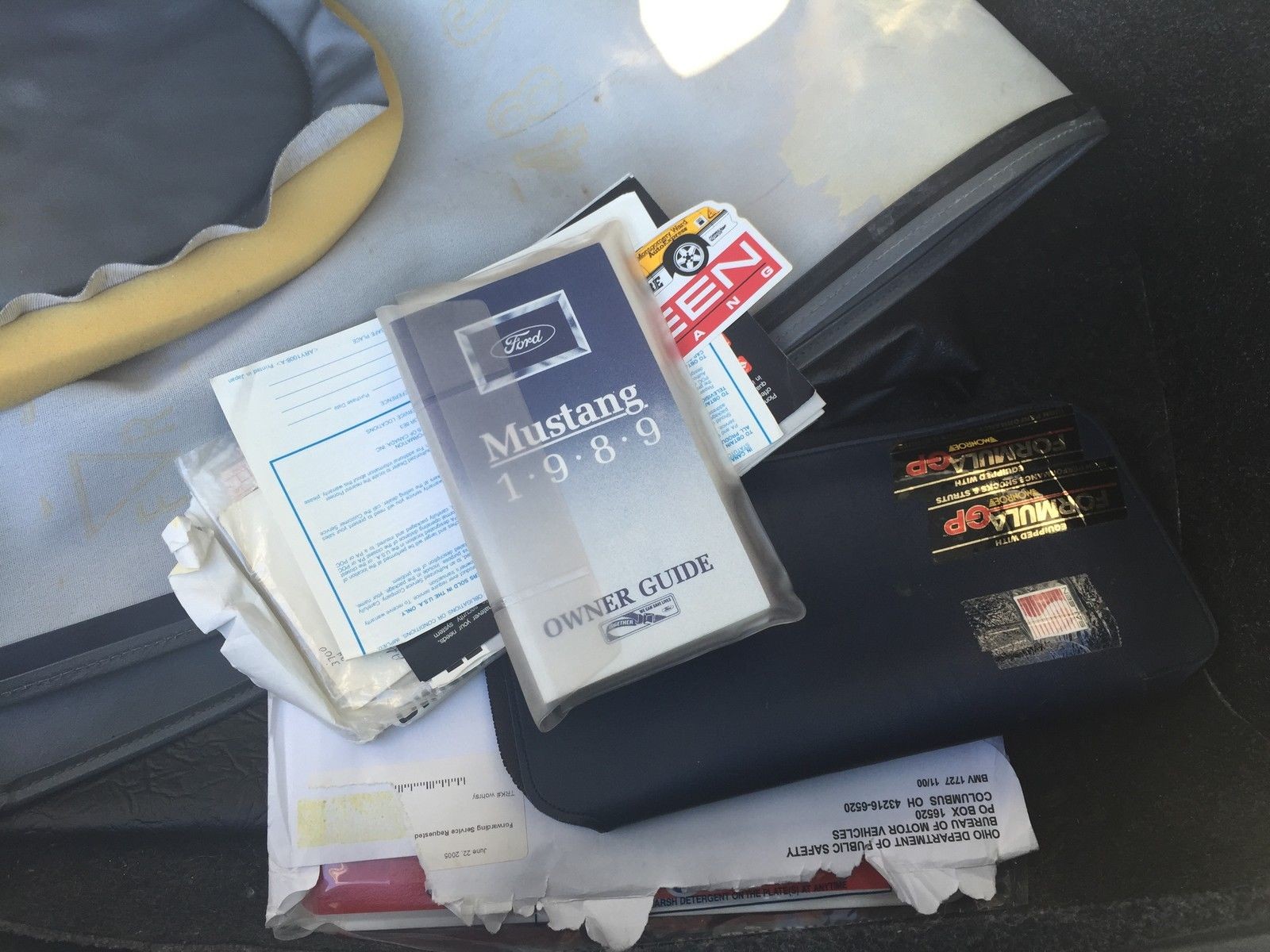 IF YOU HAVE ANY QUESTIONS FEEL FREE TO CALL OR EMAIL USING EBAY SYSTEM. 330-233-3186. THIS CAR IS FOR SALE LOCALLY SO I RESERVE THE RIGHT TO END THE AUCTION AT ANY TIME. NOT INTERESTED IN TRADES.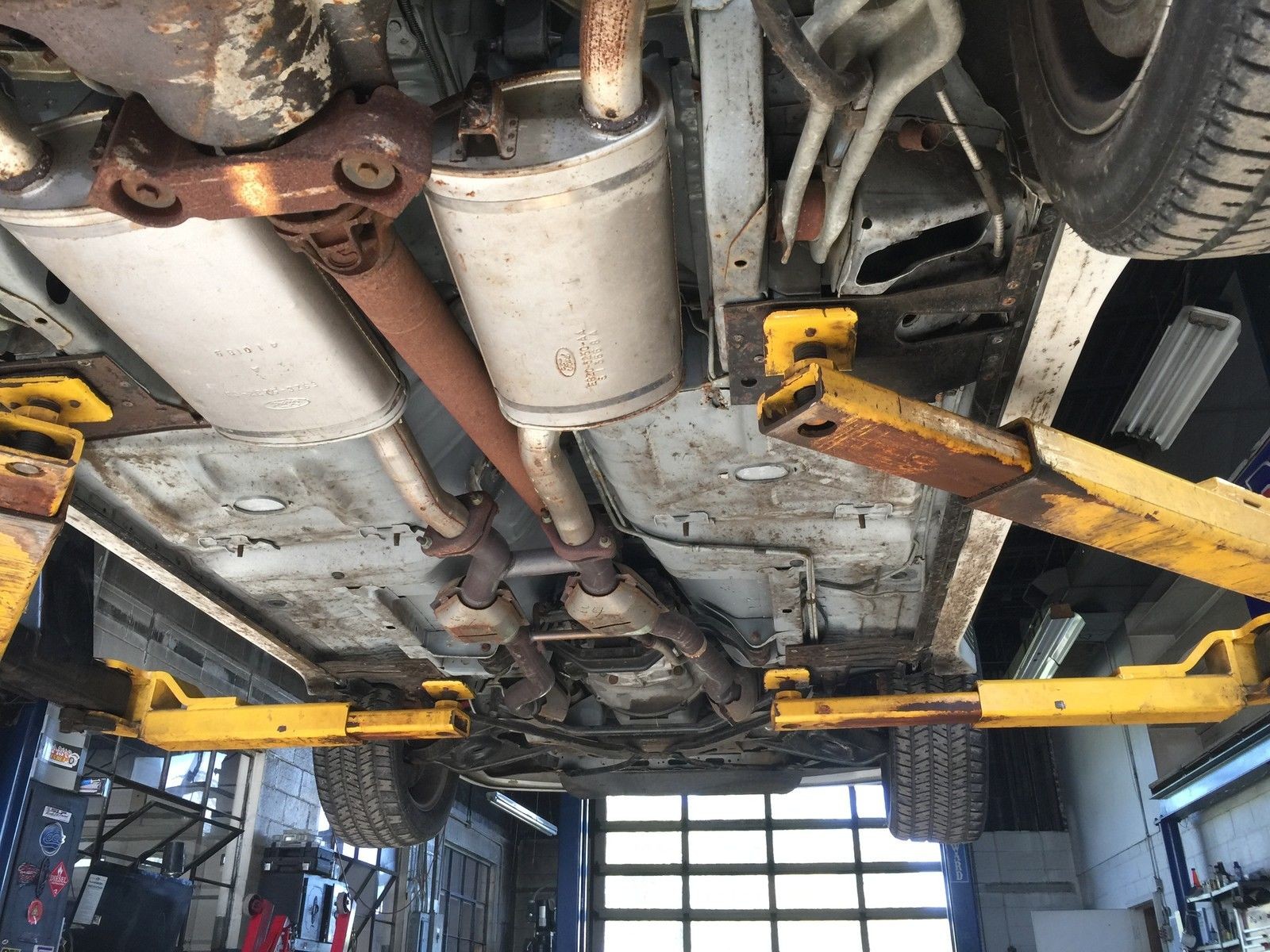 Up for sale is a very nice UNMOLESTED 1989 ford mustang saleen convertible. As far as i can tell the previous owner never even put any mods on the car that didn't come from saleen to begin with. Still has the original TIRES ON IT!. Virgin AND SUPER RARE car to begin with. This is car # 461 in 1989. This is 1 of 165 convertibles made that year and sold. I purchased the car from the previous owner in a private local sale to me. This car comes equipped with all the special saleen package parts in 1989. The previous owner has owned the car sense 1989. He purchased the car from the show room floor as the second owner. The saleen has an ORIGINAL 7604 miles on it. Yep that's right 7604 original miles. NOT exceeded limits. I have the carfax and the vin number is clearly listed here on ebay for you to research it yourself. The car has been driven a few miles a month for the past 15 years just to keep the car running and moving (in good weather that is). I don't think I need to explain how rare a saleen mustang is to begin with let alone have 7600 miles on it. The car obviously was never in an accident. And probably needs fluid changes done to it. The saleen will definitely need more cleaned. I have went thru the car and cleaned it very well. No major dings or dents to be found. As I mentioned before, still even has the original tires on it! Some things will need to be done as this car is unrestored form but in excellent maintained shape. Theres some dirt on the underside and the car probably needs brakes/rotors and fluid changes. I know the previous owner changed the oil but I asked about the gear lube and trans fluid and he said he never changed it. Some of the saleen package parts in 1989 which include things like : Racecraft suspension, Pioneer radio system, Unique saleen only interior, specific saleen wheels, Rear disc axle. Just to name a few. Please buyers DO RESEARCH on the vehicle you will see what all was included. I have described the car best I can.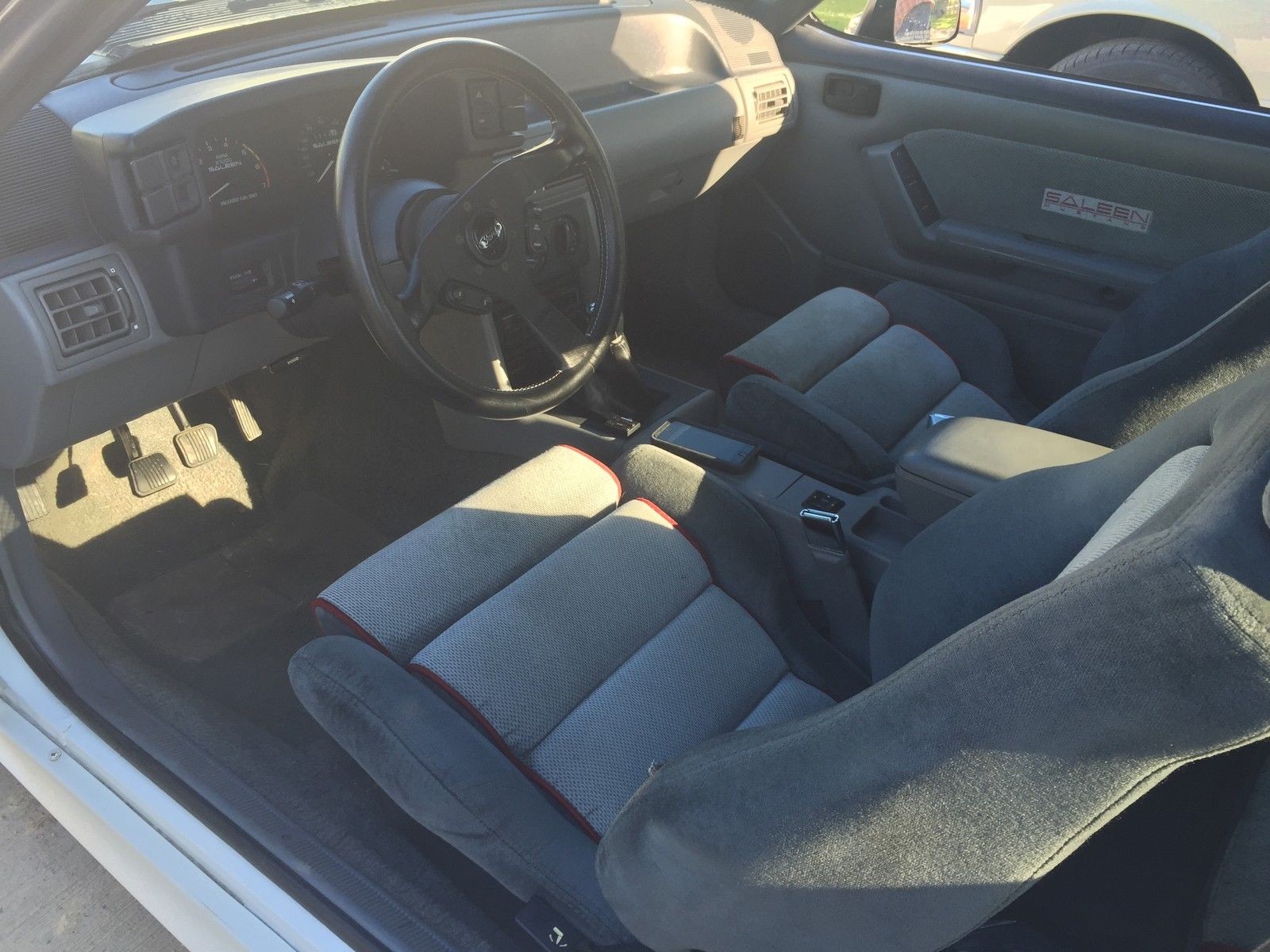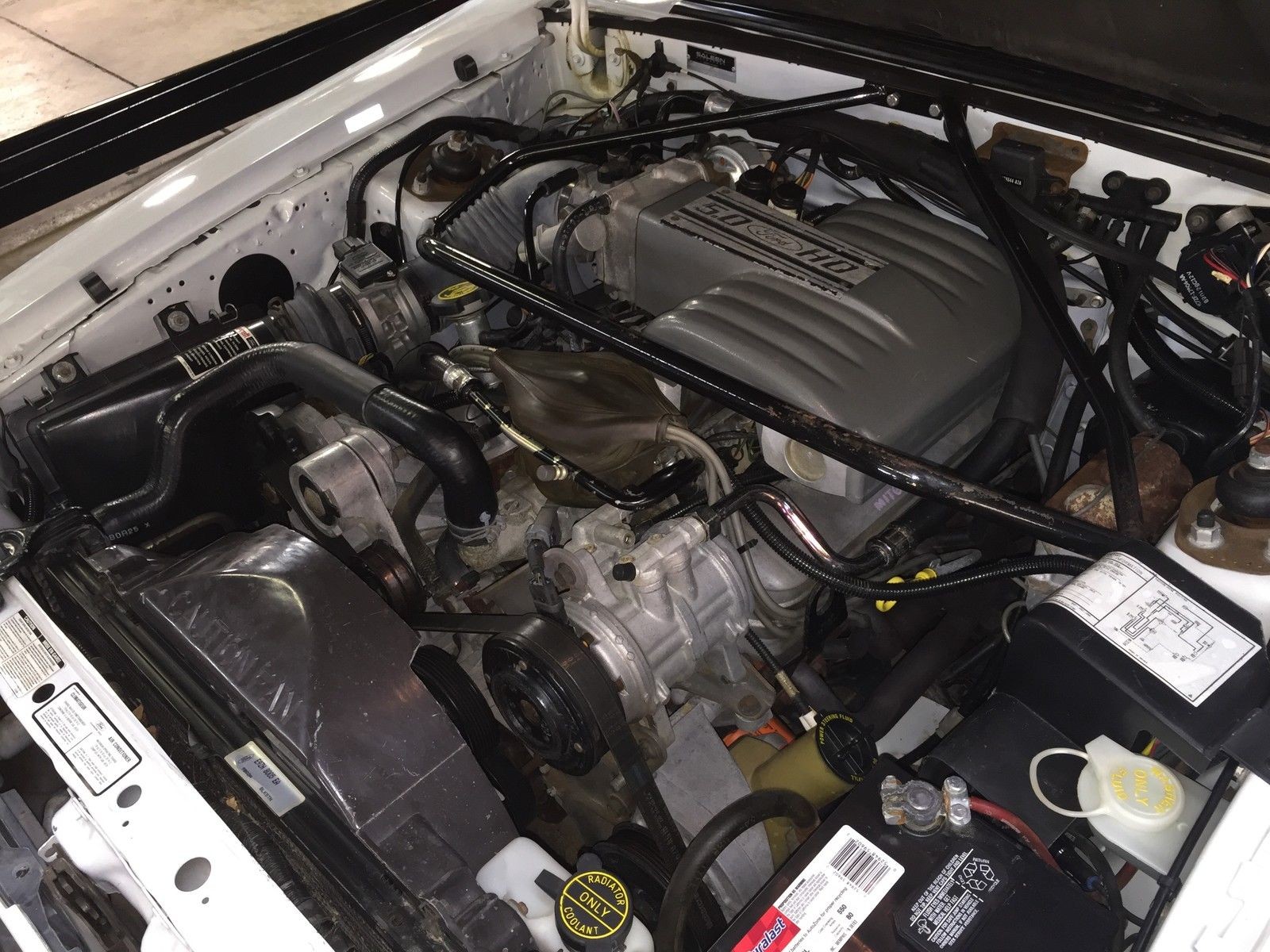 FLAWS:
From what I can tell the brake pads and rotors need changed. But if your paying this kinda money for this car, you should probably do that anyways as im sure these are the original brake pads and rotors from factory! The car needs cleaned underneath and in various spots. The top needs cleaned but its in great shape. As you can see. This car is in unrestored form and still has "storage" things that need cleaned off it. So that im describing. The only major flaw to mention is the fact the drivers seat has a small rip in it. Previous owner had a screwdriver in his pocket and sat down in the seat. There is a very small paint chip (on the bottom size of quarter) on the very front bumper and probably some more here and there but I didn't really see anything of note. Very nice/straight car.
Click here to participate in the discussion.