Price: $115,000.00
VIN: 1ZVFT82H865195907
Condition: Used
Vehicle Title: Clear
Year: 2006
Make: Ford
Model: Mustang
Trim: SALEEN EXTREME S351 001S
Engine: 351 SUPERCHARGED
Number of Cylinders: 8
Fuel Type: Gasoline
Transmission: Automatic
Drive Type: RWD
Mileage: 0
Sub Model: BERYLLIUM #001S SALEEN EXTREME 1 of 1 1000+ HORSE
Body Type: Coupe
Warranty: Vehicle does NOT have an existing warranty
Options: Leather Seats
Exterior Color: Beryllium
Interior Color: Gray
For Sale By: Premium and Exotic Wholesale
eBay #: 291738683240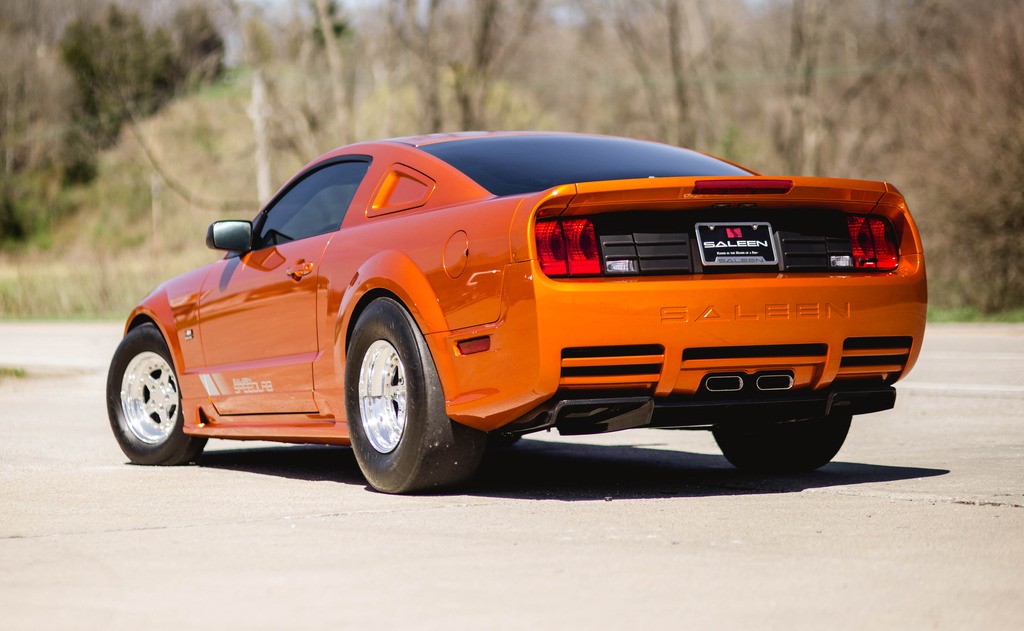 2006 FORD MUSTANG BERYLLIUM #-001S
EXTREME RACE CAR
CUSTOM HIGHEST LEVEL SALEEN MUSTANG EVER BUILT
1 of ONLY 1 BUILT
Signed by Steve Saleen
ABSOLUTE MINT CONDITION
LIKE BRAND NEW INSIDE & OUT
SALEEN SPEEDLABS BUILT RACE CAR
8 SECOND QUARTER MILE CAR
WAS NOT OFFERED TO PUBLIC TO PURCHASE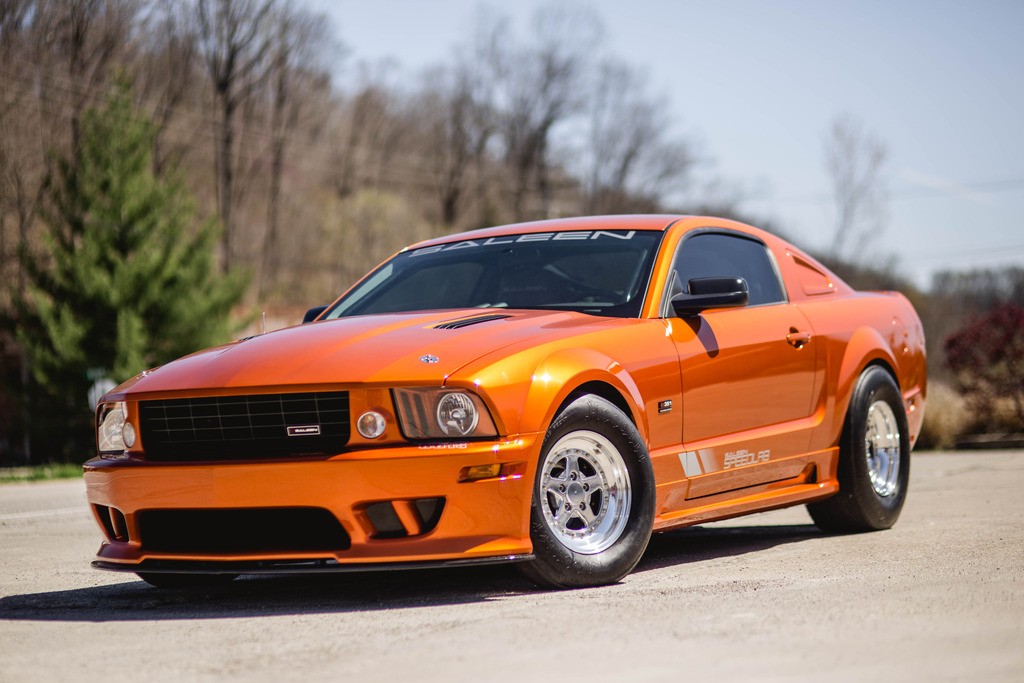 This car is beyond words, or the pictures I can provide. This 1000+ horsepower mustang, NHRA certified to do 8.5 seconds, and show quality without blemish to compete with some of the best cars ever built… Can't be properly described with the words and pictures I can provide. When turned on, this car shakes our entire building, and it sounds absolutely incredible when revved up, almost deafening. If you are a serious collector, or horsepower freak, this car might be for you. There is only one car like this in the world, and it would have cost $200k plus to build. It is a Saleen Speed-labs built car, with one of the most beautiful beryllium orange paint jobs we have ever seen. There are many custom one 'of's' on this car. It has tons of modification to reduce weight, including carbon fiber body panels (hood, trunk) as well as much more. It is around 1000 pounds less than a similar Saleen. This car was owned by Ed Hinker, Mustang enthusiast and close personal friend of Steve Saleen. When Steve was asked a couple months ago about the value of this car, he said at least $130k. We are able to offer a collector this opportunity to purchase at a fantastic price. This is a LOT more car than a Cobra Jet, and much more unique. Don't miss out on this beautiful Mustang.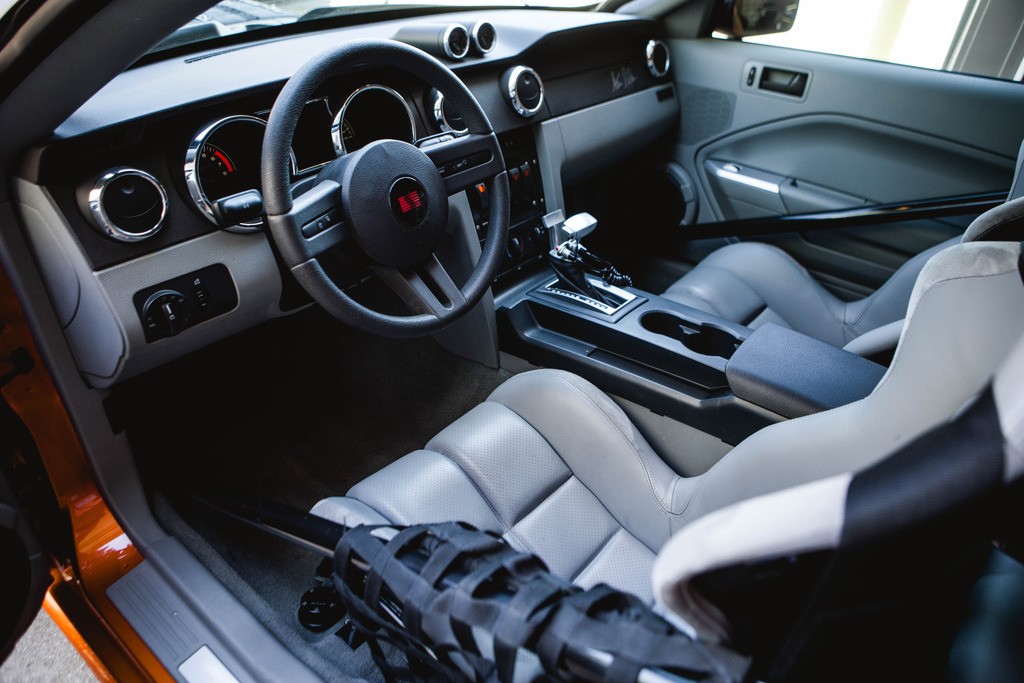 I will include a partial modification list:
Custom Saleen Beryllium paint job
Saleen Extreme Carbon fiber body panels
Saleen Carbon fiber Supercharged hood (1 of 1 custom)
Saleen Carbon fiber rear trunk lid w/ wing delete
Saleen Carbon fiber S7 Racing seats
NHRA 8.50 certified legal roll cage
Window netting
Simpson racing harness
BMR Fabrication front radiator support (powder coated black)
BMR Fabrication K member (powder coated black)
BMR Fabrication A Arms (powder coated black)
BMR Extreme anti roll bar
Metco billet lower control arms
QA1 adjustable rear shocks
JDM custom drag springs
Currie 9″ custom built rear end (40 spline axles, locker diff, alum center section)
Strange light weight front and rear racing brakes
Saleen Series VI 5.4 supercharger
JDM custom built 5.4 Aluminum 3v long block
JDM custom CNC ported heads
JDM custom Comp camshafts
Kooks custom long tube headers 1 ¾-3″
Kooks custom H pipe no cats 3″
Ford Racing GT500 Fuel system
Ford Racing 80lb injectors
Saleen ultimate cold air intake and mass air
ATI SFI approved harmonic balancer
UPR Billet tensioner arm
Meziere electric water pump
Battery relocation and Moroso shut off switch
Oversize cooling bucket for supercharger
TCI built 5R55S automatic transmission
JDM 5R55S catch can
Precision industries 2600 RPM multi disc stall converter
Axle Exchange aluminum driveshaft w/ loop
Bogart Custom 15″ racing wheels
Mickey Thompson ET street slicks
Mickey Thompson ET fronts
OFFERED BY
Premium and Exotic Wholesale
Call Dan
812-325-0701
Click here to participate in the discussion.