Price: $97,500.00
VIN: 1ZVFT82H875200590
Condition: Used
Vehicle Title: Clear
Year: 2007
Trim: SALEEN STERLING DR
Engine: 302 SUPERCHARGED
Number of Cylinders: 8
Fuel Type: Gasoline
Transmission: Automatic
Drive Type: RWD
Mileage: 740
Sub Model: S302 EXTREME STERLING EDITION SALEEN DR 1 of 1
Body Type: Coupe
Warranty: Vehicle does NOT have an existing warranty
Options: Sterling Silver Plaque, Navigation, Leather Seats, CD Player
Exterior Color: Vapor
Interior Color: Charcoal
For Sale By: Premium and Exotic Wholesale
eBay #: 291657679735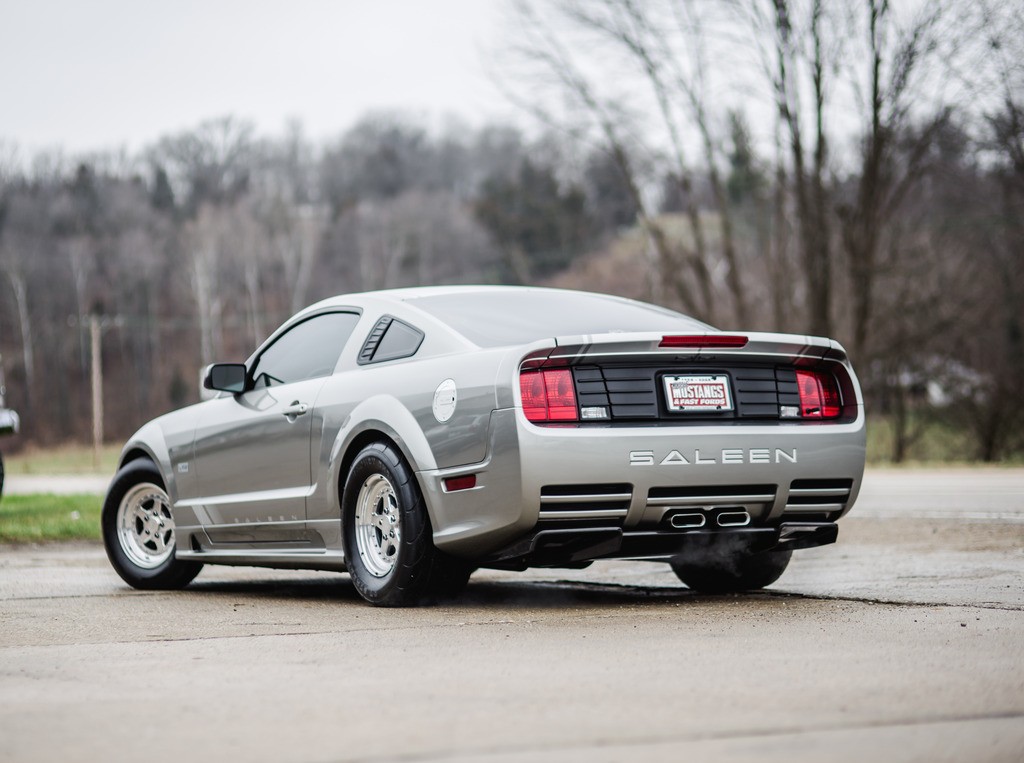 2007 FORD MUSTANG STERLING SALEEN
S302 EXTREME STERLING EDITION- DR
HIGHEST LEVEL SALEEN MUSTANG EVER BUILT
1 of ONLY 1 BUILT
Signed by Steve Saleen
ABSOLUTE MINT CONDITION
16 oz. STERLING SILVER PLAQUE
SALEEN SPEEDLABS BUILT RACE CAR
9 SECOND QUARTER MILE CAR
ONLY 700 ORIGINAL MILES
WAS NOT OFFERED TO PUBLIC TO PURCHASE
We have just sold a S302E STERLING Mustang- This is the description for the PREVIOUS car, which gives some history into this S302E Sterling DR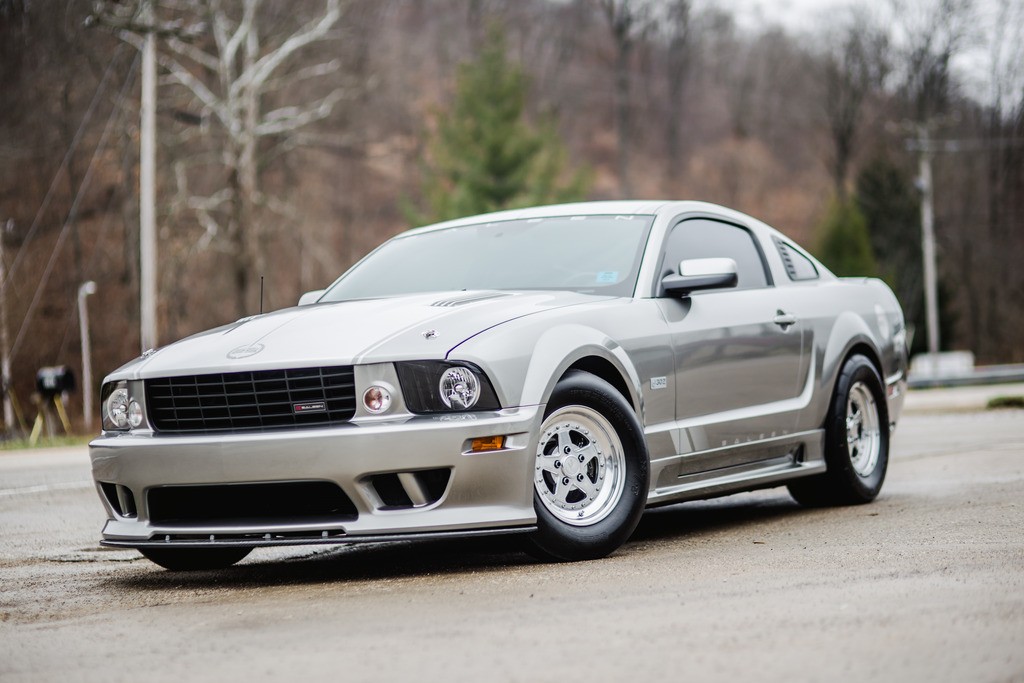 This is no ordinary Mustang.. This is a Saleen Extreme S302E Sterling edition. One of the baddest mustangs ever built, period. Everything inside and out is ultra high quality, and that of a supercar. It is extremely limited. There were only 25 of these cars produced, 6 of them were destroyed, 9 of them are not in the country. Making this one of 10 here in the states! There are two others available at this current moment being sold by the Mustang museum. Both of them are asking $97k. We have been lucky enough to get our hands on some of the 'regular' S302E Extreme mustangs, and they usually go for mid fifties with some decent mileage. We are offering this car at an ABSOLUTE steal. These cars were MSRP'd at $99,950, but many sold for way more money originally. This one sold for $120k new. This is Saleen & Mustang history. This car is in MINT condition, inside and out. All original. It comes with TWO leather Saleen jackets, the 16 ounce sterling silver plaque, and everything else you would hope for. Don't miss out on this one of a kind super-car.
This is the S302E- STERLING DR #26. Although this car is listed as #26, it is the very first Sterling to be produced. This car was built, and immediately sent to Saleen Speedlabs to create the ultimate race car. This car produces 835 HORSEPOWER at the engine, which creates over 700 wheel horsepower. This car can HOOK it also. After the Sterling was given to the Speedlabs, over $130k was invested into the car to turn it into what it is today. This car is non-duplicatable, but if it was, it should cost close to $200k to produce. It comes with TONS of extras as well, including the original sterling wheels, Saleen seats, and a bunch more! This car is programmed to run on race fuel, or can easily be programmed for 93 octane as well. This car is so powerful it can do a wheelie!!! This is the ultimate mustang, with every top quality part possible thrown at it. The seats are carbon fiber Saleen S7 seats, which cost well over $5k.. if you can even find a set for sale. There are many more details for this car, but I don't want to end up with a book here. This is a 700 mile, 1 of 1 SUPERCAR being offered. This can easily be a your show car or weekend warrior. Don't miss out on this VERY special Mustang.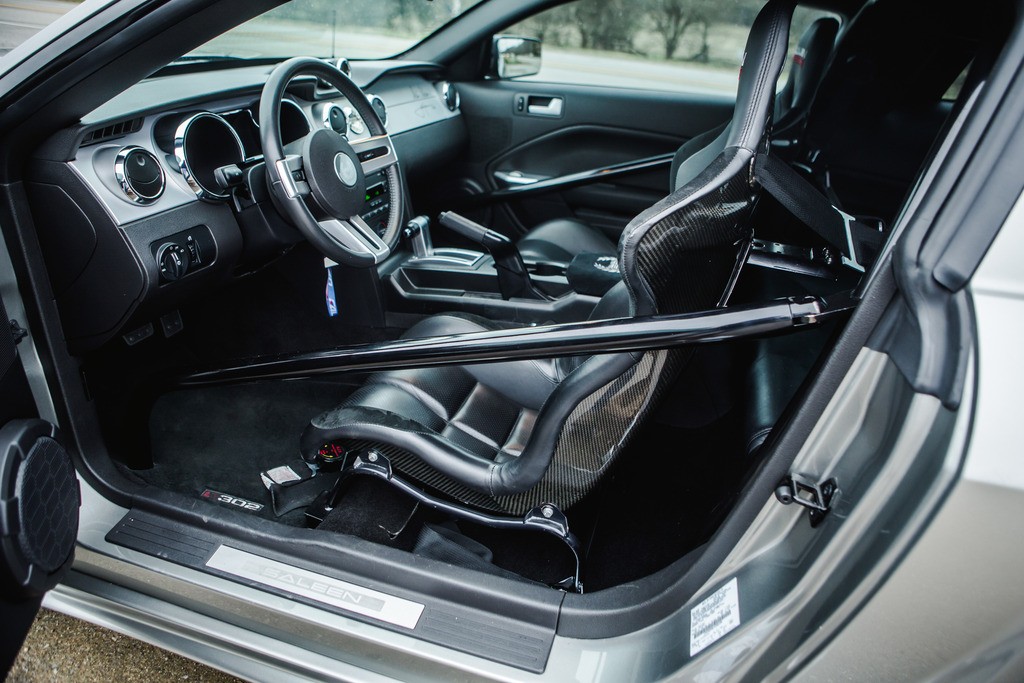 OFFERED BY
Premium and Exotic Wholesale
Call Dan
812 325 0701
Click here to participate in the discussion.