Price: $79,999.00
VIN: 1FA6P8CFXF5363573
Condition: Used
Vehicle Title: Clear
Year: 2015
Make: Ford
Model: Mustang
Trim: Saleen S302
Engine: Supercharged 5.0 V8
Number of Cylinders: 8
Fuel Type: Gasoline
Transmission: Manual
Drive Type: RWD
Mileage: 4,051
Sub Model: Black Label
Body Type: Coupe
Warranty: Vehicle has an existing warranty
Options: Leather Seats
Exterior Color: Green
Interior Color: Charcoal
For Sale By: Private Seller
eBay #: 161972400137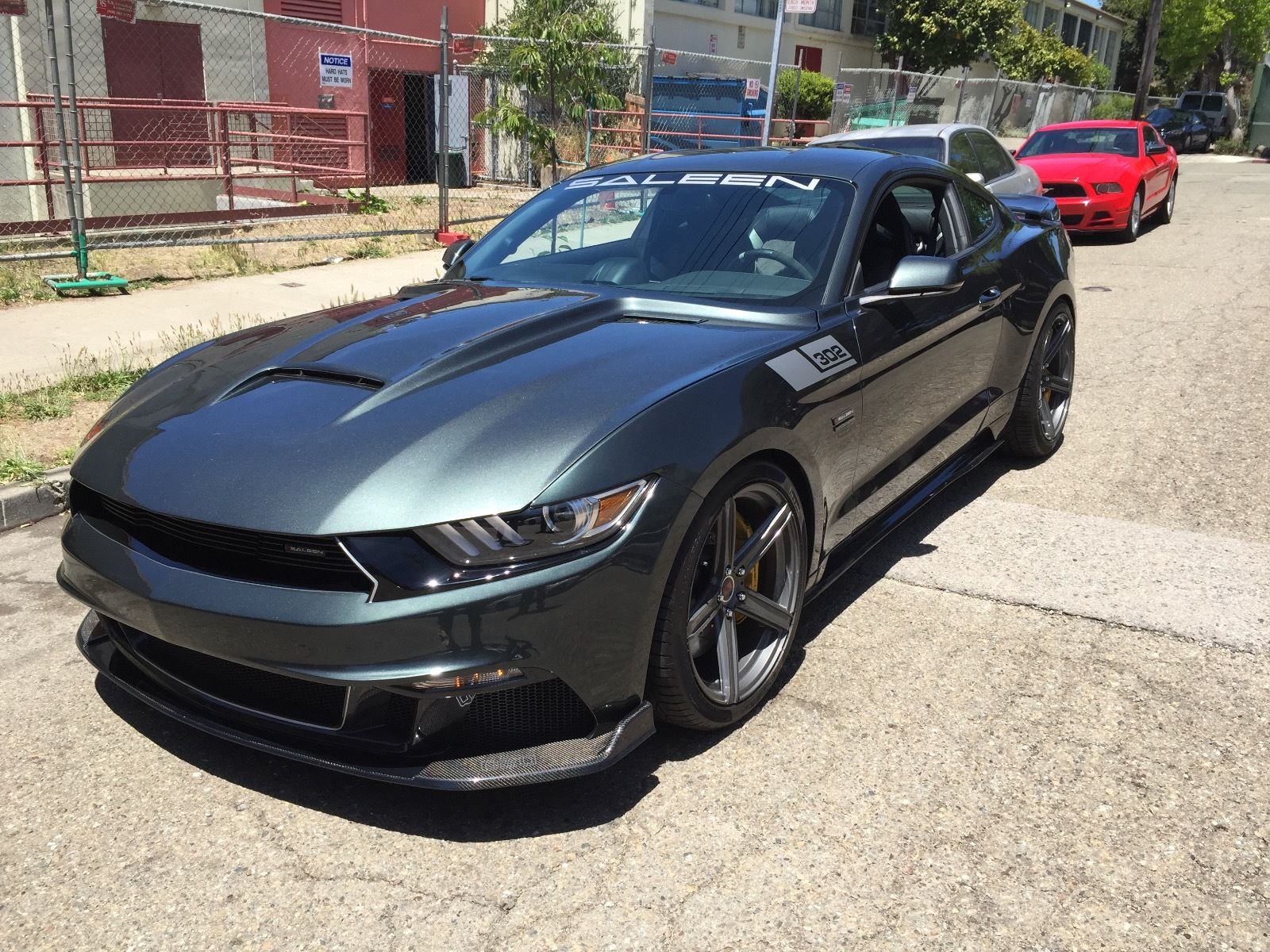 With just over 4K miles, this stunning 302 has just been broken in. 2015 Limited run, this is number 20. Every box was checked during production. Custom braking package from Brembo that is not available on any other Saleen car using not only 6 piston in front, but 4 piston in back. Also features Recaro seats re-done in custom leather and alcantera from Saleen. Full carbon fiber optioned (9K). Recardo racing seats in leather and alcantera. Lovingly maintained for 6 months by original owner. Supercharged to 730bhp and an istant 600 foot-pounds of torque. This car is beauty and the beast. Retails for over 100K with same options from Saleen. Identical to 2016 model which is back ordered 6 months. This car was ordered in 2014 and took 9 months to complete. Now I'm selling to cut expenses and put the money into my business. Serious replies only please. Include phone number in body of email for response.
Call 415-696-2887 for serious inquiries. Thank you.
Click here to participate in the discussion.