PHOTOS & TEXT: TOM BRANSON
Editor's Note: Two SA-20 Extreme spec models were constructed late in the production run of anniversary cars. Their serial number are 03-0010SA and 03-0011SA. Both vehicles were sold to S7 customers with the belief of being a one-off model. 03-0010SA stayed in the United States while 03-0011SA was sent to Mexico. Neither car was driven by their original purchasers.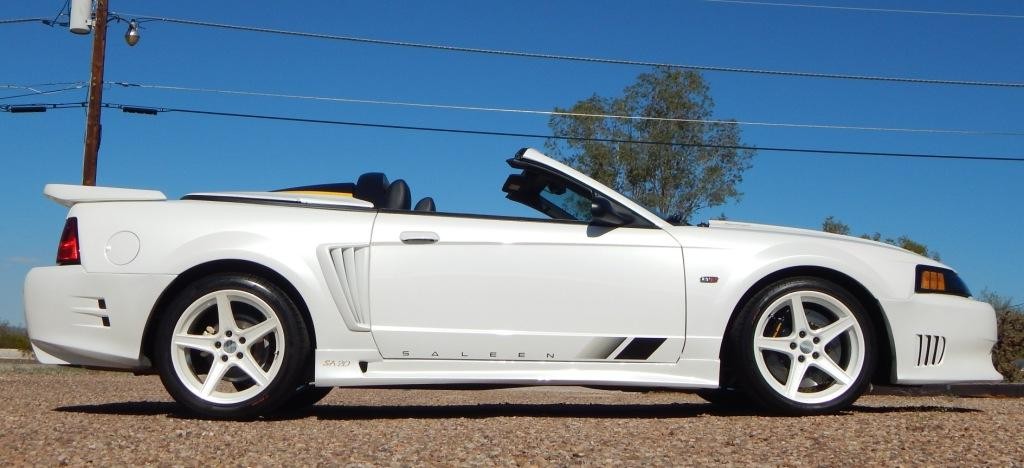 Back story – The previous owner/buyer is a well known exotic car collector.
It was told that the owner had ordered one or two Saleen S7 Competition Twin Turbos and Steve Saleen tried to convince him to purchase one of the last SA-20s. However, the purchaser was not interested in the Mustang, it wasn't exotic enough, nor possessed enough power. Steve convinced him that he could "hook" him up with a one-off SA-20 with a more "exotic" setup. So, the sales pitch worked and he got the SA-20 too. Steve and his crew got to work with creating the SA-20 Extreme plus. It was told that it might have been kicked up a notch from the Extreme package. The car that Saleen created became the SA-20 #0010 with the Extreme package and enhanced PowerFlash.
No more grainy photos or secondhand hearsay… she will be kept nice, pure and original for posterity in a climate-controlled garage with the other Saleens. SA20-10E has only 247 original miles, and keeping in mind that I will exercise this pony a couple times a year, but I wouldn't expect mileage to show but about 300 to 350 after 10 to 15 more years.
My plan would be, if I can a) convince the wife and b) be available: is to bring the car to the Saleen Open House in Sept., so that Steve can be reintroduced to her after a 12 year lapse, but to get an autograph also.
Enjoy the pics!
Click here to participate in the discussion.