Price: $35,000.00
VIN: 1FACP41E9PF194647
Vehicle Title: Clear
Year: 1993
Make: Ford
Model: Mustang
Sub Model: Saleen Mustang
Body Type: Hatchback
Number of Cylinders: 8
Engine: 5.0L 302 Cu. In. V8
Fuel Type: Gasoline
Transmission: 5-speed Manual
Exterior Color: Black
Interior Color: Grey
Mileage: 56,000
For Sale By: Private Seller
eBay #: 223679491991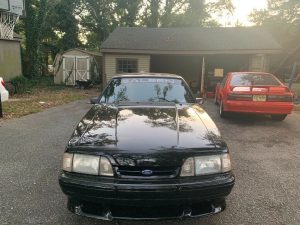 Here's your chance to get into a piece of fox body history. I have officially put 93-0068 up for sale on the open market.
This is a rare last year fox body Saleen. Currently probably one of the only '93 Saleen Mustangs out there that would be considered a LEGIT driver that you can actually drive and enjoy. Most 93's are super low mile cars that don't see much street use, if any at all. This is not a car that needs to be stored away and forgotten about. Drive it like it was made to be!!!
Mechanically it's perfect! No Noise smooth engine and perfect idle/drivability. I would drive this car across the country with any worries.
1993 Mustang Saleen #68
56k org documented miles
This is actually a pretty rare unique car. It's a 1 of 1 , they made a total of 21 black hatch's that year, it is the lone black hatchback produced in '93 that was considered a non-option car, naturally aspirated with black Recaro seats and gray guts interior with 3:55:1 rear. It has been verified through Saleen.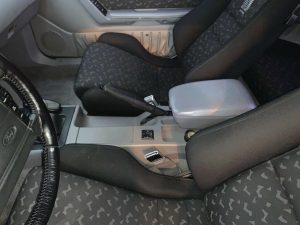 Clean title , spotless history This is a all numbers matching car. No accident history ,all original body /ground effects etc.
Undercarriage is very clean, zero rust, engine bay is extremely clean strut towers are perfect!
All glass in the car is original to the car quarter glass windows all moldings are original to the car as well.
Interior is 100% factory original to the car.
The black cloth Recaros are in excellent condition.
Original R12 AC ice cold / hot heat.
Car still sits on its original one piece Stern wheels.
Car still has its factory Saleen/Hurst shifter.
Car still has its original Racecraft suspension intact and also still sports its rear quad shocks!
Car still has its factory pioneer with equalizer radio intact with a dealer installed 12 disc CD changer that was added practically from new. It is located in the rear hatch mounted on the driver side.
Little history on the car: I have personally owned this car for three years. I bought the car from the original owner. Car came from Texas. I have full documentation and paperwork on this car practically from new.
I also have full documentation on this car from when I took possession and what I personally went through with this car in my three-year ownership. The original paint had some faded spots throughout the car.
Under my ownership I decided to make a decision to have the car taken apart and repainted back to the factory original color. Stage 2 basecoat clearcoat was used on the car. My overall plan was to bring this car back to its original glory day and that's what I did hence A couple minor upgrades that were at my personal discretion.
This Saleen sports a full $1,200.00 2.5 inch stainless Bassani exhaust from the headers to x-pipe.
The cat-back consist of 2.5 inch stainless steel spin tech exhaust.
The original alternator was replaced with an upgraded 4G 130 amp.
The original starter was upgraded with a high torque mini starter.
The original motor mounts were upgraded with energy suspension polyurethane mounts.
The car currently does not have any smog equipment on it that was deleted off.
I have all the original parts that came off the car less the cat back everything will be given to the new owner.
With that being said if you are looking for a museum quality 1993 Saleen that will sit in the garage that you cannot drive on the street and collect dust this is not the car for you. This is a excellent example of a rare 93 legit driver that can be bought to be driven and enjoyed because that's what it is all about to me!!!
I am probably one of the most honest easy non-hassle seller that you'll ever deal with. I have sold multiple multiple higher dollar foxes on these forums to many different individuals that I still keep in contact with that would stand behind my back 100% and I can provide contact information for your well-being.
I am looking for serious 100% legit buyers. That have funds available that are ready to buy. Please do not waste my time as I would not disrespect you and waste yours as well.
For further information and to discuss details in more depth seriousness please feel free to contact me. I may be reached at 609-350-3378.
I also have more pictures and videos that will be provided to serious buyers!
Thank you!!!
Click here to participate in the discussion.