PHOTOS & TEXT: WGRIFFIN4
Up for sale is my 1995 Saleen S351, 95-0044. It is a 1 of 1 Sapphire Blue S351 ever made by Saleen. The car has 45k miles and only 5k miles on a rebuilt factory block bored out to 408. The motor was built by HKE motorsports and it is far from stock. It recently made 375 rwhp and 420 rwtq Dyno Tuned by Chris Car Doc. I am asking $25,000 obo see below for details and pictures.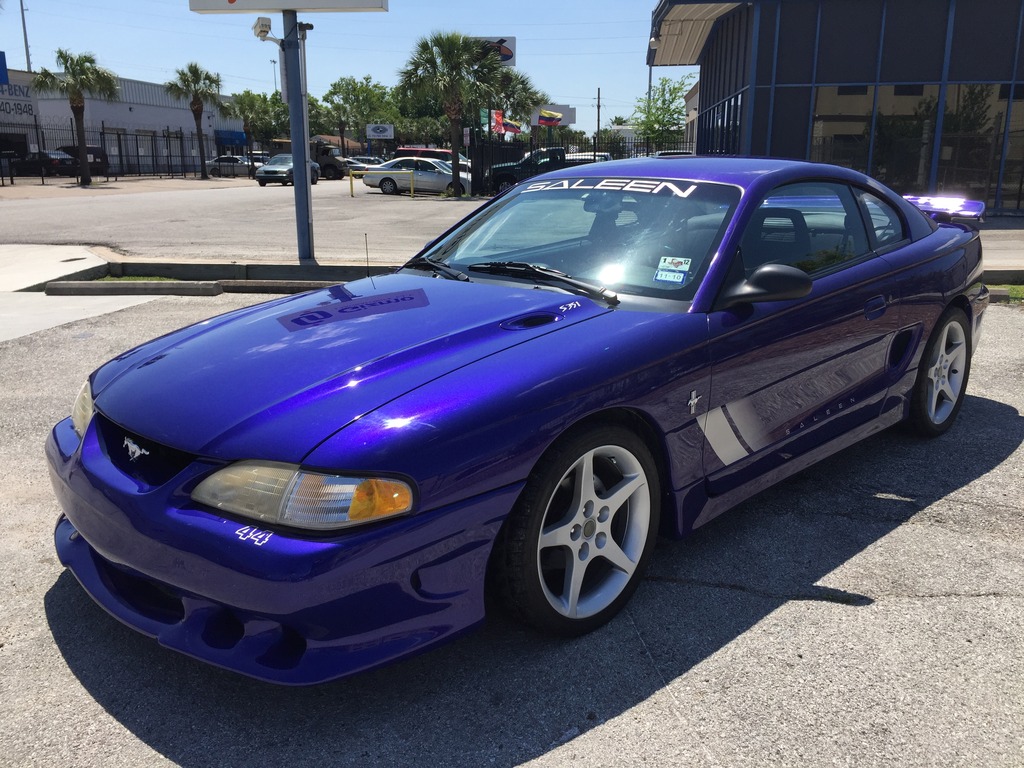 Interior:
* Saleen Recaro buckets in cloth – Perfect Condition
* 2 Sets of Factory Saleen S351 Floor mats. 1 Set new in the box.
* Sony CD/MP3/iPod stereo
* Factory radio included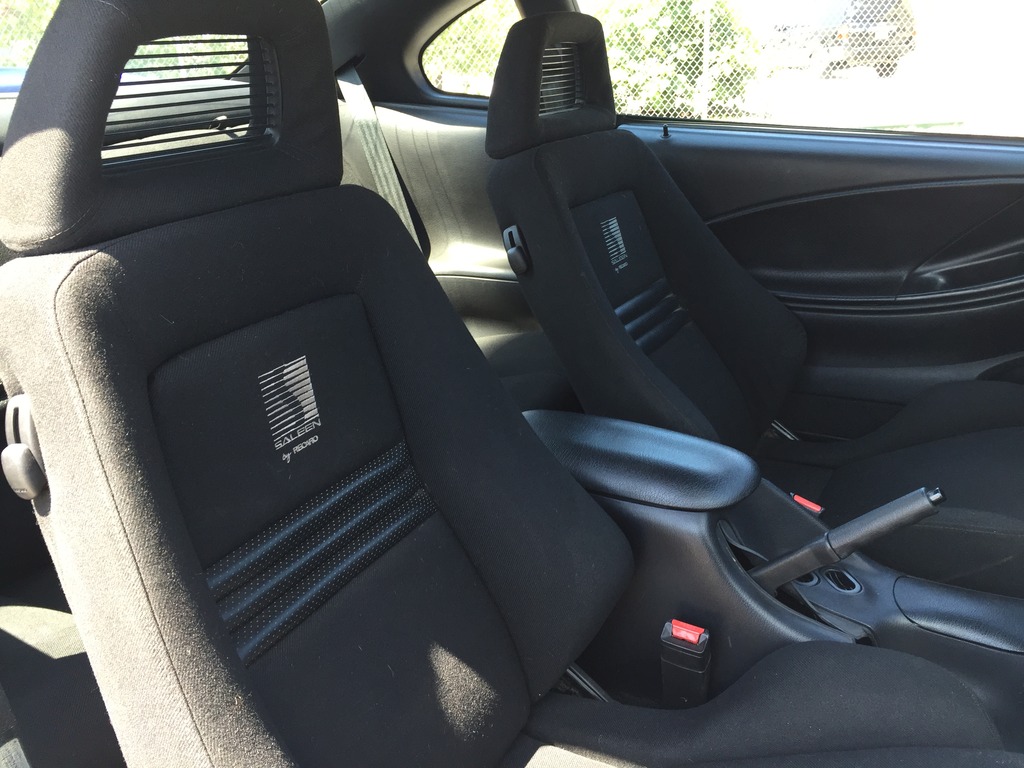 Exterior:
* Sapphire Blue in good shape, with scratches and chips in the front bumper and rear bumper. The car is stored in my race shop.
* New OEM Saleen front bumper included in sale of car. Needs to be painted.
* Factor Saleen wheels with Nitto NT05 in back and NT05 up front. No curb rash on wheels.
* Factory Saleen centercaps installed
* I have added or have the correct decals the car was missing (champion wreaths)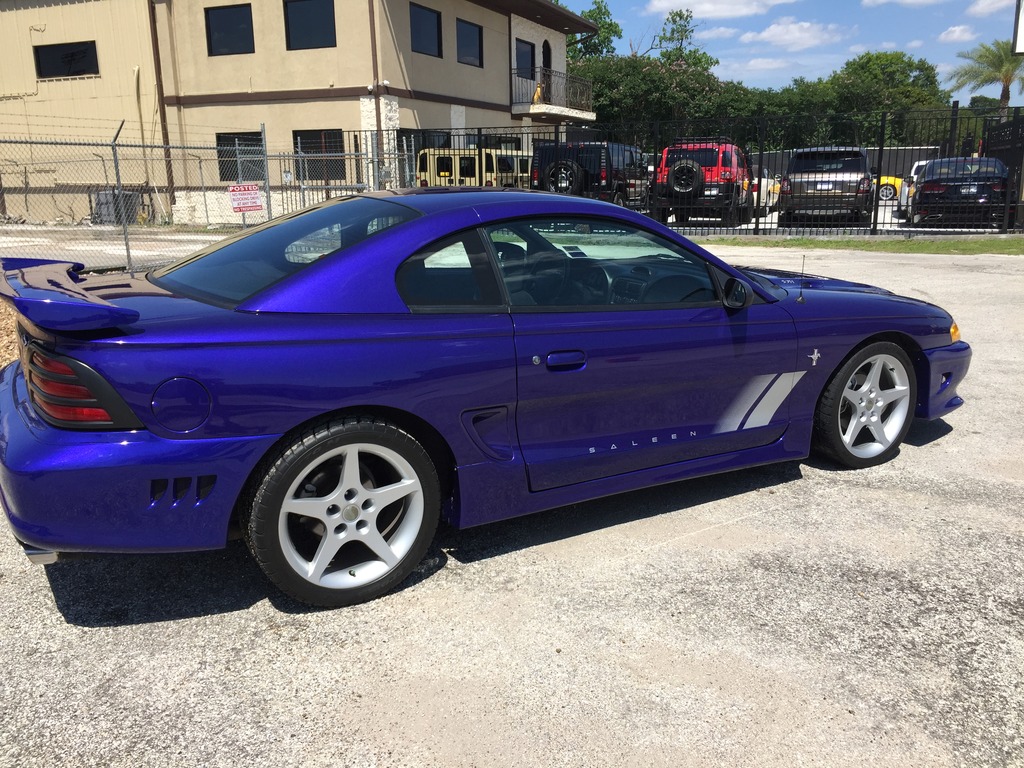 Engine/Air/Fuel:
* Factory Lightning block bore .030 = 408 CID
* Eagle forged crank, Eagle H-Beam forged rods and 9.8:1 compression forged pistons
* Factory aluminum heads with 1.7 Crane roller rockers
* ARP bolts throughout
* Factory 65 mm throttle body
* 77 mm Pro-M Mass Air Sensor
* 30 lb/hr fuel injectors with adjustable fuel pressure regulator and gauge
* Saleen ceramic coated headers
* Saleen spark plug wires
* Saleen aluminum valve covers
* Saleen engine management processor tuned by Chris Car Doc
* Bassani X-Pipe with factory Borla mufflers (Factory exhaust with high-flow cats included)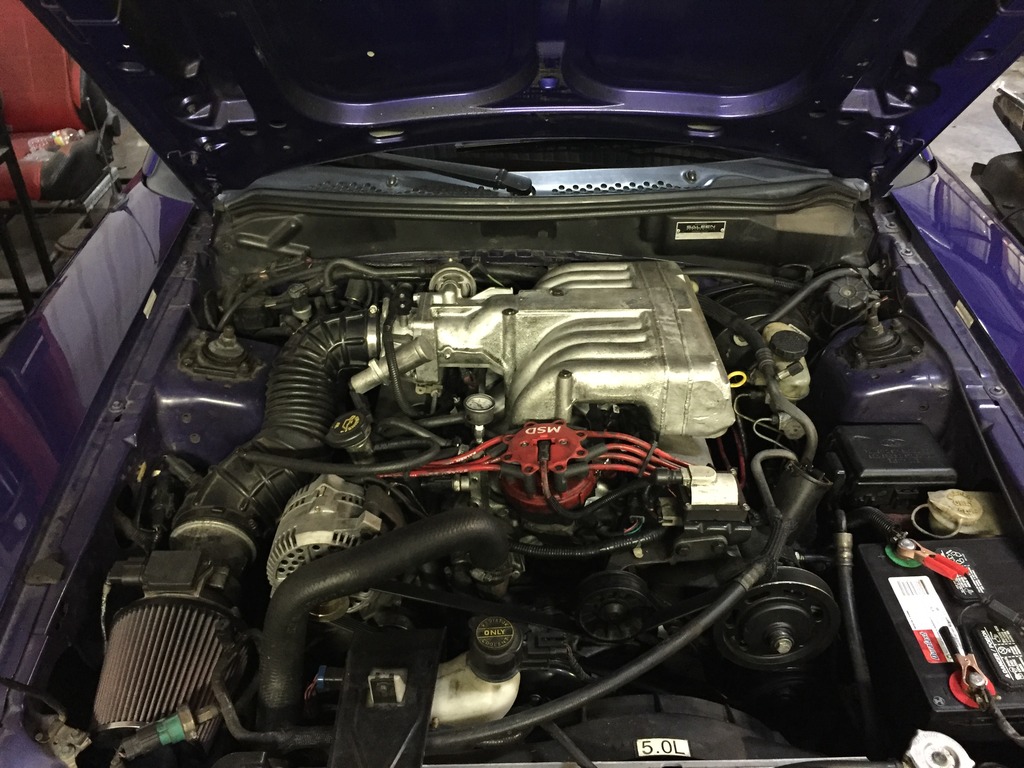 Cooling system:
* Fluidyne high-performance Aluminum 3 Core Radiator, Radiator/Shroud, Double-Fan System – No Over Heating Issues in the Summer in Houston. Factory Radiator included.
Drivetrain:
* Factory Tremec 3550 transmission
* Factory 3.27 gears
* Spec Stage 2 clutch and aluminum flywheel
* Ford Racing aluminum drive shaft
* Ford Racing clutch quadrant and adjustable cable
Click here to participate in the discussion.