Congratulations to Molly Saleen for her recognition as a Corona Chamber of Commerce 40-Under-40 Award winner!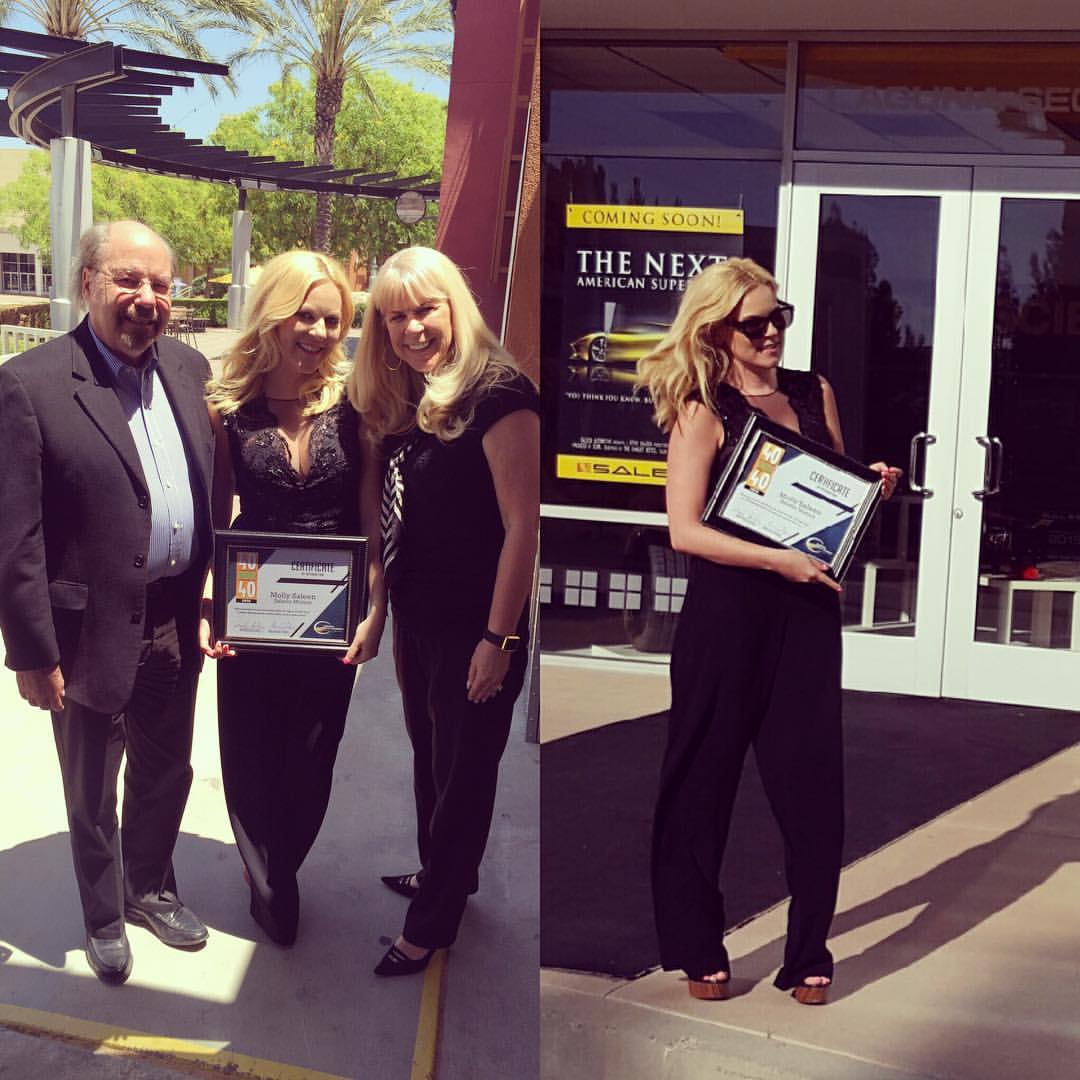 ---
From our friends at "The Press Enterprise."
By: FIELDING BUCK on June 16, 2016 at 6:29 pm
Original Article: PE.COM
CORONA – The Corona Chamber of Commerce introduced "40 under 40" Thursday at its 2016 State of the City luncheon.
It is a group of 40 "entrepreneurs and high achievers" who have yet reach their black balloon birthday. Honorees were nominated by peers and friends and selected by a panel of judges. They share early achievements, passion and a willingness to give back to their communities, according to the chamber.
The group sends the message that "this isn't your dad's chamber," according to chief executive officer and president Bobby Spiegel.
"This is not a junior chamber acknowledgement," said Mark Peabody, chairman of the board. "These are not like Cub Scouts in training or anything like that. These guys individually and collectively are very impressive at any age."
Members come from city government, health care, education, finance, real estate, retail and the nonprofit world.
The youngest is Vivianne Silva, 18, who at 12 founded the Food Runners Club, which provides events catering to raise money for charities and jobs skills to youthful volunteers.
Most of the 40 under 40 attended the luncheon in a conference room at Crossroads Christian Church. Several shared their enthusiasms in the first of a series of videos the chamber will show at its events.
Chelsea Dischinger said her children get to see her make her dream and passion a reality. It is a handmade jewelry company called Pacific Daisy.
"Every time we get into a new store I take them in that store and they see Pacific Daisies is in the store," she said in the video. "They see my display and they're so proud. It's a great way to teach my kids you can dream big. You can do anything that you want to do. Go for it. It's also a way that I'm raising my children, as funny as that sounds."
After the presentation, Mayor Jason Scott delivered the keynote, in which he outlined progress on the expansion of the 91 Freeway.
[Source: The Press Enterprise]