Price: BID
VIN: 1FACP41E1NF126677
Vehicle Title: Clear
Year: 1992
Make: Ford
Model: Mustang
Body Type: Hatchback
Number of Cylinders: 8
Engine: Supercharged 5.0
Fuel Type: Gasoline
Transmission: Manual 5 Speed
Exterior Color: Black with Silver Stripes
Interior Color: Black
Mileage: 29,100
For Sale By: Private Seller
Contact: [removed]
eBay #: 151497595792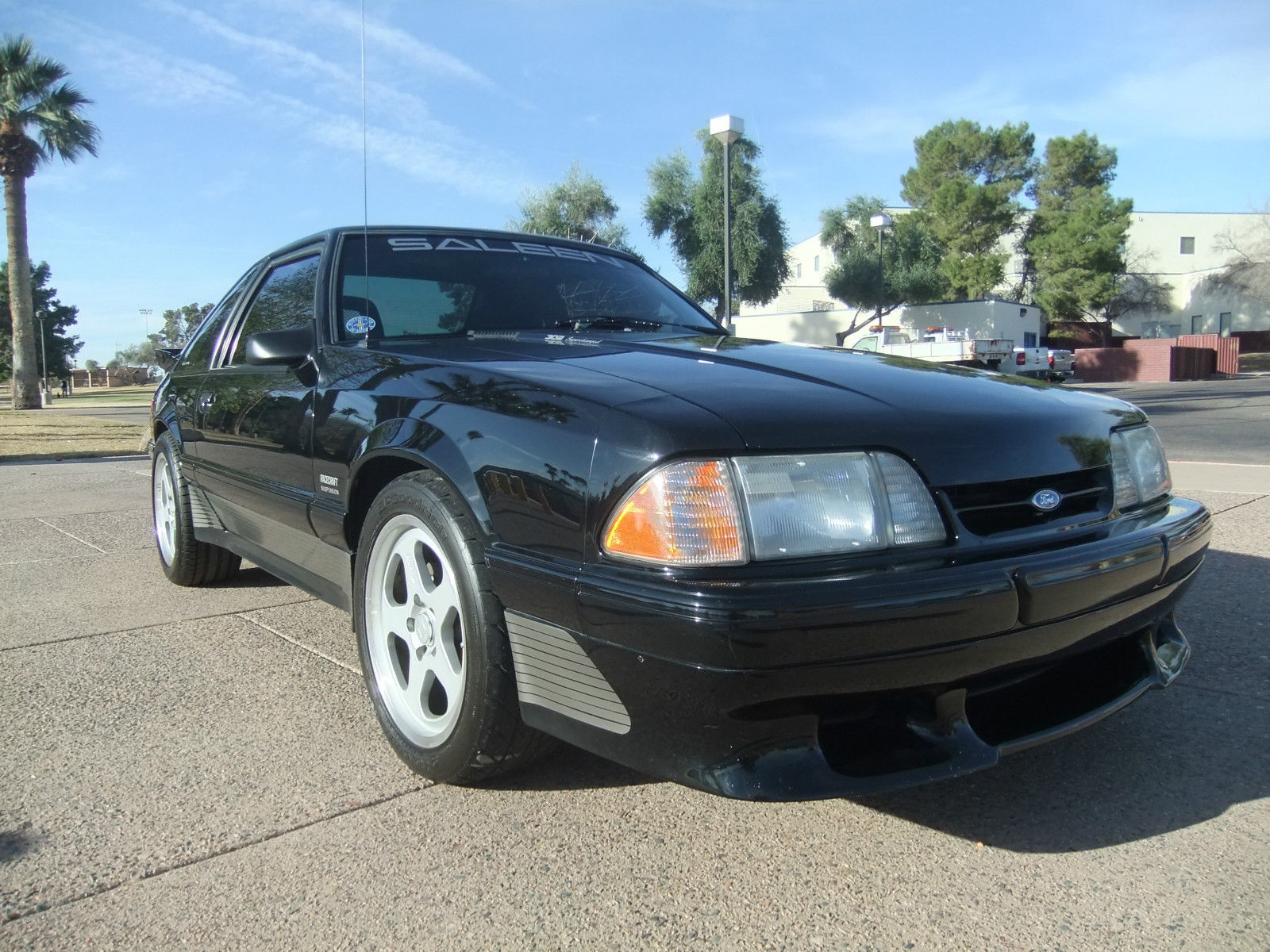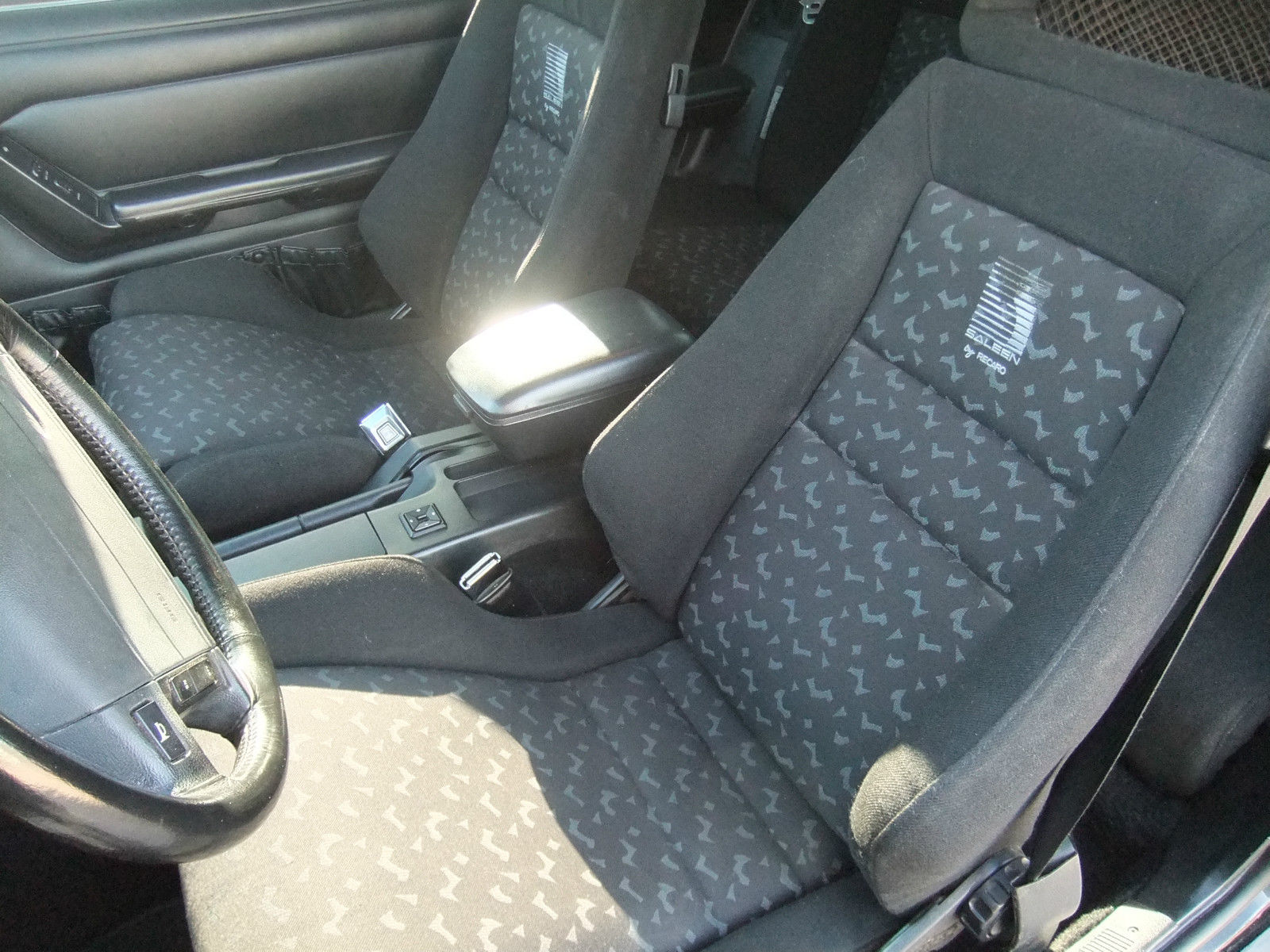 Vehicle Description:
Up for Auction is my beloved 1992 Saleen Mustang. I have owned this car since 2006 and hate to sell it. This was the car I always wanted while in high school when it was the top dog of the current Mustang world. Fast forward 13 years, and I had to go all the way from Scottsdale AZ to Atlanta to get this particular car. I am a huge fan of Fox-Bodied Mustangs. My first car at 15 years old was one and I have owned nearly 20 of them over the years and have never been without one. This is the last one I own and planned to keep the car forever. Starting a new business is never cheap nor does the business perform as quickly as you would like and that is why I have decided to part with this beauty.
If you have ever researched the build numbers on Saleen cars by years, you will know that 1992 was a reorganization year for Saleen. After a high water mark in 1989 of manufacturing almost 1,000 cars, production fell to only 17 cars in 1992. 1992 was also the first year that Saleen offered a Vortech Supercharger as an installed option at over $3,000. This car was one of the 10 cars to be so equipped. This car was also equipped with 3.55 ratio rearend gears. In the stunning black on black color scheme with Silver body stripes. This car is number 21 and is truly a one of one and is so documented by a letter from Saleen.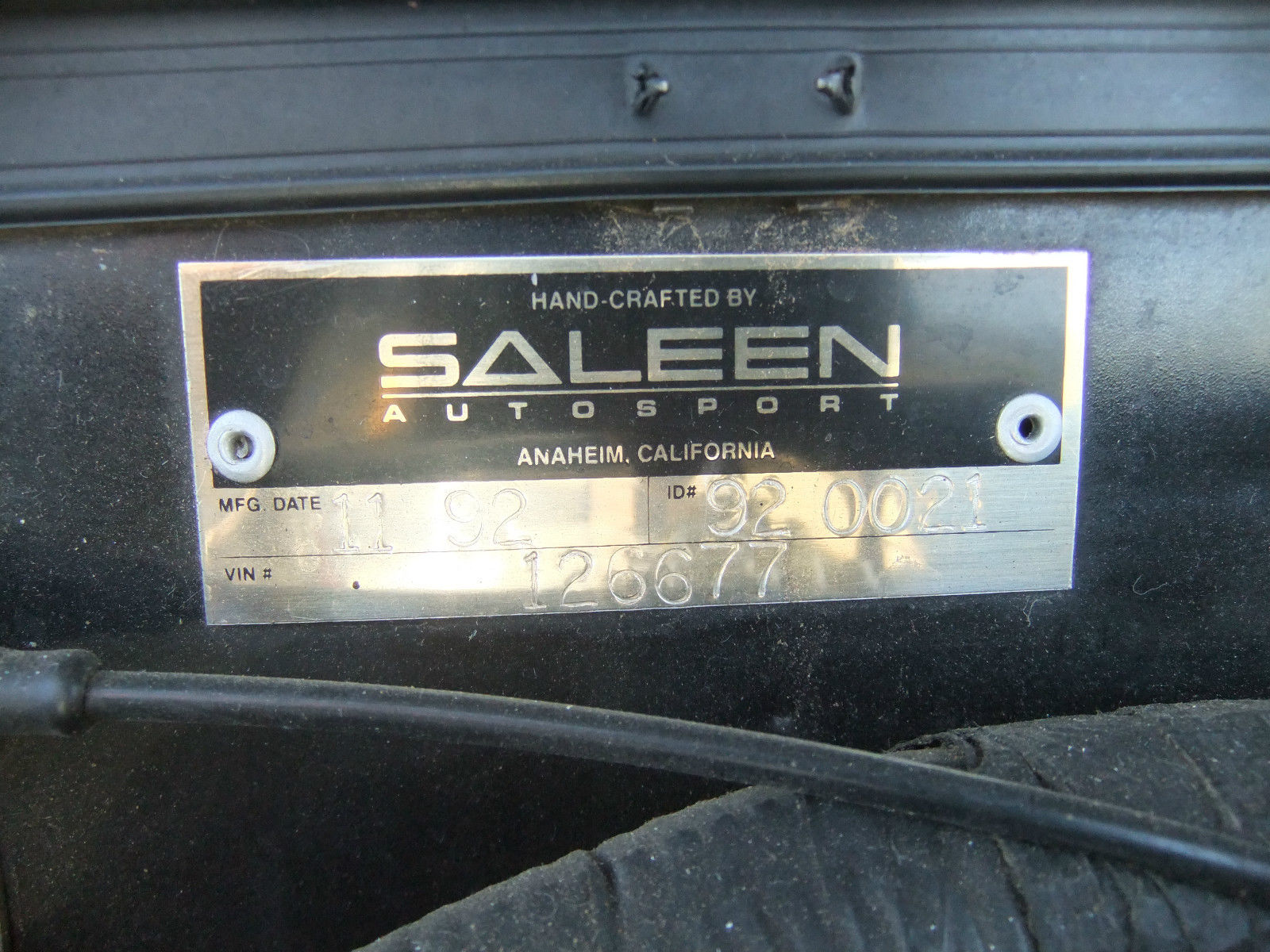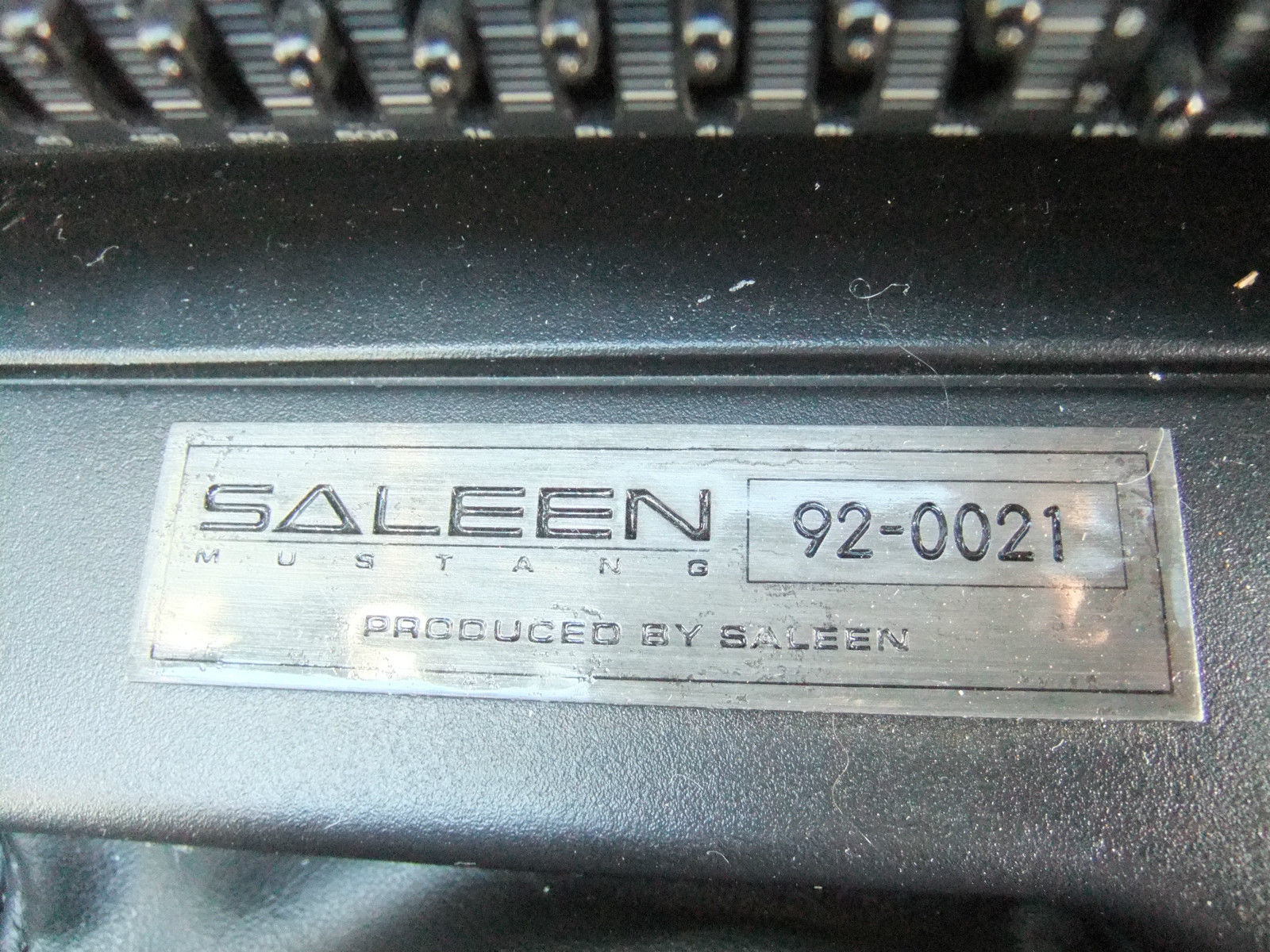 I am the fourth owner of the car and it has been well taken care of over the years. It has always been garaged by me and I know it lived indoors during its care from the previous owner. I can document all 4 owners so the history of this car is very well known. It has just over 29,000 original miles on the clock and drives fantastic. This car is completly numbers matching as well. This car has all of the original drive train including the World-Class T5 transmission with gearing that was unique to Saleen. The original Vortech is still with the car and was factory rebuilt by Vortech just prior to me getting the car. The Supercharger is number 306 and shows just how young Vortech was as a company back then.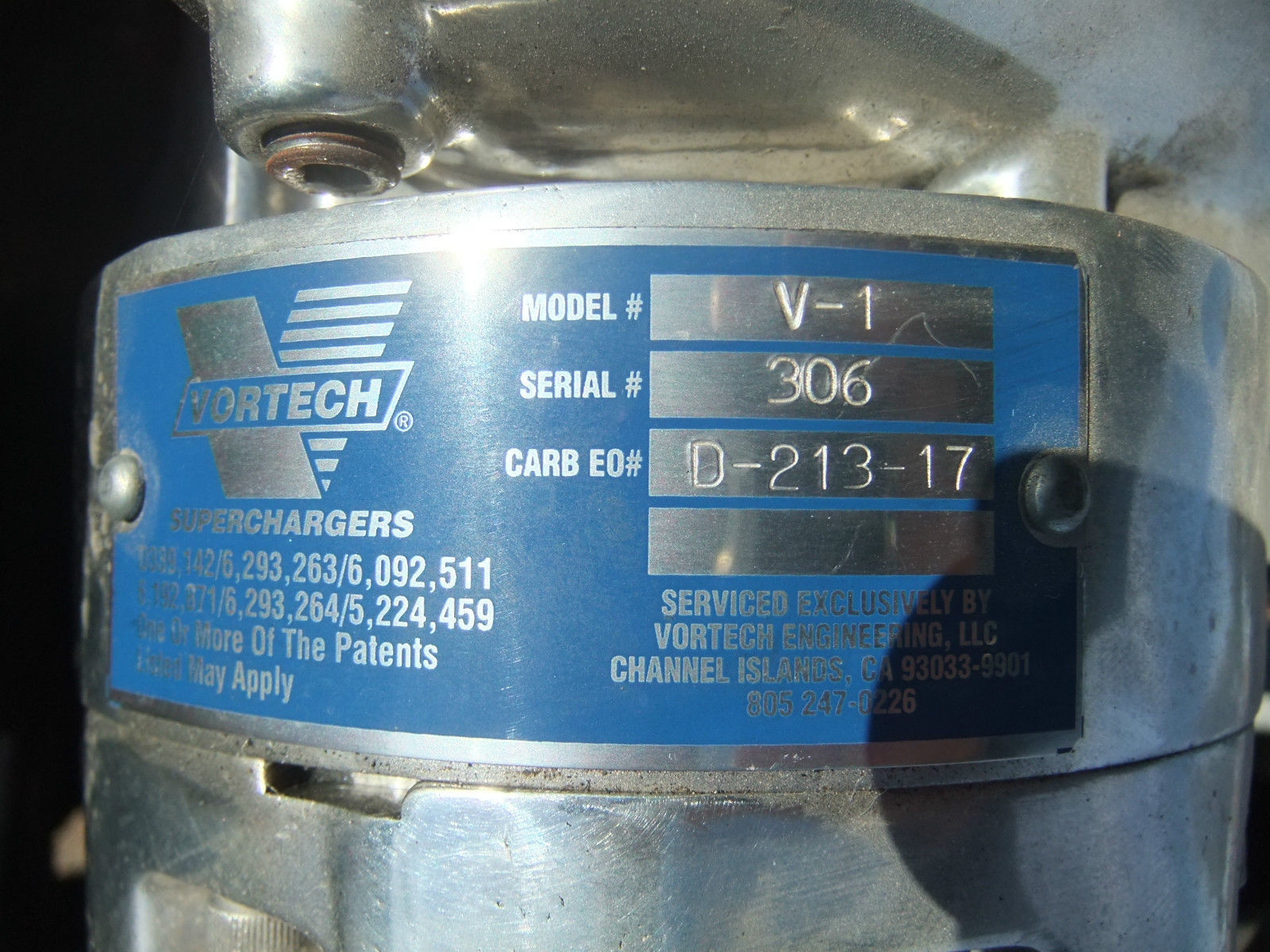 There have been tasteful modifications done to the engine and makes this car a monster on the street. TFS Twisted Wedge heads were installed along with a custom cam, GT40 intake, Dynomax mufflers with a Bassani X-pipe and full MSD ignition. The original boost retard is still in the car as well. I do have the original heads, intake and catalyst H-pipe if originality was the goal. Personally, I love originality, but this car performs so well that I have a hard time undoing it. All install work was done by professionals and funded by the second owner. The car was run on a dyno just before I purchased the car and shows 480 horsepower at the rear wheels. Truly amazing. The car runs cool even in the hot Arizona summer and the A/C blows ice cold. I wish all of my Mustangs had behaved this well.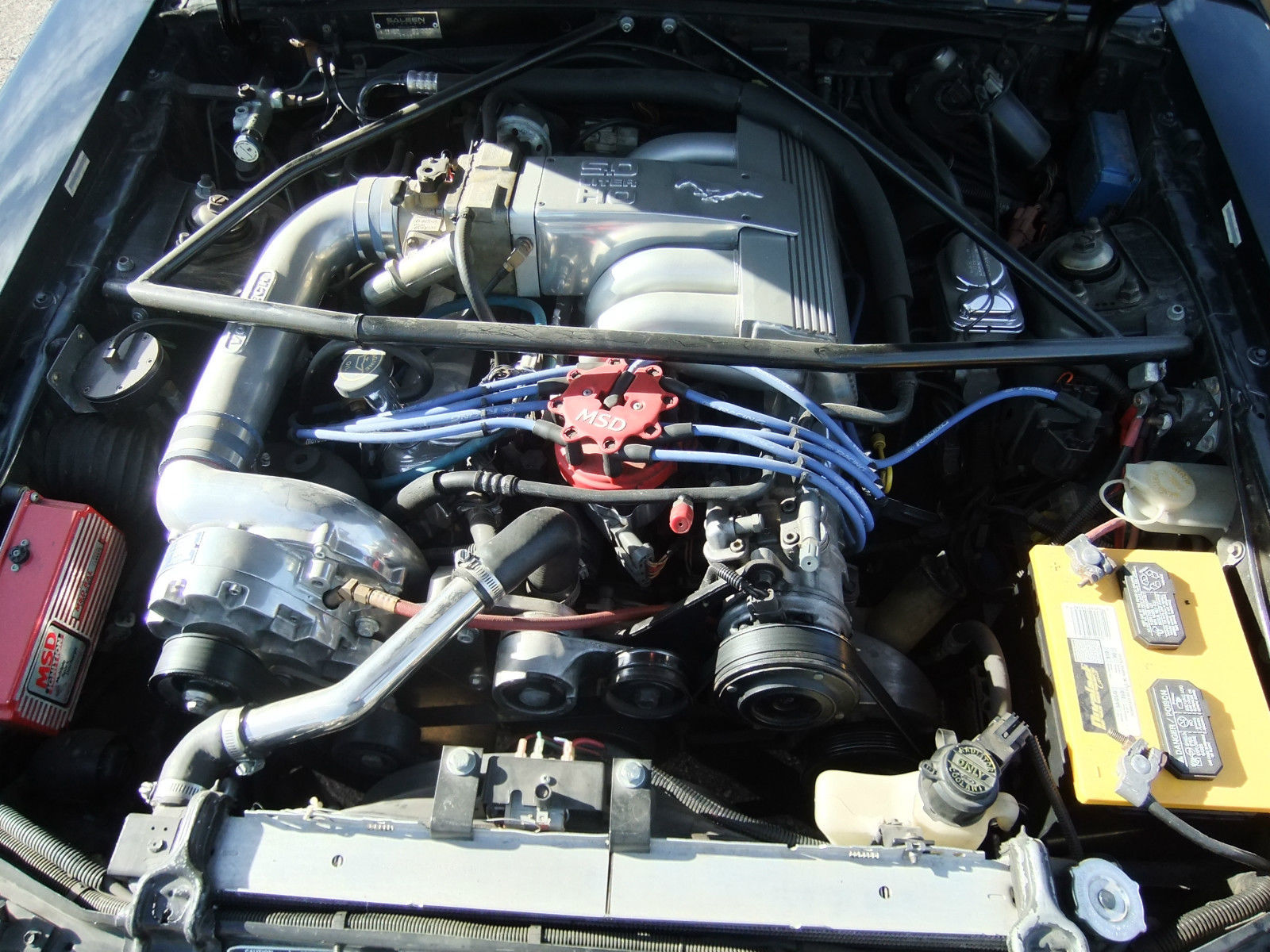 The only flaw with the car is the original paint which is starting to show its age. While it still holds a nice shine, the top of the hood and the roof show small pitting. You have to get within a foot to even see it, but I want full disclosure here. It is well known that Ford had paint problems during this time and this car is much better than most. Since I like originality, I chose to leave it as cars are only original once and I feel originality adds value. I would rate the paint a 6 out of 10 as compared to a showroom fresh car. Keep in mind the car is 23 years old. The car has never been wrecked or painted and all of the factory VIN tags are on all of the body panels and I can provide pictures. There are no dings or dents along the sides. The only body flaw is on the top of the drivers fender which I have tried to illustrate in the pictures and is a small ding that a paintless dent guy should be able to remove. It was done by the third owner.
The exterior is trimmed nicely in the original Stern 17×9 inch rims on the rear and 8″ on the front. These rarities are now long out of production. I replaced the rear tires about 2 years ago and they might have 1,000 miles on them. The rear tires are 255/45-17 Continental Extreme DW and the front are BFG KD 245/45-17.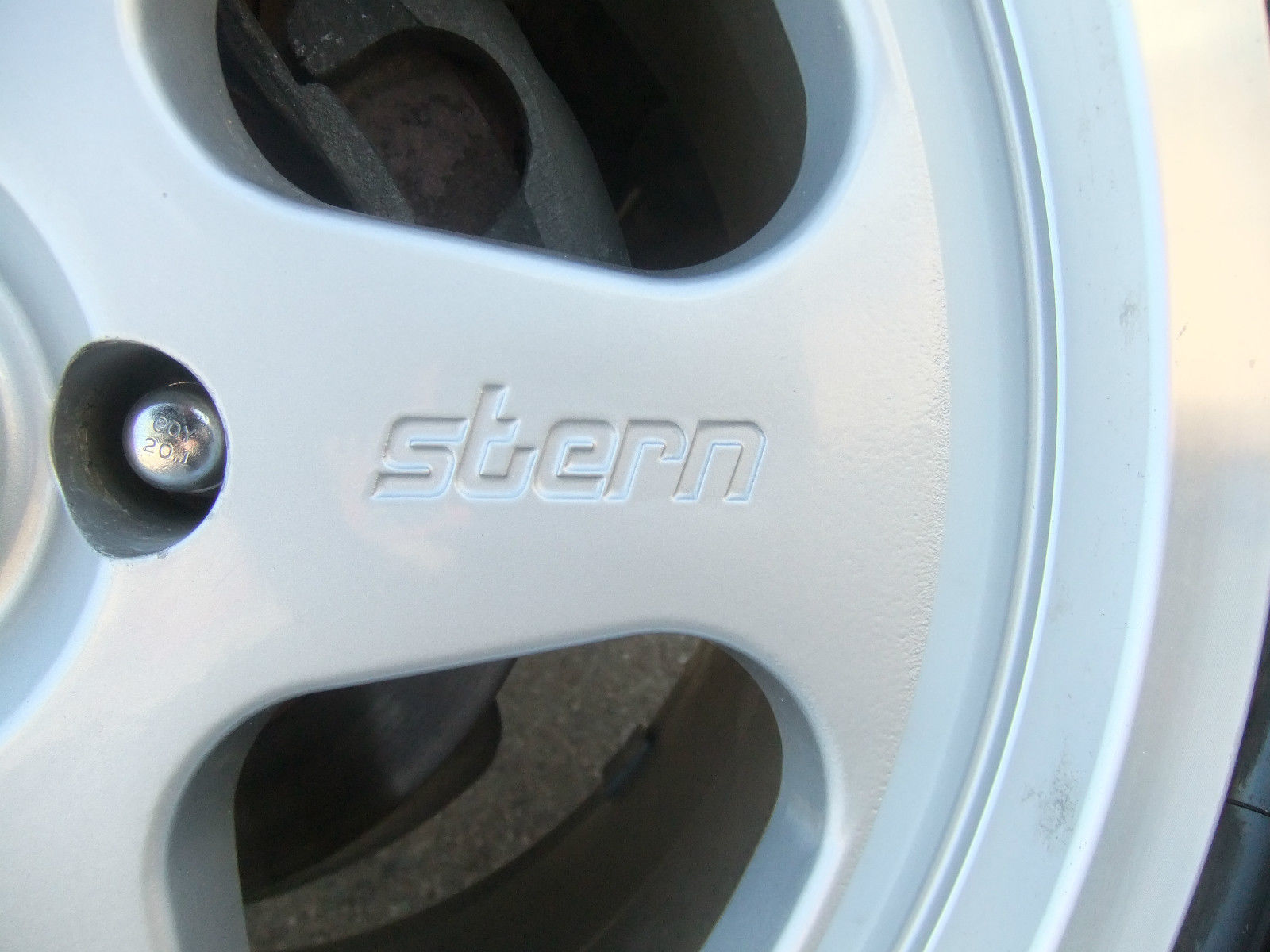 The interior is a different story and would rate that a 9 of 10 easily. The Recaro seats show no wear at all. There is no fading of the upholstery or dash and even the Steve Saleen signature on the dash is well preserved. I am not sure when he signed it and was well before I purchased the car. I do know the second owner loved to show the car and was a member of MCA. The interior also now houses an Alpine stereo CD player with Ipod hookup for your listening pleasure. Even the factory Saleen floormats show almost no wear at all. All interior power features work very well including the cruise control, windows and door locks. A Prestige alarm was cleanly added when I got the car as I wanted keyless entry. It functions perfectly and comes with 2 remotes.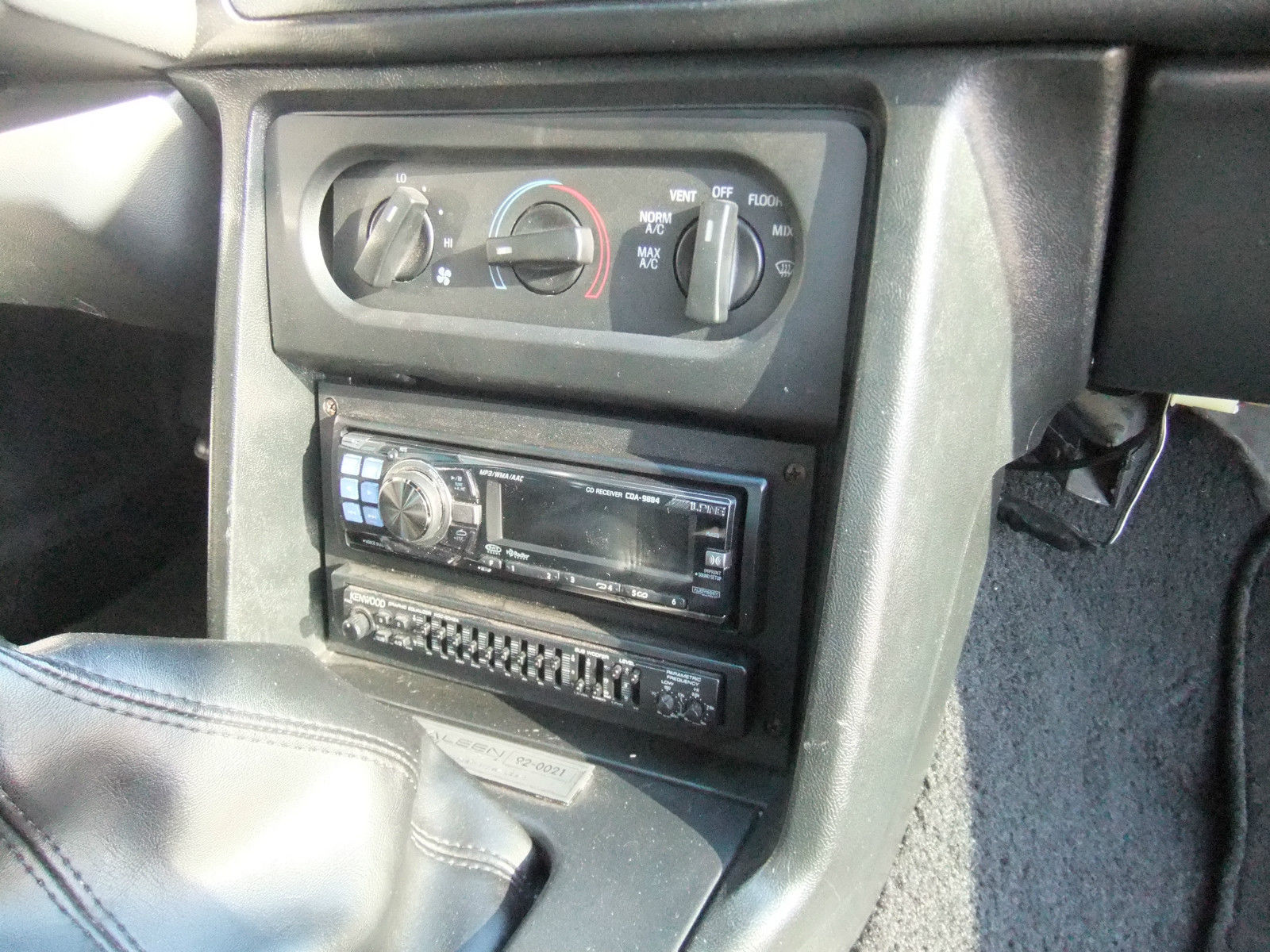 As stated prior, I really don't want to sell the car and I believe the starting price is very fair considering the pricing trend these cars have started on. They have nowhere to go but up and I challenge anyone to find another one-of-one Saleen for sale out there. They exist but rarely come for sale. Please do not think that a 1989 car with 70,000 miles will be an accurate comparable. Those cars will still trade in the $13,000 range with the high production numbers and were never supercharged from Saleen. This is the opportunity to own one of the nicest and rarest of all Mustangs and will appreciate much more rapidly than the rest, just like the Shelby Mustang did.
Feel free to contact me with any questions. My name is Sam. [removed].
Please be courteous if you need financing and provide a letter or at least speak to me first.
Thanks for Looking!
Click here to participate in the discussion.