Price: AU $25,900.00
VIN:
Condition: Used
Vehicle Title: Clear
Year: 1988
Make: Ford
Model: Mustang
Engine: 5.0L 302Cu. In. V8
Fuel Type: Petrol
Transmission: Manual
Drive Type: RWD
Mileage: 90,000 km
Body Type: Convertible
Warranty: Vehicle does NOT have an existing warranty
Exterior Color: Oxford White
Interior Color: Gray
For Sale By: Seven82Motors
eBay #: 182263622692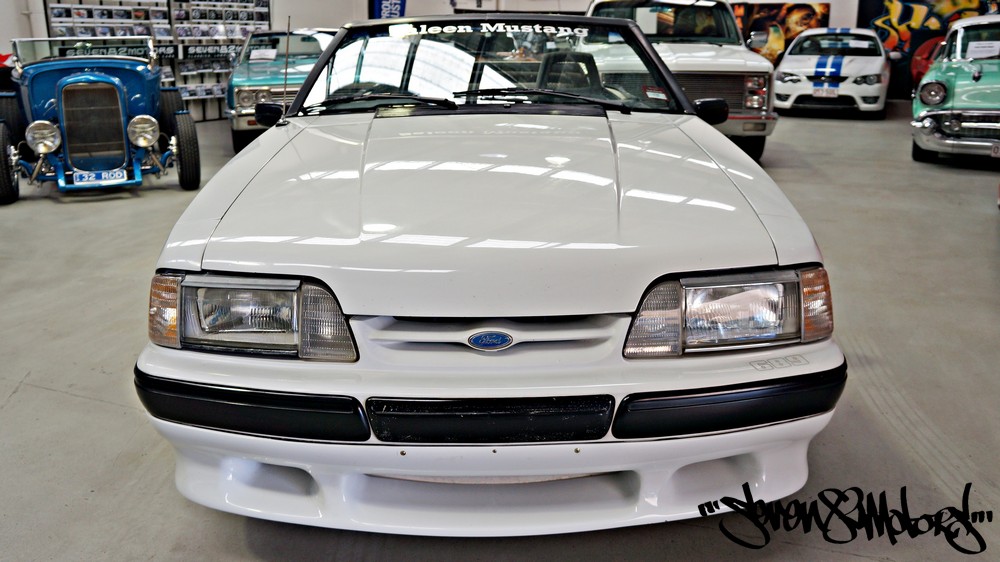 1988 Saleen Mustang number 689 for sale
Saleen may be making headlines these days for working on the Tesla Model S, but its history and bread-and-butter is all about the Ford Mustang. The rear-wheel-drive Dearborn pony cars singlehandedly put the company on the map in the '80s. Founder Steve Saleen was already a talented American racing driver when he started the venture, and like many auto industry businesses before him, Saleen went to the track to prove his vehicles' worth. Now, there's a chance to buy one of those early racers.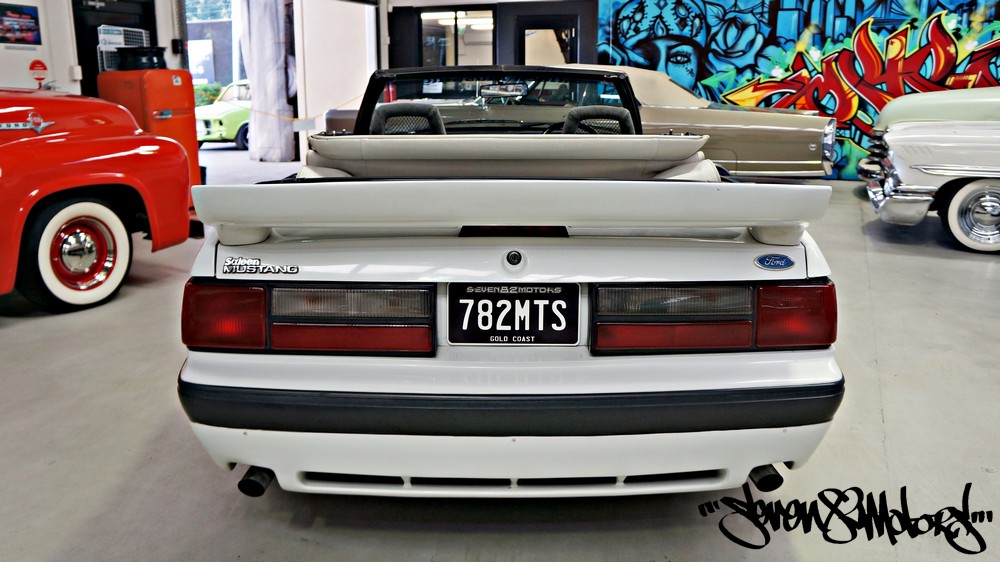 The 1988 Saleen Mustang was upgraded with Monroe shock absorbers, Pioneer sound system, and a Saleen 170 speedo/tach, Saleen body kit, wheels and all signature appointments. All convertible Saleens were converted from LX Mustang models. They all had factory 5.0L V8 engines with optional supercharger, five-speed manual transmission, this car was imported into Australia in 1998 and right hand drive converted for a lady who also had the supercharger removed. It changed hands in 2002 and has been owned by the same owner since and been part of a car collection in Victoria. The original supercharger was sold and fitted to a race car and has had a replacement one fitted.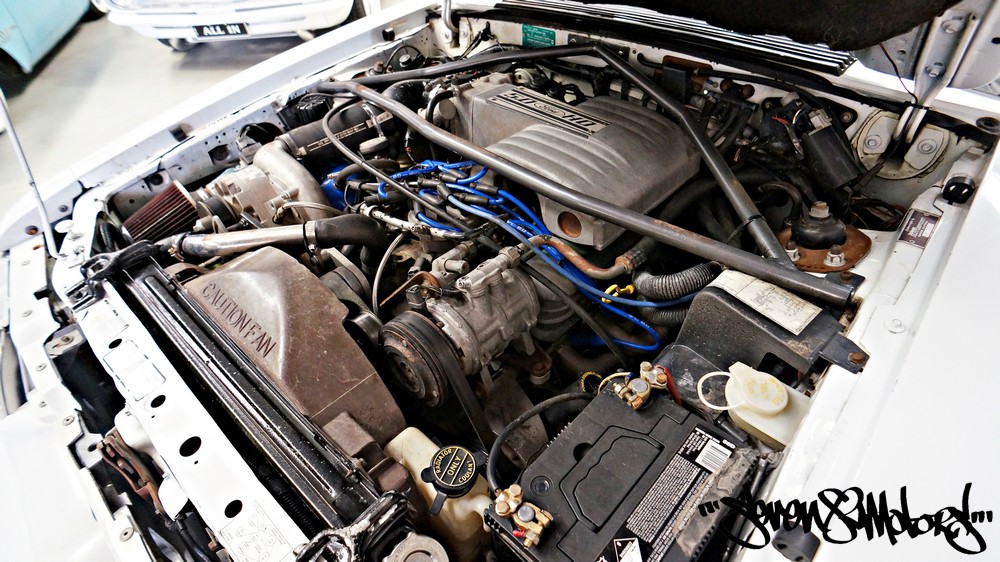 In 1988 Saleen produced 546 Hatchbacks, 137 Convertibles and 25 Hardtop coupes making this number 689 of a total of 708 cars built.
1988 Saleen features and specifications include.
Racecraft Suspension
* Specific rate front and rear coil springs
* Monroe formula GP gas rear shocks
* Monroe Formula GP gas front struts
* Monroe Formula GP Horizontal axle dampener
* Special strut mounting baring
* Urethane sway bar pivot bushing
* Saleen Autosport/ American Racing mesh alloy wheels in 16×7 front and 16×8 rears.
* High performance alignment settings
Performance Enhancements
* Four wheel SVO-type disc brakes
* Strut tower brace
* Racecraft chassis bracing
* 5 lug bolt pattern
* Straight dual exhaust pipes
* Hurst quick ratio shifter
Aerodynamics
* Saleen Autosport completion design rear wing
* Saleen Autosport edition urethane front air dam
* Saleen Autosport edition side skirts
* Saleen Autosport edition urethane rear valance
Styling and Interior
* 170 mph Saleen speedometer
* Electric Saleen tachometer
* Leather shift knob
* 3 spoke leather MOMO steering wheel
* Pioneer KEH 6050 Cassette/Radio with 6 speakers
* Pioneer BP 880 graphic equalizer
* Saleen edition Flofit seats
* Matching seat and door panel upgrade
* Foot rest
* Saleen windshield tint band
* Saleen Mustang deck lid emblem
* Ford Motorsport quarter glass graphics
* Saleen tri-colour racing stripes
* Saleen Mustang dash emblem
* Front bumper moulding
* Serialization number on front bumper
* Serialization number on console plaque
* Serialization engine compartment ID on drivers side apron
Located in the at the SEVEN82MOTORS Classic's, Lowriders & Muscle cars, specializing in Australian & American car sales and available to view in the showroom at 3-132 Spencer Road, Nerang on the Gold Coast, Queensland.
Please call us on 0755 966 566 or 0416407540 with inquires.
Click here to participate in the discussion.